Splinterlands Diary 10.09.22 - Riftwing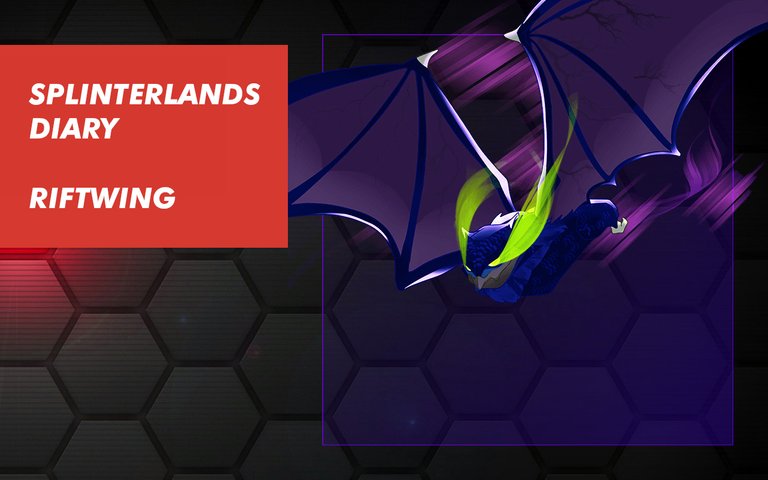 Hey friends, the release of Riftwatchers is getting closer and closer, and I've been pretty damn active in Splinterlands the last few days. I'm draining the battery up to 50%, buying cards and tokens, in general I've started a wide activity and, hopefully, with the new cards the game will become even more exciting (and profitable).
Particular attention is paid to Death, and gradually raise my cards of this element to level 6. The last card I invested in was Riftwing and the combination of its abilities - Flying, Scavenger and Backfire makes me very happy.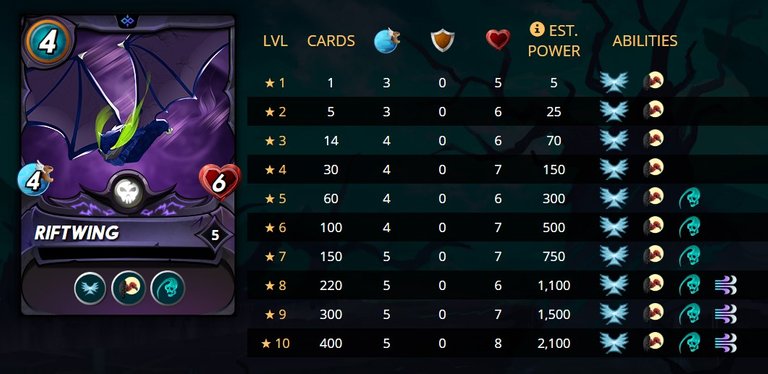 As an old tradition, after pumping the card I spend a few battles with it to work out new strategies, and today I was lucky enough to fight the mighty Djinn Oshannus, enhanced by Alric Stormbringer.
With a relatively small amount of mana, I chose the following force lineup:
Waka Spiritblade summoner, giving my cards the ability to poison my opponent;
I placed Phantasm on the tank position, with great speed, good attack, and the ability to return damage dealt by archers;
the second Riftwing, and I expected it to pump up its health as I (or Earthquake) destroyed enemy cards;
The combo is rounded out by the mighty mage, the Phantom Soldier, who has great attack and speed with plenty of health;
It was a very successful strategy, and even though Djinn Oshannus attacked strongly, my Riftwing held its ground decently, and I especially liked how his Backfire ability helped me deal with the CRUSTACEAN KING.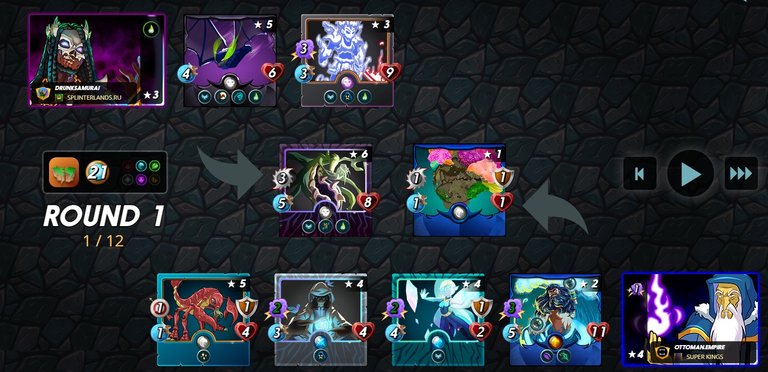 It was a pleasure to share the experience, and I hope to meet you all in the virtual battlefields :)

Let's Connect
@MishkaDj | @NoiseCash | @Torum | @Telegram | @Twitter

special thank's to @funnel
---
---