Splinterlands Diary 24.09.22 - Conqueror Jacek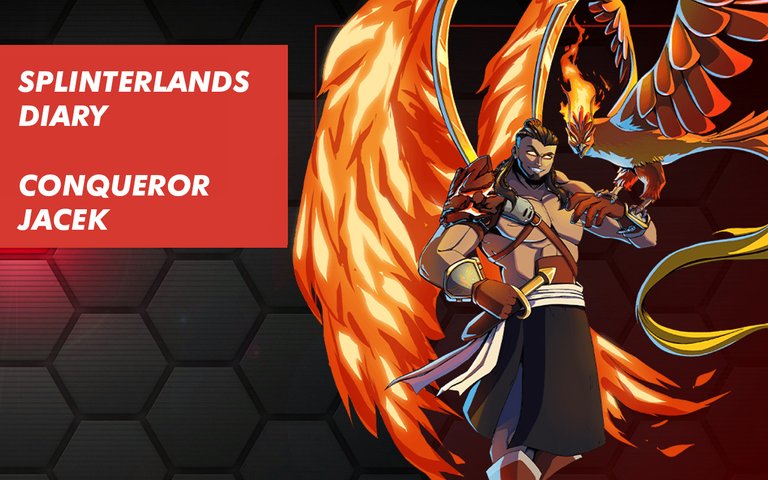 Hello friends, the adventure in Splinterlands is getting more and more exciting every day, the changes make the game much more interesting, and I'm very excited that next week you can unlock the new card packs from the Riftwatchers edition. I'm sure they will bring even more variety to the game strategies and make the battles even more exciting.
Even one new card has a great effect on combat, and after yesterday's airdrop I was happy to rent the new Conqueror Jacek, which gives the cards Scattershot and Piercing abilities in addition to a significant speed boost.
Since I got Fire Focus, I tried it out in a few battles, and this morning I decided to use its abilities in Guild Brawls, where I play for Splinterlands.ru team.
I had a very tough opponent with Mylor Crowling summoner and the healed Out & Melee Mayhem rules, so it was a pretty heated battle.
So here's my lineup:
Conqueror Jacek, to speed up my attacks;
Living Lava, with the ability to reduce melee and ranged attacks;
Chimney Wallstop is my favorite gladiator, attacking from the second position;
Molten Ogre with the ability to reduce enemy cards' melee attacks;
Forgotten One with a powerful attack and a lot of health;
Charlok Minotaur with a powerful attack and the ability not to miss;
Completed Djinn Apprentice mage combo to randomly hit enemy cards :)
Mylor Crowling's ability to return the melee damage he dealt, meant that my cards fell off the battlefield one by one, but I figured that counting on high health cards worked, as did Piercing's ability to bypass my opponent's shields.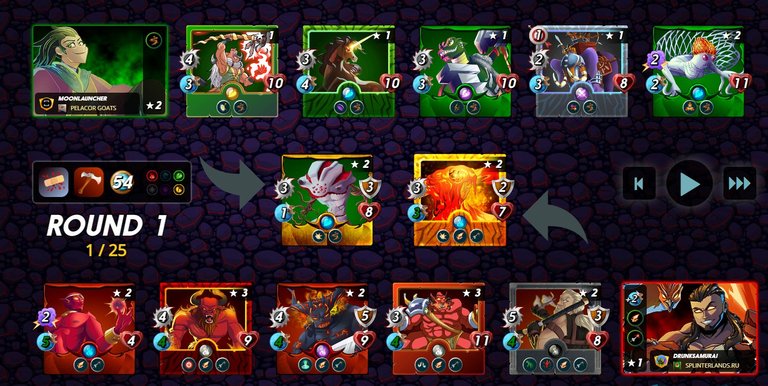 Such a heated battle. Definitely glad to have a new summoner and was happy to share my combat experience.

Let's Connect
@MishkaDj | @NoiseCash | @Telegram | @Twitter | @Instagram

---
---