Splinterlands Share Your Battle Weekly Challenge: WAVE RUNNER
The long-awaited update of the Splinterlands is finally done, ahead of new maps and the grand end of the season (I hope to get more novelties to my collection), but in the meantime, decided to warm up and hooked on the new stage of the weekly challenge Share Your Battle with Wave Runner card.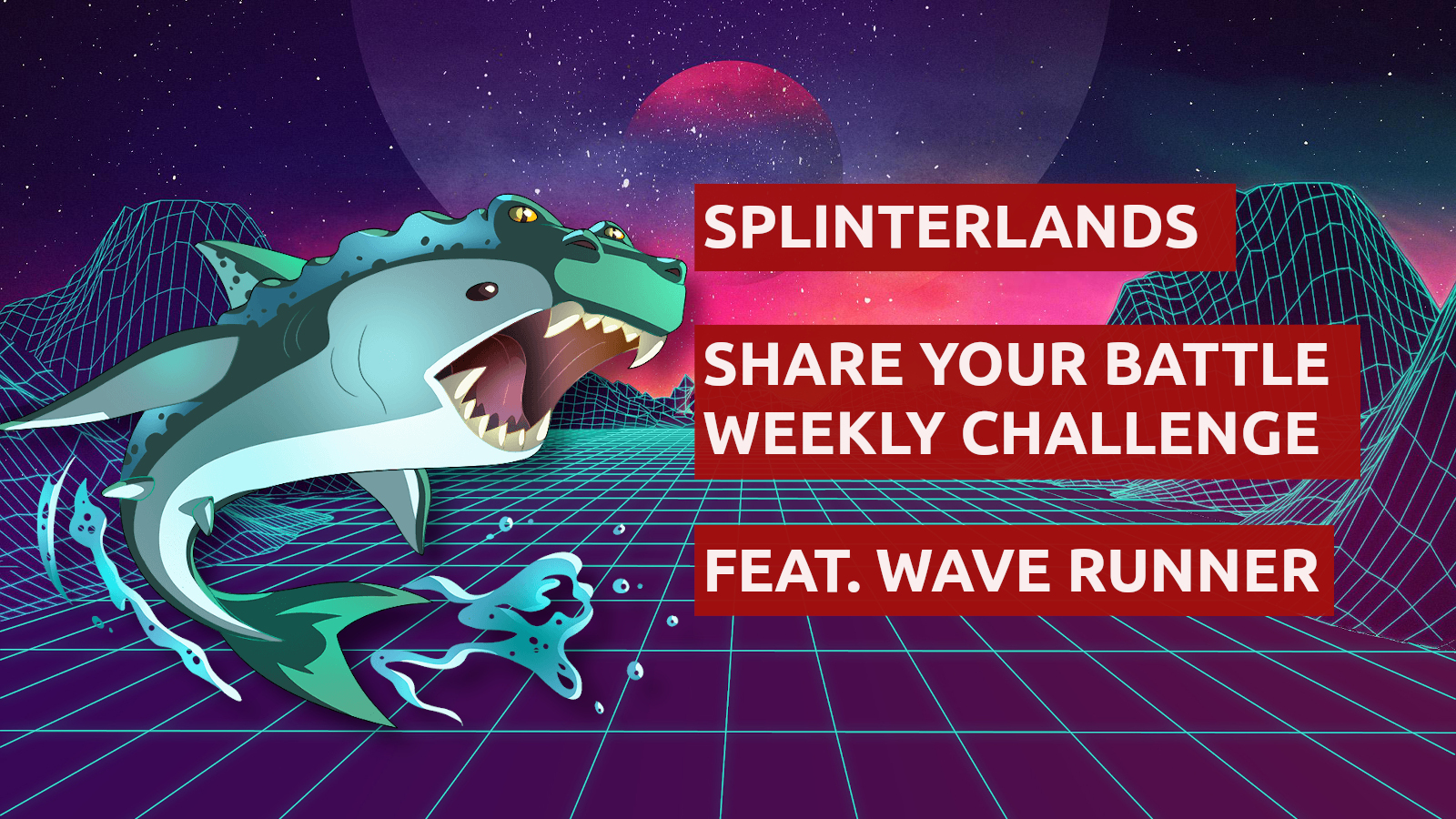 This is definitely one of my favorite cards in my Water deck, and I use it a lot, and my monster is level 5, so I'm using the attack from second position and Knock Out.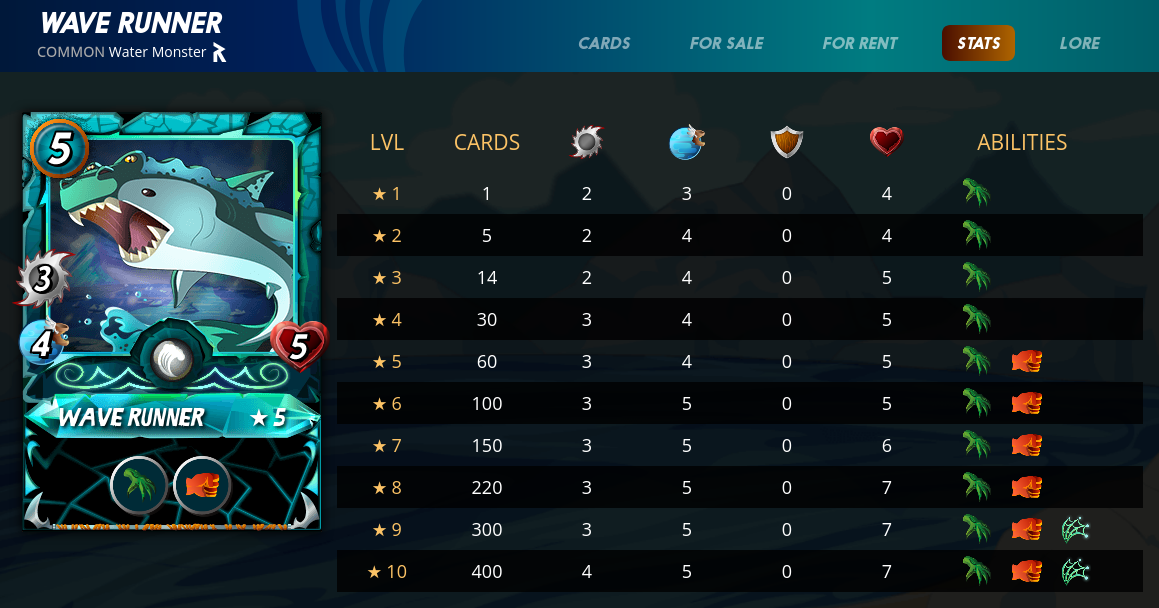 I've used it in a couple dozen fights over the past two days, but I picked a couple of the most interesting ones for the Challenge. In the first one I decided to use it in a battle with very little mana, so I chose the following strategy:
SPINEBACK TURTLE in first position, with a lot of health and Thorns that return damage to your opponent;
WAVE RUNNER in the second position, to enhance the attack on the enemy tank;
TWO GUN PETE, a dashing pirate with a long-range attack, completes the combo;
The opponent staked on the numerical advantage with "cheap" monsters, but thanks to the rapid attack he did not have a single chance to win.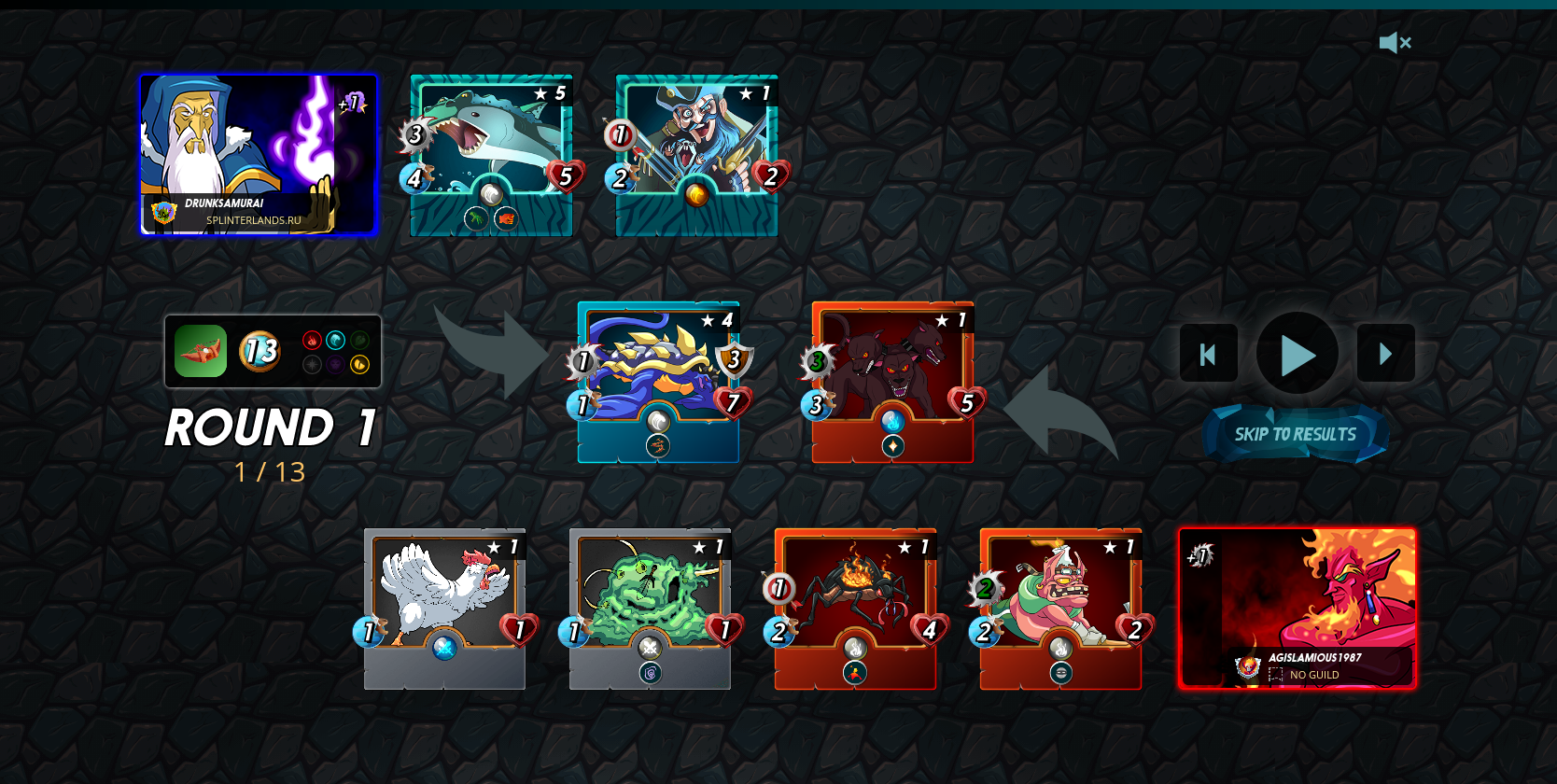 Watch it on Splinterlands
The second battle was much more interesting, as the opponent used heavy monsters, but even the attacks of his powerful AXEMASTER did not save the situation. So my strategy for this fight :
SEA MONSTER on the first position, with a powerful health, and the ability to recover;
WAVE RUNNER also on the second position, to strengthen the attack on the "tank" of the enemy;
SAND WORM in the third position, to attack the rear (and presumably archers) of the enemy;
VENARI WAVESMITH - I couldn't resist the temptation to try this novelty, especially since in addition to magical attacks this monster greatly increases defense;
AXEMASTER with double damage to "defeat" the tank;
CAPTAIN'S GHOST completes combo, in order to block the healing of the opponent's "tank" with its Affliction ability;
The battle went as fast as possible, and because of the difference in card levels, no losses on my part.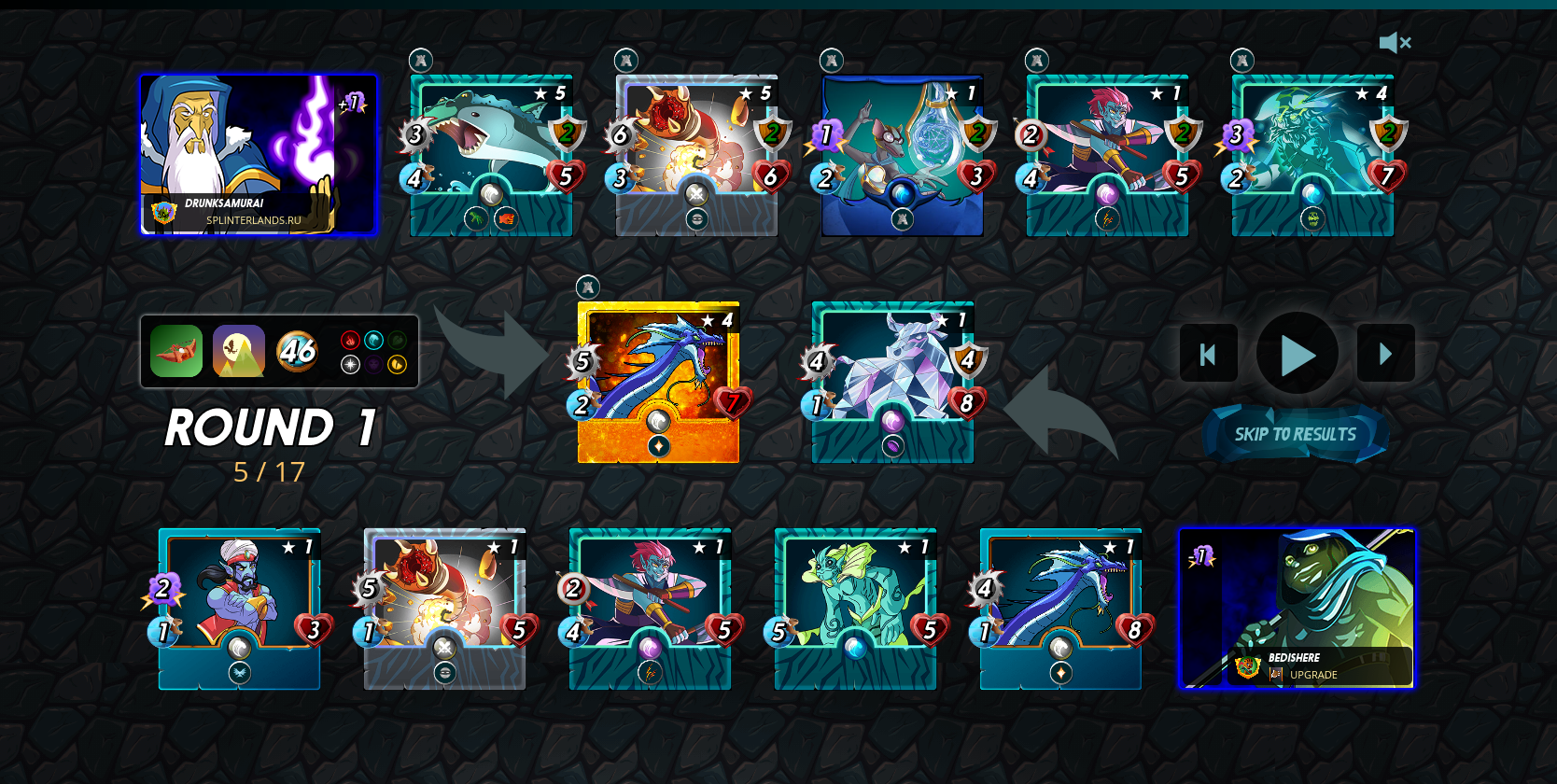 Watch it on Splinterlands
Happy to share my experience and see you on the battlefield!

@NoiseCash | @Telegram | @Twitter


---
---