The Amazing Win (Chelsesa vs Arsenal)
Hi guys......
What do you think about the previous match between this two guys??
To me, this was an amazing match between this two team. What one will say is that these guys give out their best. Yes, they did and what happened was what ought to have happened.
I list expected the win from chelsea, but they did surprise me with the performance so far that they put forth in there last night.
With all they substitutions and team work from Arsenal, they still did what they could and was able to come out with the result unexpected.
A big shout to Chelsea for allowing me to laugh this morning, as my bet turn out to play out well..
I really thought that the next half of the match was going to be a turn around for the Arsenals, seeing their performance. I thought i was the only person, but then others too..
In the second half of the game with nothing to lose now, Arsenal decided to push forward and take the game to Chelsea, but was unsuccessful in scoring. All the north London club could do was make halfhearted attempts. The first 10 to 15 minutes of the second half was when Arsenal controlled the game, but after that, the Blues controlled the tempo without any difficulty.
So fortunately, they came out like that....
what else can i say, they both did their best and they tried too well to make a win. So good that they both played well, but it was obvious that one must win and now chelsea did that for themselves and bravo!! to them..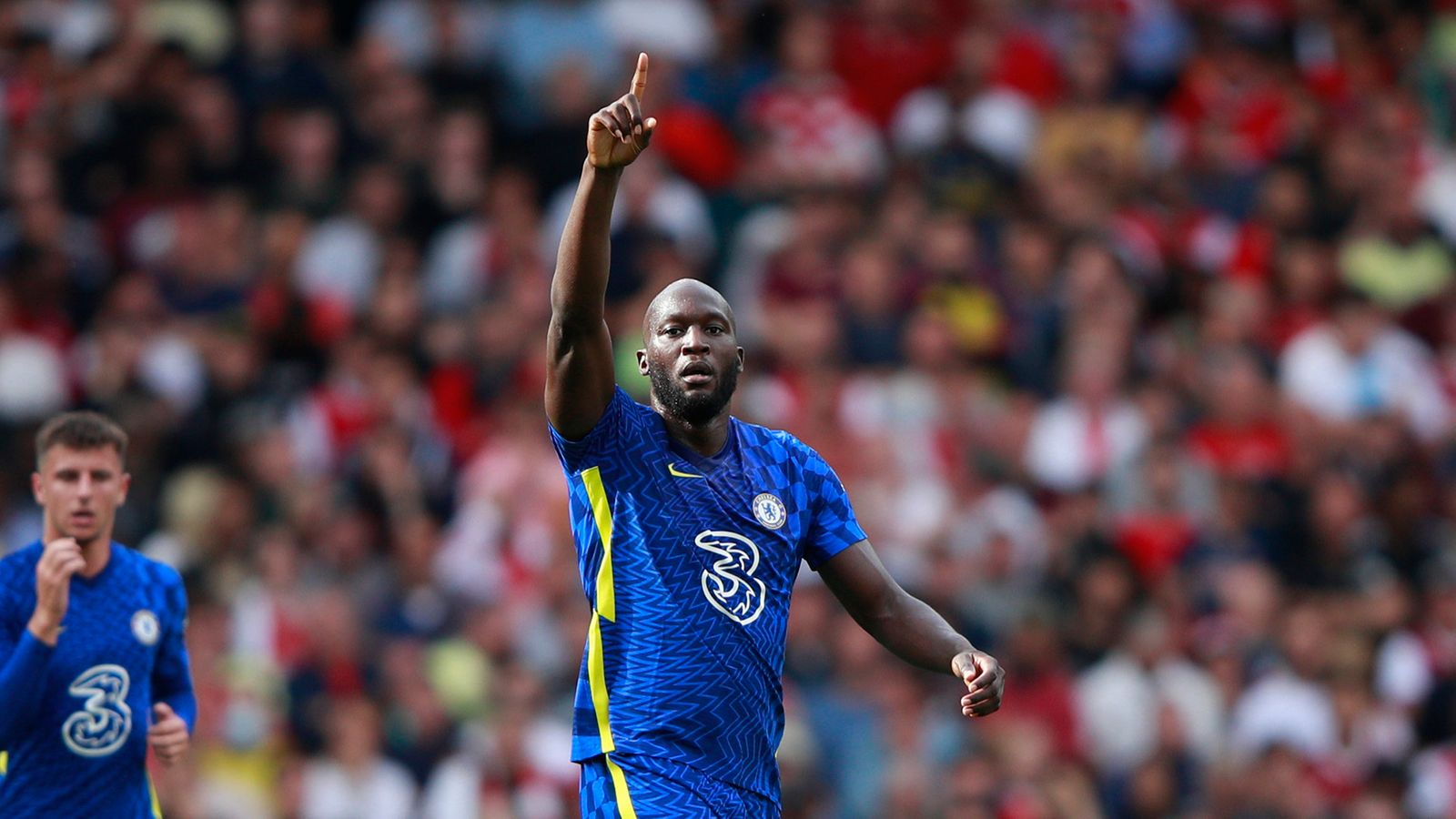 source
Did you think i was going to say that chelsea did not deserve it? No, they did and that was why they were able to shake out arsenal from their side.
I really do appreciate Lukaku for his work in there. To me he was my best man there to the gunners, because of his steady involvements and play.
Lukaku continued to impress by dropping deep and holding up the ball to link up play with players out wide. With 10 minutes left in the first half, the Blues doubled their lead through the pacey wingback. The academy graduate finished off an amazing team goal which was started by Lukaku and had the involvements from Kai Havertz, Marcos Alonso and Mason Mount.
This was an eye opener to the Emirate.
Thanks too much the Blues...
duncanek
---
---