My first Power Up!

There is always a first time for everything, a today I have done today 1st of August my first Power UP here on Hive!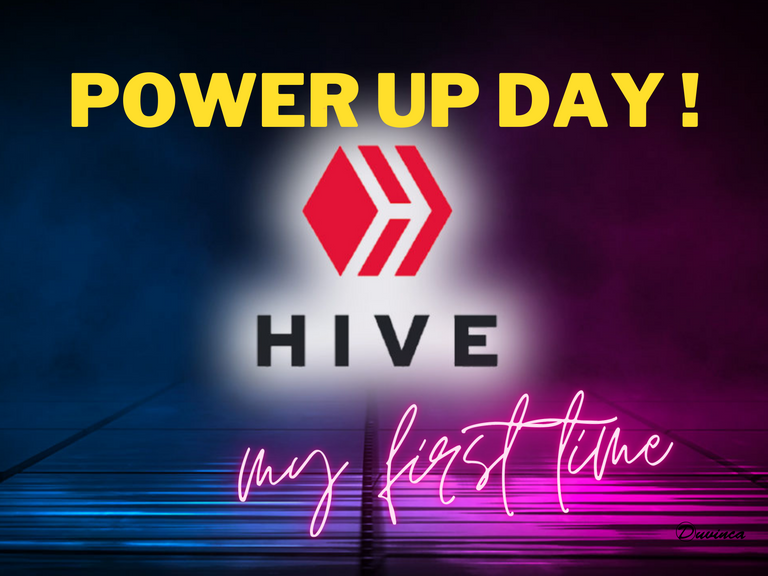 I was reading some articles and I saw some were related to the 1st of August and the Power Up Day, and I didn't know what it was about it... so I kept reading some of those articles to figure out it. And look, now I am writing also a post about the Power Up Day!
So first of all, I want to thank @coquicoin because I have read her post and she motivated me and also helped me with more info after responding my comment where I asked some details about this Power Up Day. (Here her post).
And in her post you can find interesting information and two links to other posts related to Power Up tutorials for people like me too, I mean newbies!
The first post by @victoriabsb it is about the Hive Power Up Day and some rules regarding the Hispanic community. Hope I have done all well!
The second post by @josecarrerag it is a tutorial about changing HBD to HP in the market (very simple) in Spanish language, easy to understand. Thanks I did it!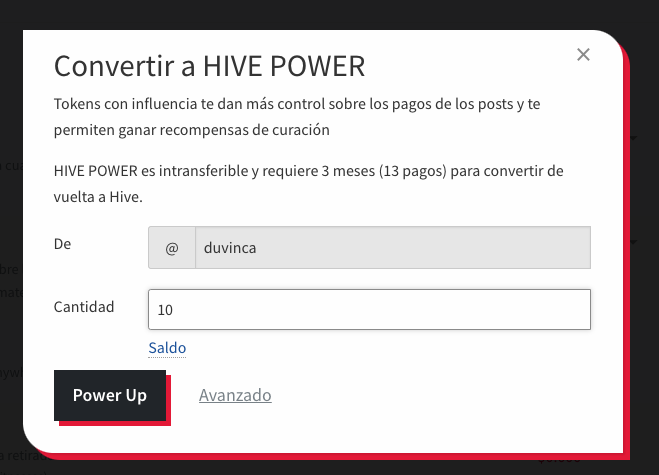 I don't have much idea still about how all this system and the Hive blockchain works but step by step while I'm writing articles and sharing my photos on them, reading, commenting and voting other articles, I am learning too... The first Power Up has been good, one more thing learned! And I think I have done all correctly thanks to all that information, I just power up 10HP this time, maybe it is not much but for the first try it's ok, right? And now I have 398 HP, hope more and more and keep earning and learning more things here on Hive!

Ah, thanks too @Hivebuzz for the badge!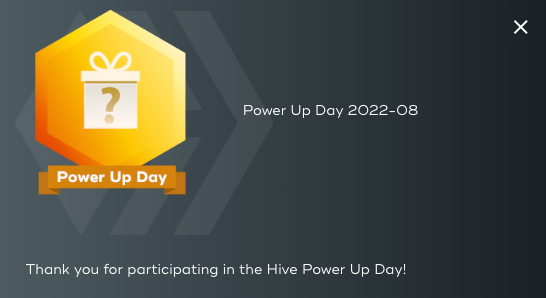 Thanks for reading! Have a powerful day.
The text is mine and the screenshots too ©Duvinca
and I have edited the first image with Canva
I'M ALSO HERE:
Noise.cash / Read.cash / Publish0x / Odysee
---
---