Change is coming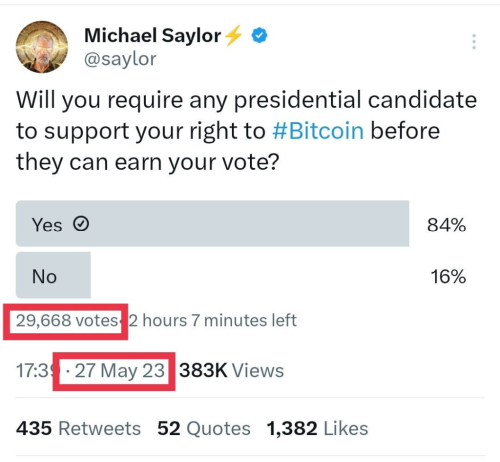 ---
---
It is not news again that countries are legalizing bitcoin and some countries are trying to regulate it but in places like Africa where crypto has been changing many lives want crypto to be legalize but most governments don't want that simply because they don't understand it and what you don't understand you can't control it. Most governments will tell you power belongs to the people but they don't want their citizens to be free and they always want to be in charge. They ban crypto in Nigeria because during the endsars protest most youths mentioned crypto as their source of income and they are free to exercise their right easily but the government sees crypto as a threat because poverty is one of the powers used against the masses in Africa.
I saw a poll on threads today where people should choose their presidential elect but all support the one that will allow crypto because people have already realized what crypto stands for, freedom from government and also the banks and most importantly privacy. I believe when people start to choose their leader based on knowledge about crypto or the leader that will support crypto evolution is coming. This could have happened in Nigeria because most youths want a man that could use all this technology to benefit the country, but my country choose an old man instead and we will remain in our darkness for another eight years.
We have so many countries in the world that only talked about every negative thing in Bitcoin, and not looking at the good side, they do this so that their people will believe they have reasons for not legalizing bitcoin In their country but what they fail to realize is that we are in the era of information and the truth is always out there for those who seek it, with all the negativity from the government people still invest in bitcoin because they know it is the future and it is the real power in the people's hand. I strongly believe that the future of Bitcoin is bright and the time is almost here when will only choose as a leader only if you accept to use Bitcoin technology to develop the country and also supports the people of the nation.
More from dwayne16
Instinct and knowledge the polar in making a financial decision
Greed: the unsatisfied hunger for money
Is it stupidity or manipulation
Analyzing the market is good for everyone in crypto.
Invest in what you understand.
Posted Using LeoFinance Alpha
---
---