The price paid for knowledge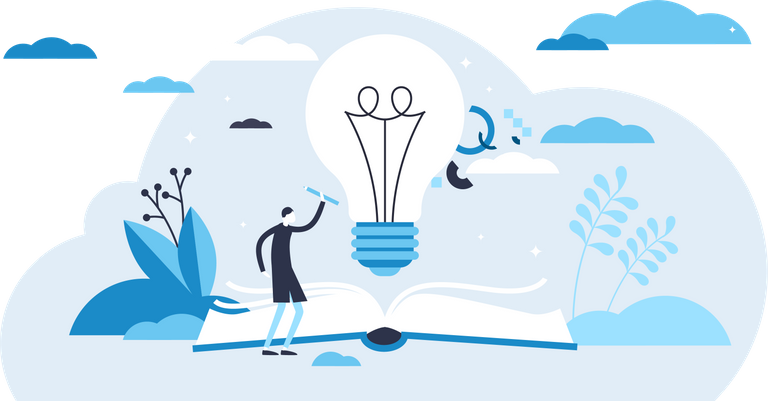 ---
---
It is always easy for people to pay for what keeps them entertained simply because pleasure comes from it and our body and mind easily blend in. If a new song comes out today and it is trending you might not have it on your phone or at home but before you know you already know all the lyrics even without practicing. Most time we know songs like that from our colleagues, friend, or neighbor.
Just easy as it may sound to learn lyrics so easily, it is very difficult to learn things that can actually impact our lives, things that add value and build our IQ are very difficult to learn. We have so many books on how people can discover themself but we don't read them. Is not as if reading is hard but it is not amusing and people don't find it interesting that is why people want already knowledge.
Pay the price.
We are in a world where information is easily accessible, we have different sites that provide information that can help us grow and we know most of the sites but we don't use them because some people believe they can't know it on their own and that is why they pay mostly for this information to save time. Everybody knows google as a search engine and if you do your research well you will get almost all the information you need but prefer paying for what we can do by ourselves.
Paying for knowledge is not bad when you have the money because it saves time and effort. The only concern that comes with it is even after paying for knowledge you must keep learning to get better because when you are trying to learn what took some people many years to learn around just a month there is a lot you might miss along the way.
Time
The average of learning things ourselves is that we better and better. The more time we spend trying correct a mistake builds us gradually. There is nothing better than trying to learn things from scratch because sometimes the main component in our field experiences and this alone makes us exceptional. Even if when you pay for knowledge all the time you trying to skip you still spend it on the knowledge to get better over time.
Posted Using LeoFinance Beta
---
---