How to use Inkscape: Downloading the software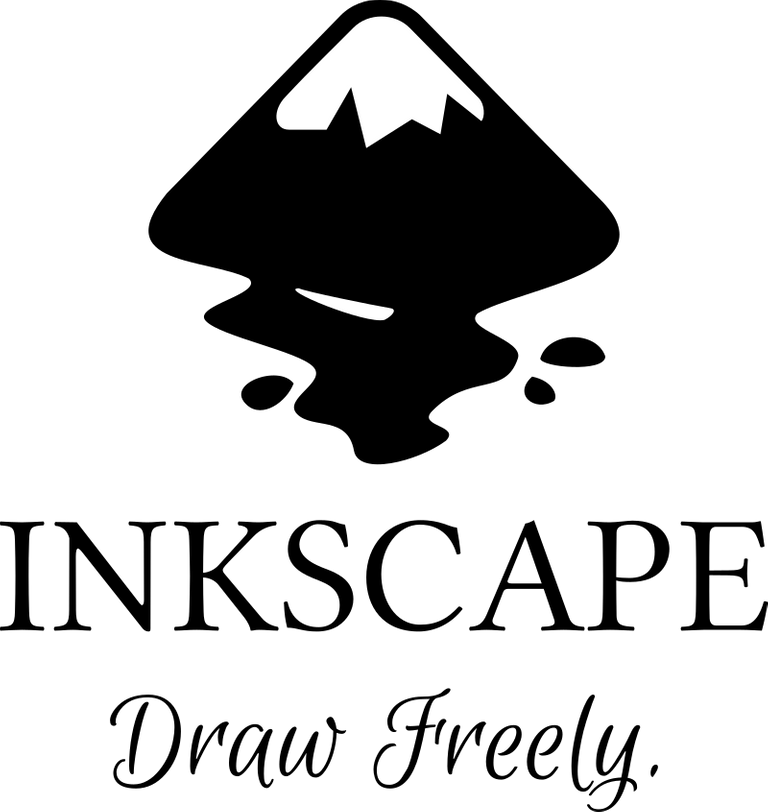 Source
I have been doing animation for some days now for my little Hive project, check here. It has taken all my time and I usually like to post on stemsocial on Sundays.
Today I decided to take a break from making the vector design and animation to write a small post about the software I use to do vector design.
What is Inkscape?
Inkscape is an open-source vector design software, meaning it is just like Adobe Illustrator or Corel draw but unlike the other software where you have to pay for a monthly subscription, Inkscape is free and all you have to do is download it.
PC Requirements
According to Amazon, a Windows PC that can runs Inkscape needs a 1GHz processor, RAM over 360 MB, a hard disk space of like 1.2 Gig. it can run on Windows 10, 8, 8.1, 7, Vista, XP and 2000. It is also available for download for GNU/Linux, MacOS.
Specs of my laptop are:
Device name DESKTOP-LMRJSMM
Processor Intel(R) Celeron(R) CPU B800 @ 1.50GHz 1.50 GHz
Installed RAM 2.00 GB (1.87 GB usable)
System type 64-bit operating system, x64-based processor
Pen and touch No pen or touch input is available for this display
How to know the specs of your laptop
Go to the settings or the control panel of your laptop and click on the System tab.
At the bottom of the stem tab, you should see the about of the system.
Here is a shot of mine.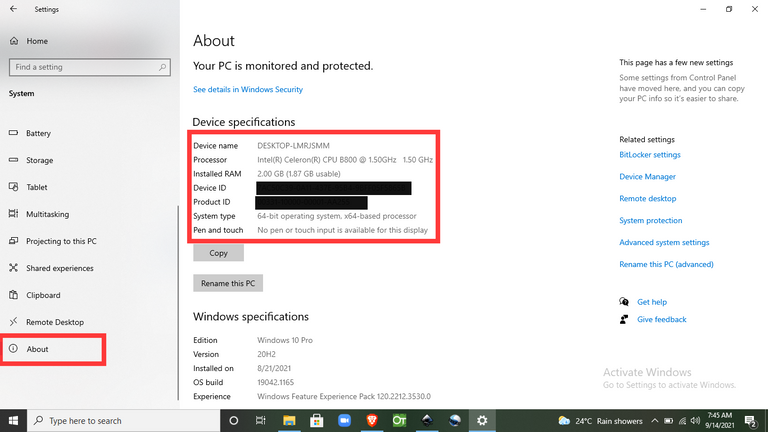 Screenshot
My computer hangs sometimes, especially when I am performing very complex tasks, for a computer with less RAM it might just close down the software and all the editing you'd have done would erase. This happens to me to when I have multiple nodes on a vector. But it shouldn't be anything to worry about if you are just starting up.
Downloading Inkscape
To download Inkscape all you need to do is follow this link to get the latest release of Inkscape.
The link should take you to this page.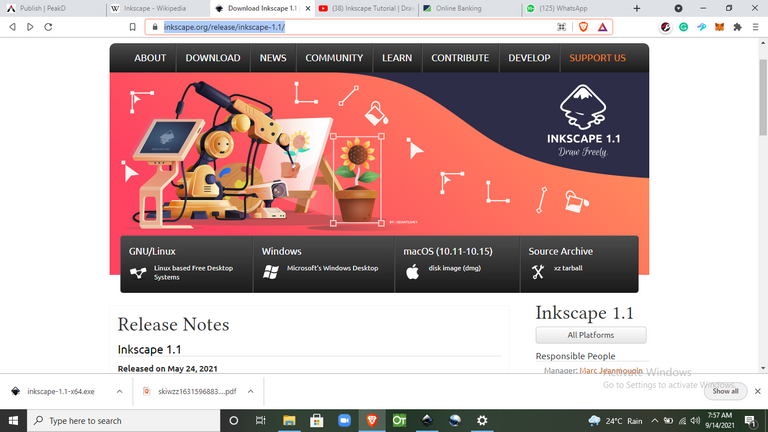 Screenshot
You'll select the operating system you use based on the specs of your laptop so that the software will work for you.
If you use windows the next page will have you select between a 64-bit or 34-bit windows system.
The next page should be the download page.
ADVANTAGES
It is free, you do not have to pay for updates or for the first download. Currently, Adobe illustrator costs $19.99. Which is expensive for a learner who is not sure they want to pursue vector designing. For anyone who is yet to make up their mind on if they want to take vector designing seriously, I suggest you try out with Inkscape.

You won't miss out on much, considering the fact that Inkscape is very similar to illustrator and Corel draw. You will still be gathering knowledge that can still help you whenever you decide to make that switch.

You can make professional designs with it. Say you fall in love with the software (like I have) you can decide to stay with it and still make cash with your designs and nobody will question the work you've done, infact no one will even know.
DISADVANTAGES
There are no disadvantages...that'll be all!!
I am joking anyway, but the main disadvantage lies in the fact that there are not enough resources to do exactly what you want. Also, because the software is basically funded by donors, the development of the software is slow when compared to other vector design software.

Also, the software can have some mad bugs that mess with your creative process from time to time may be even downright spoiling it.
That said I have known of and used the software for more than 10 years now and I can tell you that it has been awesome.
REFERENCES
---
---