Building a bathroom AND kitchen, PART 2
Some of you might be wondering, is earning crypto for real? Will I be able to spend it? Yes crypto is real money because I can spend it building a bathroom, or whatever else we dream up to build.
But you can't just move the tokens around, you also generally have to hire people to do things you want but don't know how to do. Suddenly, we are managers.
Last we chatted, the footings had been set. From there, we were busting up some rocks.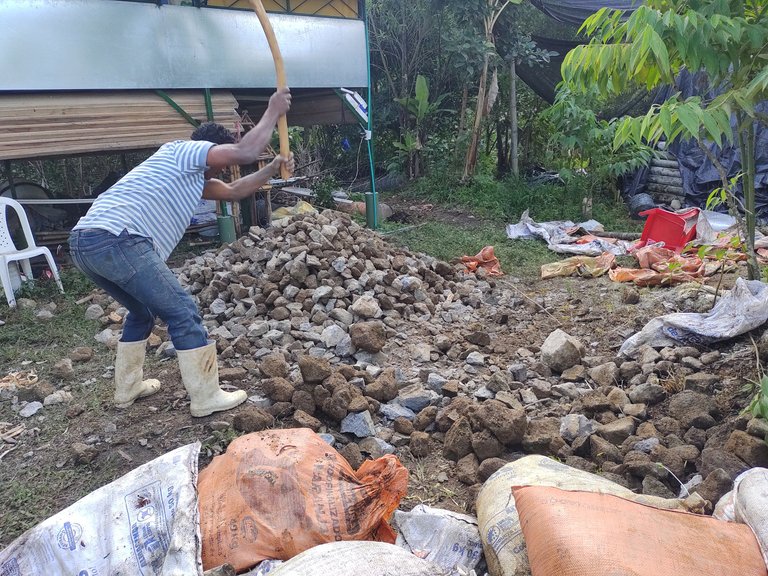 We took that busted up rock and pounded it into the ground.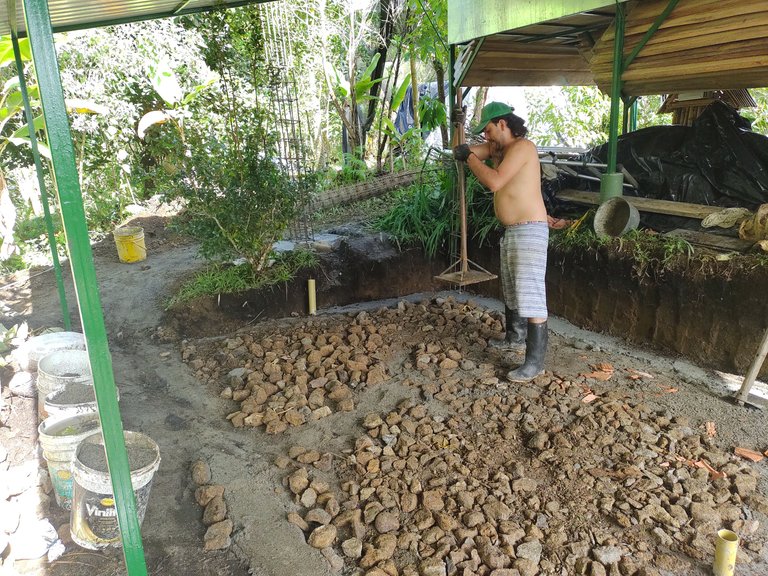 And on top of that we put some metal mesh.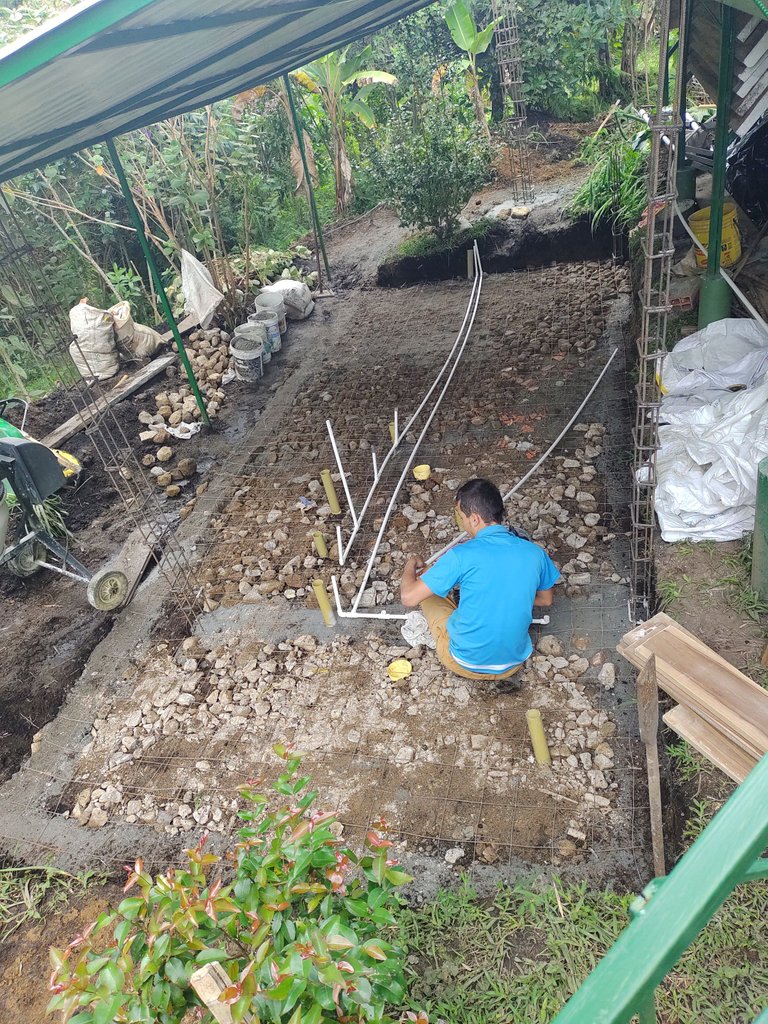 Now it was time to roll the mixer back in.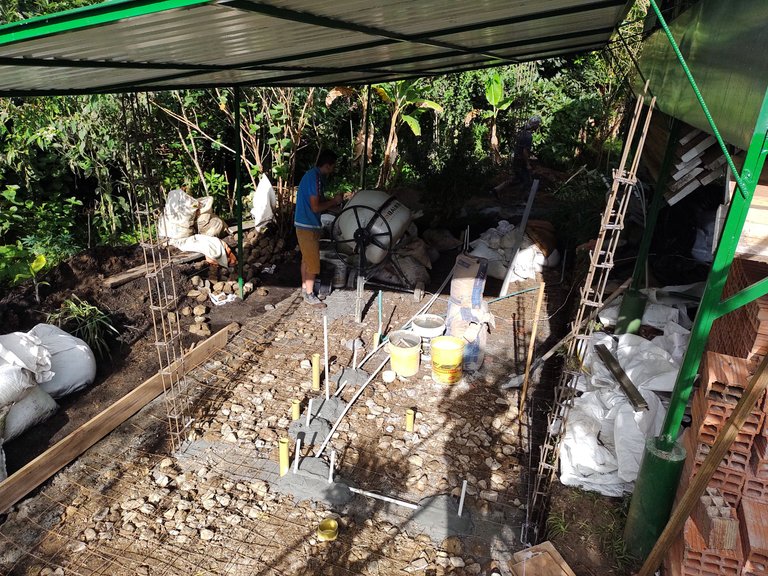 Luckily the weather has been very nice and sunny during the days, and we have made the most of them.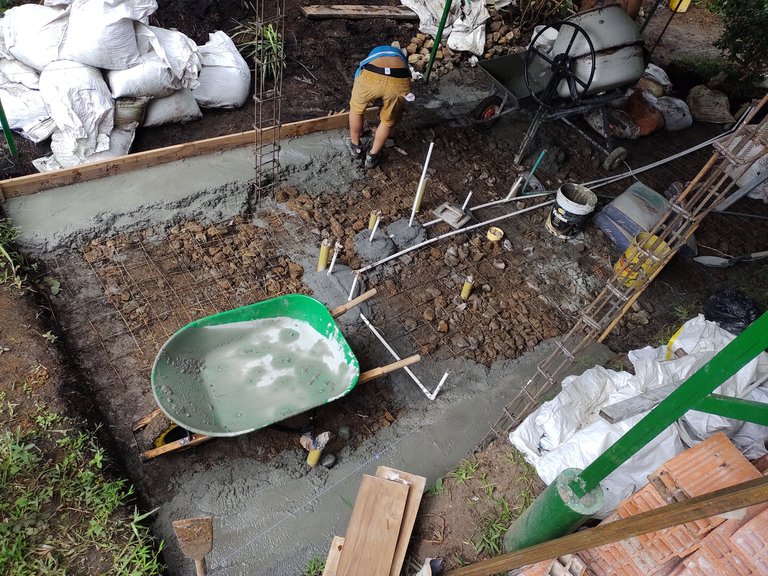 Saturday was the floor pour. They poured the floor all day.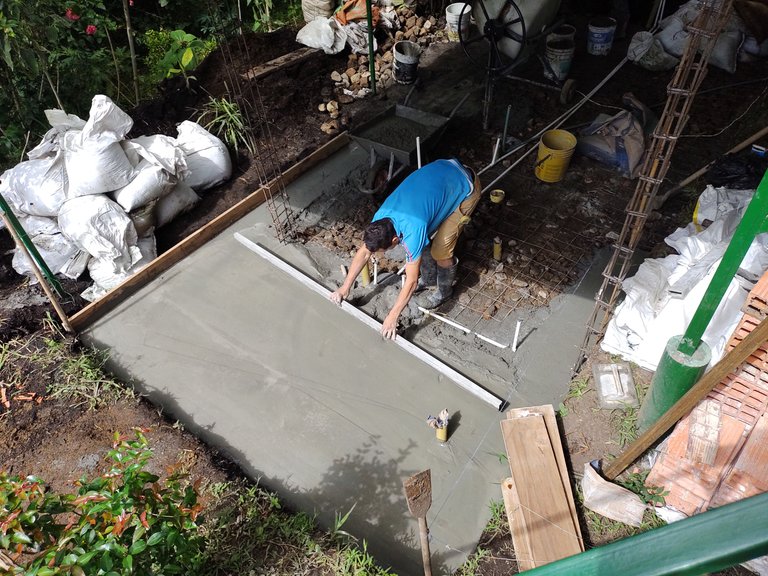 With his metal bar, the young builder levels off the middle after pouring the sides. He learned from some old fellow with a funny nickname, and he is teaching his friend. I am taking advantage to learn a thing or two as well!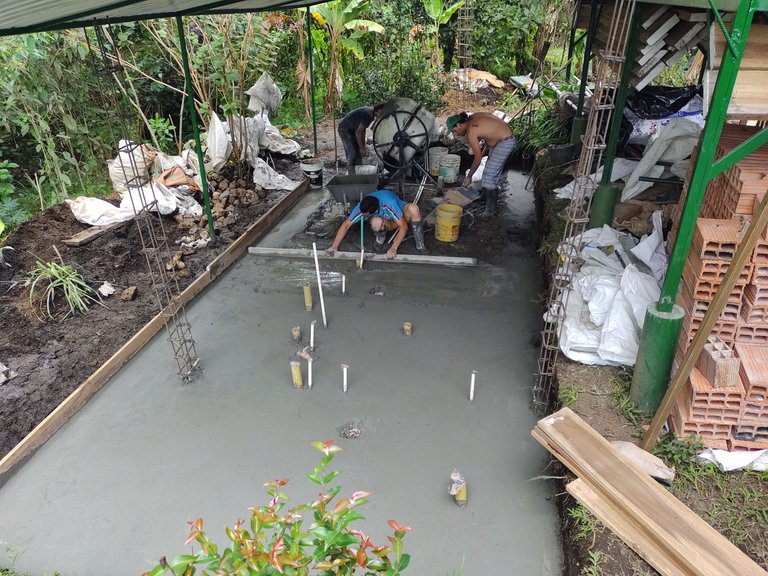 In the end it went well, I had to tie up one dog and convince the others not to get involved. We did end up with a few paw prints in the end, maybe at night time.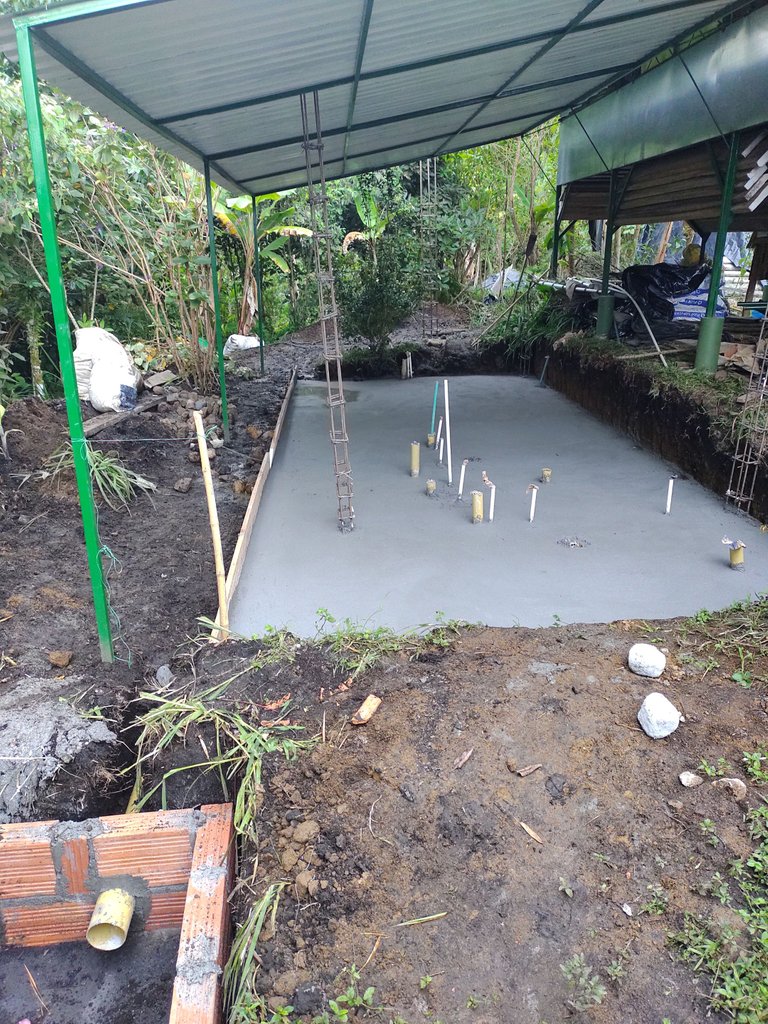 Sunday I woke up early to spray it down with water, and after lunch I did the same. Today monday they started putting out some blocks.
But they are already running out of sand. Young builder is still learning how to estimate 😅
It will take some logistics with horses to get more sand. I was hoping to be done with the horse people for this year.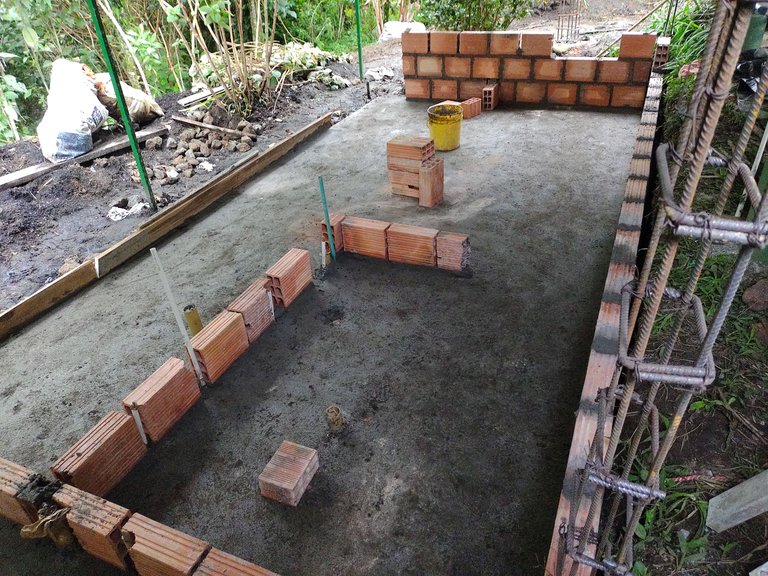 But, such is life. Onward and upwards!
Freedom and Friendship!
---
---