ECOBANK Full Member Benefits Structure - Commissions!
Now that I have released the basic token model, I want to talk a little more about the benefits members in the ECOBANK project can be expecting.
Profit Dividends
The operation of a resort hotel is expected to generate profit. There is a lot of work left to do to lay out the operation plan with fixed and variable costs, but once underway, profits will be distributed to token holders in the following manner.
20% of the profits will be held back in the reinvestment fund. The remaining 80% will be determined by token governance, how much to distribute in liquid dividends to the token holders, and how much to leave in the reinvestment fund.
Governance
Members will vote on stuff! Including amount of dividends on the resort profits.
Token Governance methods haven't been figured out yet, but it will be either stake weighted vote, or an ARCHON proposal 'yes/no' type vote. More on this in a future post.
One thing members will definitely get a say in is how we reinvest the reinvestment fund.
But but but, you might ask, new businesses might not make profits right away! Governance takes time! Will I be stuck holding the bag on this resort-backed token for many years until it becomes profitable?
I have been thinking about this problem a lot.
How to generate benefits quickly to members who might not ever visit?
And I think that we have found a solution that aligns all the incentives in the right direction, that gets all the conveyor belts moving in direction we all want to go.
I'm talking about commissions.
Direct liquid commissions to token holders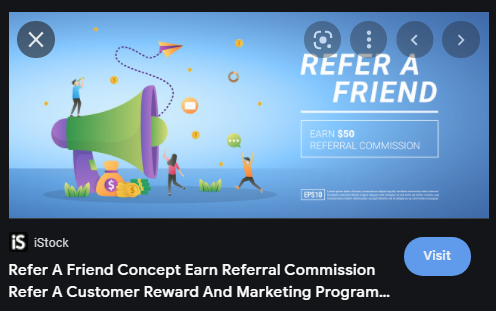 The commission structure is subject to change, but for right now we can visualize the possibility like this:
| ECOBANK tokens | Direct Commission Percent |
| --- | --- |
| 100+ | 3% |
| 1000+ | 10% |
| 10,000+ | 20% |
What does this mean? This means that if you send your cousin, your friend, your blog reader here to our resort and they use your 'ref code' (account name), you will get a liquid payment equivalent to the above percentage of their spend. We plan to also offer tourist packages up the mountain to other local sites, so this could possibly get quick juicy, especially for tourists that want to stay inside of 'tourist packages'.
The direct commission would come in liquid HIVE or possibly swap.hive (coming in through busd), and would be paid out within 7 days of the completion of the stay of the referred tourist.
The commission percentage, although not finalized, would also be the discount percentage when members come to enjoy the resorts services. Some things, like beer for example, could possibly be subject to higher discount levels, this can be decided later with real numbers.
Incentivized Members
They say the hardest part is getting started. We have a number of strategies for starting, we think there is going to be a nice unmet demand to tap into in this area, but we are also looking forward to having members that are motivated and incentivized to send us people to help make our success, and token holder's success, possible.
It was mentioned that we should pick another chain to do this project on, and we indeed might do future fund raising phases on BSC, but for the first phase, the best price, the bottom floor, we are sticking on HIVE. With just $50,000 minimum raise needed, I think we can get there. That is only 33,333 HIVE 👀
What are your thoughts about this newly announced benefit? What strategies will you use to send us tourists? Let us know in the comments below.
Freedom and Friendship!
---
---