I accept the Presidency of dCity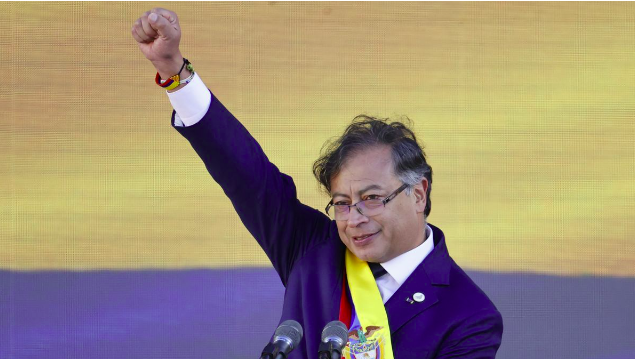 Thank you all once again, this time I was happy to see a really full voting house, mil gracias as we say and I hope we can harness some exciting energy here - I have a number of things planned for my presidency!
These include:
A discourse on the dCity tax and political settings
Public (beta!) release of the @armero Sanitorium project (ARMERO)
A renewed treastise on the dCity Bear market play
Let's dig in:
dCity taxes
While I do anticipate doing a deep dive into all these settings, long story short, I think @d-pend got it right in his last term, the taxes do need to change up over time. There are different agendas at play, and they all need some expression.
This is why, as an expression of free will, every once in a while, for a small period of time, throwing off the yoke of tax is really nice. We also know of course that there is a lot of SIM out there, and so we also want to balance that printing and hopefully sustain some value to SIM.
I will see if I can nail all the agendas in my relevant post on the topic, and I direct anyone to express you desires either here in the comments or on Discord in the #politics channel.
Of course on HIVE, a good comment has the possibility for an upvote.
@gerber has really done an incredible job for still having any money left for players of dCity, in a world where funds use leverage to disappear users money, I would like to take the time to appreciate how great the dCity management of money over time has been, to still have a fund after many years of gameplay.
In that vein, the current taxes are set for three or four days while I can work up the discourse, they look to be about 94.5% with a law firm.
TL;DR - send sick citizen tokens to @armero to get ARMERO tokens
Armero is a special town in Colombia. It was destroyed in the 1985 explosion of the volcano that I live on, and tens of thousands of people died there. The pope John Paul the second came to Colombia and declared Armero Holy ground. There are a lot of interesting things about the story, and one day I would like to write a post about it. My father-in-law would take the coffee that they grew on their farm by mule into Armero (before 1985), it was the regional commercial center of the Northern Tolima department of Colombia.
I registered the HIVE account @armero and play dCity with it.
But when I came up with the idea of the Sanitorium project, I chose @armero. More about that in the future if this project can become as successful as I think it can.
The automation is complete, anyone who sends a Sick Citizen to @armero will recieve an ARMERO token. @armero is a city specially designed to handle the needs of the sick citizens, complete with many luxurious hotels and casinos.
Because the sick citizens, under the right conditions, produce tax rebates, we can treat ARMERO token like a SIM-bond. I have no exact plan for divs yet, but all of the numbers and several possibilities will be laid out in a subsequent post.
TL;DR - send sick citizen tokens to @armero to get ARMERO tokens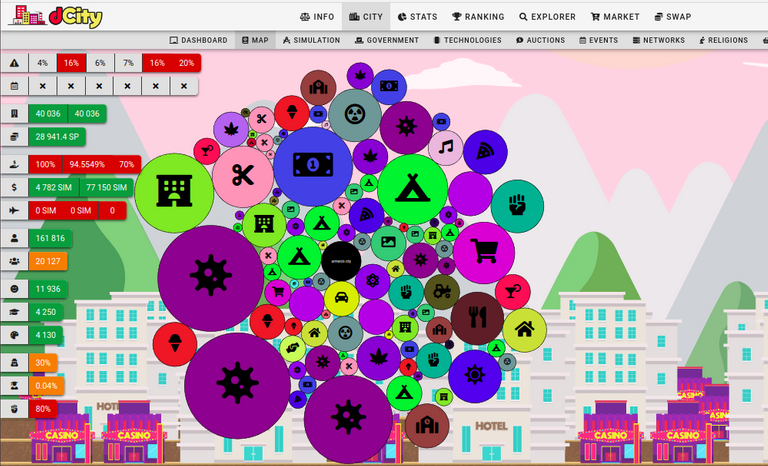 Onboarding to dCity
I think this is a perfect time to onboard into dCity. Its a broken world, its a broken market, but now is the time to buy. I designed a starter city, made 30 of them, and I am going around to people I know in this town and offering to sell them them a dCity Starter city Club membership for 250,000 pesos (51 dollars). The city is more or less valued that at HIVE=0.33 cents, and the group coaching, which I think I will manage in discord, is free.
The starter city engages in citizen mining as its primary income, but has a nice INCOME/REBATE balance, with 4 nature zones, it will also be somewhat limited edition, I don't have any more forests or nature zones, I gave up my whole collection to this initiative. @d-pend might be a possible candidate to help me create more if he would only respond to my dm's 😜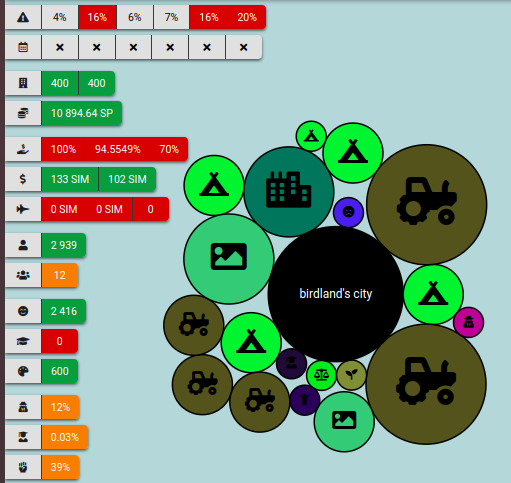 They will learn about wallets (HIVE keychain), crypto, tokens, NFTs, swaps and pools, markets and finally, exhanges (Binance). I touched on this in my Complete HIVE package for Colombia post, but I really would love to see the whole dCity community lean into this and start onboarding Splinterlands players.
Because we are in the depths of a bear market, although we could dip lower, I have a good feeling that this could be a profitable trade. I am not doing this because I want to sell my dCity cards at these prices, I actually have to live in this town with these people, I am hoping they can at least get their 250,000 pesos back in the next 2 years, no matter how bad they play, if we get a bull market it should be a cinch.
This group and content will be conducted in Spanish.
I invite the english speaking community to do the same!
Now is a GREAT time to invest in dCity! I believe that this game, in its current form, can be used (at bear market prices) to 'play around with crypto' and learn a ton of stuff and have a lot of fun, relatively safely. Engaging in citizen mining is extremely passive, 30 minutes a week or maybe an hour after a month you forgot about it.
I put a floor on Citizen NFTs
And we just sold out the LABFUND project to do it.
Citizens are now more valuable than ever, and it is currently the incentivized meta to build small cities and mine citizens. Let's use this to our advantage. The recipes for a starter cities are probably infinite (and I hope to see people come up with some!). But the more new, passive players that we can get playing in this bear market, for 50 or 75 dollars, the better for all of us and the whole game in the long run.
From passive to active
I had chosen to be a more passive player of dCity for a while, but recently it has picked up my interest again, as you might be able to tell from this post. I don't plan on being president for life, but I would like to inject some new energy into this game going forward, as well as establish some ground rules to work with when other presidents judge which levers to pull.
I truly believe that dCity has entered a new phase with the introduction of Human Experimentation, and propose that we work together as a gaming community to ride the wave of possibilities in this fun gaming experience!
Freedom and Friendship
---
---