ManCave Discord is full of energy! (AND SKIPPIE)

Sometimes its the simple things in life that make us joyous - there is so much big important stuff going on in the world that we have to take the laughs as they come - that's why I got the Man Cave Discord - women can come too its okay, generally they are the sassiest ones in there. Except @themarkymark.
I think one of the fun chatters in there, @melbourneswest has gone a bit off the deep-end from too much 'feedback' on his project. But perhaps he is a master marketer after all, a token only costs about 22 bucks to make right now - and look at all the fun it has caused!
I'm not sure exactly all the details, but here's some backgrounder info that was dropped into discord: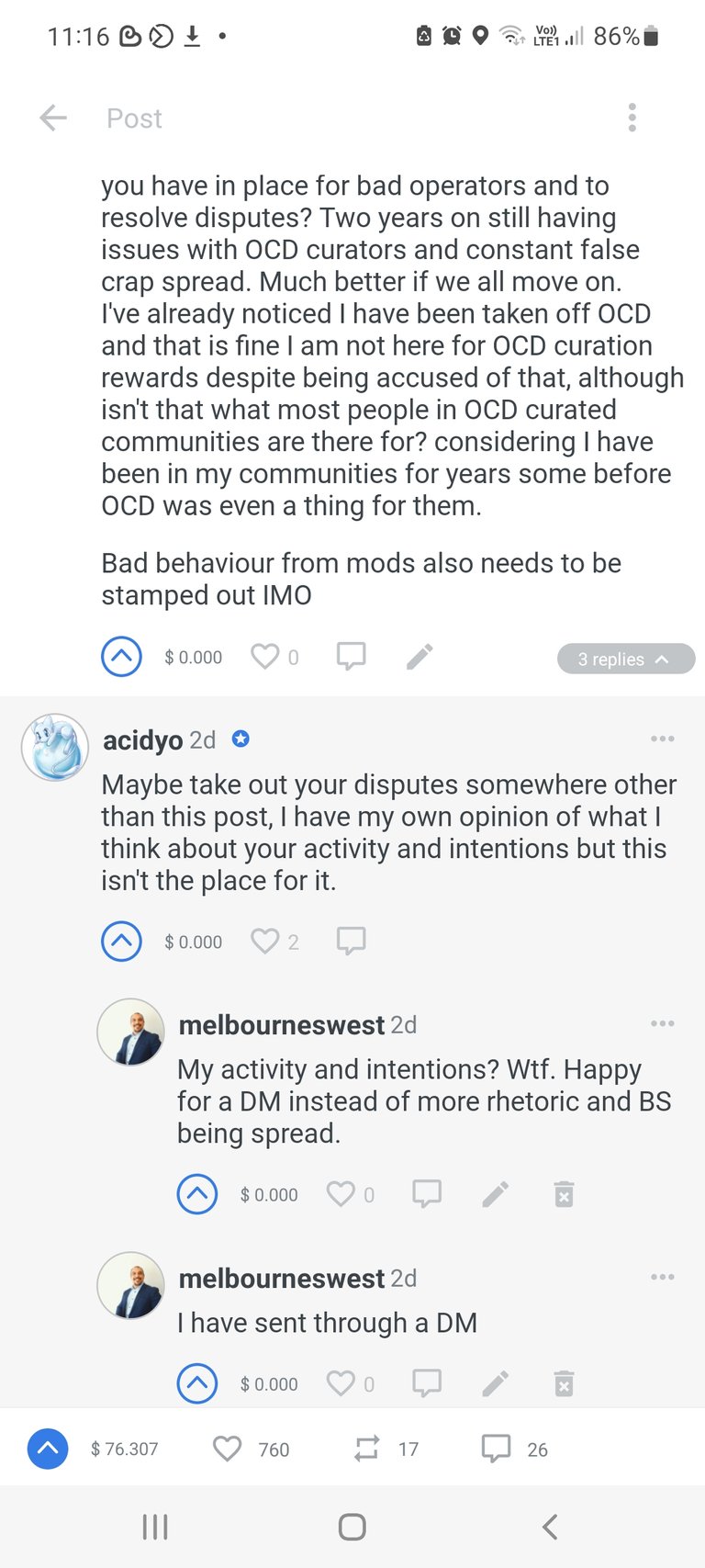 So when I woke up this morning to find out that 1 billion Skippie (a project about kangaroo's) was given to @acidyo. @marky also got a nice amount, but it turns out that the account @marky is not owned by the person who is @themarkymark, who likes to give Mel all the constructive feedback on how he is running and marketing his kangaroo rescue program of a token.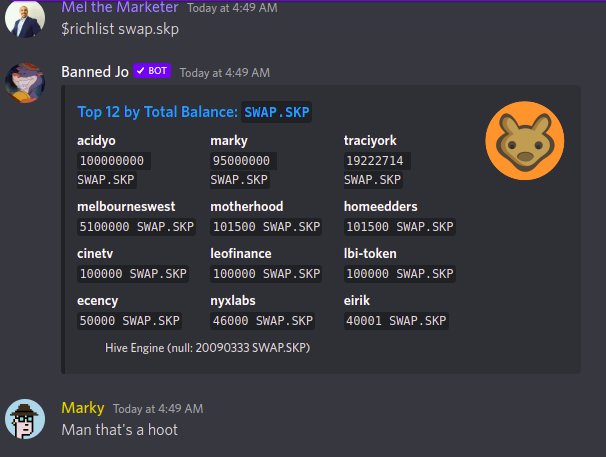 So 95 million swap.SKP is in an 'almost null', unless @marky comes back to spend them. And @traciyork decided to send back her tokens to Mel, since she wasn't sure about the tax consequences.
All I wanted to know was - Did @acidyo even know about what was going on?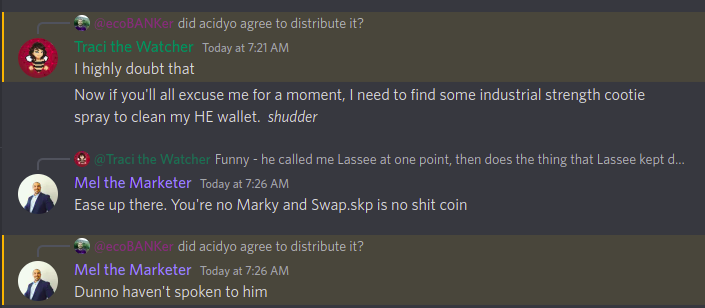 While everyone was discussing the next best move for the project (Will somebody please think about the kangaroos??), the man, the myth and the legend himself came into the Man Cave.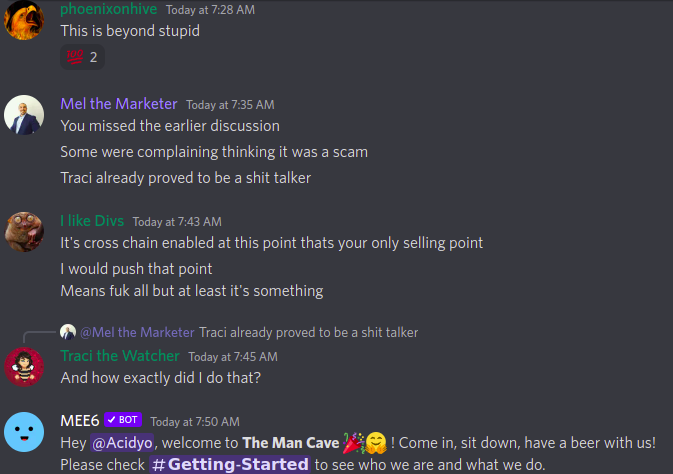 What next??
Here is an update about that moment, suspense hung in the air as for the next 20 minutes, acidyo is typing... flashed on and off our screens.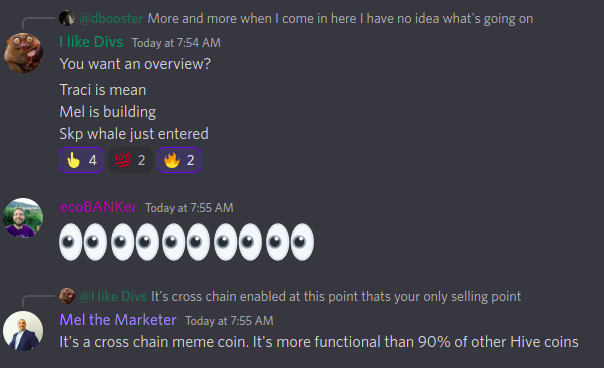 acidyo is typing...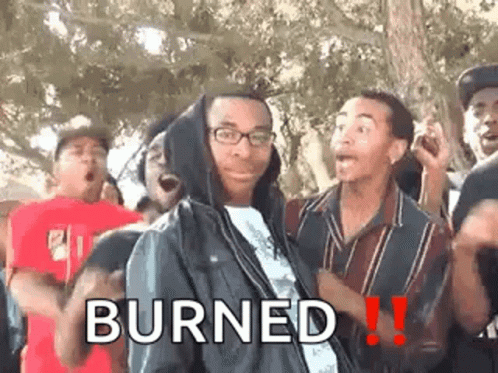 I offered to take some of the free tokens to airdrop within the INCOME fund, I personally don't think there is any magic associated with having a token, the more the merrier, they are cheap to make and create fun moments and memories for all involved.

@melbourneswest keep building, things are in the works and even though the distribution of swap.skp seems totally borked at this point, I think he's got something else up his sleeve... it might be lawyers? Or another token. Or NFT racecars... I'm not sure at this point but its probably one of those things.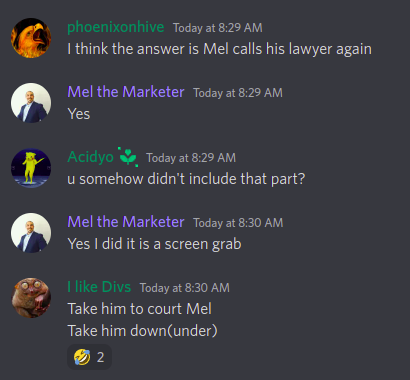 Since I starting making this post, the conversation seems to have gotten serious - probably will peter itself out if Mel doesn't airdrop anyone else in the meantime.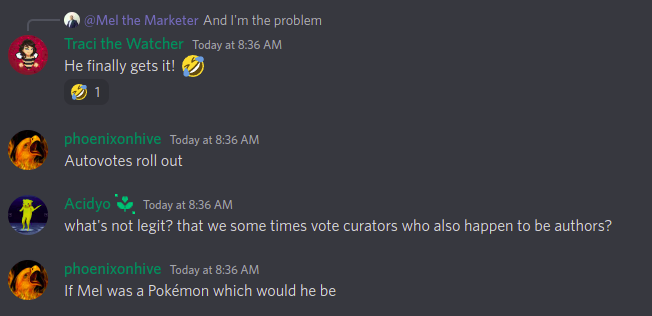 Another day, another fun drama. Tomorrow we will do something else, the enforcer has let us know - its too many days of Mel drama in a row. It might be fun and funny, just don't get caught in the line of fire!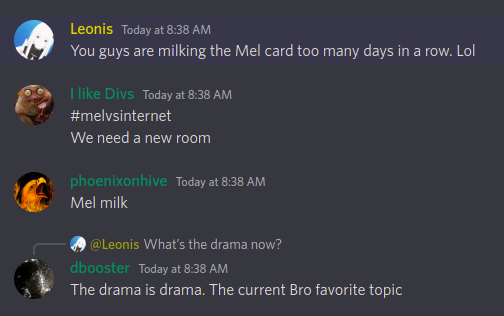 And as I am concluding, the Man Cave crew is already on to other topics. This is the way of the discord. Its like a pub, any and all conversation is relevant in the moment.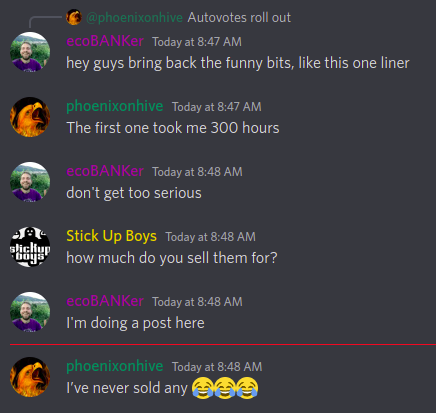 Not financial advice
Freedom and Friendship
---
---