Personal Finances - choose wisely and stand by it.
This blog post is really for me, but I will let you guys tag along because maybe you might learn something. Or maybe you will teach me something, make sure to leave me a comment because I try to vote on comments that add value, or at least make me smile.
Everyone needs a plan, including financially
From some of my recent posts, you may know how important I think it is to set goals. Meaningful goals is what cures the thing they call depression. One part of this is understanding your mission. We have to keep in mind that our lives have various components, and we must operate this strategy simultaneously across all of life's components.
One of these components is Financial, our finances must be managed as well as brought to bear in the other components of our lives. The integration of the financial component in life to the other components in life can be considered a plan. Each person's plan must be unique, responding to the circumstances of their unique life.
Different plans will yield different results. Building a plan also must consider many variables, including interest or dividend income, liquidity, time-frame and risk of both each individual investment as well of the portfolio as a whole and the distribution between investments.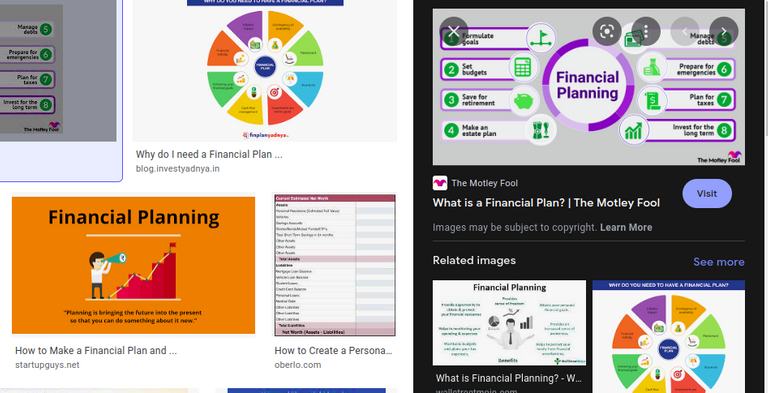 Making my plan(s)
As I manage fund accounts such as @ecoinstats INCOME Synergy Fund and the @cartel-dcity operator account, I operate with many different plans, each one unique to the account. The INCOME Synergy fund especially gives me the freedom to build a growth account without having to worry about having to pull out much income.
My personal funds, on the other hand, need to be brought to bear on some of my personal goals in the physical realm, and I have done that for almost two years now. I continue to 'squeeze my portfolio' and invest in the physical realm. We have been able to buy more than one property in the real world, and consolidating that has taken a bit of work as well. EcoBank post incoming, all good things.
So I have to look over my portfolio and see what is ripe for squeezing. As all of you may know, this has been a tough time all around for crypto. We still have all time highs very fresh in the mind, and it can be easy to fall in love with your tokens. But its all just money, its all financial, and a portfolio is only worth what you can do with it.
Trim the fat
This gives me a chance to 'trim some of the fat' from my portfolio, and in this case I have been doing this very carefully with Hive-Engine. My Hive-Engine wallet was like the wild west, and over the months it is becoming more the tidy garden that I wish it to be.
Just today I unloaded a major position in BRO. There is no additional reason to hold more than 1000 BRO, so I can easily prune down how many I am holding and, who knows, buy back more BRO at a more reasonable price relative to HIVE.
I have been selling off some key dCity pieces, at the same time as I continue to buy under-priced pieces from full-city rapid sales. dCity has been good to me, it has earned its space in my portfolio by way of the sheer complexity of the environment in which to try strategies to earn.
I powered down some HIVE, now I have cancelled it. I still have 52,500 HP, you might say that I am in love with these tokens but officially now I am no longer an Orca. I console myself by knowing that I own 69% of the INCOME fund, which has 47k HP and is rapidly approaching orca status itself.
I emptied out all the old exchanges. Actually I have one left that I have to send in a video for, but this activity has really made me clean up my portfolio. I had niche exposure to many shitcoins from 2017 hiding all over the place. I can't wait to write-off those loses this year :)
Squeezing ain't easy
Dumping is easy, but with a carefully curated portfolio dumping on the heads off all your friends is not likely to last very long. Gently squeezing could be called be an art, one which if you perform correctly, might go mostly unnoticed. Better to take the time to sell into any pumps, and buy back on the dips, strengthening your portfolio through this process even as you remove liquidity.
Our position on the ground is strengthening, Colombia is prepared for a new age, one where we go long emerging markets. We manage strategic assets in one of the most promising emerging markets in the world. I must consider what is a responsible amount to hold in crypto when I am well-positioned to take advantage in a once-in-a-century trade.
I'm building my empire on this trade.
Taking lessons
Your plan might not be this far along, or anything similar to my plan. But you can get some exposure to what we are doing physically with sustainable development in Colombia through the ECOBANK token, as well as get exposure to my digital-growth portfolio with the INCOME token.
My advice, as a person who is not a financial professional? Learn about and invest in crypto as a game, invest only money you would spend on entertainment, and learn along the way. Make some money by posting on HIVE, learn to provide value. Don't ape into anything, ever - always take profits.
And keep building.
Freedom and Friendship
---
---