Visualization with Imagination - Use your super power for GOOD
We have super powers.
Perhaps not as flashy as some of the Marvel stuff, but we really do, powers greater than the average human are within our grasp, and much of it has to do with getting the mind under control. Who is thinking those thoughts up there anyway?
Are you under the impression that all the thoughts that pop into your head are 'yours'? Be careful with identifying too closely to any one of your thoughts, I am still thinking every day - "Don't believe everything you think". Because while thoughts are powerful, we don't really know where they come from. But one thing is clear – we are not making them!
They likely come from many sources – from the collective mind, from energy fields, from bacteria in your gut – our brain, like a radio receiver, receives these different vibrations from different sources and they can cause in us different effects, even attach themselves to us. As this guy in the video above says, "Certain collective thought forms can even take possession of an entire country". I won't go any further down this road today – each of us should work to take control of our own mind, and it starts by realizing that the thoughts that 'pop' into our head are not personal.
We get to discern, decide what to do about this or that thought. And we also have imagination.
Imagination Powers
Imagining is different from thinking, we were better at it as kids. If you can loosen up the hold that thoughts have on your mind, you can imagine again – its a muscle and you can strengthen it!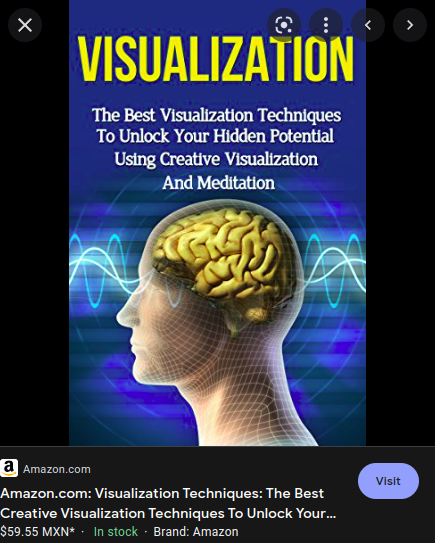 There are books about this, although I haven't really read any, but when I type something I am thinking about into google and a few books come up about the topic, I know that its because We know the tools, yet until we implement they will not work in our favor.
So this is a tool, its a super power - imagine the future you want to see.
When I first learned this technique, it was related to 'Goal Setting'. Setting goals is part of the discerning mind's job. Look around you - what do you wish was different? What do you want to change? Be specific - be precise. The more precise the better. Now write it down. Now read it out loud. Now imagine it as if it already has happened - the clearer and more detailed the picture the better. Now repeat every morning and every night.
Every part of this process has power. Are you doing it? I have to admit, I am just now starting to think again that I should put some daily effort into this super power. I recently found a goal list I made when I was 16, its funny to look at - many of the goals I have achieved, many I have not. Though again, I have not been reading them very frequently either. But some of them do seem to have had some power in the direction that my life took....
Why does speaking and visualizing a desired outcome have such power?
This is THE power - WILL. We can put forth conscious will and affect the outcome of the future. Time does not just happen to us, although it may seem so when our strategies are particularly ineffectual. We interact and exert our will on the world over time.
And over time it is not just physical energy and manipulation that has effects on the world, but also mental imaginative energies. They have an effect on us and the world around us - whether you believe it or not.
Its just the way the world works. I for one am tired of stumbling across 'secrets to success' that I have already heard before. I know the secrets, its probably why I have been somewhat successful so far. You probably know many of them too - let's not wait until the New Year to pretend that we want to implement some of this stuff.
Let's Do it NOW!
I took a look at my profile on HIVE, and my description which says, "Designing and Developing sustainable solutions that make the world a better place!" and I realized that it was missing something. It was missing action - so I changed it this morning:

We've moved on to implementation. The learning phase is over. We know the tools, we know that the world is changing, now is the time to imagine the future as you want to see it, make specific and precise goals, and imagine (and speak) it into existence. We have these powers - the power to talk about the solution instead of talking about the problem. Start right now - do it today.
Freedom and Friendship
---
---