Why and How I use TOKENS
Tokenizing a fund is a really interesting concept, one in which I have learned about by doing for the last 4 years. I have recommended this concept in the past, and famously to @raymondspeaks who has the highly successful @brofund.
Thinking about the INCOME Synergy fund, sometimes I get the question - if I am managing this fund so wonderfully, why would I sell equity in the form of a token at all? What are the benefits, and what are the costs, of tokenizing equity in a fund? There are many, and I have thought long about it and I want to put down some of my ideas in a post form, where I consider the issue both from a token creator as well as an investor perspective, since it takes both to be a tokenized-fund manager.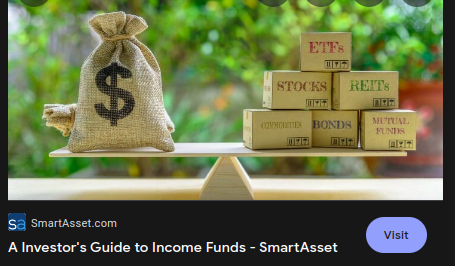 Managing a Fund with Goals
The first, most important thing about managing a fund, with other people involved, is deciding what is the goal. Depending on the goal, a strategy can be selected. Now to manage a certain strategy on a specific account is already a powerful abstraction.
On my personal account, I do often attempt to trade intelligently, sell things high and buy things low, but I am always tied into the needs of the moment. My goal with my personal account and personal life is, after all, to live well, and at any moment, like now, I can find some cheap thing to buy in my neighborhood and want to sell some tokens to get it.
With a fund account, no such personal considerations can be respected. It doesn't matter if I want to buy my neighbor's corn-shucking machine - those tokens aren't my tokens, they are the fund's tokens. And the fund is managed with a HIVE-maximization strategy, so it really doesn't even matter the dollar amounts we are dealing with. Its a very freeing strategy once I take it out of my own hands and place it inside the Synergy fund.
Personal Monies
The management of personal money is always a consideration with fund type projects. Does the manager have enough personal money/income to avoid the temptation trap of spending out of the fund positions? You better hope so if buying into the token or the manager might eat lunch with the fund. This is why I maintain such a clear distinction between the @ecoinstant and @ecoinstats accounts, even though they are both 'me'. They are managed very differently and completely separated.
I also never put 'most' and definitely not 'all' of my money into the fund. It has just 10,000 tokens which started at 1 (STEEM) in value and now have grown to 8+ HIVE in value each.
With a personal account and a fund account, this also let me capitalize the fund at the beginning. Before the project was really on its feet, no one knew what it was about, possibly not many trusted me at that time before I had years of experience managing a fund. But I bought most of my own tokens, with my personal funds. In this way the @ecoinstats account has not had to deal with selling tokens since the first months of its inception, I have been able to manage liquidity personally, and often at a profit.
Managing markets at a profit - !!!
Market liquidity is an interesting phenomenon, I have tried to explain before on my blog all the interesting details and where the hidden places to make money are. Maybe over time more people will get a handle on it. It is definitely the case that the more liquidity a market has, the less risk there is getting in and out of the token. But that doesn't mean that low liquidity markets are unusable, just that you have to be quite careful and specific with what you are doing, especially if you are trying to maximize your action's effects on the portfolio.
Since the INCOME Synergy fund is indexed to HIVE, not USD, I can quite simply 'buy low and sell high' within the INCOME token market and make a personal profit while providing liquidity to the market!
Let me try be clear. Inside the fund we are investing and trading sub-HIVE tokens. We are 'Buying High and Selling Low', in HIVE. But that account is further tokenized as the INCOME token, and its this INCOME token market that I participate in personally. This allows me to 'buy and sell' the shares in my own 'buying and selling' - and it is one more market in which I can 'buy low and sell high'.
Playing the market spread can be profitable in any market (although there are of course risks), but I am in a unique position to best know the actual value of what is 'inside' the token fund. I make and publish the ABV calculations and include most of the relevant considerations at least once every 6 months.
What wonderful entertainment!
It never ceases to amaze me how exciting it is to live and work on the edge of technology. Take the following anecdote as an indication of how 'early' we are to this space and the integration into the real world use cases.
I recently paid my brother-in-law @arangoaqet, for some work, in dcity tokens - today he sold 3 student cards and chose to buy part of an ECOBANK token, which for him represents a share in a very real piece of land that he has helped me map and explore.
The pieces of token that he bought are being sold by a local member-investor, a man that my brother knows. Two local Colombian people have engaged in a fractionalized stock trade over real land through the Hive-Engine protocol. I think this is a first - in more ways than one.
Only by building and doing can we experiment the implementation and develop best practices for integrating these new technologies into real world. My first token fund, INCOME, invests fully digitally, but my second, ECOBANK has physical assets and is a legal security in Colombia. Slowly but surely this tech is entering into the real world, real economy, real life, real people, etc.
Sure, there are scams and failures. But we keep building. So far I am the only one I see integrating into the physical Emerging Market economy, but I am sure that if we see any success many more will come. They might even think it was their idea. That's how human development works - first slowly, then all at once.
Being on the edge is risky, but can provide many benefits for those that can learn to 'ride the waves' of human innovation.
Freedom and Friendship
---
---