After two months my LEO account is worth more than $1,000 USD
I'm not gonna lie, I'm impressed! I have been on Hive for more than 3 years, and it took me a good deal of time and effort to reach the 1k mark. I remember I was very excited about that, and the funny thing is that because of the downtrend that the price of Hive is experiencing (or suffering), my account has stayed at that level for a lot of time, except for that time that HIVE almost reached 1 dollar and my account was around 8,000 USD.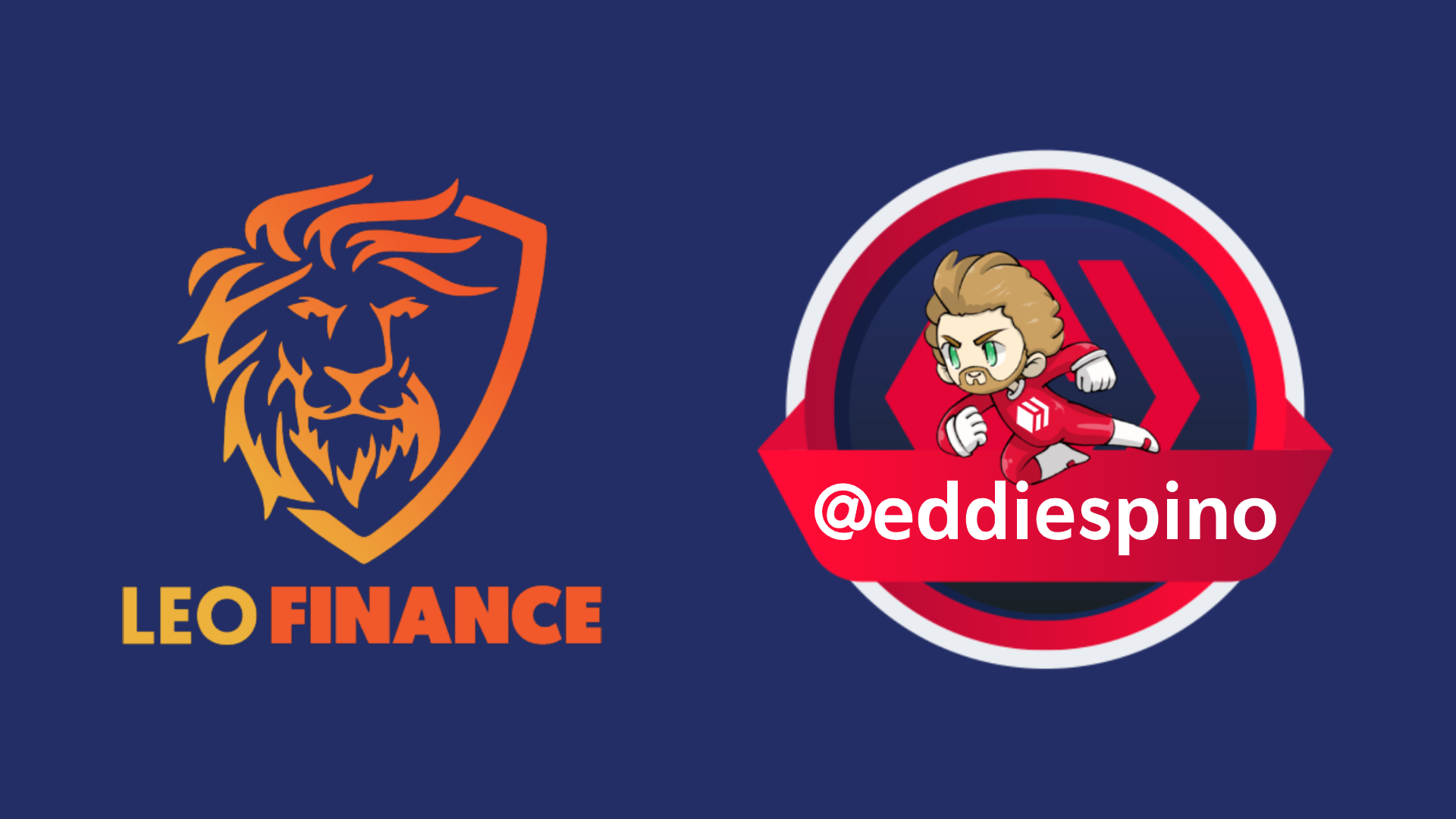 I began investing in LEO exactly two months ago. On November 6th, I made my first post on LeoFinance.io, I had made some posts using the #leofinance tag, but I was never truly involved. Right now, I have almost 2,150 LEO, and most of this was bought on the market, not earned on posts. At one point, I had about 2.7K LP, but for personal reasons, I had to sell some LEO, but I'm happy because I sold with a profit. I started to buy LEO little by little, and today I bought over 100 LEO. I want to hold it for as long as but of course, this depends on how things develop.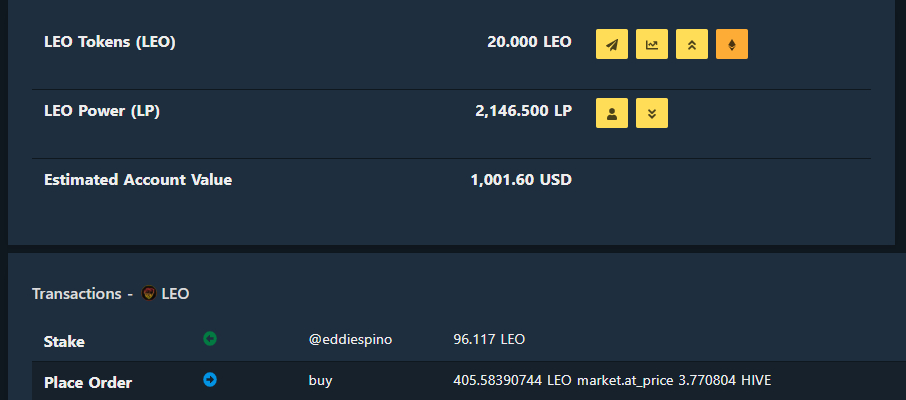 Today I was also able to buy 200 HIVE on Binance, and I used 25 to pay to the delegators of @aliento and powered up 25 HIVE on that account. Instead of making power-downs to pay the delegators of @aliento, I prefer to buy Hive or use the author rewards. Also, my wife (@grisvisa) sold four NFTs, and she earned 360 SWAP.HIVE, she gave them to me to buy LEO, and I added 50 Hive more from the ones I had bought. In total, I used 405 HIVE to buy LEO.
I'll keep investing, curating content, and working hard to promote Hive. Thank you for reading!
---

Posted Using LeoFinance Beta
---
---