#FinancialGoals2021 Initiative - My plan to conquest 2021

Without a doubt, 2020 was a challenging year for many. People I know lost their business, cancel their wedding, lost a job, and some even lost a relative or died. But life has weird ways of affecting people.
For my wife @grisvisa and me, 2020 was our best year financially. We were finally able to spread our wings and reach many of our material goals. We want to 10x what we achieved this past year in 2021.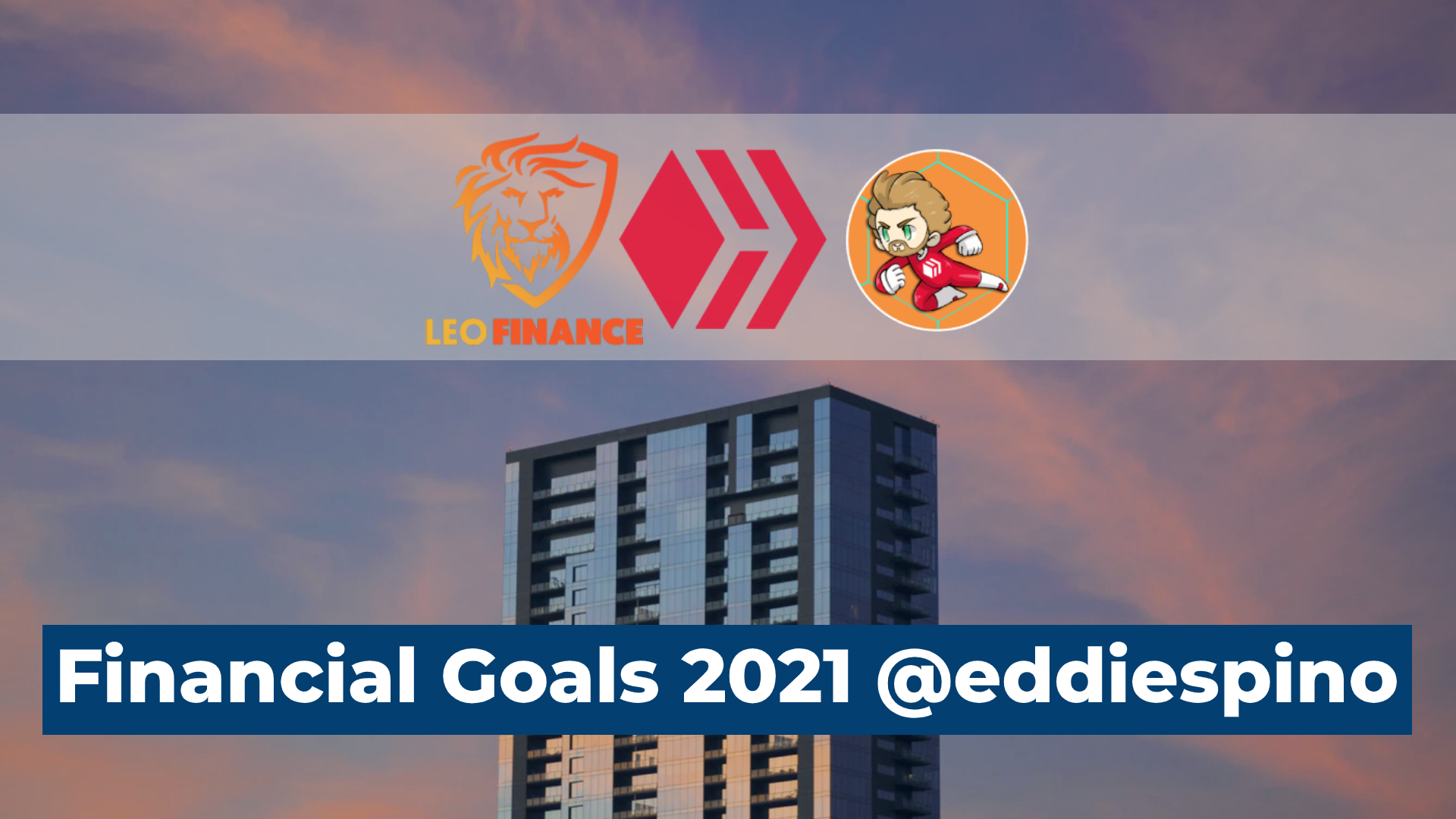 I have many financial goals and plans that I want to share; I'll divide them into categories to organize my ideas. Let's begin:
Minimalist Lifestyle
For some years now, I have become very interested in minimalism. I love the concept, but of course, I don't take it to the extremes. I want to avoid unnecessary purchases and luxury that is often used only to impress people. I want to avoid buying things that will not add value to my life. Also, I want to stop buying unhealthy things, like junk food with a lot of sugar.
For me, minimalism is about being happy with what I have and not wanting more. I'm talking about things like clothing, appliances, cars, and material things that will only lose their value as time passes. I will always want more HIVE and crypto because they are more likely to go up in value. I hate going to big stores to buy clothes, as a matter of fact, most of the clothes I have were a gift on holiday or used to belong to a relative. Right now, I do not own a car, and I don't need it. I'd rather invest my money in things that I love than in things that are not valuable.
If you haven't seen this documentary, I invite you to check out the trailer:
Having more is not gonna make your happier.
Debt Free
Currently, I only have one debt, and it's something that I'm paying less than 35 dollars a month with no interest. This year I plan to avoid any loan or credit unless it's going to help me build a business where I can sell things fast and cover the payments. I will talk more about this in my next point.
---
Build more income sources
In my opinion, the best way to achieve financial freedom is to have multiple sources of income. Also, building a strong passive income is something that can lead us to success. It's easier said than done, and I still have a long way to go. My current income sources are HIVE, Airbnb, and I help my wife sell her illustrations and designs.

I love crypto, and I would like to make more income sources here, but I also want to diversify a little, so I'm considering creating an offline business related to food. I know this is a crazy idea, and it depends a lot on how the next 2 or 3 months play out. As I have mentioned before, we are selling the house where we live; if sold, I would like my part of the earnings to buy HIVE, LEO, and BTC. Still, we have to live somewhere, so one of the options will to live near @grisvisa's family and build a little house for ourselves. If this happens, we may have the opportunity to create an offline business. But as I said, that is not very likely.
Crypto Milestones
As you may know, I am the founder of @aliento, and I'm one of the organizers of this initiative. I recently made a post where I shared all the HivePower that we have on that account, and now I want to share our goals.
The @aliento account just surpassed 5k HivePower two days ago. We have a very ambitious goal that I'm going to set, but I'm not sure that it's going to be possible because it depends a lot on the sale of the house:
The goal is to reach Orca status (50K HP) with @aliento before Hive's first anniversary before March 20.
What do you think?
That's for Hive; for LEO, I would like to have at least 10,000 LeoPower before June and at least 25K LP before 2021 finishes. On this account, I would like to have at least 20k HivePower, which will be delegated to @aliento. My wife's account could easily reach Dolphin this year.

src
Also, I'm going to start buying some Bitcoin as soon as possible, and I would like to have at least 0.20 BTC before the end of the year. Thanks for the recommendation, @mindtrap.
---
In conclusion, for 2021, we would like to have:
A good place to live.

Living within our means, with only the necessary and no debts.

Maybe an offline business to diversify our income sources.

Having lots of cryptos staked that give us good winnings.

50k HivePower on @aliento and 25K LeoPower on @eddiespino.
---
Not a lot of growth compared with @aliento, but this is my progress in the last 30 days: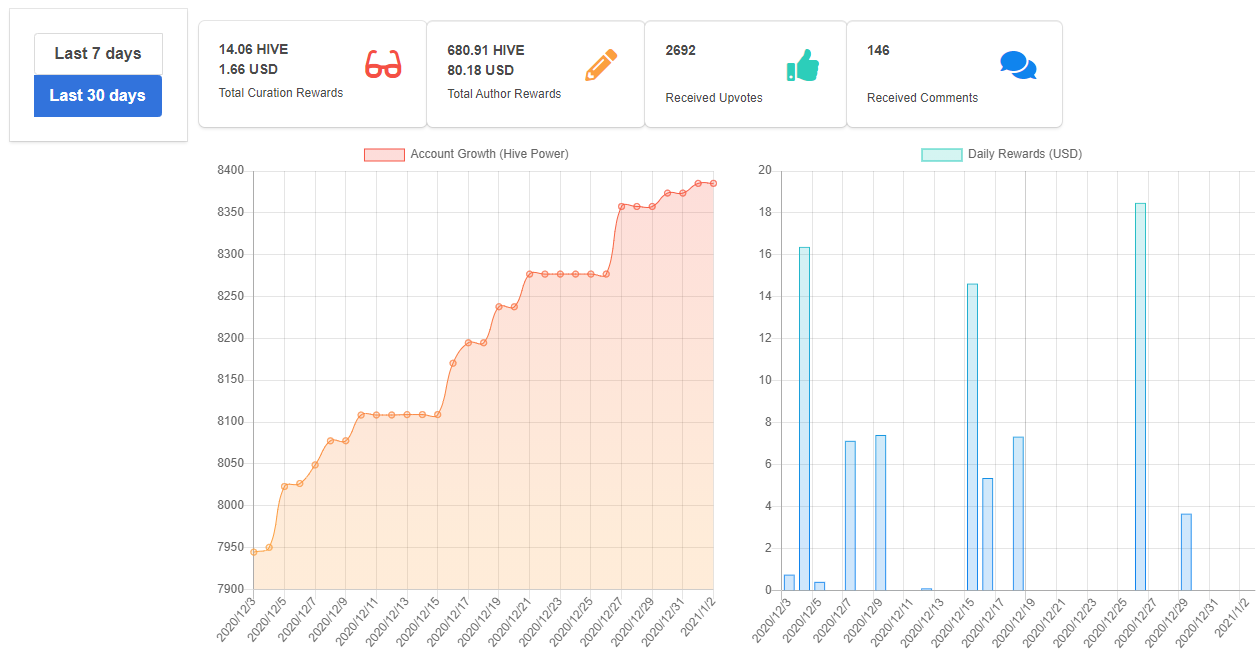 https://hivestats.io/@eddiespino
---
EDIT: After reading this great post by @empoderat, I realized that I forgot to mention my price predictions, here they are:
- HIVE: $4.50
- LEO: $12.00
---
These songs sums it up.
---

Follow @aliento for more initiatives.
Main Image Source
---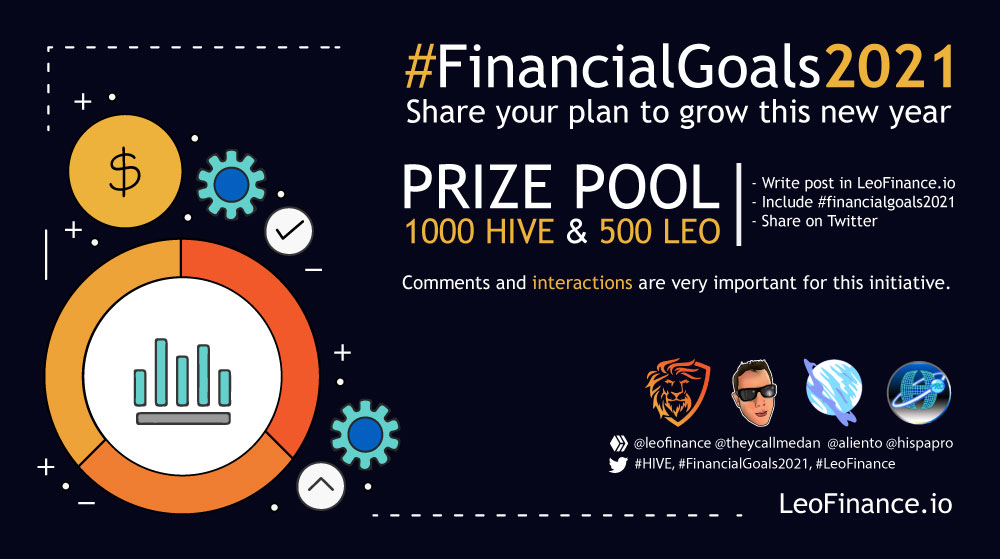 Posted Using LeoFinance Beta
---
---