This Crypto Space is a Crazy Place
This crypto space is really a crazy place. And why am I saying this is because if you look at the latest developments in the shape of NFT people paying hundreds of thousand dollars just to buy a CryptoPunk or an NFT.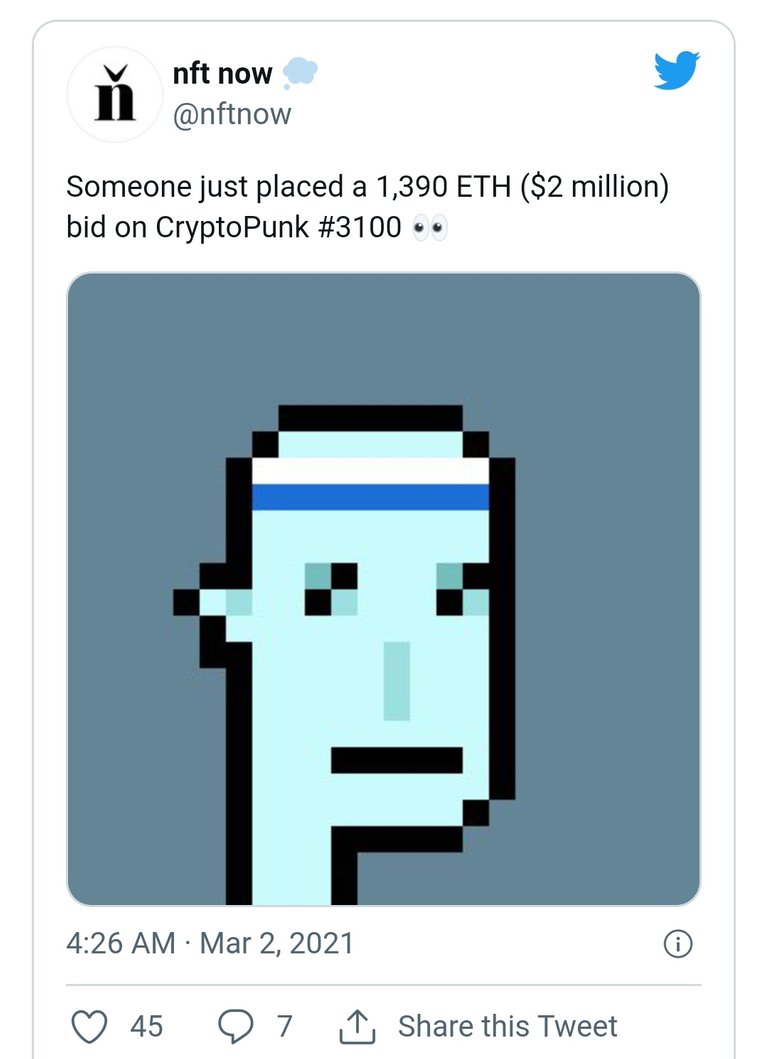 For what? Some might be buying it for reselling and some would be buying it just to show people that he owns something that is of value to him and that he owns it, you can say like for a social status and probably there might be some other reasons as well.
Now that we also have Hivepunks on Hive blockchain, it would be interesting to see how it goes.
But yeah NFTs can be risky in a sense when let's say people's interest and enthusiasim goes down or they are bored of it and you are left with no one to buy it.
Cryptocurrencies have changed life of many people and sort of made them rich overnight because of the volatile nature of cryptocurrencies but on the other side, it has made people loosing thier money as well. Some fall prey to scammers and some just get into FUD and sell their cryptos for a lower price etc.
If I am not wrong I have felt that the crypto community is very generous and they like to give and help others.
---
---