[ESP-ENG] Mi logo y banner en el concurso para la identidad gráfica de Hive Cuba // My logo and banner in the contest for the graphic identity of Hive Cuba
Hola mi querida familia Hive, espero se encuentren bien de salud, hoy tengo el placer de participar en el concurso ¡Un aliento para la comunidad cubana de Hive! - Concurso para la Identidad Gráfica, en donde les traigo un logo y un banner para la comunidad de Hive Cuba, esperando que sea de su agrado.
Hello my dear Hive family, I hope you are in good health, today I have the pleasure to participate in the contest An encouragement for the Cuban Hive community! - Graphic Identity Contest, where I bring you a logo and a banner for the Hive Cuba community, hoping it will be to your liking.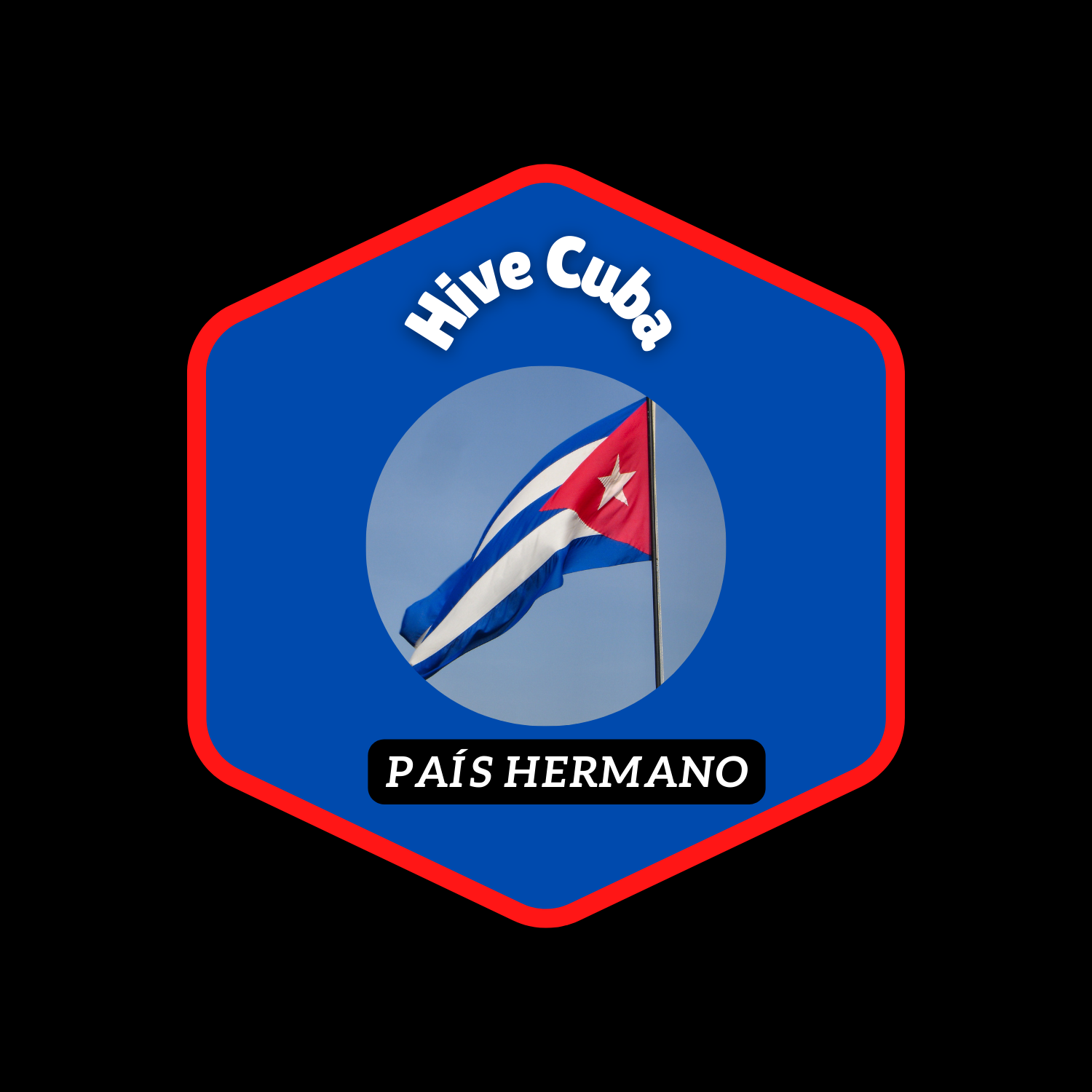 ---
Este logo, va inspirado en el país hermano como es Cuba, resaltando los colores de la bandera y añadiendo en el medio del logo la bandera del país, el cual la pueden apreciar en este logo que hice.
Tal vez, no es el mejor logo de este concurso, pero trato en lo posible que llame la atención de todos ustedes.
Con su fondo de color negro, es lo principal para que este logo se vea llamativo. Además, lo elabore en Canva, en donde aproveche las múltiples de opciones que me dio la página, y decide esta, porque me gusto y es diferente a los demás, es decir, que no es redondo.
This logo is inspired by the brother country Cuba, highlighting the colors of the flag and adding in the middle of the logo the flag of the country, which you can see in this logo I made.
Maybe, it is not the best logo of this contest, but I try as much as possible to call the attention of all of you.
With its black background, it is the main thing to make this logo look eye-catching. Besides, I made it in Canva, where I took advantage of the multiple options that the page gave me, and I chose this one, because I liked it and it is different from the others, that is to say, it is not round.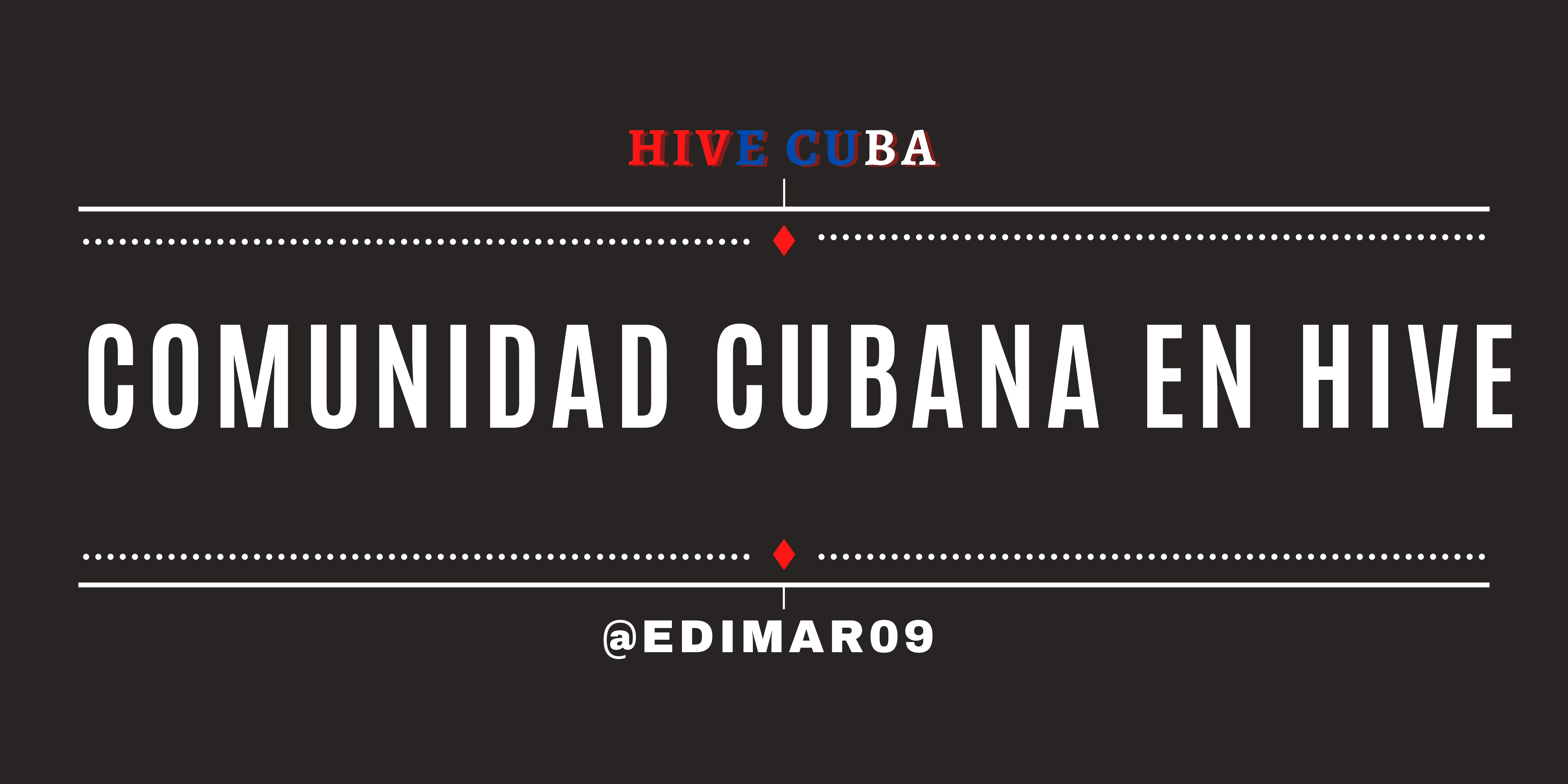 ---
En el banner comienzo identificando los colores de Cuba (rojo, azul y blanco). Las de Hive Cuba, es porque quiero que este de primero y lo resalté en este banner que hice, con la finalidad de hacer énfasis en la palabra y que los Cubanos vean el nombre de la plataforma, más el nombre de su querido y hermoso país.
En su segundo lugar, la palabra: Comunidad Cubana en Hive, por el simple hecho de posicionar a la Hive Cuba dentro de esta red social, como es Hive Blog.
Y finalmente, mi nombre de usuario, para que mi diseño sea único y no se pierda de vista en Hive, y muchos menos en los lugares de Cuba.
Les confieso, que me tarde más de 15 minutos en realizar estos dos diseños desde Canva, pero me siento feliz por el proceso y por como lo elabore.
Gracias a todos los leer y mucha suerte en el concurso.
In the banner I start identifying the colors of Cuba (red, blue and white). Those of Hive Cuba, is because I want it to be first and I highlighted it in this banner that I made, with the purpose of emphasizing the word and that Cubans see the name of the platform, plus the name of their beloved and beautiful country.
In second place, the word: Cuban Community on Hive, for the simple fact of positioning Hive Cuba within this social network, as is Hive Blog.
And finally, my user name, so that my design will be unique and will not be lost from sight in Hive, and much less in the places of Cuba.
I confess, it took me more than 15 minutes to make these two designs from Canva, but I am happy with the process and how I did it.
Thanks to all the readers and good luck in the contest.
---
---