Experiencia increíble en el podcast de criptomaniacos//Incredible experience in the cryptomaniacs podcast.
¡Hola Hivers!
Primero quiero decir que estoy totalmente feliz luego de lo que viví hace ya par de días atrás, pues tuve la dicha y la oportunidad de estar en el podscat que de dirige mis amigos @jongolson y @taskmaster4450, podcast el cual tuve la oportunidad de hablar sobre el proyecto de criptoadopcion HBD en Sucre y de como esto ha cambiado la manera de ver a Hive ahora en Venezuela
¡Hello Hivers!
First I want to say that I am totally happy after what I experienced a couple of days ago, because I had the joy and the opportunity to be in the podscat that my friends @jongolson and @taskmaster4450 ran, podcast in which I had the opportunity to talk about the HBD crypto-adoption project in Sucre and how this has changed the way to see Hive now in Venezuela.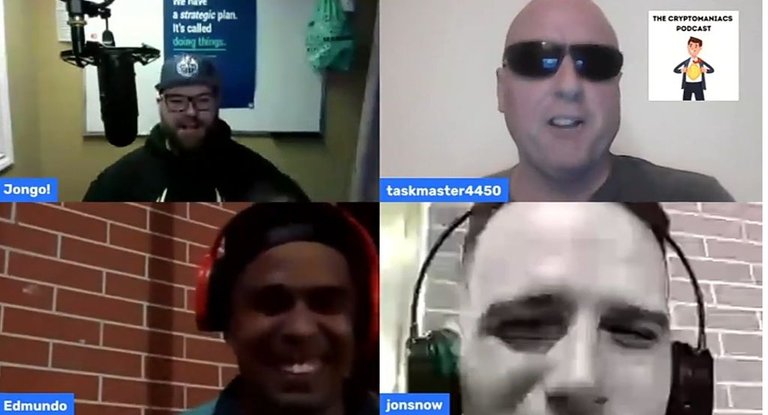 Debo decirles que esto en parte fue posible gracias a la ayuda de @valueplan, esto debido a que tuve que viajar al estado Anzoátegui que queda aproximadamente a una hora y veinte minutos de mi mi ciudad, lugar donde habita el rey del norte de Hive @jonsnow1983, persona la cual es mi amigo y socio en Hive y que me.abrio las puertas de su casa, pues siempre me ha apoyado en cada uno de los proyectos que he ejecutado en Hive, así como también mi amiga @aksurevm89 persona entregada a la plataforma y trabajadora 100%.
I must tell you that this was partly possible thanks to the help of @valueplan, this because I had to travel to Anzoátegui state which is about an hour and twenty minutes from my city, where the king of the north of Hive @jonsnow1983 lives, person who is my friend and partner in Hive and who opened me the doors of his house, because he has always supported me in each of the projects I have executed in Hive, as well as my friend @aksurevm89 person dedicated to the platform and 100% hard worker.
La alegría parte del punto por que @jonsnow1983 y mi persona @edmundochauran somos los primeros venezolanos en ser entrevistados en tan magnífico espacio como lo es el podscat de Criptomaniacos, hecho que desde un principio me lleno de mucho orgullo sobre todo por qué dejamos a Venezuela en alto, y que este logro es un éxitos de todos en la comunidad hispana de Hive, de acá denota que el trabajo que se está realizando con @hivesucre está dando resultados positivos y que suman para todos.
En la entrevista estába lleno de nervios, pues no hablo inglés fluido, más si puedo entender algunas cosas, así que empezamos rompiendo el hielo de forma muy particular ya que @jongolson y @taskmaster4450 dijeron palabras en español para saludarnos, algo que en realidad hizo que los nervios se fueran a un lado.
The joy starts from the point that @jonsnow1983 and myself @edmundochauran are the first Venezuelans to be interviewed in such a magnificent space as is the podscat of Criptomaniacos, a fact that from the beginning filled me with great pride especially because we leave Venezuela high, and that this achievement is a success of all in the Hispanic community of Hive, here denotes that the work being done with @hivesucre is giving positive results and that add up for everyone.
In the interview I was full of nerves, as I don't speak fluent English, but I can understand some things, so we started breaking the ice in a very particular way as @jongolson and @taskmaster4450 said words in Spanish to greet us, something that really made the nerves go aside.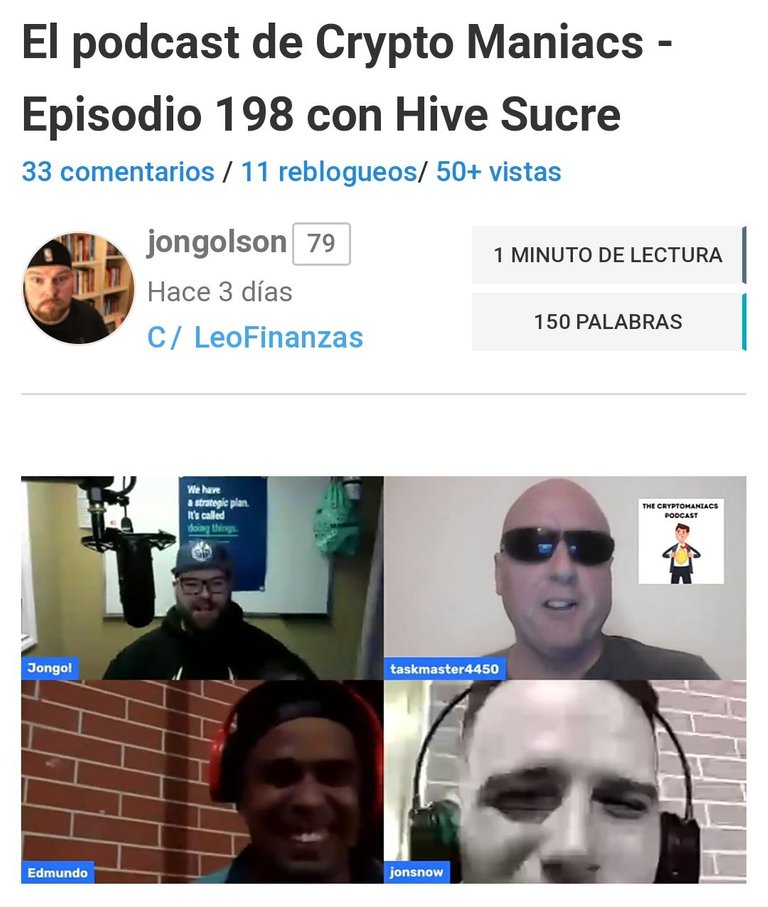 La entrevista estuvo muy buena, pues logramos explicar desde nuestro propio punto de vista, del venezolano común lo que deseamos con esta cripto adopción de HBD a futuro, les expliqué cómo llegue a Hive de forma real, pues llegué a Hive por el quiebre de la economía Venezolana y luchando por darle a mi familia una mejor calidad de vida a través de relaizar post y que estos me generaran incentivos económicos por medio de mis talentos, cosa que fue así, posteriormente les expliqué de como fui adentrando más en Hive, conociendo y explorando todo el ecosistema dónde la descentralizacion hace parte fundamental en Hive, y de como eso despertó un sueño en mi para llevarlo a cabo y concretarlo en proyecto que hoy es una realidad, así de esa manera cambio mi vida Hive, haciendo explotar mis conocimientos y habilidades para hacerlas ejecutar en la blockchain.
Ellos al escuchar todo lo que quería explicarles, veían la realidad que existe detrás de la computadora, debo decir también que @jonsnow1983 hizo estás traducciones de manera fantástica, pues debo decir que es uno de los mejores que habla el idioma inglés en Venezuela y que está en Hive, además Jon sumo imformacion valiosa para dejar más en claro lo que es este movimiento acá en Cumaná estado Sucre.
The interview was very good, because we were able to explain from our own point of view, from the common Venezuelan what we want with this crypto adoption of HBD in the future, I explained how I got to Hive in a real way, because I came to Hive by the breakdown of the Venezuelan economy and struggling to give my family a better quality of life through relaizar post and that these generated me economic incentives through my talents, Later I explained how I went deeper into Hive, knowing and exploring the whole ecosystem where decentralization is a fundamental part in Hive, and how that awakened a dream in me to carry it out and realize it in a project that today is a reality, and thus changed my life Hive, exploiting my knowledge and skills to make them run in the blockchain.
I must also say that @jonsnow1983 did these translations in a fantastic way, because I must say that he is one of the best who speaks English in Venezuela and who is in Hive, also Jon added valuable information to make clearer what this movement is here in Cumana, Sucre state.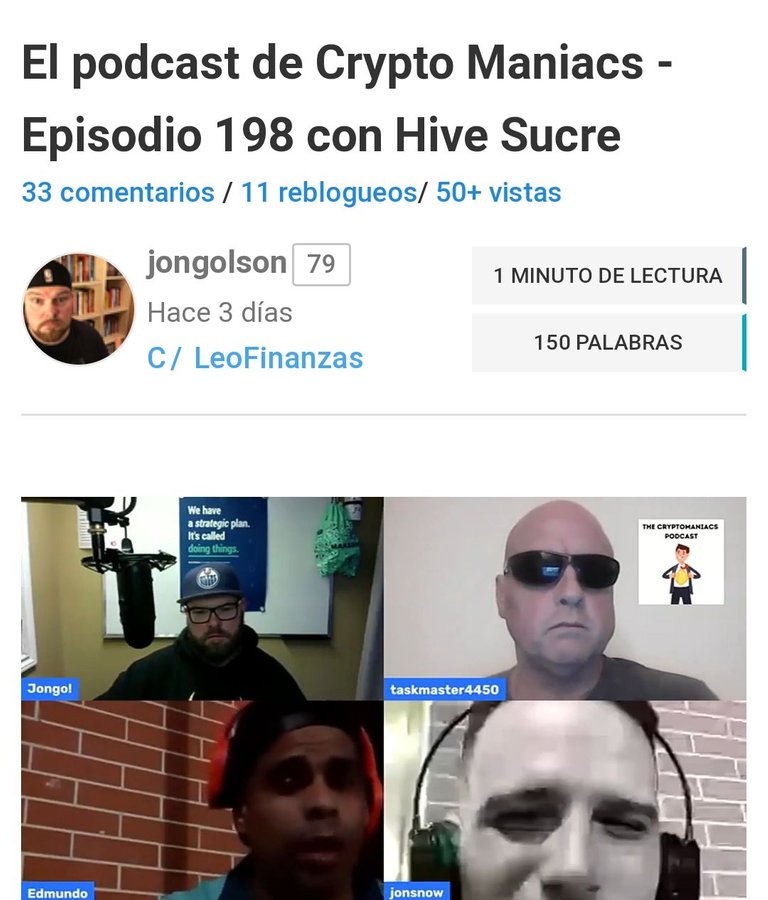 Debo dejar muy claro que Takmaster me dejó una recomendación muy buena, que dará un giro fantástico a todo lo que está pasando y para bien, por lo cual la entrevista fue súper enriquecedora desde cualquier punto de vista, llevando mis conocimientos a otro nivel recibiendo una educación cripto de alto nivel lo cual era lo que realmente deseaba desde hace mucho tiempo, pues solo así de esta manera puedo seguir creciendo y llevar este crecimiento a la comunidad Hivesucre generando de esta manera un crecimiento grupal ante todo.
Al final de la entrevista logramos mostrar muchas cosas y potencialidades que tenemos acá desde lado del mundo, desde acá seguimos luchando por la libertad financiera y una economía estable dónde todos y cada uno de nosotros seamos parte de la misma, eso sí con mucho trabajo y esfuerzo. Solo para finalizar debo decir gracias Hive, gracias @eddiespino, gracias @jonsnow1983, gracias chicos de criptomaniacos, este éxito es gracias a todos y cada uno de ustedes por allí se vienen buenas noticias que en su momento las verán y se que les va a encantar muchos abrazos para todos.
Si desean ver el podscat acá les dejo el link del programa: Fuente.
I must make it very clear that Takmaster left me a very good recommendation, which will give a fantastic turn to everything that is happening and for good, so the interview was super enriching from any point of view, taking my knowledge to another level by receiving a high level crypto education which was what I really wanted for a long time, because only in this way I can continue to grow and bring this growth to the Hivesucre community thus generating a group growth above all.
At the end of the interview we managed to show many things and potentialities that we have here from all over the world, from here we continue to fight for financial freedom and a stable economy where each and every one of us are part of it, that yes with hard work and effort. Just to finish I must say thanks Hive, thanks @eddiespino, thanks @jonsnow1983, thanks guys from criptomaniacos, this success is thanks to each and every one of you, there are good news coming that in due time you will see them and I know you will love them, many hugs for everyone.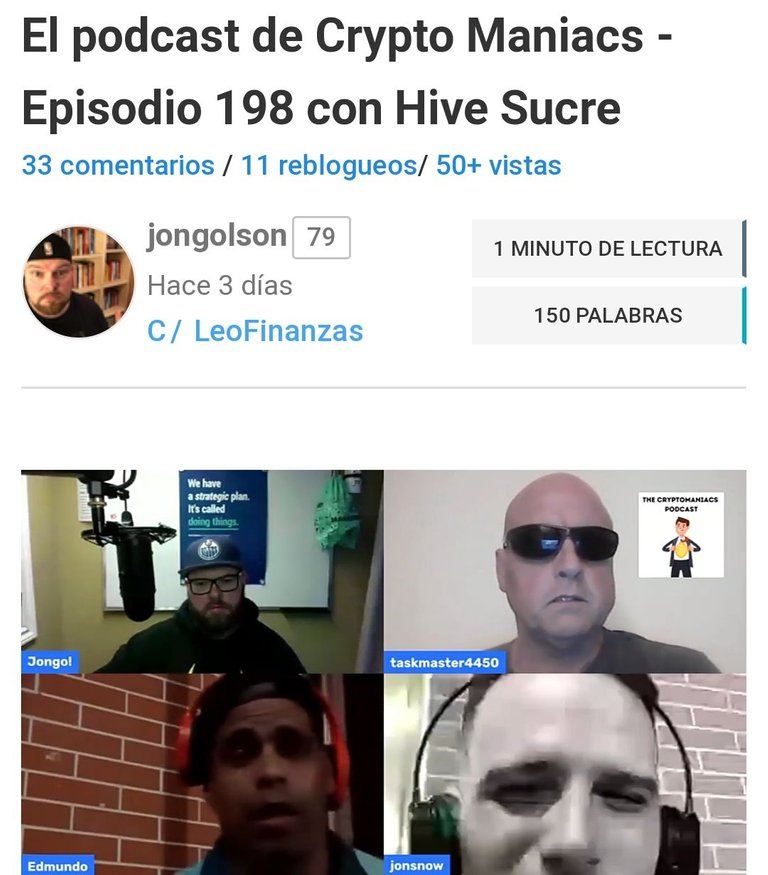 If you want to see the podscat here is the link to the program: Source.
Todo el contenido que se encuentra en esta publicación es ampliamente original del autor, cualquier duda y recopilación del mismo, deben hacer mención de mi persona.
El texto es original de: @edmundochauran.

Todos los Derechos Reservados / @edmundochauran.

Fotografías tomadas de mi telefono Tecno Pova y editadas en Canvas.
Fotografía tomada por mi persona.

Fotos usadas en mi post fueron usadas en mi redes sociales facebook e Instagram personal.
Programa usado para eliminar fondo de las fotos es Remove.

Capturas de pantalla tomadas desde Fuente.
All content found in this publication is largely original to the author, any questions and compilation of the same, should make mention of my person.
Photographs taken from my Tecno Pova phone and edited in Canvas.
Photograph taken by myself.
Photos used in my post were used in my social networks facebook and personal Instagram.
The program used to remove background from photos is Remove.
Screenshots taken from Source.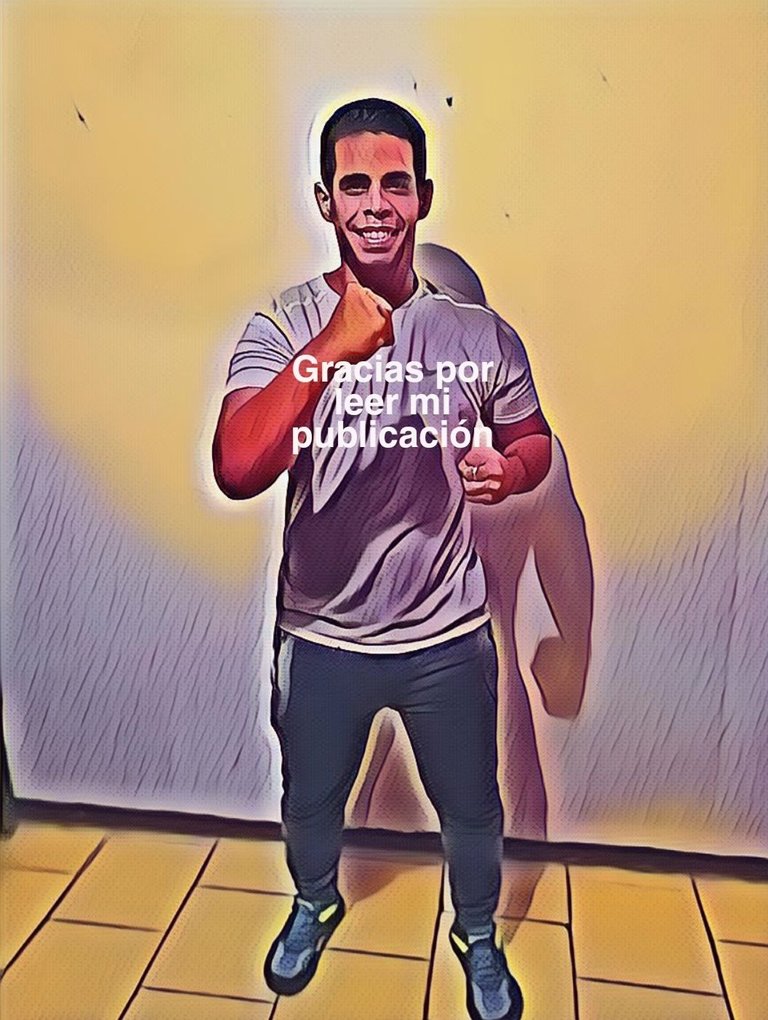 ---
---