[ESP-ENG] Pan de queso y romero fresco 🌿, 👉 al estilo de cocina creativa 👨‍🍳 / Cheese and fresh rosemary bread 🌿, 👉 creative cooking style 👨‍🍳
---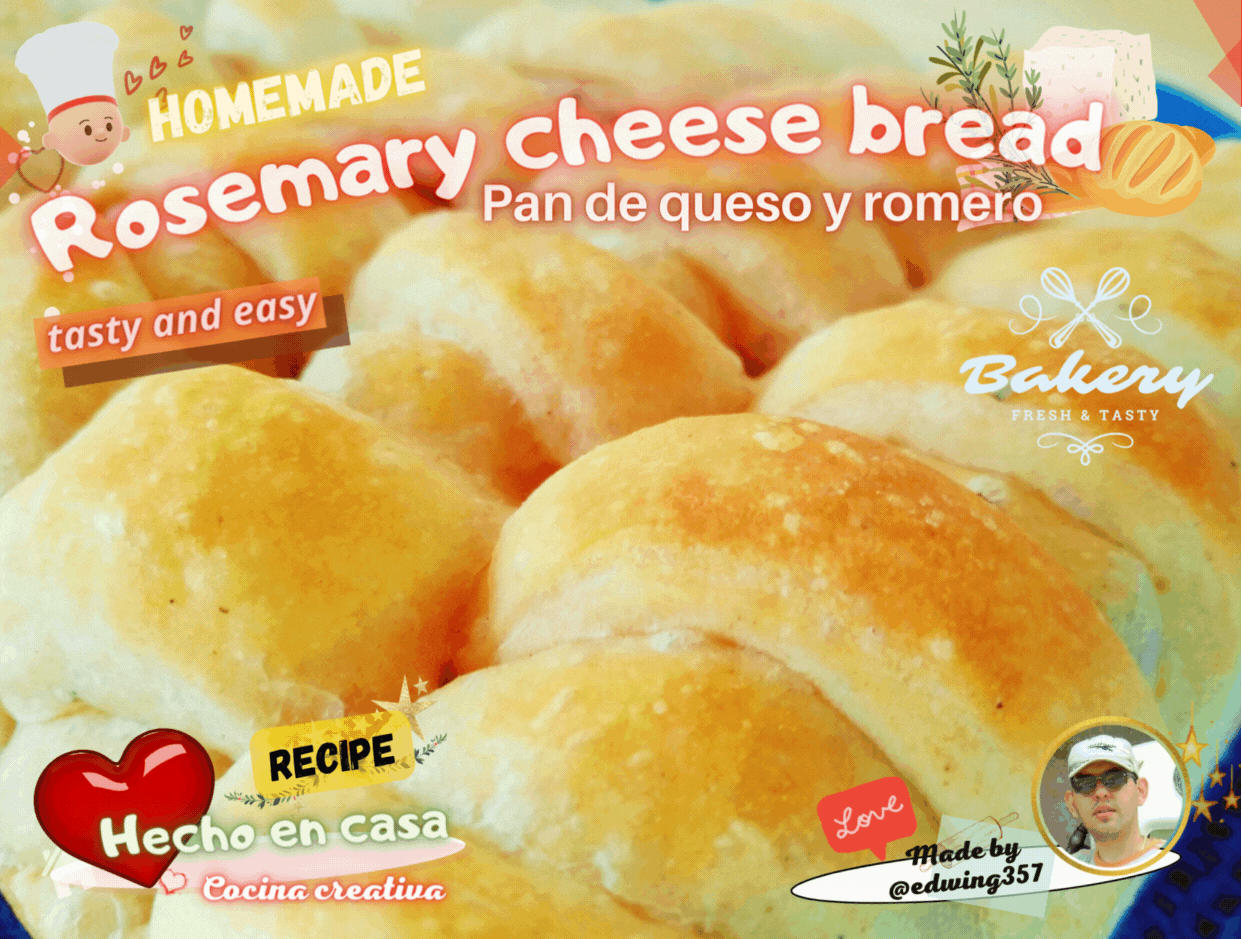 ---

---
Pan de queso fresco y romero
Fresh cheese bread with rosemary
---
Spanish 🇻🇪
---

---
Hola amigos foodies bienvenidos a la edición de hoy 😊
---
Les tengo unos panes buenísimos para el desayuno, sé que les gusta el pan recién hecho, como a mí 😁
---
Así que prestén atención, estos los vamos hacer de un día para otro, no se asusten jajaja
---
La idea es dejarlos leudar en la noche y hornearlos en la mañana, así comerán el pan recién hecho al levantarse 😉
---
Son el desayuno perfecto, el queso derretido y el olor del romero fresco se funden en la suavidad de este delicioso pan y...
---
Si amas el pan, estás en el lugar indicado 💞
---
¿Ya están listos? entonces pongamos manos a la obra 👨‍🍳
English 🇺🇸
---

---
Hello friends foodies welcome to today's edition 😊.
---
I have some great breakfast breads for you, I know you like freshly baked bread, as I do 😁
---
So pay attention, we're going to make these overnight, don't be scared hahaha
---
The idea is to let them leaven at night and bake them in the morning, so you will eat the bread freshly made when you wake up 😉
---
They are the perfect breakfast, the melted cheese and the smell of fresh rosemary melt into the softness of this delicious bread and....
---
If you love bread, you're in the right place 💞
---
Are you ready? then let's get to work 👨‍🍳
---

---
¿Qué necesitamos? - What do we need?
---
Masa:
350 gramos de harina de trigo
02 cucharadas de azúcar
04 gramos de levadura granulada
1/2 cucharadita de sal fina
02 cucharadas de aceite
01 pizca de pimienta negra molida
01 cucharadita de romero fresco
01 taza de agua a temperatura ambiente
Relleno:
100 gramos aprox de queso fresco
Dough:
350 grams of wheat flour
02 tablespoons of sugar
04 grams of granulated yeast
1/2 teaspoon fine salt
02 tablespoons of oil
01 pinch of ground black pepper
01 teaspoon fresh rosemary
01 cup of water at room temperature
Filling:
Approx. 100 grams of fresh cheese
---

---
¿Cómo lo hacemos? - How do we do it?
---
Fácil y rápido jajaja, solo ponemos todos los ingredientes secos en el recipiente de amasar, mezclamos y agregamos el líquido para comenzar a formar la masa
Easy and fast hahaha, just put all the dry ingredients in the mixing bowl, mix and add the liquid to start forming the dough.
---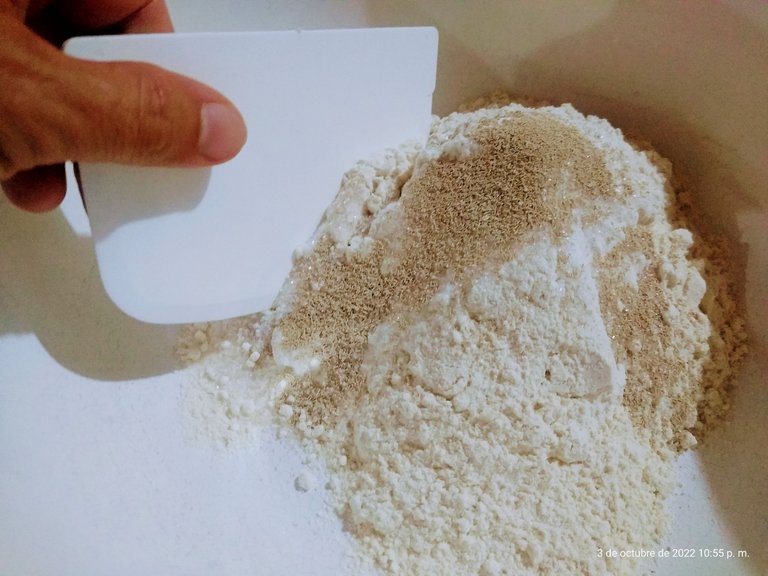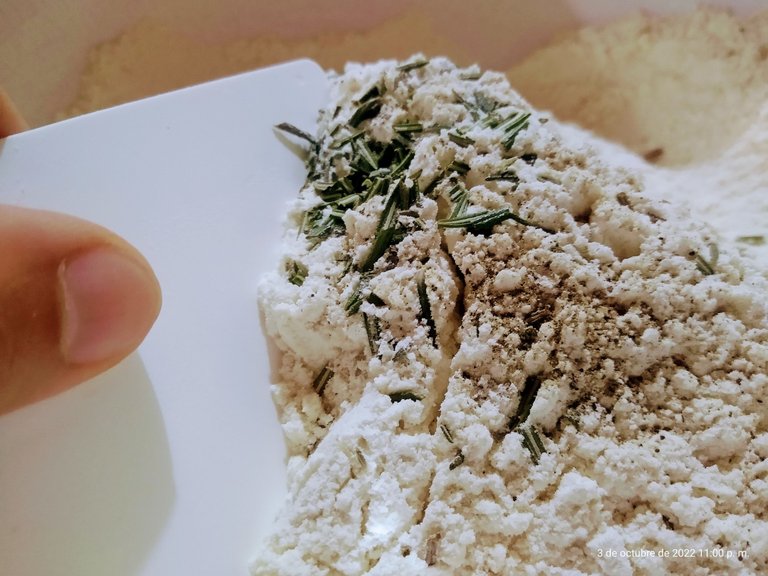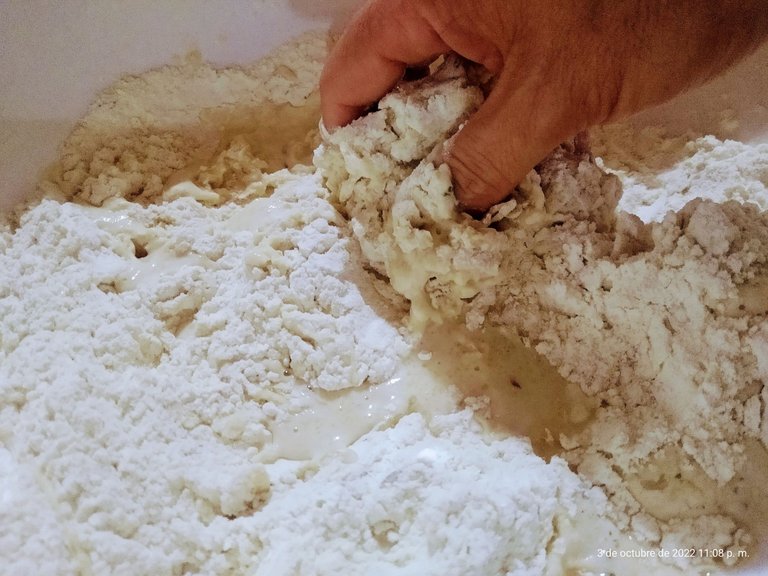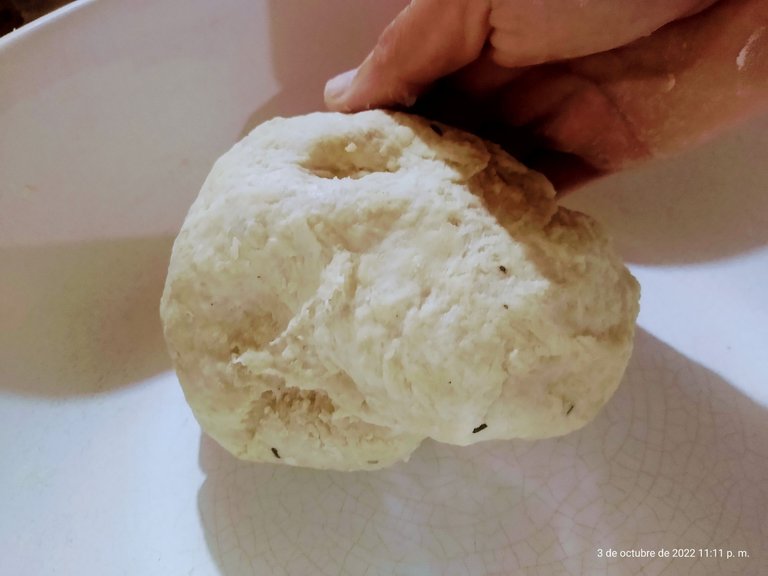 ---

---
Esta masa toma cuerpo muy rápido, solo la vamos a dejar reposar 12 a 15 minutos máximo para luego trabajarla, solo debes cubrirla este tiempo
This dough takes body very quickly, we will only let it rest for 12 to 15 minutes maximum and then work it, you only have to cover it during this time.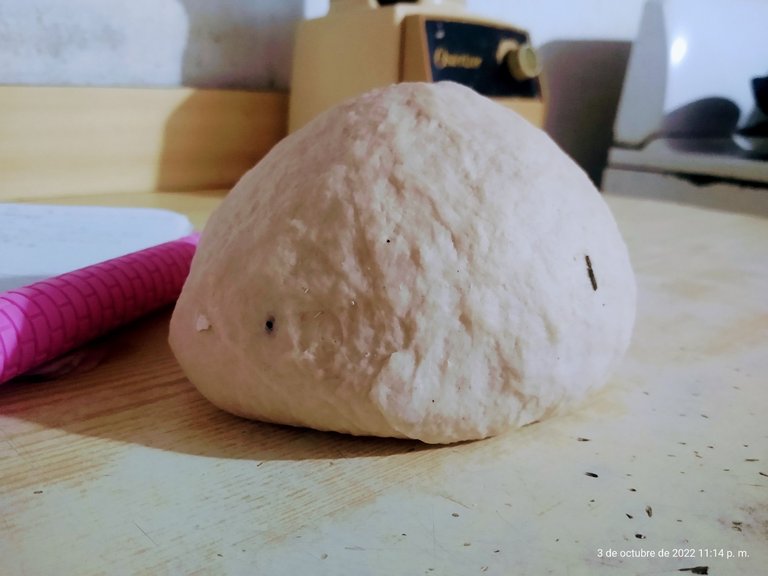 ---

---
Mientras reposa la masa los 12 minutos, vamos a rallar el queso blanco por el lado grueso del rallo y luego si dividimos la masa en 6 porciones para elaborar los panes
While the dough rests for 12 minutes, we are going to grate the white cheese on the thick side and then divide the dough into 6 portions to make the breads.
---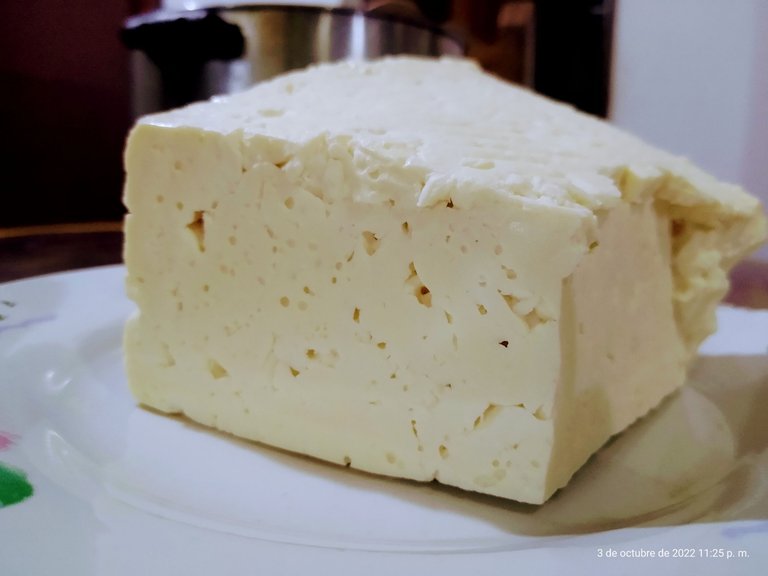 ---

---
Luego aplanamos cada porción de masa y con un cortador de pizza hacemos cortes sobre las tres cuartas partes de la misma, colocamos queso y enrollamos
Then we flatten each slice of dough and with a pizza cutter we make cuts on three quarters of the dough, place cheese and roll it up.
---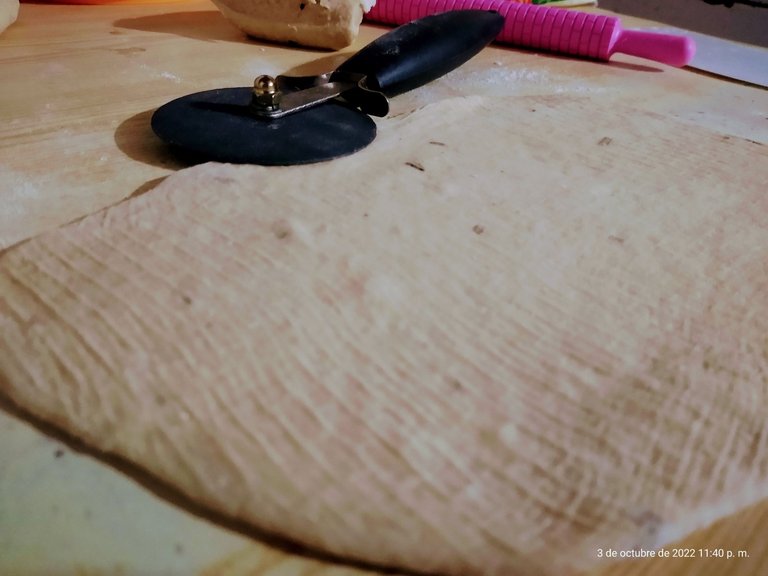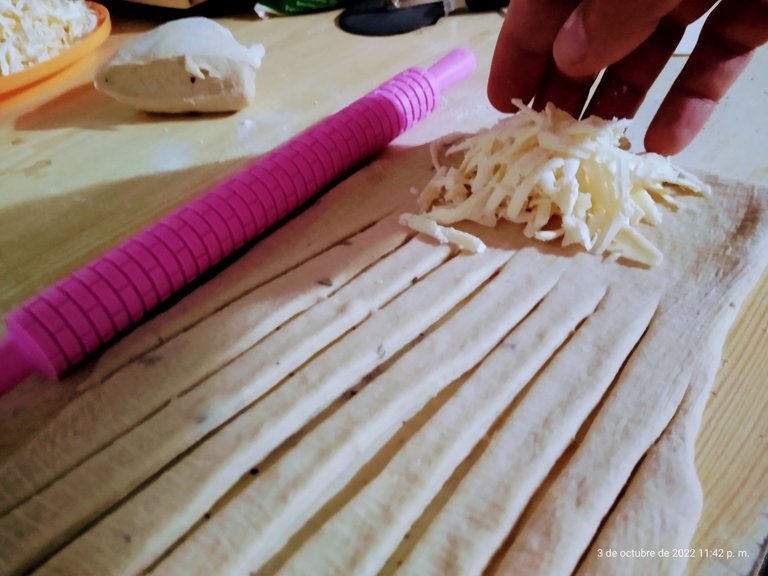 ---

---
Ahora colocamos todas las porciones en un molde alto, bien engrasado y las dejamos tapadas con una bolsa toda la noche y nos vamos a dormir 😴
Now we place all the portions in a high mold, well greased and leave them covered with a bag overnight and go to sleep 😴.
---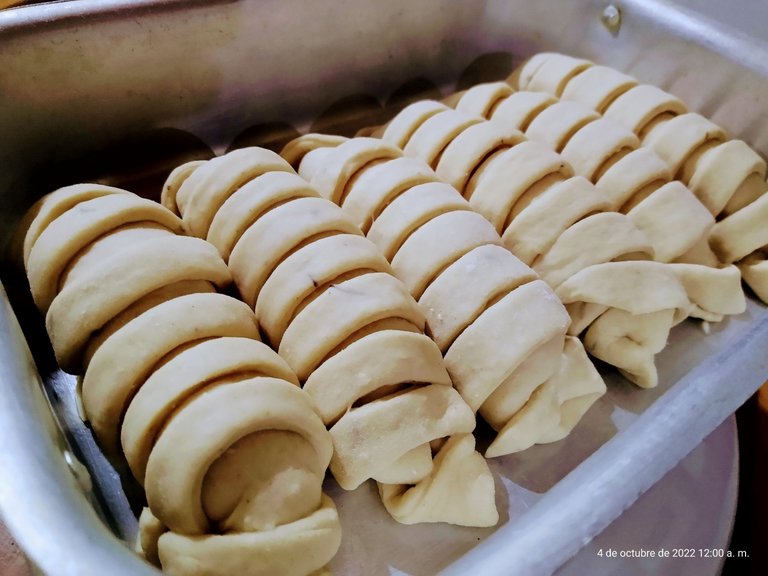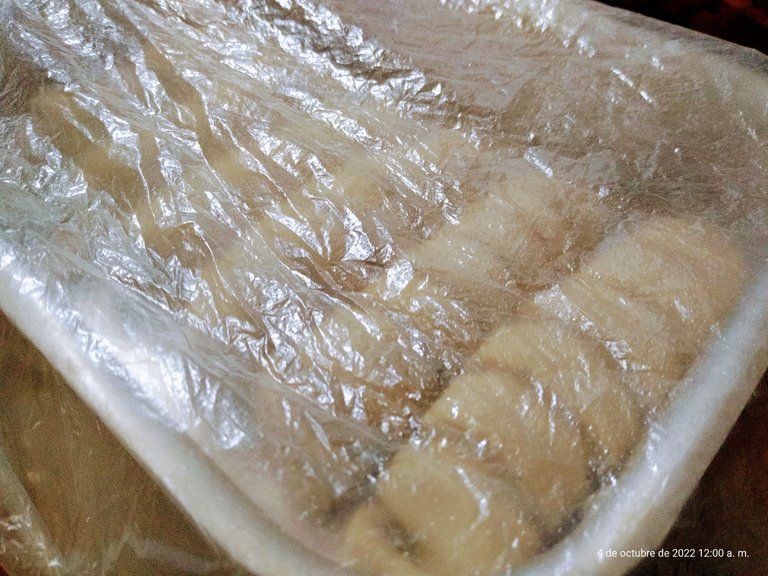 ---

---
Al día siguiente bien temprano, luego de 8 horas de reposo (no te quedes dormido 🤣), verás como su tamaño es el doble, los llevamos al horno por 17 a 20 minutos a 225 grados celsius
Early the next day, after 8 hours of resting (do not fall asleep 🤣), you will see how their size doubles, we put them in the oven for 17 to 20 minutes at 225 degrees Celsius.
---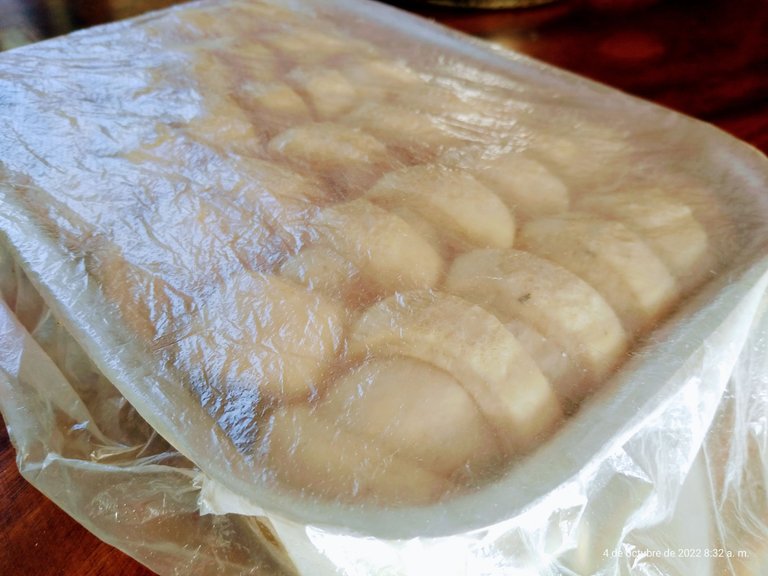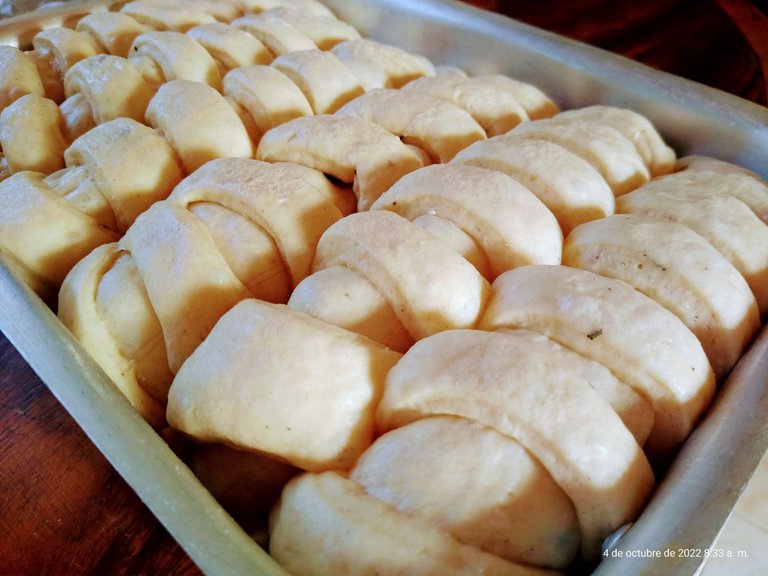 ---

---
¡Listos nuestros panes!
Our breads are ready!
---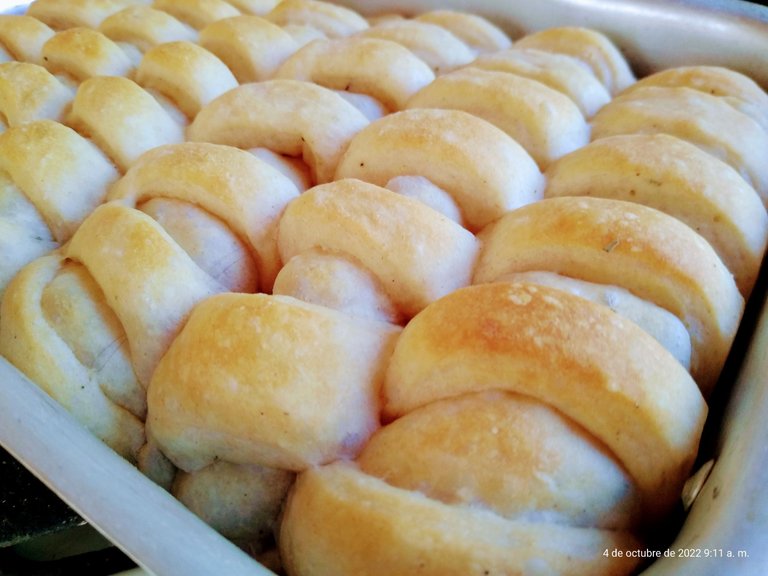 ---

---
Crujientes por fuera y suaves por dentro
Crispy on the outside and soft on the inside
---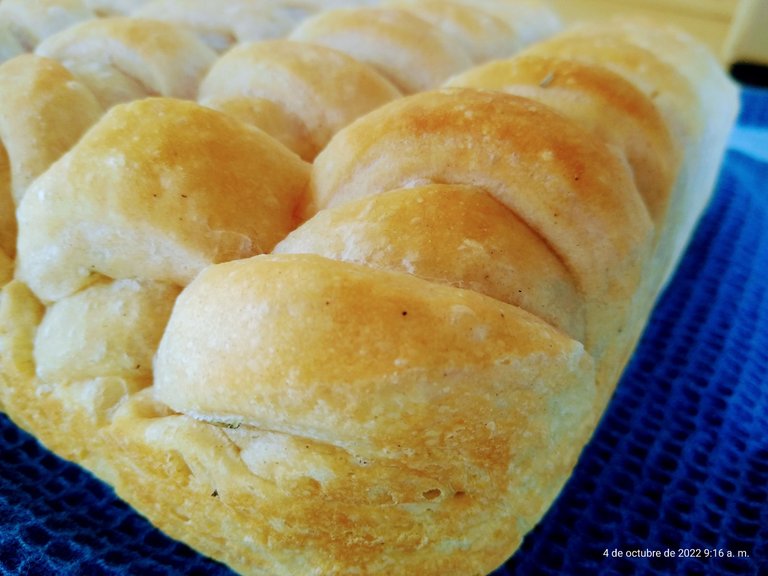 ---

---
Los puedes acompañar de un cafecito o de un vasito de leche bien fría para los más pequeños de la casa, yo los puedo comer de ambas maneras 😜
You can serve them with a cup of coffee or a glass of cold milk for the little ones in the house, I can eat them both ways 😜.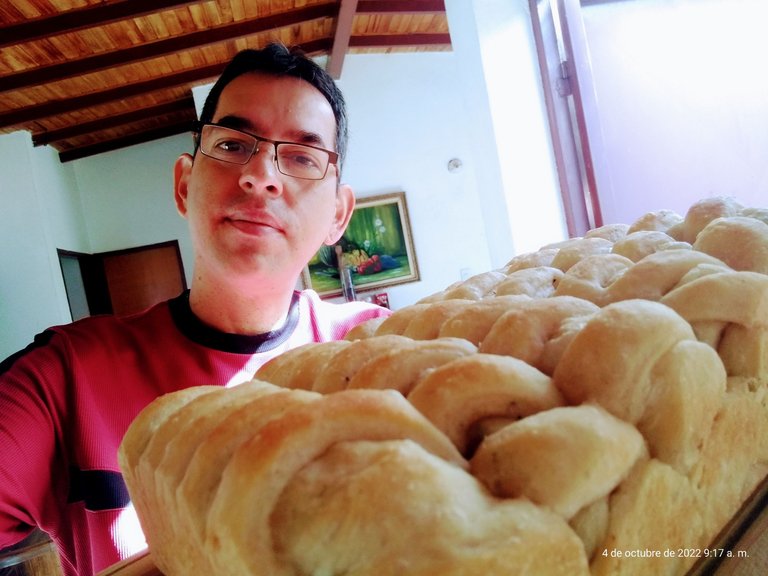 ---

---
¡Mira cómo tiene derretido el queso! 🤤
Look how the cheese has melted! 🤤
---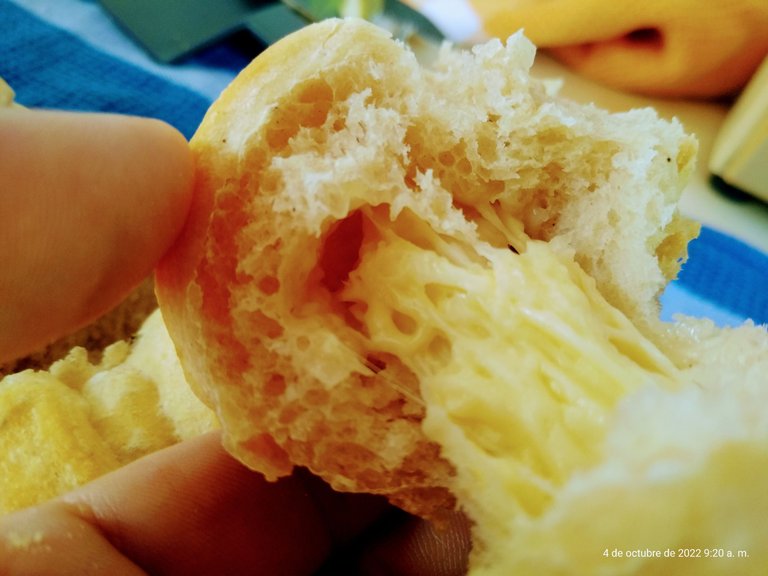 ---

---
Tu decides si los comes solo 😁
You decide if you eat them alone 😁
---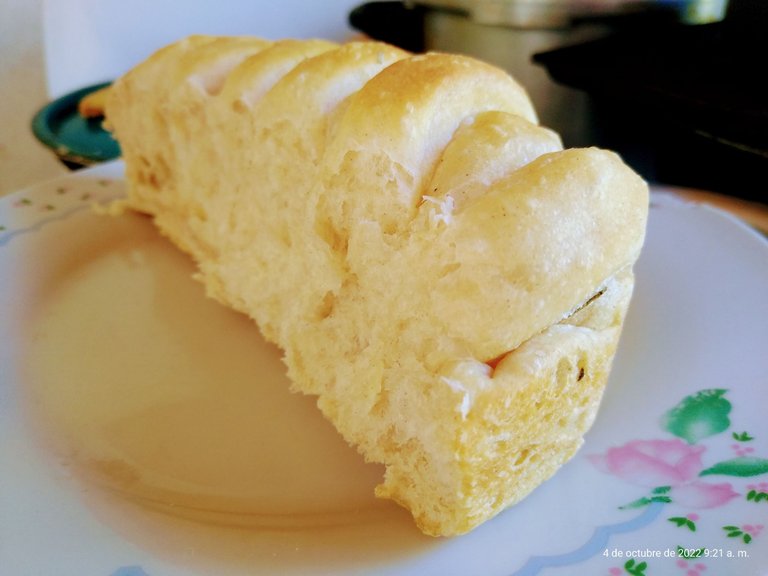 ---

---
El aroma te llevará a volar...
The scent will take you flying...
---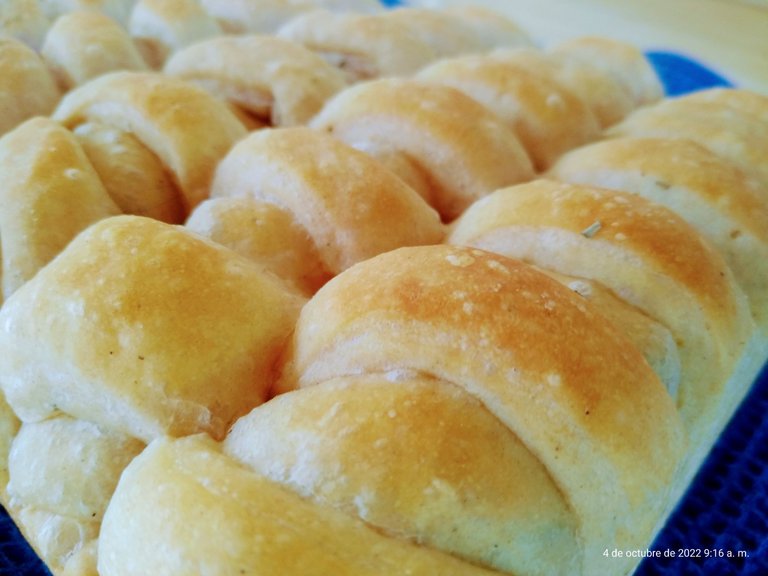 ---

---
Seguro ya sabes cuantos te vas comer 😋
You sure know how many you'll eat 😋
---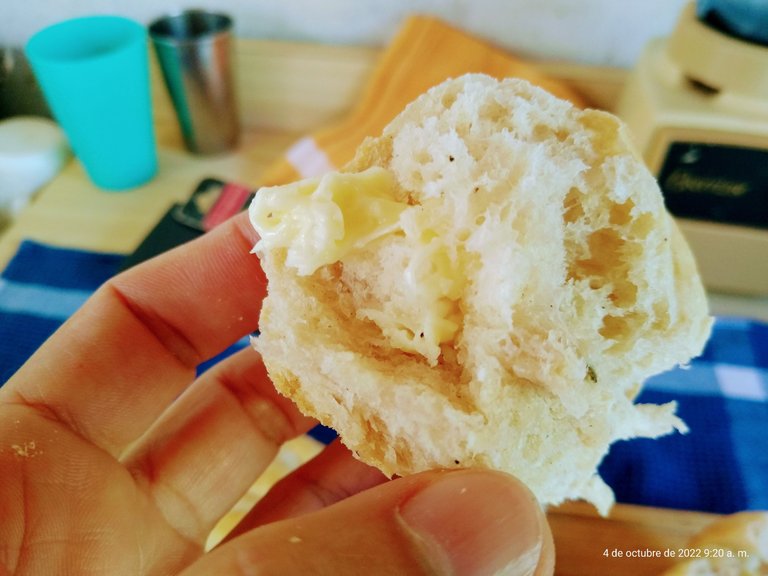 ---

---
Si te ha gustado la receta de hoy los invito a ser parte del mundo de cocina creativa, por el server del sabor en Discord 😉
If you liked today's recipe I invite you to be part of the world of creative cooking, by the server of taste in Discord 😉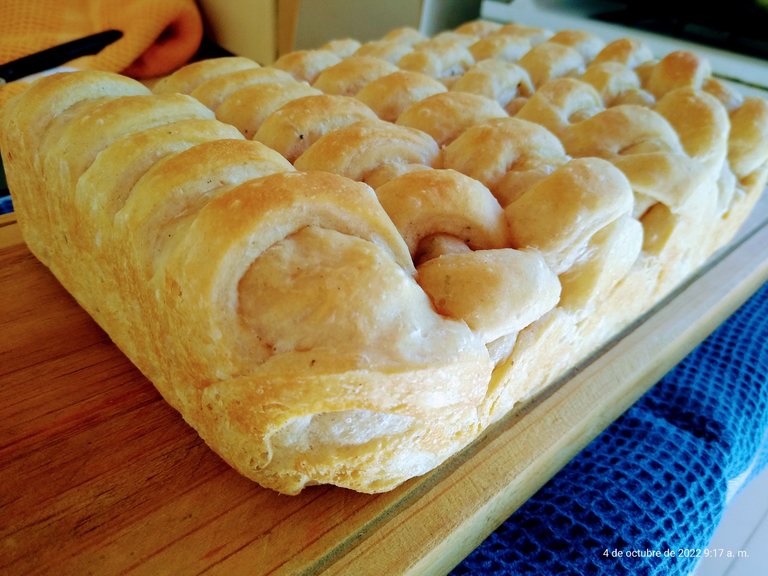 ---

---
Todas las imágenes y textos son de mi autoria. Los separadores y banner personal los realice con Canvas. Fotos : Cámara motoG7 power
Tradución realizada con https://www.deepl.com/es/translator
---
All images and texts are my own. The separators and personal banner were made with Canvas. Photos : motoG7 power camera
Translation made with https://www.deepl.com/es/translator
---

---

---
Muchas gracias por ser parte de los lectores de cocina creativa y sazón con amor, están todos invitados a dejar sus comentarios o sugerencias, siempre serán bien recibidos
Thank you very much for being part of the readers of cocina creativa y sazón con amor, you are all invited to leave your comments or suggestions, they will always be well received.
---

---
2022👨‍🍳
---
---