Guard your stake, you will be milking your rewards from it
To escape poverty you have to find your strike. Power is equated with life, and business is a game that is played for fantastic stakes. Therefore, you must be a master of the game if you want to win.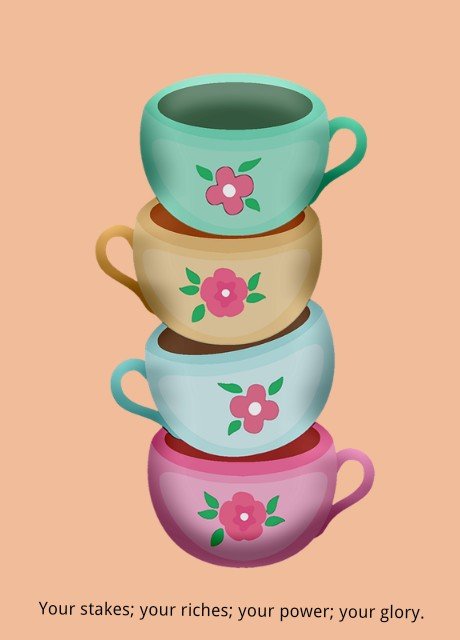 Stake with all amount of care
The rule of the game is to win, and that can only be achieved by beating everyone else. There is no greater joy in life than working very hard on something and getting rewarded for such efforts.
It is in these moments, that we often feel truly alive. Soon, we discover that every day will bring a new set of problems. As darkness paves way for dawn, a problem, a challenge, a puzzle is created to be solved. That means a new game is to be won.
You just have to be good at the game of life, using all of your imaginations. It may have nothing to do with money or achievements. But it could have a lot to do with power.
The power to be able to control lots of people around the world. It is a weapon that is beyond imagination.
Understand that the difference between poverty and riches is in the power that you wield. You need it to stay alive in the battle of life. You need to feed your source of power, and that means sacrifices have to be made.
Do not allow your power to be low on supply, because you will need it every single time. Learn to use your time effectively, just as power runs low, time runs out too.
At the same time, make a name for yourself in this space; your name should be your most prized possession because it is a key that opens all doors.
There are places where the coin of the realm is not money or influence, but a proper name.
As you progress guard your reputation with your life, because a lot depends on it. with your reputation, comes your ability to intimidate, and win.
Do not take actions that leave you vulnerable, instead, let your reputation be unassailable. Make and maintain a reputation of your own in order to be protected in the dangerous game of life.
Guard your stake with all diligence, it is proportional to the rewards you will receive. Also, learn how to use them judiciously
Stake...... My pob-wotw word of the week.
---
Posted via proofofbrain.io
---
---