Have you joined the NFTs trend yet? A trend not likely to fade soon
The last few months have seen non-fungible tokens (NFTs) come into the crypto space and dominate. Very much like the ICO publicity in 2017 and the DeFi boom in 2019, NFTs have become a significant feature of the crypto sector for 2021. We have seen some tremendous deals in the NFT space with a piece of art selling at $69.6 million. It's certainly not the most expensive painting but that amount is insane.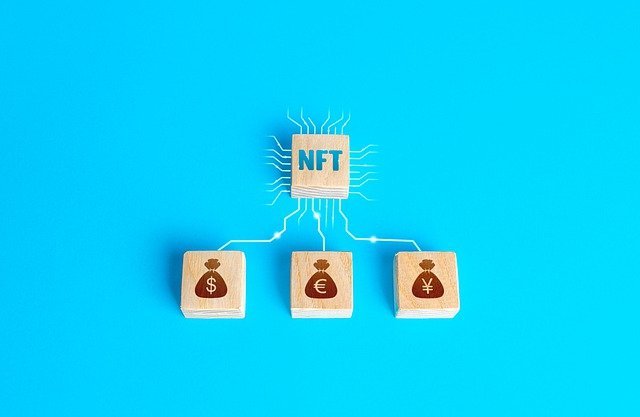 NFT-An Economic Boom
In case you're new to the blockchain and crypto space, you may have heard of NFTs and wonder what they are and why they are that expensive. Even tweets are minted as NFTs and sold for huge amounts of money. The CEO of Twitter, Jack Dorsey, minted his first tweet as an NFT and it was sold for $2.5 million.
That's how crazy the crypto space was a few months ago. Although the NFT space hushed up for the last few weeks, there is still interest in making, printing, and selling NFTs. So let's talk about NFTs, how they work, why they have so much value, and how you can make your own NFTs.
What are NFTs and How Do They Work?
So what are non-fungible tokens otherwise known as NFTs? Well, NFTs are digital assets that symbolize either genuine or immaterial objects. These objects can be anything ranging from digital artworks to actual artworks, to even tweets.
With NFTs, you can make a duplicate of the original work and tokenize them on the blockchain. At the point when you do this, your work gets a special ID that can not be shared with any other NFT.
NFTs are like tickets to a football game. Each ticket has specific data such as your name, the date of the football game, and the serial number or ID for that particular ticket. No two tickets can have a similar ID or name of an individual. Your artwork or NFT has a unique ID and is totally authentic.
Blockchain technology guarantees your work is genuine. No outsider can control that data. But what makes NFTs so valuable?
People have always been tempted to get things others can't. Back then, one reason why artworks got so much value is that rich people always tried to outbid others into getting a one-of-a-kind painting. If Mr. A outbids everyone into getting artwork for $90 million, the moment he decides to sell, the auction starts at $90 million and ends when there is a final bidder. Let's say Mr. B gets the final bid and gets the artwork at $200 million. That's the new price of that artwork. And that's how that artwork has gained a new value.
This idea works with NFTs as well. People are invested in purchasing NFTs because they believe their owned NFTs will increase in value as time passes by. And that's why people go out of their way to get rare NFTs such as Jack's first tweet. Enough of the small talk, let's discuss how you can create your own NFT.
How To Create Your Own NFT
Creating and selling NFT isn't hard in any way. Here are a couple of steps on how you can make and sell your own NFT.
The initial step is setting up a wallet. This wallet will hold your NFT and hold the funds you are going to use to pay for transaction fees. So where can you create a wallet? You can go to metamask.io and download the app or its Chrome extension. Remember to store your seed phrase somewhere safe. Once you're done setting up your wallet, you are one step closer to creating your NFT.
The next step is opening an account in an NFT marketplace. One of the most popular markets is OpenSea. Create an account with the platform and connect your MetaMask wallet to OpenSea.
Click on the create button, create a name for your collection, click on the add new button and upload the file you want to tokenize. You can add additional properties and information if you want to.
Whenever you're done, you can sell your NFT in OpenSea. You will need to pay for transaction fees. Once you are done, you have officially given OpenSea the right to sell your NFT.
Conclusion
Although the NFT sector has been quiet for some time, there is still value in creating and selling NFTs. Numerous organizations including comics giants, DC Comics, are creating NFTs of their popular comic characters. Even top musicians are now selling their albums and songs as NFTs. If you are a content creator or an artist, there is no better time to create your own NFT than now. You can follow the steps provided in this article and become part of a trend that won't fade away.
Posted Using LeoFinance Beta
---
---