The art of creating great contents and Tips to successfully promote your website or product online.
There are two main reasons why websites fail to achieve success – poor design and no original content. The first is easy to fix through hiring professional web designers, but to succeed with your website, you must offer unique, quality content that keeps users coming back. In this article, we'll look at simple steps to follow when writing your content.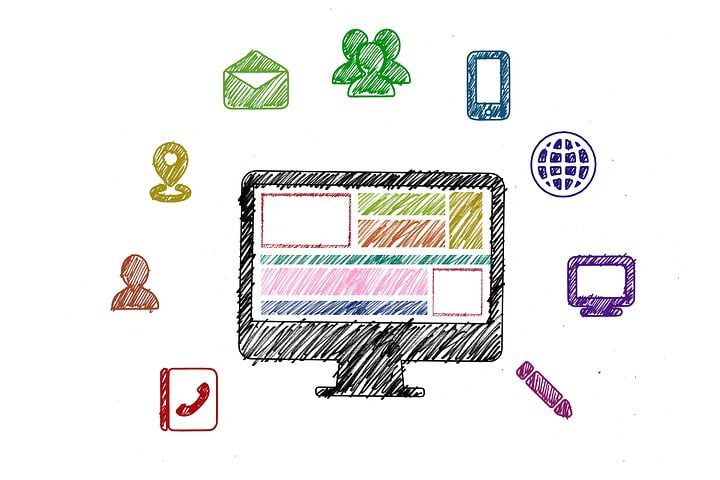 Source
Write for your target audience.
Don't write for Google. Write for people who want to read your content. They're the ones you need to please.
Use an informative headline.
Make your title intriguing and relevant to the topic. Try not to use generic words because everybody says that these days. Instead, think of something different.
Include links within your text.
Linking to external sites will give your readers a chance to learn more and further enhance their experience. If you've written your original content on a particular subject, link to it.
Be consistent.
Pick a specific style of writing and stick to it. If you change styles every few sentences, it will look amateurish. Keep a certain number of words per paragraph. Ideally, three paragraphs should equal one page of text.
Keep your content simple.
Anybody can read and understand a short piece of text; long-winded explanations are unnecessary. Give your readers a reason to trust you. Tell them exactly what they can expect from your site, whether it's a humorous anecdote, a useful tip, or a review of a book.
Choose your keywords carefully.
Keywords are what drive traffic to your website. Choose them wisely and use them properly.
Get social.
Build a following of loyal fans by interacting with them. Connect with others in your industry on Twitter and Facebook, join forums and participate in discussions.
Provide something fresh.
If you're writing about the same old topics as everybody else, your readers won't stay around very long. Be creative!
Tips to successfully promote your website or product online.
The most important thing you need is traffic, but where do you find it? There are two ways to get visitors – the first way is to pay for them and the second is to build a solid brand image that will bring you free traffic over time. For this method, it's recommended that you buy targeted traffic from one of the many reputable traffic providers out there. You can also try PPC advertising or search engine optimization (SEO).
No matter what you're selling, be sure to include an order form on every page of your site. Your customers want to know how much it costs at a glance.
If you have something interesting in common with other people, start building relationships by emailing those people about yourself and giving them the information they'll like. This will help you build credibility as well as potentially earn some new business opportunities.
Don't forget to mention your company's name often throughout your message. You should also create a signature file that goes at the end of all of your outgoing messages so everyone knows who you represent when they read your email.
A good resource for getting ideas on how to promote your website is the Yahoo! Answers section in each major category. It's a great place to learn tips and tricks that work and avoid things that don't.
You can send emails to anyone you want, but make sure you ask permission before sending anything to someone's address. People hate spam and will unsubscribe if you contact them too often.
Make sure you respond quickly to any questions or problems that might come up with your product. If you keep your customers happy, they'll tell their friends – and this could mean more sales for you down the road.
Conclusion
Follow these simple rules and you'll have a better chance of achieving success with your online venture. Remember, the key to a successful website isn't just designed, it's content.
Posted Using LeoFinance Beta
---
---