Blender + Life Update (again) & Hive Games
Hey Hey!
It's been a while hasn't it? (once again) so here comes another update ☺️
Right now am living at my parents house cuz my apartment is getting renovated, first i was only gonna stay here for two weeks but they found severe water damage the day they were supposed to start so that was to dry before they can start renovate so I'll be staying at my parents for around 6 weeks in total instead of two weeks which is fine for me anyway!
......
Also this Wednesday i went to look at a work place that i am now going to start working at (not a "real" job) really but more like a job for people who need something to do but aren't able to fully work... anyway I'll be there 3 days per week and at the studio one day per week which feels nice to start with since that gives me more freedom to figure out what i want to do with my life while still having something to do meanwhile.
Blender Update
Now when i am living at home for a while i have been starting to mess around more and more in Blender and been learning a little each time, will take a long time to become good at it but hey progress is progress.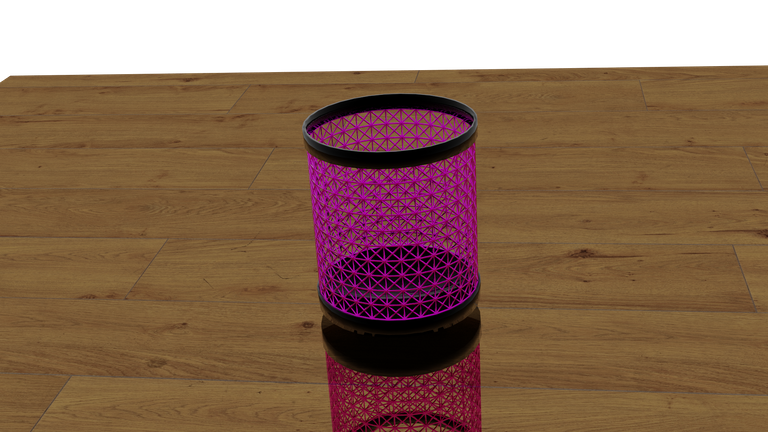 Made this trash bin last week just for fun and to learn about certain things in the program, not the best but it was nice to figure out how to do certain stuff on my own without having to watch a tutorial on Youtube! Also sorry for not having any progress images since i forgot to take some (promise i will do that next time :D!)
......
So yeah that's mostly what I've been up to... i also bought a pair of headphones, a HyperX Quadcast microphone and a PC controller last month so i had to take out a lot of my crypto holdings to pay for it but i am rebuilding all my holdings currently.
Hive Games
I have also started to "play" #dcity more recently and today i made a new city to experiment around with. Thanks @ecoinstant for selling me a starter city at the end of the last year! It's really fun to figure out how to build a "optimal" city ☺️
Also been following the @cryptocompany project and bought some SQM so it'll be interesting to see where that goes but personally i am positive about the project!
Thanks for reading!
---
---