SplinterTalk Curation Report for 2022-07-15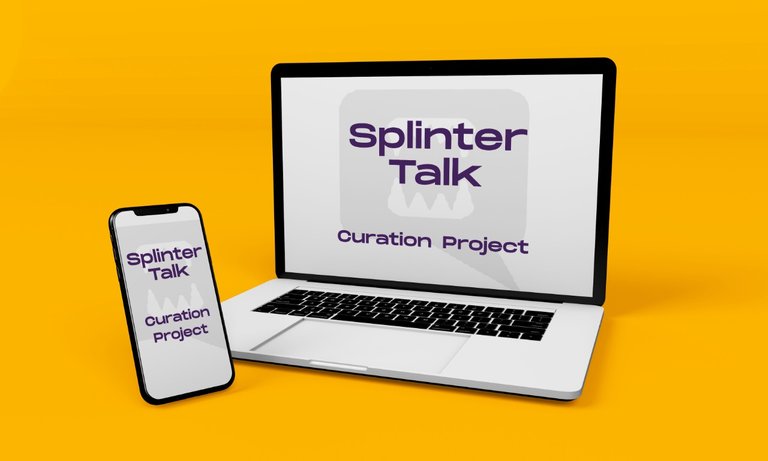 Hello and welcome to this edition of SplinterTalk curation report. This is a small effort to bring to you the best posts from the splinterlands gaming community and also simultaneously awarding the content creator with a 100% upvote. This project is run by @eforucom and @somu04
Here is a list of all the posts which I have curated. I hope you will also find them helpful.
Author: @felipejoys
Title: Bronze TOP BATTLES studies #21 + Delegation + Giveaway Watching great playersIf you want to make the most out of your Splinterlands collection, you have to play it yourself and win! That's what's going to make the most bang for your buck. But if you want ...
Author: @lordtimoty
Title: Checking out QID YUFF and his PIERCE (Spoiler: he's not that good). Thanks for joining me today for another SPLINTERCHAT. Today, I was given the FIRE SPLINTER as my FOCUS - and for me, that usually means renting a YODIN and off I go. Today, I wanted to explore somethi...
Author: @hawks21
Title: FIRST LOOK: Modern Vs. Wild Format | SPLINTERLANDS ▶️ Watch on 3SpeakJust a quick video to take a look at the new modern vs. wild formats in Splinterlands together! Very excited for this change!I hope you enjoy!Join the Channel!Sign-up for Splinterlan...
Author: @hawks21
Title: The Next Legendary Summoner Will Be MAGIC?!? | SPLINTERLANDS ▶️ Watch on 3SpeakHad some fun with this video speculating what the next chaos legion legendary summoner would be in Splinterlands. I think it's likely we'll see a magic summoner at some point based o...
Author: @mario02
Title: [ENG/ESP] Splinterlands Art Contest Week 197- Nightmare Greetings users of the #Blockchain community of #Splinterlands. Finally after so long I have decided to return to the weekly art contests so this time I want to share with all of you my entry for this week's...
Author: @mvl2304
Title: One of my favorite cards in the whole game: Flying Squid. ![untitled.gif](Cuando recien salio la edicion y aun existia el viejo sistema de recompensas lo que mas utilizaba era Agua, y aunque iba mas hacia la magia, poco a poco fui descubriendo el potencial r...
Author: @javivisan
Title: SHARE YOUR BATTLE Weekly Challenge! FLYING SQUID (EN-ES) Although Flying Squid are not truly capable of flight, their moniker comes from their ability to launch themselves from the water and glide above the surface for long distances before resubmerging...
Author: @queenstarr
Title: ⚔️SHARE YOUR BATTLE CHALLENGE⚔️ : 🌊FLYING SQUID🌊 A warm welcome to another splinter-week battle challenge with the theme card 🌊FLYING SQUID🌊 of the Water Element. 🌊FLYING SQUID🌊 is a really interesting card with amazing abilities and I'll show...
Author: @synist3r
Title: Splinterlands: Working Magic with Archmage We discuss testing of the Archmage automated hand selection service to help determine what kind of results it can wring out of a Diamond-level deck.Reference Links:Check out my YouTube Channel for mor...
Author: @zallin
Title: Zallin News - 01 - Modern & Wild and Future Changes This will be my new project, I will post every week the coolest things I find about splinterlands, like news, websites, market, battles and many more.📰 Official News 📰A lot of news for this week, such...
 
 
---
---