SplinterTalk Curation Report for 2022-08-12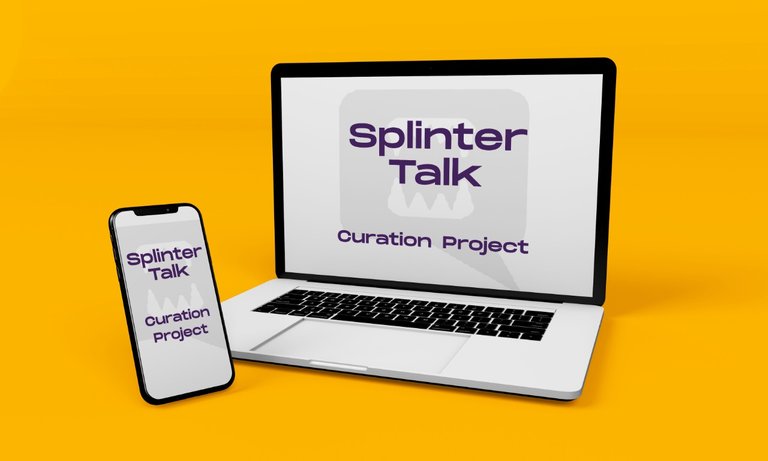 Hello and welcome to this edition of SplinterTalk curation report. This is a small effort to bring to you the best posts from the splinterlands gaming community and also simultaneously awarding the content creator with a 100% upvote. This project is run by @eforucom and @somu04
Here is a list of all the posts which I have curated. I hope you will also find them helpful.
Author: @mango-juice
Title: Playing Buff Focus ruleset - which monsters I chose ? What's up my fellow splinterlands players!I hope all of you are enjoying the awesome game daily and also battling with your best and collecting those lucrative focus and season chests daily. Thou it f...
Author: @javivisan
Title: SHARE YOUR BATTLE Weekly Challenge! DRAGONS (EN-ES) The Twilight Basilisk is one of the fiercest predators that lives in the sands surrounding the Draykh-Nahka city of Centrum. They are considered repti...
Author: @rowell
Title: Nerissa Tridawn 3D // Splinterlands Art Contest Week 201! // new minted art at NFTshowroom (ES/EN) Hi hiver! Good morning, afternoon or evening 👋😃I tell you that making this person has been a challenge, the shape of the face was difficult for me, since in the original it is a bit square and taking ...
Author: @eliaschess333
Title: Splinterlands y la BEP20: hablemos del puente de Monster Market, y como llevar SPS a Huobi Global ▶️ Watch on 3SpeakY en esta entrega mi gente reflexionaremos sobre otro puente que permite la interacción de nuestros tokens de SPLINTERLANDS con la Binance Smart Chain, la cual denotaremos con las ...
Author: @mvl2304
Title: [ESP-ENG] Versatility in its purest state. Vuelve el Battle con Dragones, si eres un lector habitual de mis posts sabras lo mucho que disfruto estos challenges porque me gusta muchisimo utilizar el Splinter Dragon, esta tempora...
Author: @bteim
Title: # My Eighteenth Season - Splinter Stats Ranked Rewards Season 4 Report Card @bteimIt's hard to believe that I have been playing Splinterlands for 9 whole months now - I'm quickly approaching season 20! This season I ended up taking it relatively easy because I was on vacatio...
Author: @mvl2304
Title: Buy cards or buy packs? what's the difference? Esta es una duda que durante mucho tiempo me pregunte y que se que muchos jugadores tambien se lo preguntan, sobre todo los que no vamos con una cartera tan amplia para adquirir activos, pensar en tu ...
Author: @queenstarr
Title: ⚔️SHARE YOUR BATTLE WEEKLY CHALLENGE⚔️ : 🐉ONE DRAGON IS ENOUGH🐉 😊Hey There!A warm welcome to another splinter-week with the theme card 🐉DRAGONS🐉. This week we are allowed to chose from "ANY Rarity, Edition, Attack and Ability" of the Dragon Unit and combine with a...
Author: @spongebob27
Title: SPLINTERLANDS ART CONTEST: Goblin Firemage EHello @splinterlands community how's your day everyone? For this week's competition I wanted to highlight a magic monster from fire element. A significant monster when summoned by Yodin...
Author: @achim03
Title: Double your Money with Splinterlands Liquidity Pools ▶️ Watch on 3SpeakA couple of days ago in the Discord server of CTP, @jongolson wrote the following:someone needs to do a big 'math' post on the power of compounding with these poos... hey @achim03 lo...
 
 
---
---