WOW Lo logré: Meta Superada "2000 Vibes Power" - Goal Surpassed "2000 Vibes Power"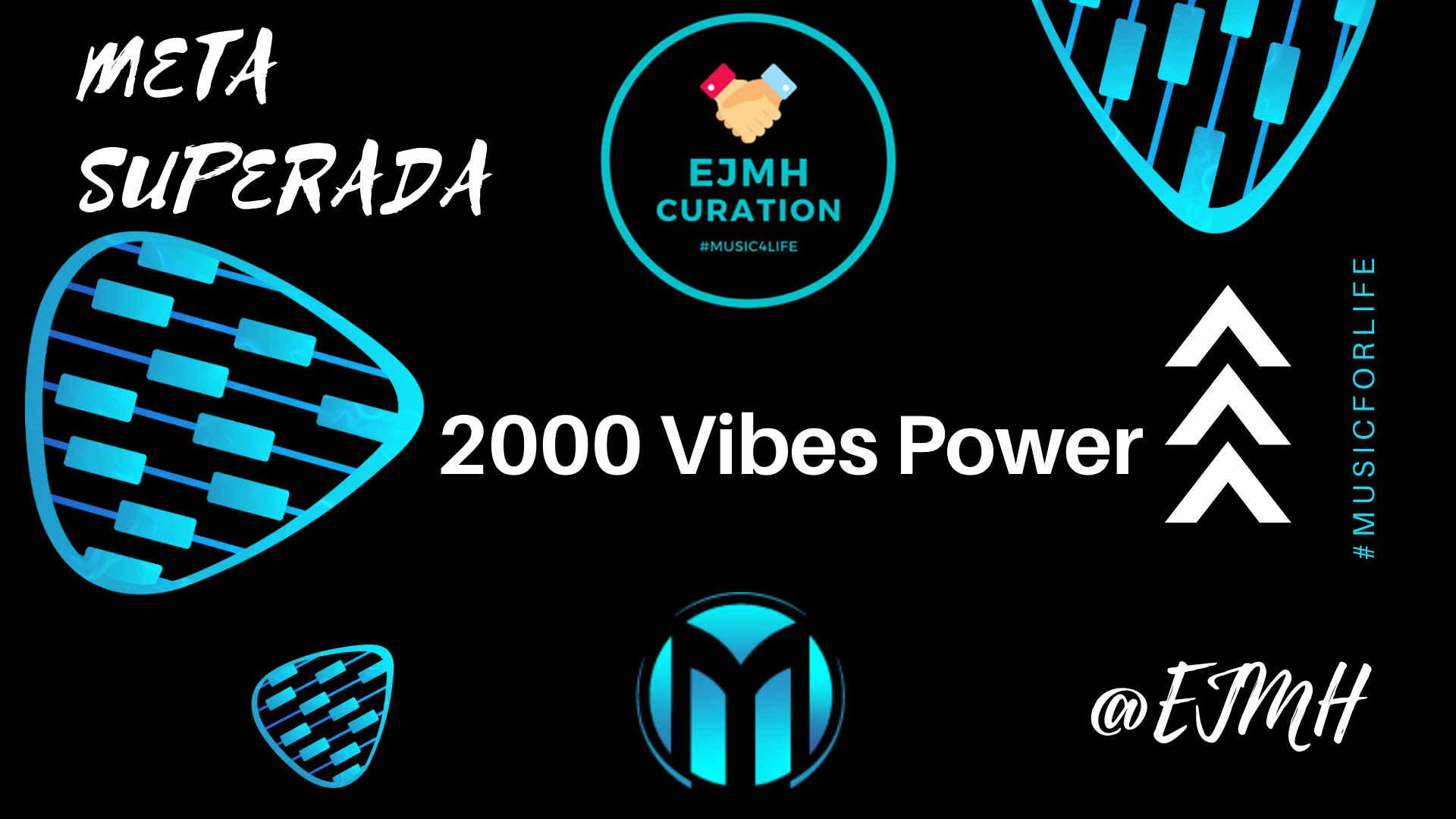 Hola amigos, no se imaginan lo feliz que estoy de poder compartirles esta gran meta para mi, cuando musicforlife inició y se realizó el airdrop, vi como muchas personas recibieron mas de 2000 token vives desde el aire y en mi mente se cruzó ese numero. Un numero redondo que en ese momento veía muy lejos de mi alcance pero ahora en este momento veo como con esfuerzo y dedicación las metas quedan pequeñas.
2000 token vibes representan actualmente poco mas de 200$ pero para mi valen mucho mas. Sobretodo con todas las cosas nuevas que se están preparando y considerando que esta tribu es apenas un bebe con solo poco mas de 2 meses de funcionamiento por lo que siento que esta meta es un gran paso para mi actualmente y hacia el futuro.
En este momento son 2000 vibes pero seguiré creciendo poco a poco para ser cada día mejor.
Hi friends, you can't imagine how happy I am to be able to share with you this great goal for me, when musicforlife started and the airdrop took place, I saw how many people received more than 2000 vives tokens from the air and in my mind that number crossed my mind. A round number that at that time I saw very far from my reach but now at this moment I see how with effort and dedication the goals remain small.
2000 token vibes currently represent a little more than 200$ but for me they are worth much more. Especially with all the new things that are being prepared and considering that this tribe is just a baby with only a little more than 2 months of operation so I feel that this goal is a big step for me now and into the future.

At this moment there are 2000 vibes but I will continue to grow little by little to be better every day.
---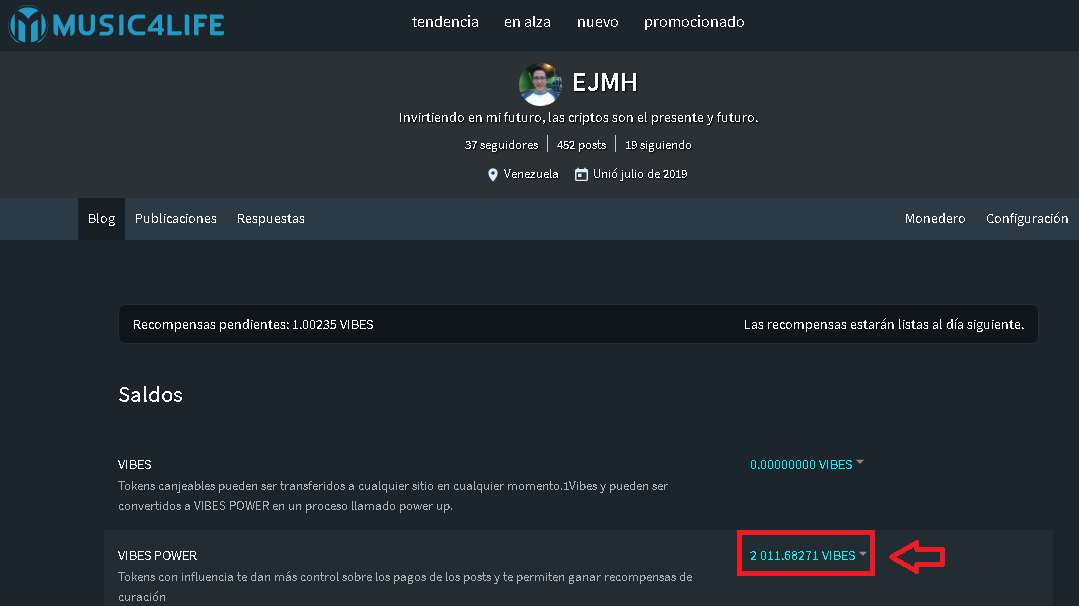 En mi tiempo en Hive nunca había podido alcanzar esta cantidad de tokens en las tribus en las que me he involucrado pero en musicforlife es muy diferente. es por esto que agradezco al equipo de academia libertad el darme la oportunidad de ser curador y a todos los que ,e han apoyado en este proceso.
He prestado mi ayuda a muchas de las nuevas personas que se unen a la comunidad y siempre he procurado mejor y poder aprender de todos ustedes.
Sepan que en mi tienen un compañero que quiere verlos triunfar en todo este mundo y para mi musicforlife es una excelente manera de iniciar o hacer crecer su capital.
In my time in Hive I have never been able to reach this amount of tokens in the tribes I have been involved in but in musicforlife is very different. this is why I thank the freedom academy team for giving me the opportunity to be a curator and all those who have supported me in this process.
I have lent my help to many of the new people that join the community and I have always tried to improve and learn from all of you.
Know that in me you have a partner who wants to see you succeed in this whole world and for me musicforlife is an excellent way to start or grow your capital.
---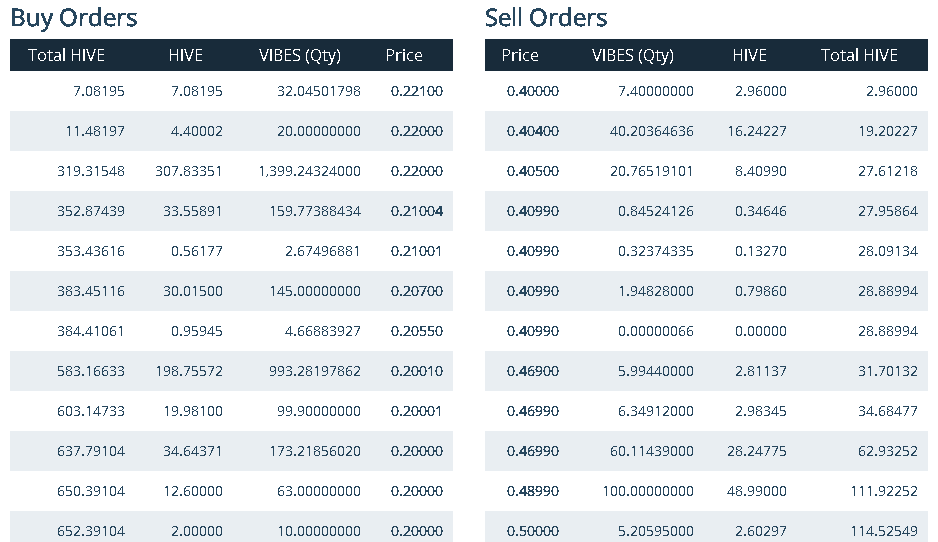 @gubbatv me preguntó un día si todos estos vibes los he generado o he realizado compras, (disculpa por no responderte antes amiga), lo cierto es que al inicio hice varias compras aprovechando los bajos precios a los cuales estaban listados pero desde hace un tiempo para acá todo ha sido generado por publicaciones y curación. Se puede decir que un 30% del total ha sido comprado.
Pero siempre ha sido enfocado en hacer que mi poder crezca y así poder compartir mis votos con todos ustedes y poder apoyarlos en su crecimiento.
@gubbatv asked me one day if all these vibes I have generated or I have made purchases, (sorry for not answering you before friend), the truth is that at the beginning I made several purchases taking advantage of the low prices at which they were listed but for some time now everything has been generated by publications and curation. You can say that 30% of the total has been purchased.
But it has always been focused on making my power grow so I can share my votes with all of you and support you in your growth.
---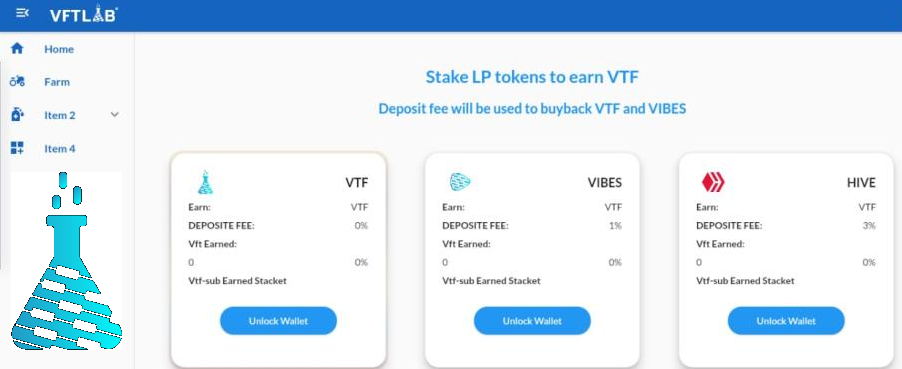 VFTLAB es uno de los nuevos proyectos que están por salir para darle utilidad a los vibes y estoy seguro que esto hará que su precio se eleve, por lo que recomiendo a todos los que quieran obtener vibes a un precio bajo aprovechen este momento porque creo que son niveles que no volverán.
También esto es algo que me ha estado dando vueltas en mi cabeza y llegué a la conclusión de que ahora en adelante mi crecimiento será un poco mas lento porque la mitad de los vibes que produzca los mantendré en liquido para cuando se realice el lanzamiento de este nuevo proyecto que seguramente será otro éxito total. Por lo que estoy muy emocionado de formar parte de todo este equipo y poder tener la posibilidad de crecer cada día.
Si quieren tener mas información sobre este proyecto pueden leer la Publicacion Oficial.
Tambien pueden unirse al Discord Oficial y Discord Academia Libertad Para resolver sus dudas.
Musicforlife y Vibes a la Luna.
VFTLAB is one of the new projects that are about to come out to give utility to the vibes and I am sure that this will make its price rise, so I recommend to all those who want to get vibes at a low price to take advantage of this moment because I think they are levels that will not return.
Also this is something that has been going around in my head and I came to the conclusion that from now on my growth will be a little slower because half of the vibes I produce I will keep in liquid for when the launch of this new project takes place which will surely be another total success. So I am very excited to be part of this team and to be able to have the possibility to grow every day.
If you want more information about this project you can read the Official Publication.
---
Solo quería compartirles otra meta superada de los 2000 VP, las ofertas actuales del mercado y todas las cosas nuevas que están por venir.
I just wanted to share with you another 2000 VP goal surpassed, the current market offerings and all the new things that are coming soon.
Traducción realizada en DELP.

Imágenes realizadas en CANVA

---
Posted via MusicForLife.io
---
---