Achieving My RisingStar Goal
Achieving goal is really not my strongest point, somehow I always find a way to mess that up. Not to mention my rising star short (turn long) goal.
When I look back again to my surprise, it took me three months to be able to finish the goal of buying 12 @risingstargame packs with 100.000 starbits. I believe some other player can achieve that goal much faster.
So today finally after finishing 576 missions with level 38 I finally manage to get that 100.000 starbits to buy the packs.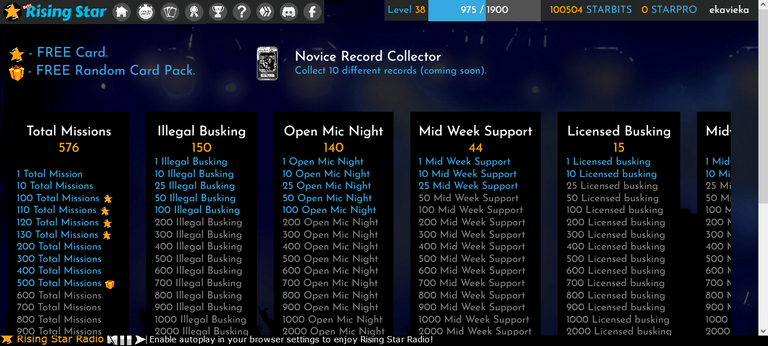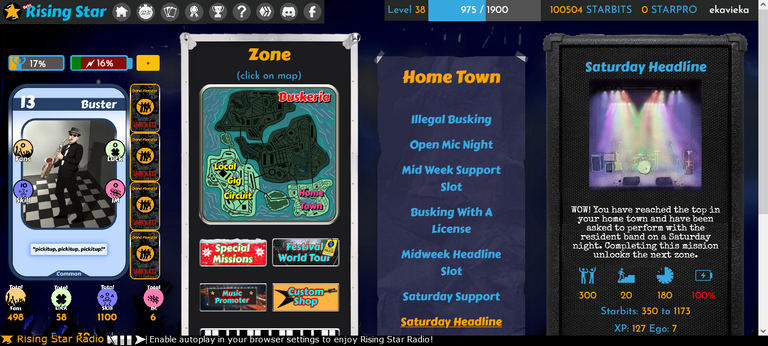 Then after withdrawing the starbits to my hive-engine, I was able to buy the packs i wanted. I thought I will get a free "Brahms" cards with the bundle, but I was wrong.
It was for the 40 Hive packs bundle, its already turn down my expectations. LOL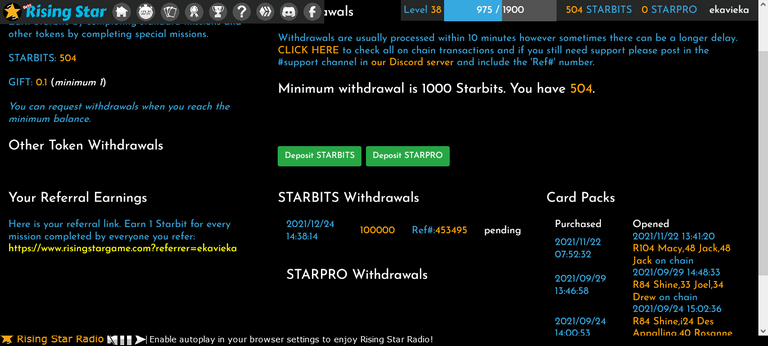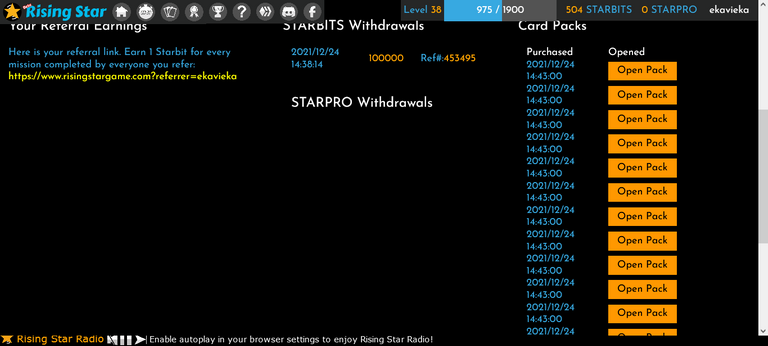 But then after opening the packs, it was one rare card and two common card in almost every packs.



This is my best packs with a mix of common, rare and epic cards.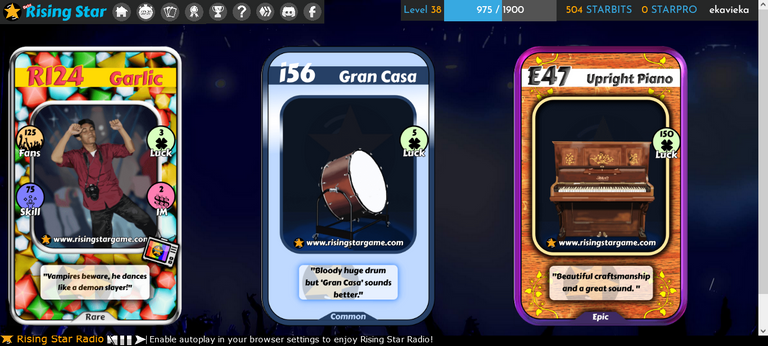 Should I be disappointed with the card I got? Well If I got some luck I should get another epic, or a legendary card. But hey, I am more than happy because I manage to at least reach my goal.
And with so many same card I got, I might do some giveaway in the future. I manage to reach the goal because of the help of the other hive member who generously doing a give away.
So thank you @aweee @yeckingo1 @belhaven14 @mawit07
and many other. You guys are awesome.
---
---