After Harvest Ceremony
Bali used to be an agricultural island where most of its people are farmers. Most of the Balinese traditions and ceremonies are related to agriculture or the offering are made from any harvest made by the farmers. even though now not many Balinese are still farming, but the tradition still continued by those who are still being a farmer especially those who live in the village including my father.
Today, my mother is giving an offering to Dewi Sri The Goddess of Paddies and Fertilities. It is done after my father finishes harvesting all the paddies in the rice field as the harvest season is already over. We are giving gratitude towards to goddess for the good harvest that we have all been blessed to.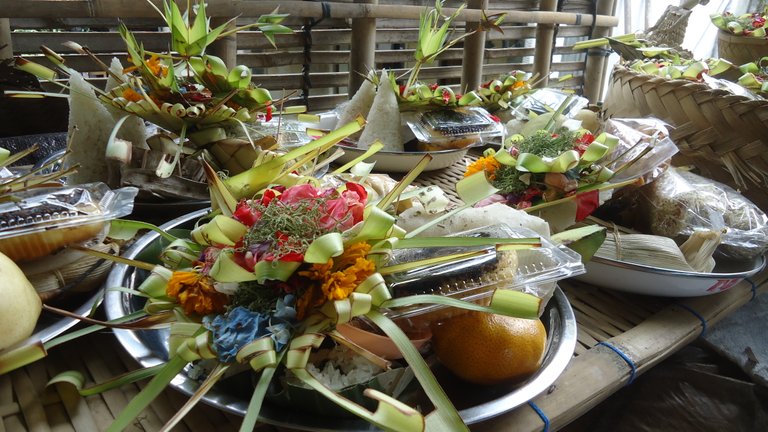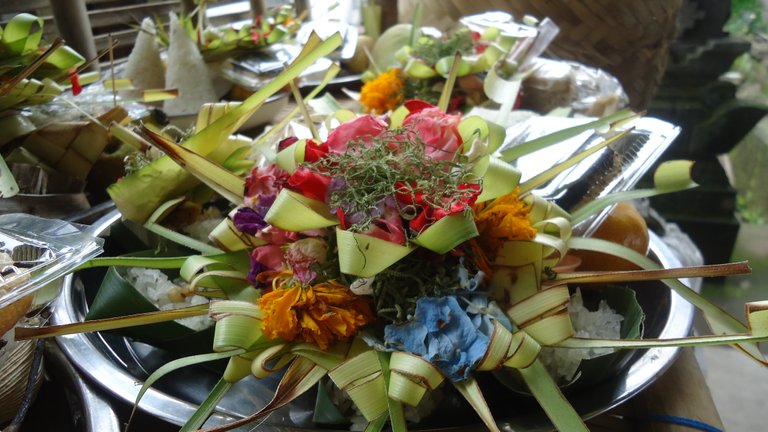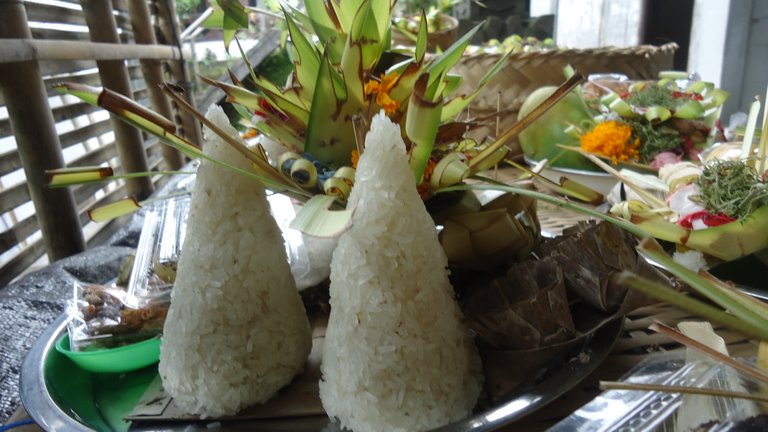 This cone shape offering made from rice is representative of a volcano which is considered a sacred place for Balinese.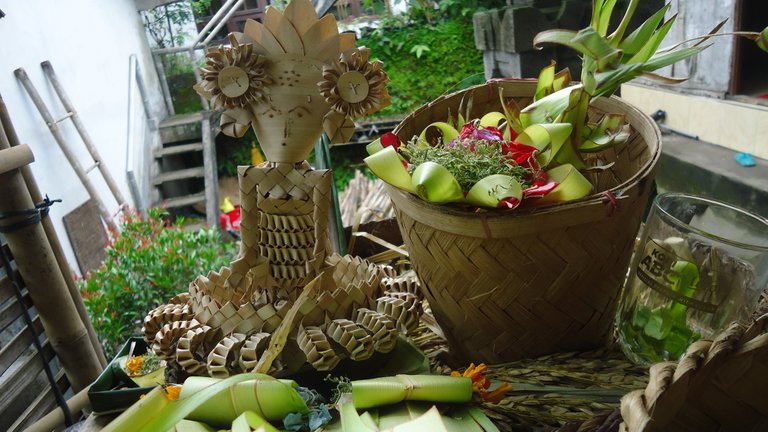 The small figurine made from dried palm leaves represent Dewi SRI the Goddes of fertility
The offerings are placed above the stack of harvested rice paddies which are all being put in sacks.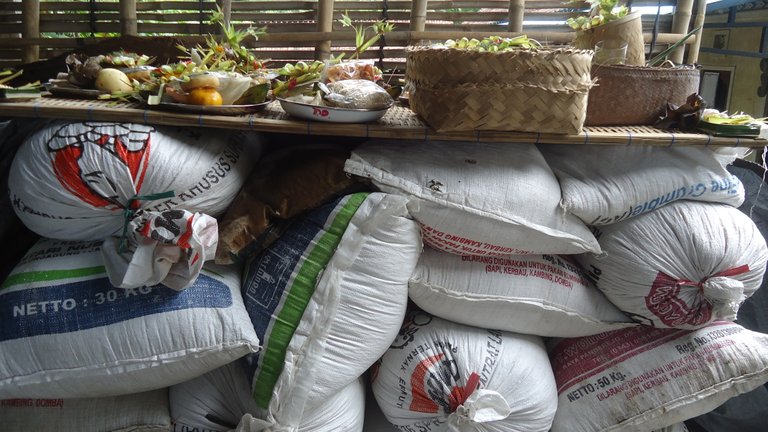 ---
---