Offerings Everywhere
If you happen had visit Bali, you will notice that there are a lot of offerings being put on a lot of things. Not just in the shrine, sometimes in the car, bike, or being put down on the floor in one's entrance, or if you read my previous post we might just put it on top of a stack of rice sacks. But how do we really put our offerings?
Those on my previous post are special occasion offering which is only done by the farmer as gratitude towards a good harvest. Or carpenter's tools being given offering for safe use and stay sharp and also the blessing it gives toward the carpenter's life.
But in general Balinese is giving offerings in the temple or shrine whether it is small or big. We usually pray and give offering in family temple, big family temples, village temple and around our house during that festivals.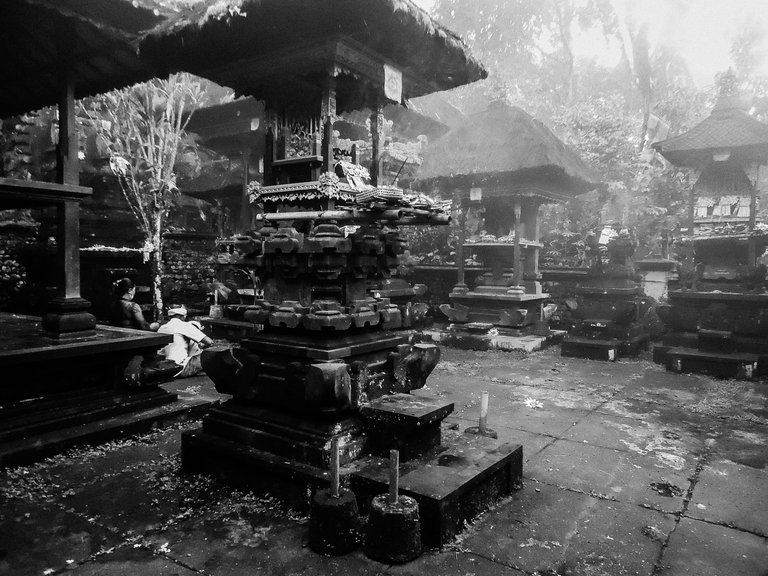 This is the big family temple during The Galungan And Kuningan festivals. They're not so many people when I pray there because I was the late one. lol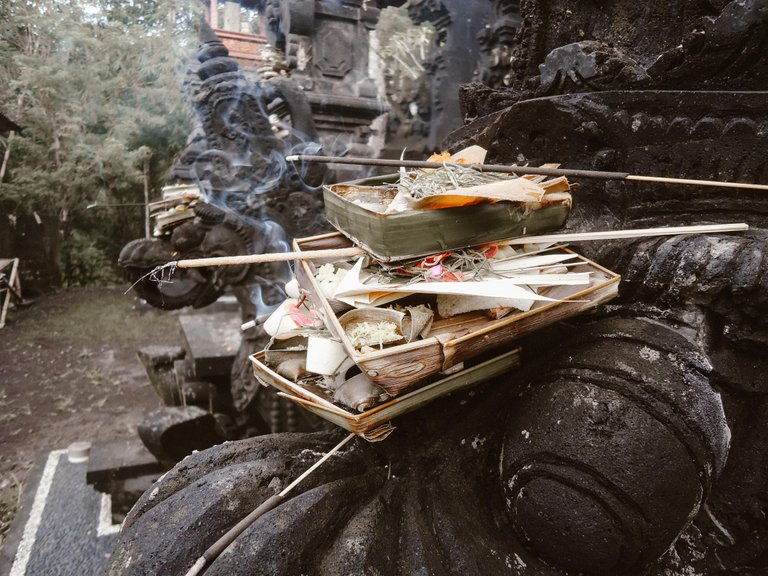 This is the offering given in the dragon statue as the guardian, in the step leading to the temple compound. The offering was stacked on top of one another by my family member who also pray and give an offering to the temple.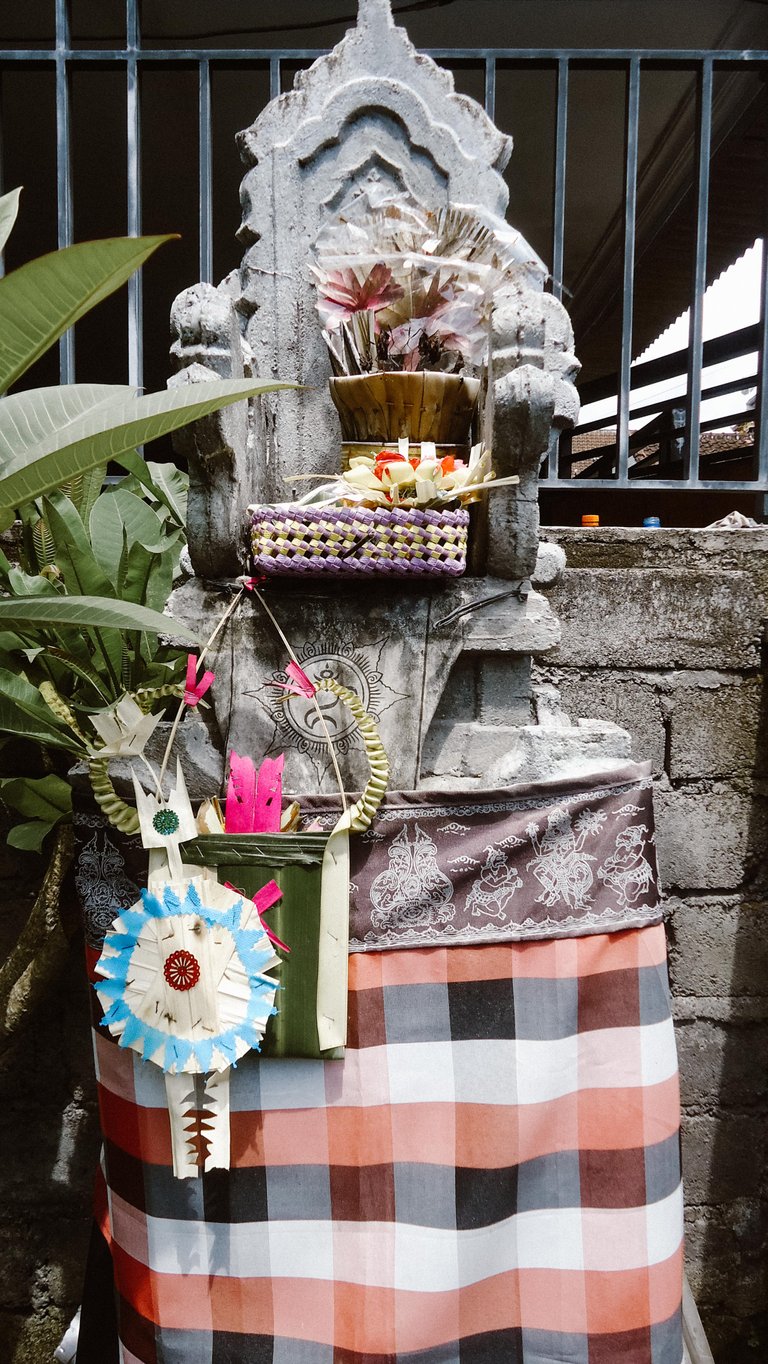 While this one is the offering that is given in the small shrine in my boarding house. I took this picture during the festivals.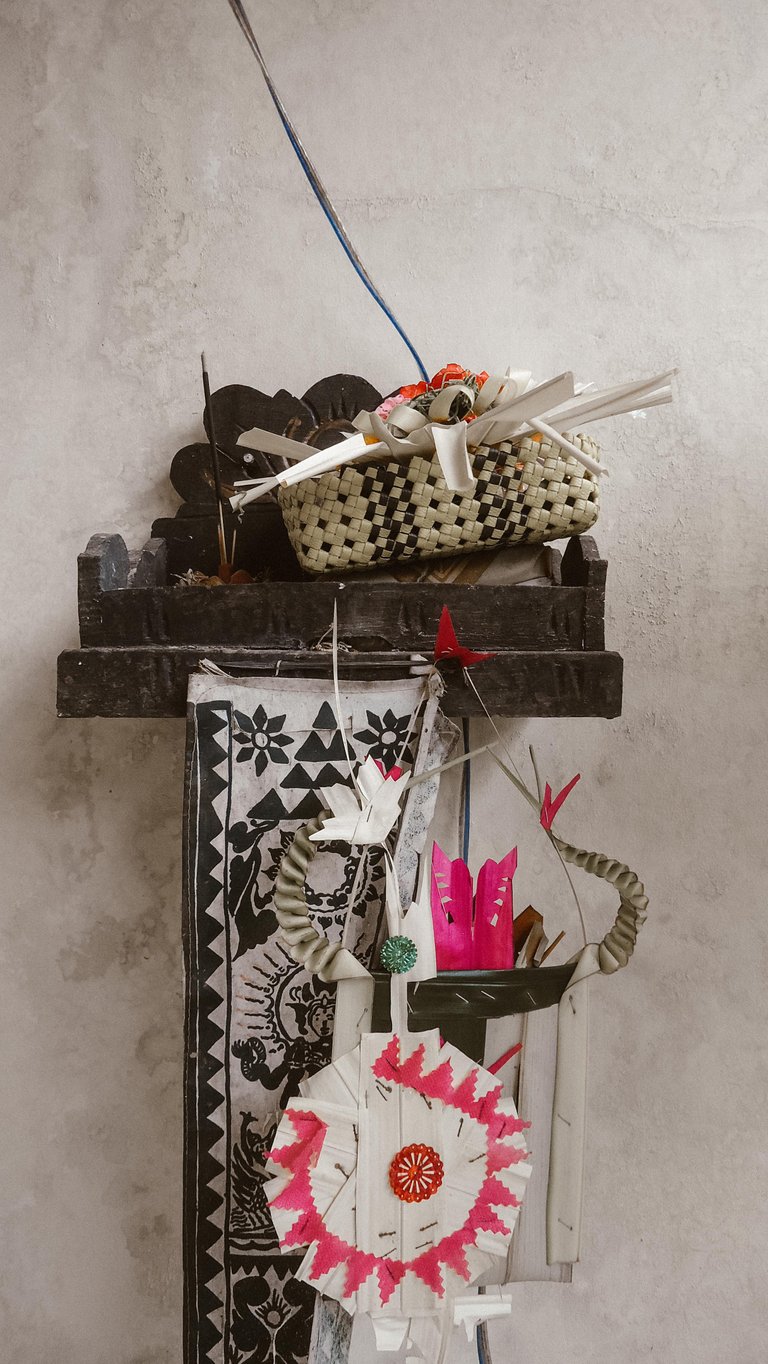 And this wooden shrine called Pelangkiran is kind of the smallest form of the shrine in Balinese household. It is usually put in almost every part of the house, or in places we consider sacred or if it is in the office or working place, we usually use this kind of shrine to as for blessing and giving offering almost every day.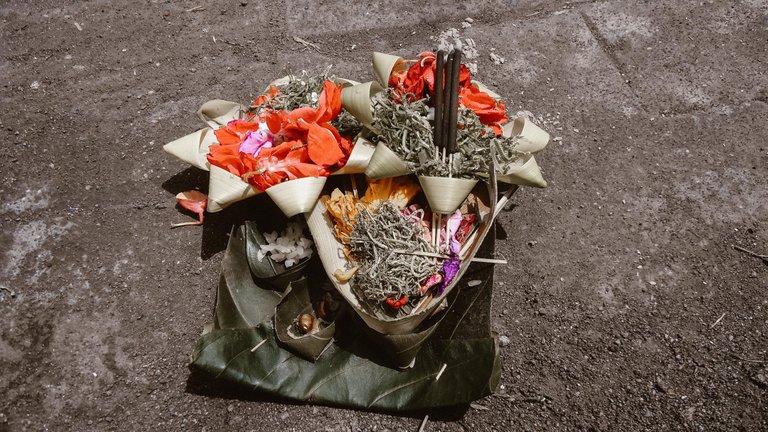 While this one is the offering that we give or put on the floor at our entrance. We give this offering so to keep the bad spirit some food to eat and keep it at bay and also, in turn, can help to protect us.
Do you have the same thing in your place or in your culture?
---
---