One Dollar Fried Chicken
This will be my very first post on the Indonesian Hive Community thanks to my friend @my451r, because from his recent post I know that this community is getting reactivated again.
I am happy that we are back to show that there are so many Indonesian in Hive, but with it will come thousand challenges, which I believe @my451r and the team behind this can manage to cope with it.
Back to my one dollar fried chicken. Yep it is almost exactly one dollar for a fried chicken in one of the fried chicken outlet franchise called JFC it is just like a mini version of the KFC.
The difference is only in price and the size of the outlet.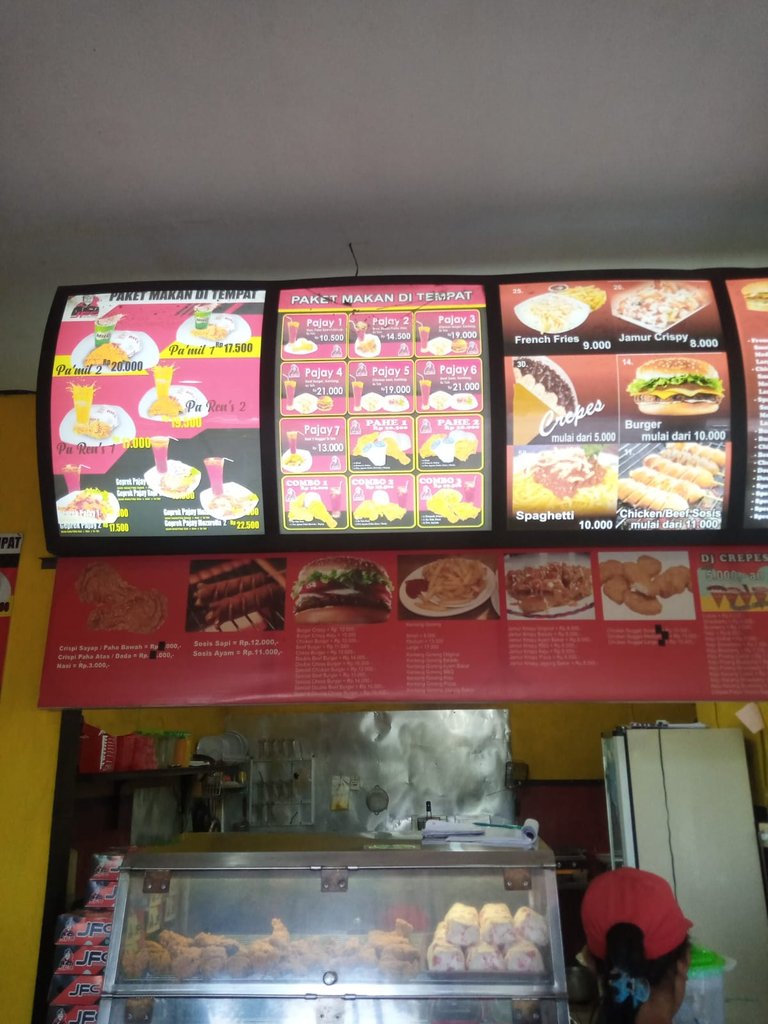 The counter is small, and they put the menu above the counter. they even sell burger for Rp 10.000 or about US$ 0.7. Its really cheap compare to the other brand isn't it? If you happen to visit Bali, you might want to try to eat in one of these outlet.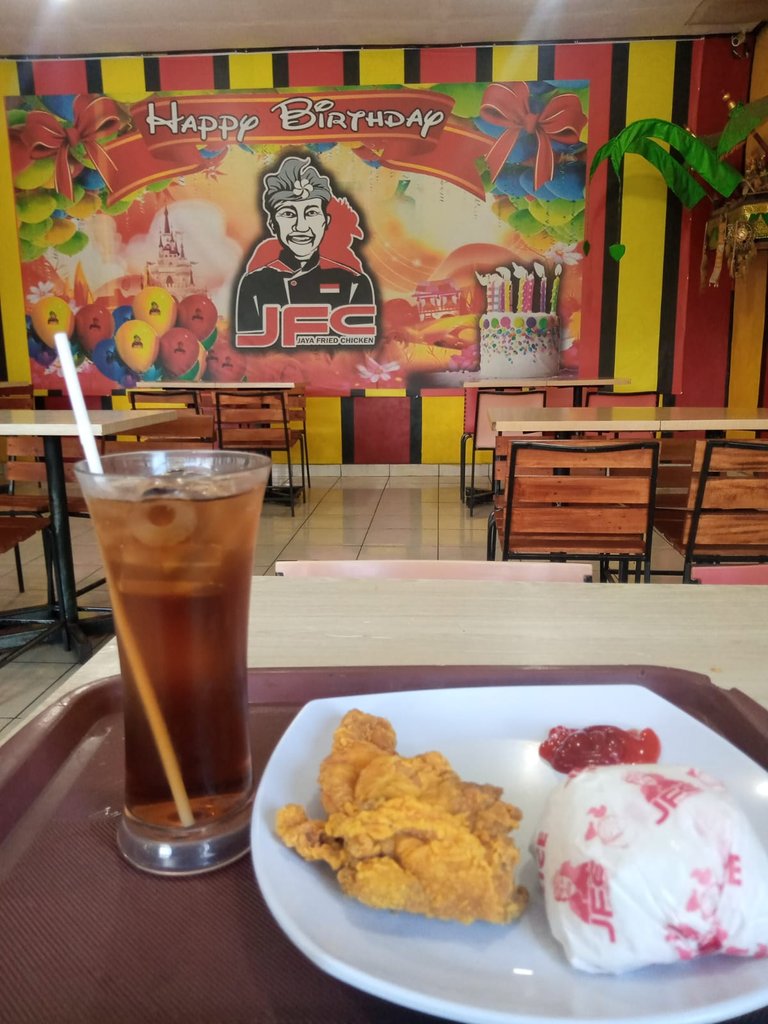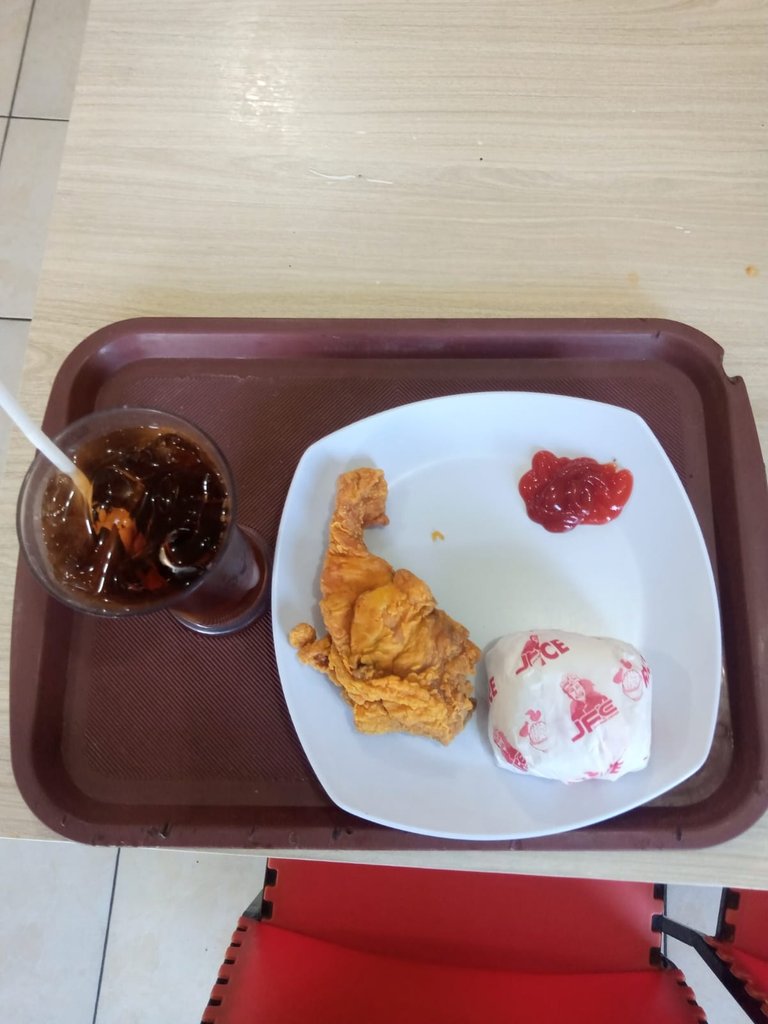 I ordered a chicken breast which comes with rice and also iced tea. Anyway they should have change the tray as it is already chipped at one corner. : )
I can say that the portion is good enough to keep your belly full for a couple of hours. I usually eat in this place whenever I feel hungry on my way to work.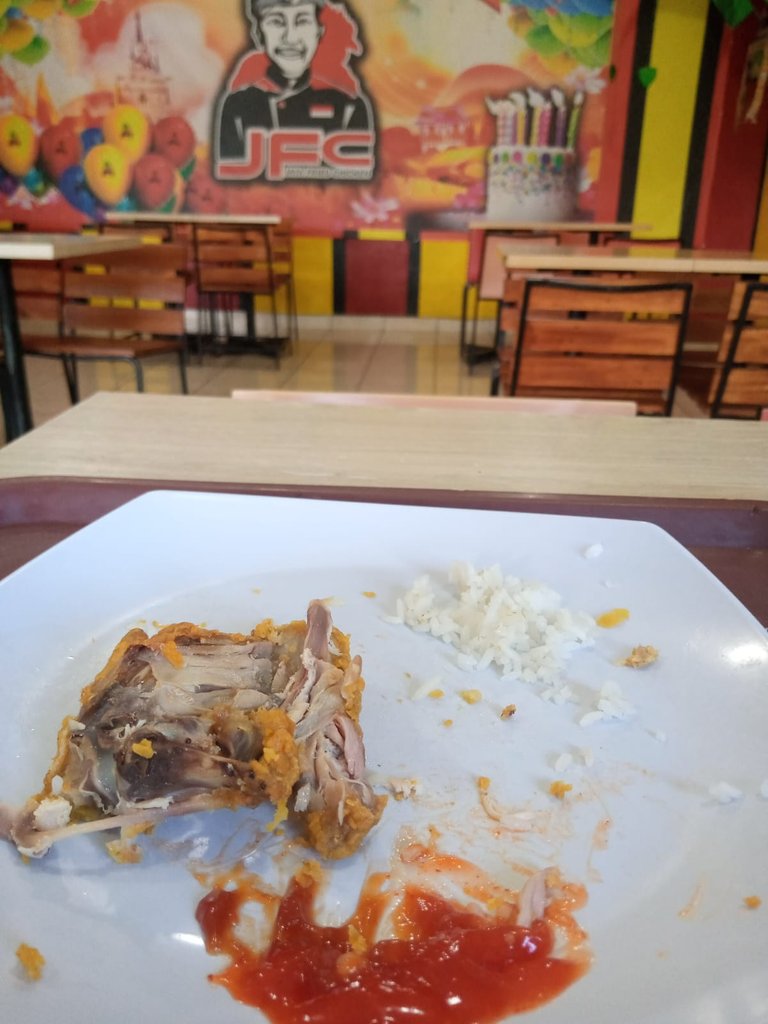 It is not a boneless breast just to keep your expectation down. I think the one in KFC is also is not a boneless breast isn't it?
I almost finish the chicken breast and also the rice.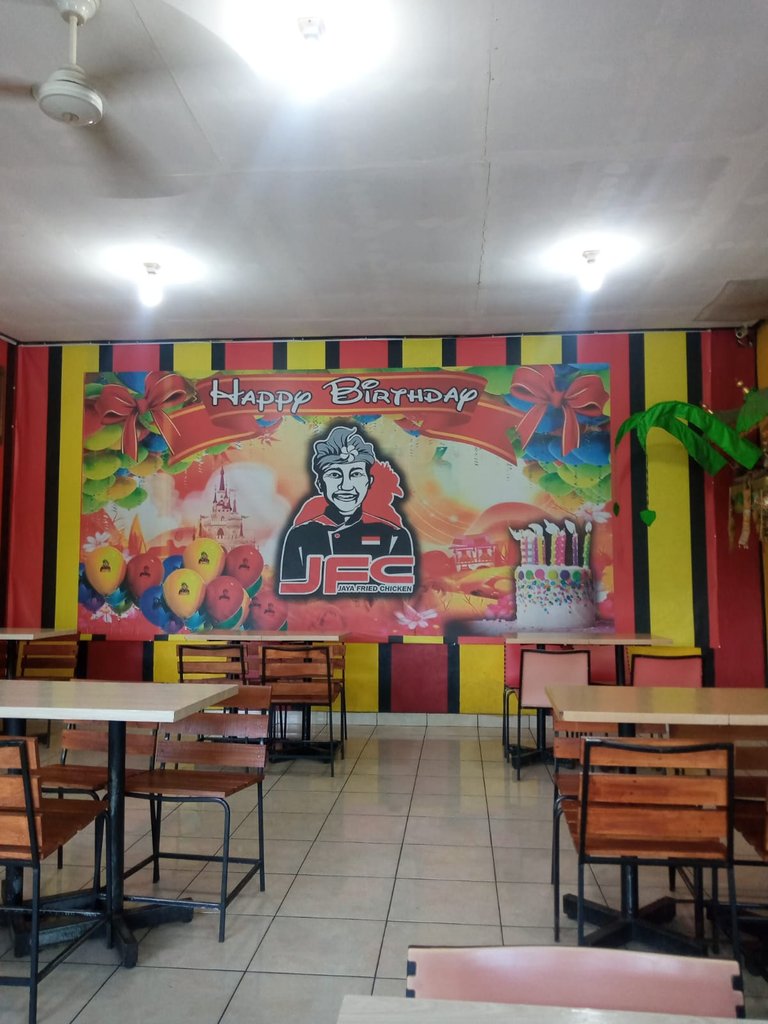 The place is quite spacious and clean. In some outlet they already have an area with AC, but in this outlet it is almost open and no AC. They also open for birthday celebration, quite good for those who is on a budget and want to have a different theme birthday party for their kids.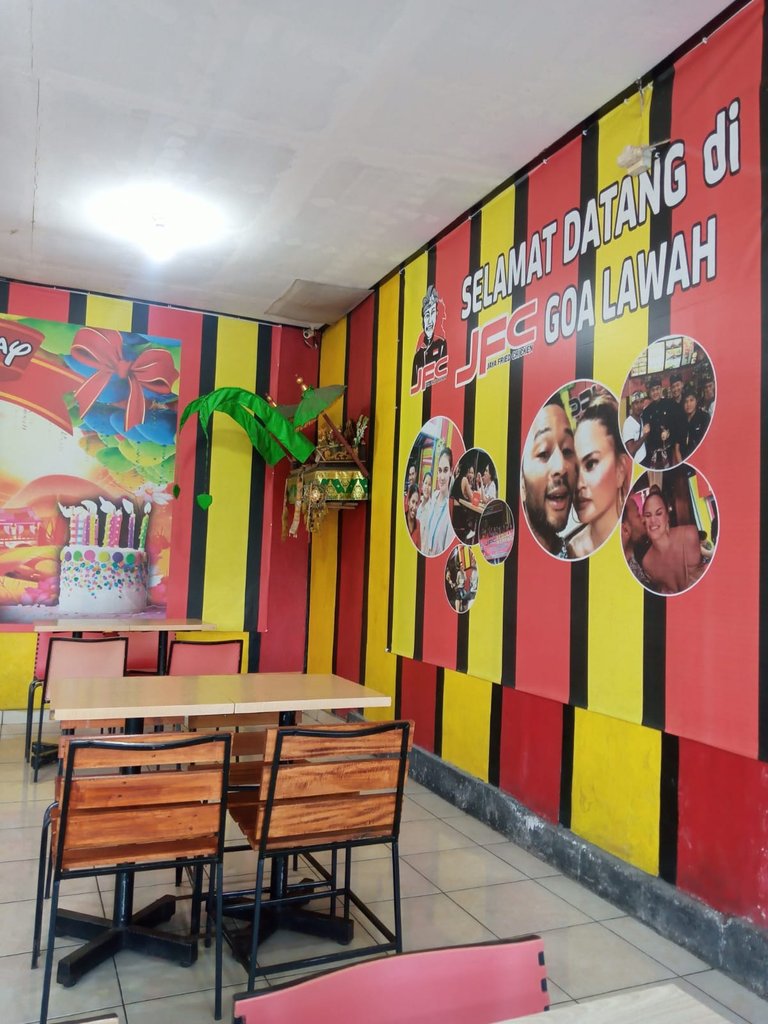 In one of the wall they display the picture of several artist who has been dining at one of their outlet. I guess it is a free advertisement for them. Anyway can you spot my photo there? Just kidding I am not that famous yet to be displayed there.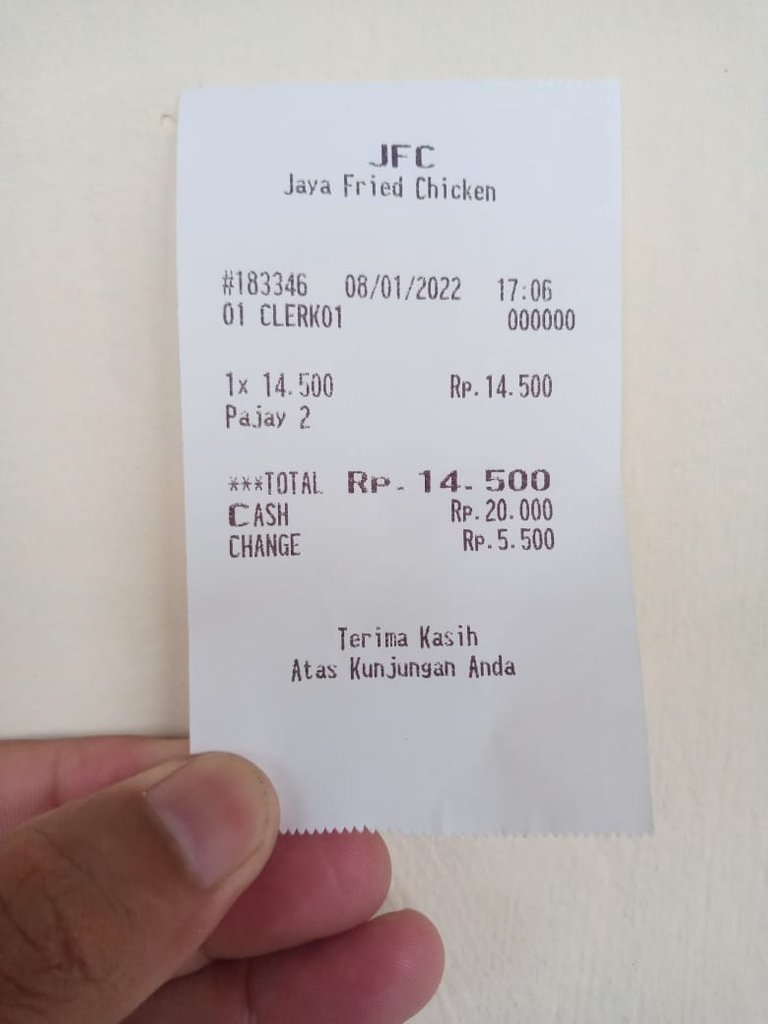 It is the receipt of that purchase, it is almost exactly one dollar for one fried chicken. I supposed to made the post four days ago since it was on 8th of January. But can only manage to make the post now. :)
---
---