Smile Is Contagious
A smile is happiness you'll find right under your nose. _ Tom Wilson
Who would not want happiness in this hard, cruel, and challenging life? While many pursue money for their happiness, some others find it just right under their nose. Just like the quote, a simple smile right under our nose is a form of inner happiness.
And what's more interesting about it is that the smile is very contagious. If you smile at someone, you will likely get a good reception or friendly feedback. Or your simple smile can sometimes bring happiness to the other.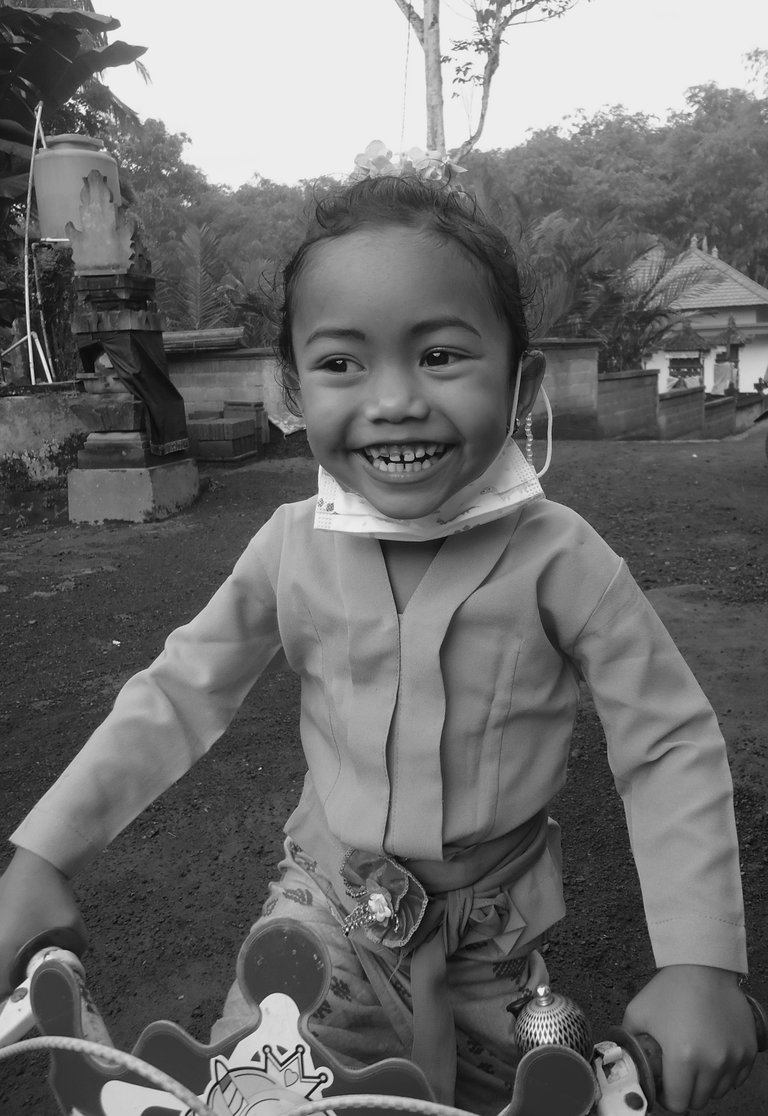 This is a smile from my niece who was riding her bike during the previous festivals. She smile because I teased her as she ride the bike using traditional clothing which is a bit funny to see her biking while using traditional clothes. She kept on biking while giving me a huge and happy smile.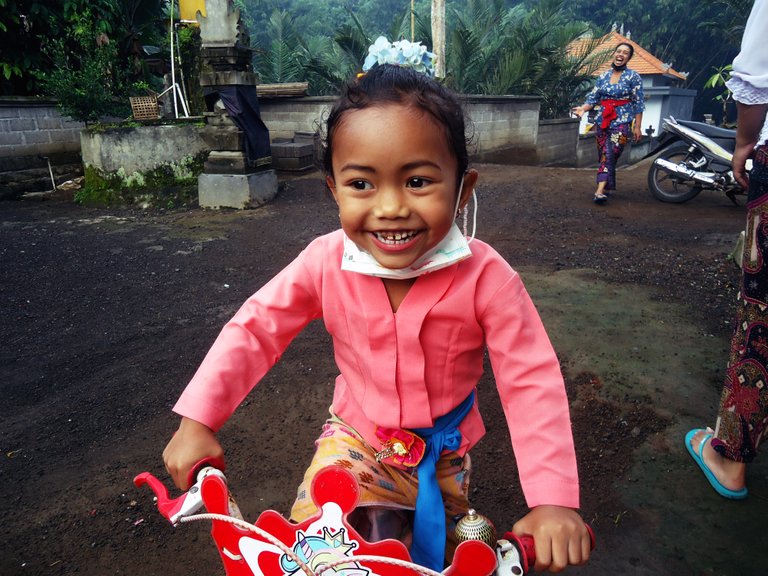 While at the back her mother was laughing out loud, knowing how silly her daughter was. My niece's smile and laughter were really contagious and brought happiness to all of us at that time.
---
---