[EN/PT] If Your Problem Is Low Mana Talk To SOUL: The Vampire Strangler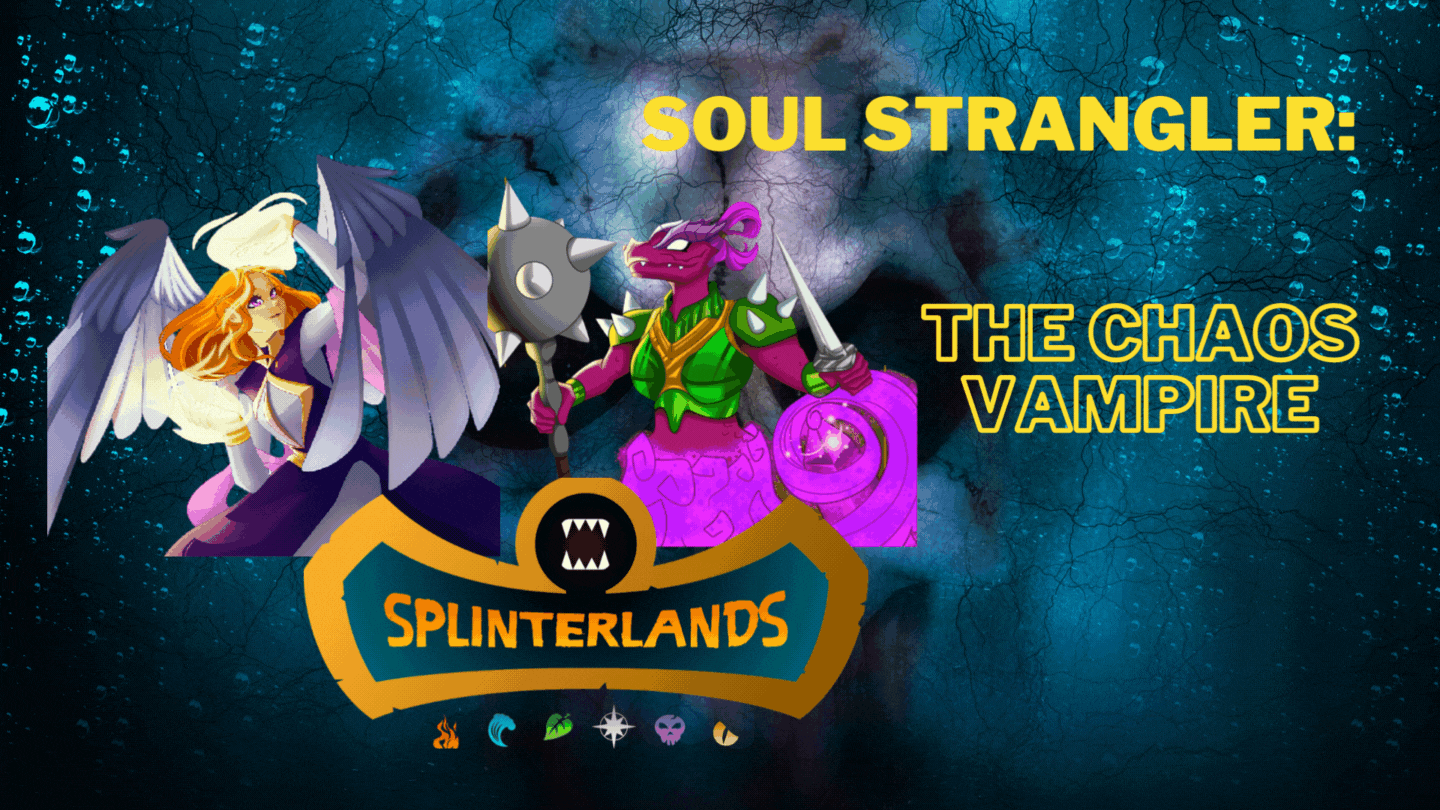 Hello Splinterlands family! But a week has passed and we're back with the Weekly Challenge. From these challenges we became better players in @splinterlands, as we came to know in detail a letter that sometimes we even despise.

In this challenge we are going to analyze the Soul Strangler card belonging to the Death Splinter, being a rare card, at the initial level it has (2) ranged attack, (2) speed and only (2) life at a measly mana cost (3 ).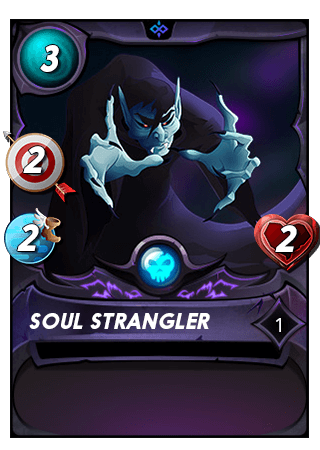 Only at max level does this card gain the Poison ability, which has the possibility to poison your opponent and deal (-2) damage each round, and its ranged attack power increases to (4). For the low mana cost, I consider its attack power to be quite aggressive, but its low health leaves something to be desired.

This card is a good option for battles with low mana, in reality the Death Splinter has this characteristic of having several units with low mana and great attack power.
Depending on the combat rule, we can optimize the use of this strangler vampire in the field.

As already mentioned in battles with low mana, choosing cards with low cost is always wise, in order to have as many units on the field as possible. Below I list some rules that benefit this card: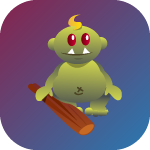 LITTLE LEAGUE
This rule limits the use of cards with up to (4) mana cost so in this case our dear Soul Strangler Vampire is a great choice in our team.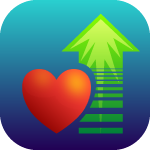 EQUALIZER
In this combat rule the health of all monsters is normalized by the health of the monster with the highest health. I really like this rule, because units stay longer in battle, and if this rule comes in battle with low mana, we choose low-cost cards that have excellent attack power, but low health, which is the case with Soul Strangler.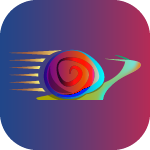 REVERSE SPEED
By nature the death team is slow in the vast majority of cards and our dear Soul Strangler is no exception, its speed at the starting level is (2) and at the maximum (3). So using Death Splinter for these battles and scaling this vampire is a good option.

Starting the battle we have the following combat rules (17) mana cost, Silenced Summoners (

) and Reverse Speed

​​. So due to these characteristics we chose to choose the Dagrão + Death Splinter, because we will have more card options.
So, we chose Summoner Camila Sungazer and our opponent chose Lorna Shine from Life Splinter, no matter their buff because by the combat rules they were silenced.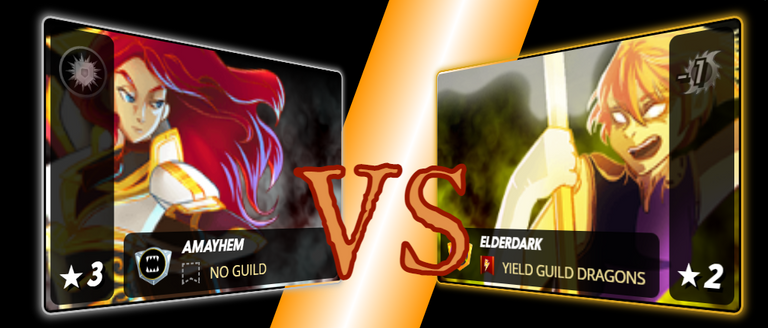 Below is my scaling strategy for each card, in general we choose slow cards to surf the Reserve Speed ​​combat rule.
| CARD | STRATEGY |
| --- | --- |
| | Initially, I chose DJINN CHWALA as a tank, as it has a lot of health. And the Thorns skill that deals (-2) damage when receiving physical attacks. |
| | Next, we scale CARRION SHADE with only (2) health as a discard card in case our tank goes out of play and it gives our next scaled Ranged attacker timeout. |
| | Soon after, we climbed our star of this post, SOUL STRANGLER, which has (3) ranged attack. |
| | Then we scaled NAGA ASSASSIN also from ranged attack as there was (2) mana left . |
| | Finally, we cast FURIOUS CHICKEN as a discard card. |
In the first round, thanks to Silenced Summoner no buffs or debuffs are given to units on the field. The enemy lineup had armor restoration as a strategy and only two enemy cards performing attacks. Comparing our teams my attack power is higher.
Our tank, DJINN CHWALA, has plenty of health and armor and received the first enemy attacks from ADELADE BRIGHTWING and CHAIN SPINNER. Then our team attacks and only the attacks of DJINN CHWALA and the featured card of this post, SOUL STRANGLER, are enough to take down the enemy tank.
Unfortunately, however, ADELADE BRIGHTWING has the ability to Resurrect, which resurrects the first dead unit, in this case the enemy tank.
In the second round, the attacks repeat and again CHAIN ​​SPINNER falls, but this time he was not resurrected. So the battle for our enemy may be lost. To see the full battle click on the image!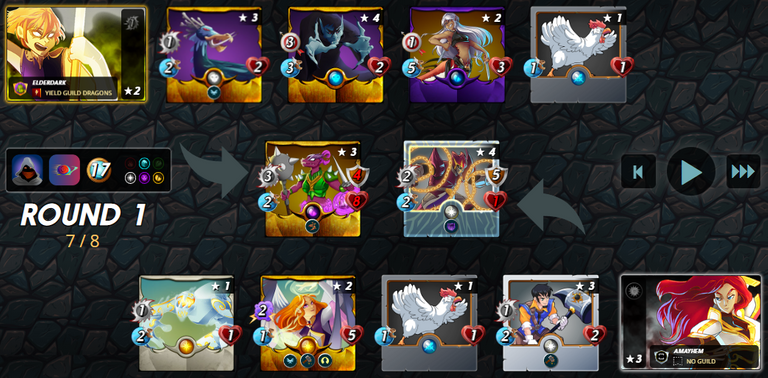 My impression of SOUL STRANGLER is a card with great attack power from the initial level, but what it lacks is its low health. But using this card in low mana battles is a great option.

If you are parachuting in this post and liked this game Click Here! to get started in the game. So you help me and I of course can help you grow by delegating cards to facilitate your growth in Splinterlands.
Images: @splinterlands
[PT] Se seu problema é baixa mana, fale com SOUL: O Vampiro Estrangulador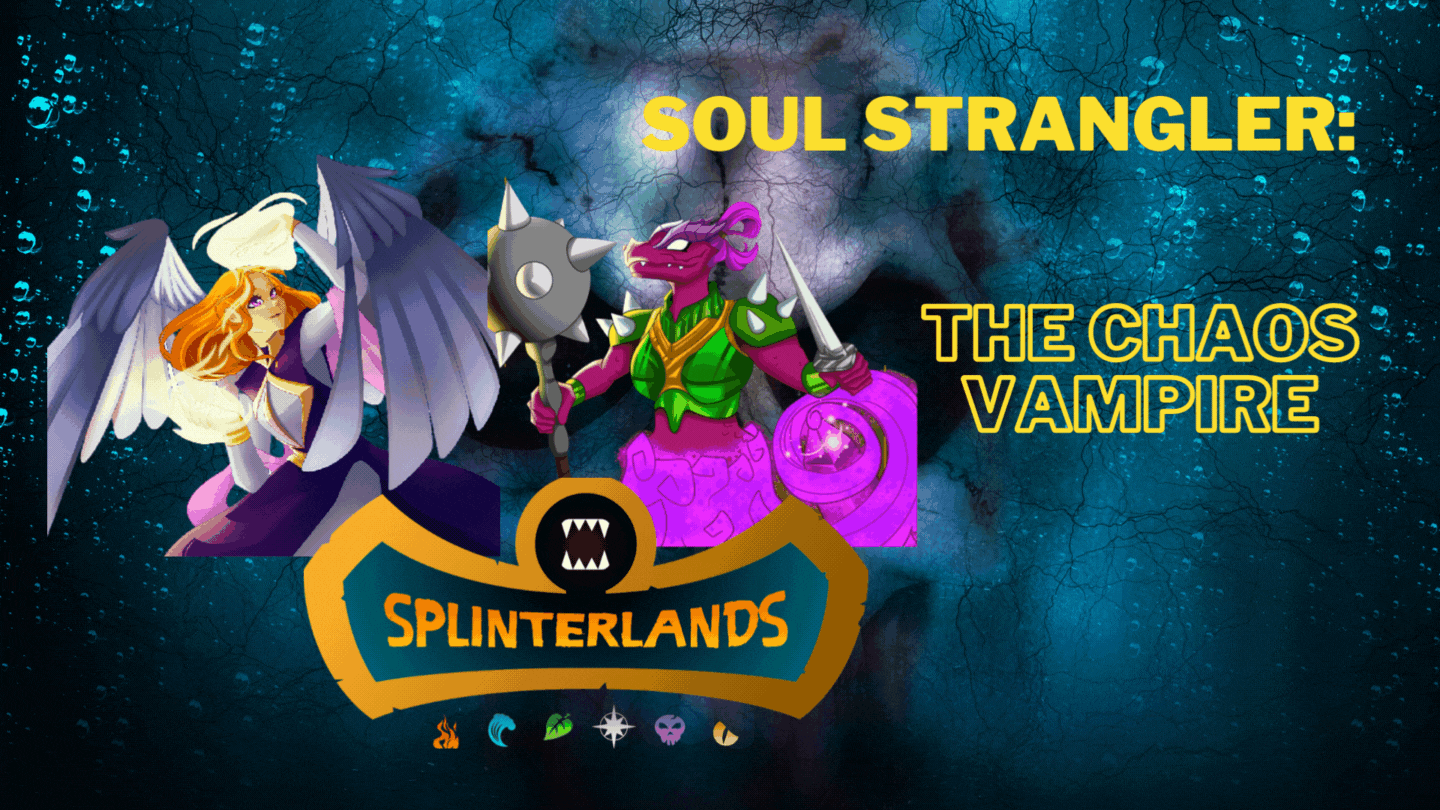 Olá família Splinterlands! Mas uma semana se passou e estamos de volta com o Desafio Semanal. A partir destes desafios nos tornamos melhores jogadores em @splinterlands, pois passamos a conhecer de forma detalhada carta que as vezes até desprezamos.

Neste desafio vamos analisar a carta Soul Strangler pertencente ao Splinter da morte, sendo uma carta rara, no nível inicial possui (2) de ataque ranged, (2) de velocidade e apenas (2) de vida a um mísero custo de mana (3).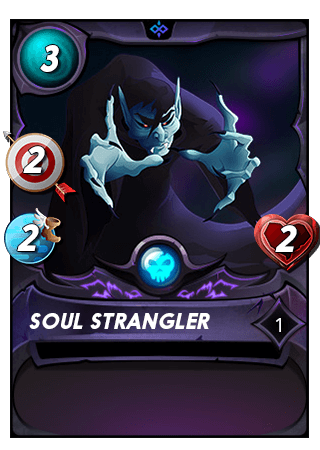 Somente no nível máximo está carta ganha a habilidade Poison, que tem a possibilidade de envenenar seu oponente e dar (-2) de dano a cada rodada, e seu poder de ataque ranged aumenta para (4). Para o baixo custo de mana, considero seu pode de ataque até que agressivo, mas sua baixa vida deixa a desejar.

Esta carta é uma boa opção para batalhas com baixa mana, na realidade o Splinter de Morte tem essa característica de possui várias unidade com baixa mana e um ótimo poder de ataque.
A depender da regra de combate podemos otimizar o uso deste vampiro estrangulador em campo.

Como já mencionado em batalhas com baixa mana escolher cartas com baixo custo é sempre sábio, a fim de ter em campo a maior quantidade possível de unidades. Abaixo listo algumas regras que beneficiam esta carta: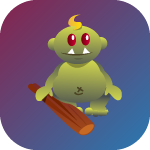 LITTLE LEAGUE
Essa regra limita o uso de cartas com até (4) de custo de mana então neste caso nosso querido Vampiro Estrangulador de Almas é uma ótima escolha em nosso time.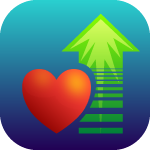 EQUALIZER
Nesta regra de combate a saúde de todos os monstros são normalizados pela saúde do monstro com a maior saúde. Gosto bastante dessa regra, pois as unidades ficam mais tempo em batalha, e caso essa regra venha em batalha com pouca mana escolhemos cartas de baixo custo que tem um excelente poder de ataque, porém pouca vida que é o caso do Soul Strangler.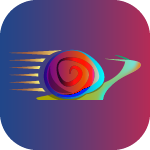 REVERSE SPEED
Por natureza o time de morte é lento em sua grande maioria de cartas e o nosso querido Soul Strangler não é uma exceção, sua velocidade no nível inicial é (2) e no máximo (3). Então, usar o Splinter de morte para estas batalhas e escalar esse vampirão é uma boa opção.

Iniciada a batalha temos as seguintes regras de combate (17) de custo de mana, Silenced Summoners

e Reverse Speed

. Então devido as estas característica optamos em escolher o Splinter de Dagrão + Morte, pois teremos mais opção de cartas.
Então, escolhemos a Summoner Camila Sungazer e nosso adversário escolheu Lorna Shine do Splinter de vida, não importa seu buff pois pela regras de combates foram silenciados.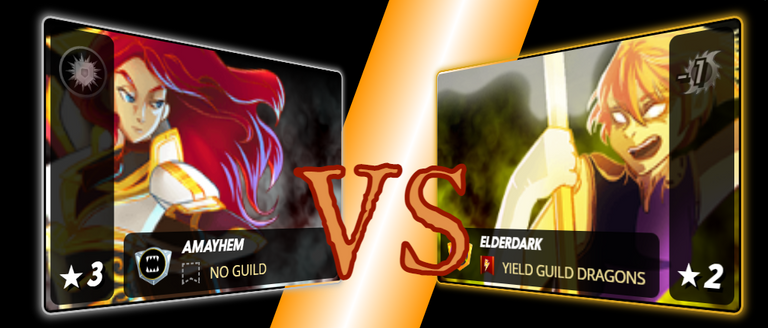 Abaixo é apresentado a minha estratégia de escalação para cada carta, em geral escolhemos cartas lentas para surfar a regra de combate Reserve Speed.
| CARD | STRATEGY |
| --- | --- |
| | Inicialmente, escolhi DJINN CHWALA como tanque, pois ela possui bastante vida. E a habilidade Thorns que dar (-2) de dano ao receber ataques físicos. |
| | Em seguida, escalamos CARRION SHADE com apenas (2) de vida como carta de descarte para o caso nosso tanque sai de jogo ele der um sobre tempo para nossas unidades de ataque Ranged escaladas a seguir. |
| | Logo após, escalamos nossa estrela deste post, SOUL STRANGLER, que possui (3) de ataque ranged. |
| | Em seguida, escalamos NAGA ASSASSIN também de ataque ranged, pois havia (2) de mana restante . |
| | Por fim, escalamos a FURIOUS CHICKEN como carta de descarte. |
Na primeira rodada, graças ao Silenced Summoner nenhum buff ou debuff é dado as unidades em campo. A escalação inimiga tinha como estratégia restauração de armadura e apenas duas cartas inimigas realizando ataques. Comparando nossos times meu poder de ataque é maior.
Nosso tanque, DJINN CHWALA, possui bastante vida e armadura e recebeu os primeiros ataque inimigo de ADELADE BRIGHTWING e CHAIN SPINNER. Em seguida, o nosso time ataca e somente os ataques de DJINN CHWALA e da carta destaque deste post, SOUL STRANGLER, são suficientes para derrubar o tanque inimigo.
Porém, para nossa infelicidade ADELADE BRIGHTWING possui a habilidade de Resurrect, que ressuscita a primeira unidade morta, no caso o tanque inimigo.
Na segunda rodada, os ataques se repetem e novamente CHAIN SPINNER cai, mas dessa vez ele não foi ressuscitado. Então, a batalha para o nosso inimigo pode está perdida. Para ver a batalha completa clique na imagem!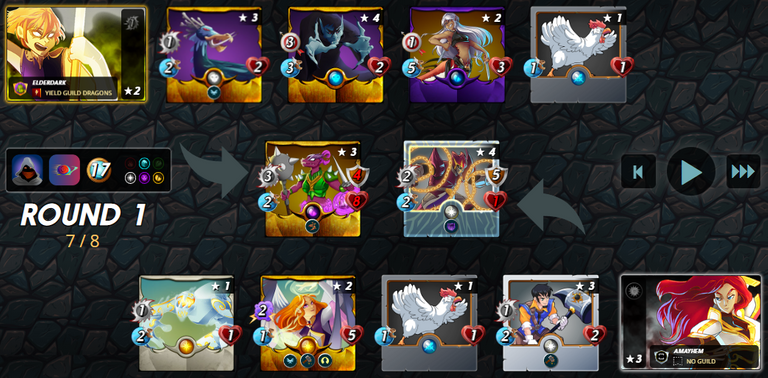 Minha impressão sobre SOUL STRANGLER é de uma carta com ótimo poder de ataque desde o nível inicial, mas o que deixa a desejar é sua pouca vida. Mas o uso desta carta em batalhas com pouca mana é uma ótima opção.

Caso esteja caindo de paraquedas neste post e gostou deste jogo Clique Aqui! para começar no game. Assim você me ajudar e eu é claro posso te ajudar a crescer delegando cartas para facilitar o seu crescimento em Splinterlands.
Imagens: @splinterlands
---
---