[En-Es] Genus Anthanassa

Hello friends of Insects of the world. A few days ago I was very happy because I found a new butterfly.
I saw it fluttering around early, making brief stops on the leaves of the orejon oregano (Plectranthus amboinicus), the violet (Asystasia gangetica) and on the flower of the anisillo (tagetes lucida).
Hola amigos de Insectos del mundo. Hace días me alegré mucho porque encontré una nueva mariposa.
La vi revoloteando temprano, haciendo paradas breves en las hojas del orégano orejon (Plectranthus amboinicus), de la violeta (Asystasia gangetica) y de la flor del anisillo (Tagetes lucida).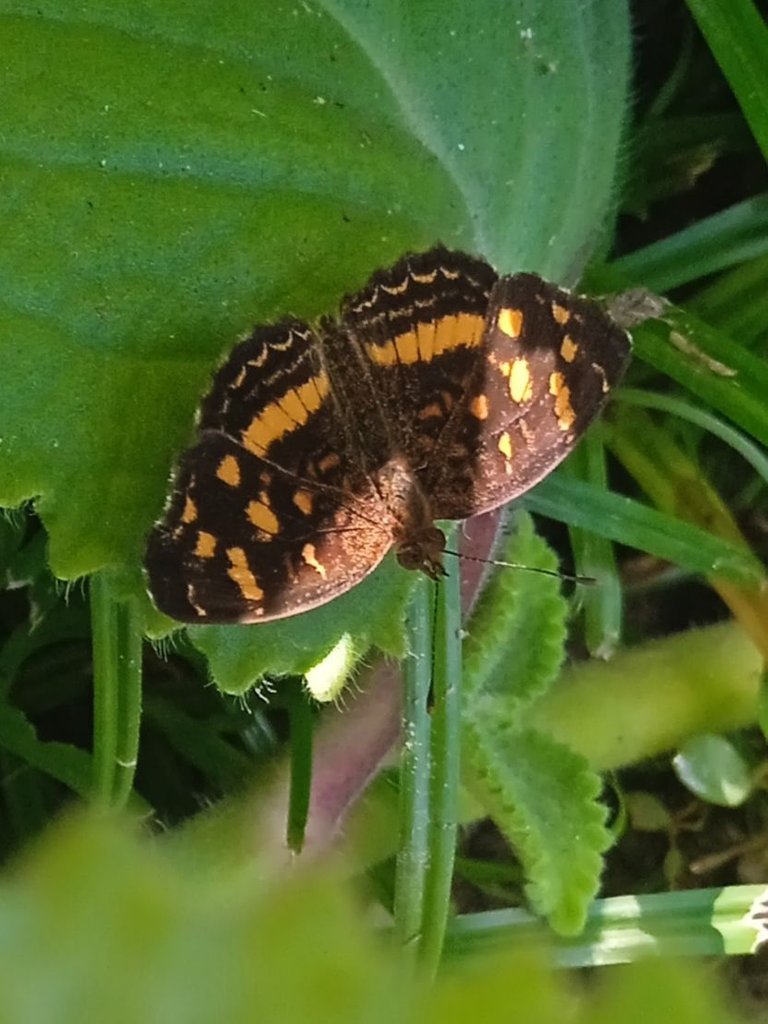 It did not seem to look for a particular plant or flower, but rather to bask in the morning sun.
No parecía buscar una planta o flor en especial, sino tomar el sol de la mañana.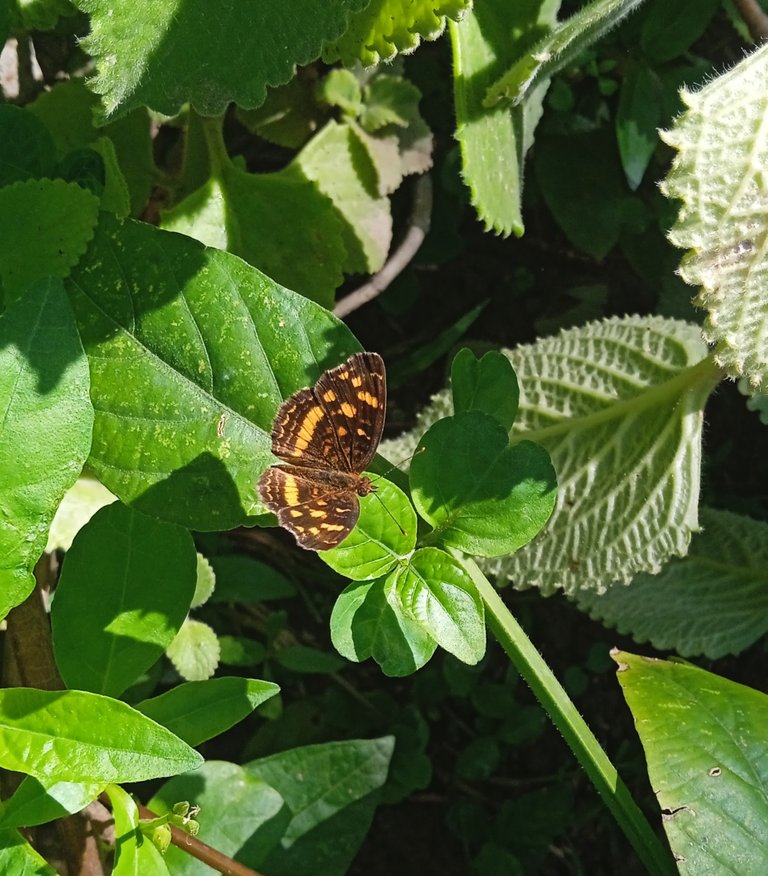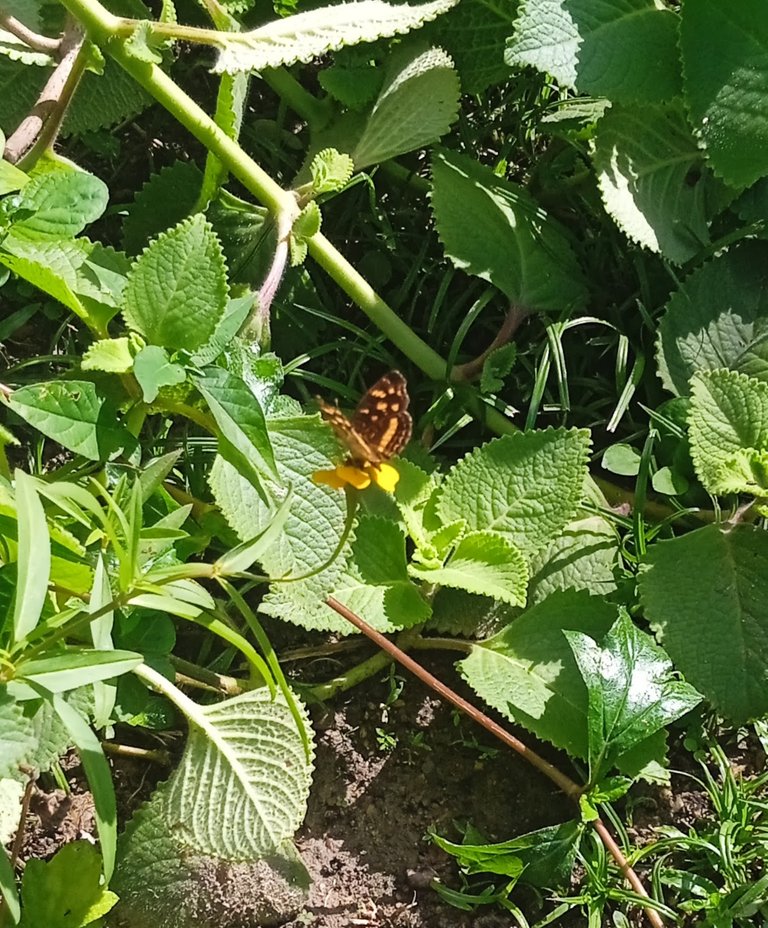 After taking some photos, I checked the identification application and it did not give a specific result, but it did indicate that it belongs to the Anthanassa genus.
Después de tomarle fotos consulté la aplicación de identificación y no dió un resultado específico, pero sí me indicó que pertenece al género Anthanassa.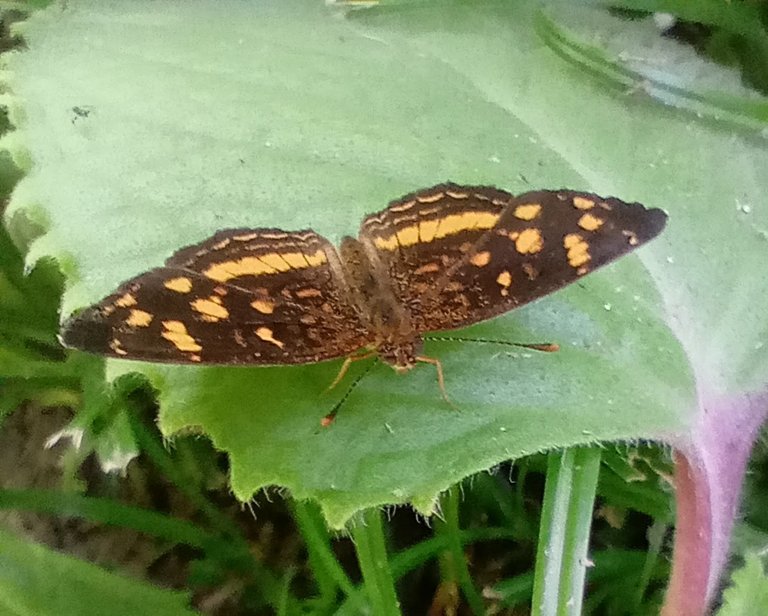 It is small, about 3 centimeters wide, brown with very bright mustard yellow spots. The body and eyes are also brown. The legs are yellow, while the antennae are alternating white or yellow and black or brown, ending in rounded yellow tips.
Es pequeña, de unos 3 centímetros de envergadura, marrón con manchas amarillo mostaza muy brillantes. El cuerpo y los ojos también son marrones. Las patas son amarillas, mientras que las antenas son de color blanco o amarillo y negro o marrón alternados, terminando en puntas redondeadas amarillas.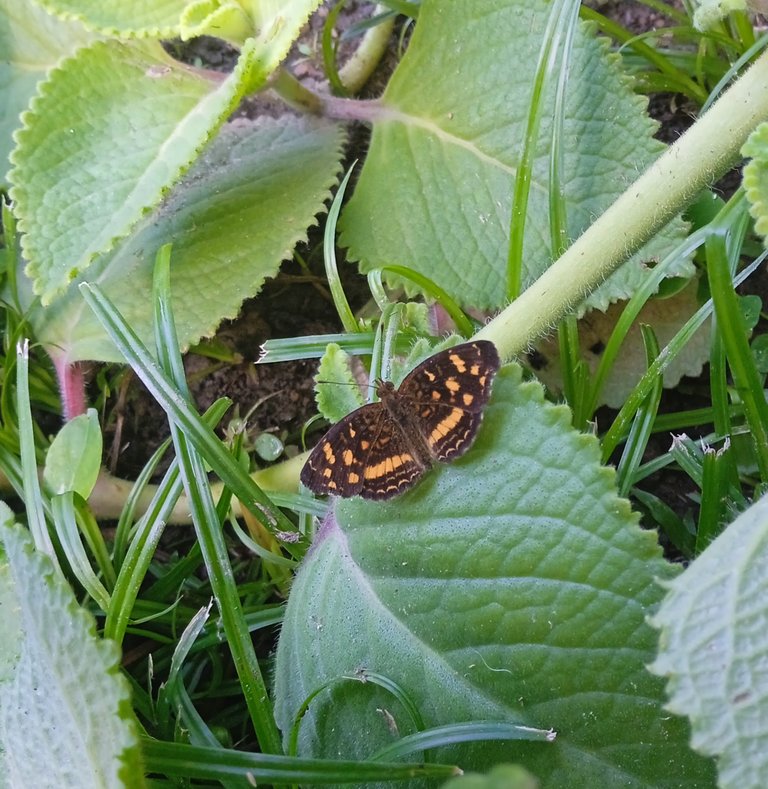 It is an insect of the order Lepidoptera (butterflies and moths), superfamily papilionoidea (butterflies and manakins), family Nimphalydae (brush-footed butterflies), subfamily Nymphalinae (crescents, chess points, angular wings); Melitaeini Tribe, Genus Anthanassa (crescent butterflies, moon butterflies).
It is probably the species Anthanassa Tulcis (pale-banded), but it also resembles Anthanassa Frisia (Cuban moon), and Anthanassa Texana.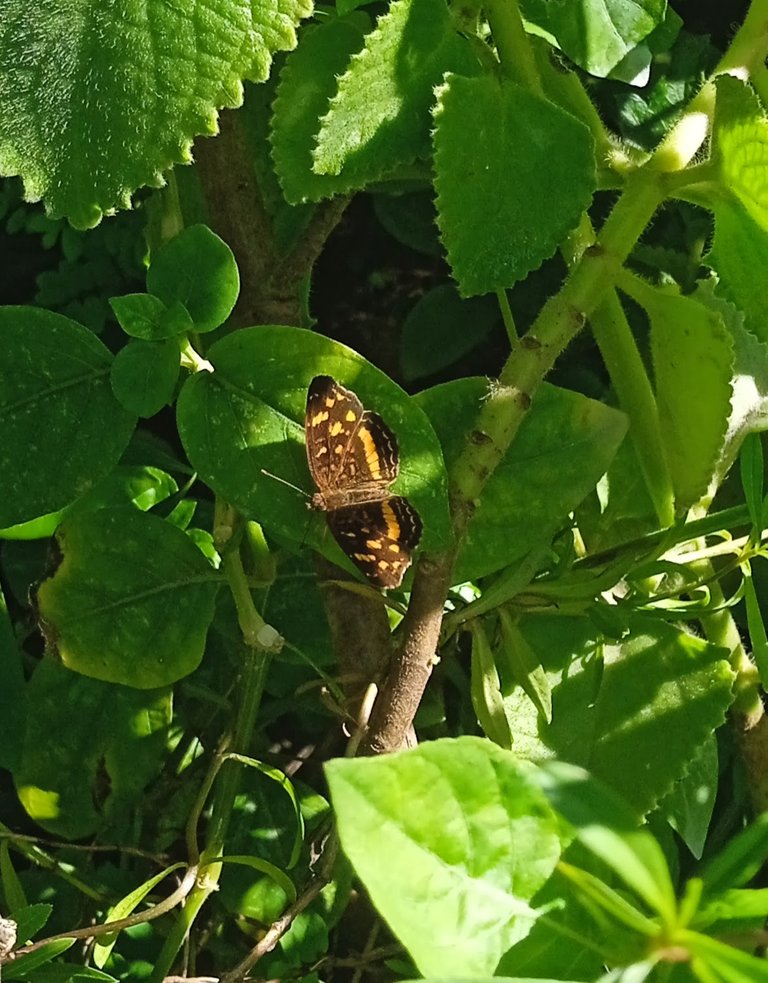 Es un insecto del orden lepidoptera (mariposas y polillas), superfamilia papilionoidea (mariposas y saltarinas), famila Nimphalydae (mariposas con pata de cepillo), Subfamilia Nymphalinae (medias lunas, puntos de ajedrez, alas angulares); Tribu Melitaeini, Género Anthanassa (mariposas media luna, mariposas lunita).
Es probable que sea la especie Anthanassa Tulcis (de banda pálida), pero también se asemeja a Anthanassa Frisia (Lunita cubana), y a Athanassa Texana.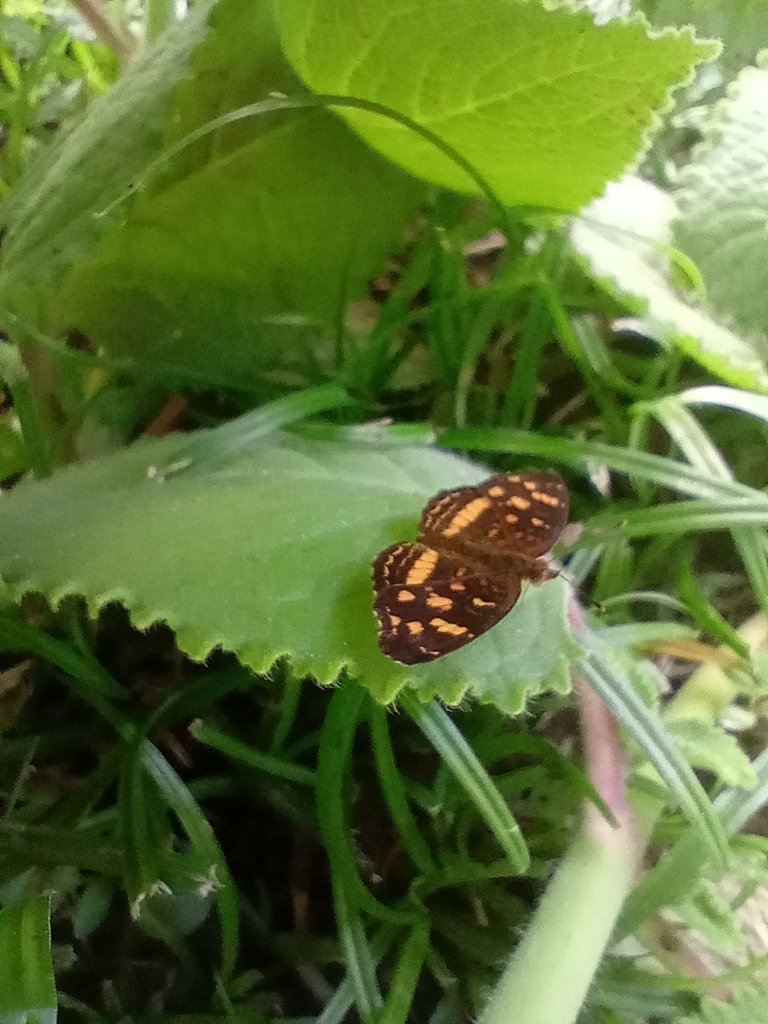 This genus is distributed in North, Central and South America. The larvae feed on acanthaceae, the adults on flower nectar. They inhabit open and desert areas, and fly all year round in the tropics.
Este género se distribuye en Norte, Centro y Sudamérica. Las larvas se alimentan de acanthaceae, los adultos de néctar de las flores. Habitan áreas abiertas y desérticas, y vuelan todo el año en el trópico.
I hope you enjoyed the images of this new little butterfly.
Espero que hayan disfrutado las imágenes de esta nueva pequeña mariposa.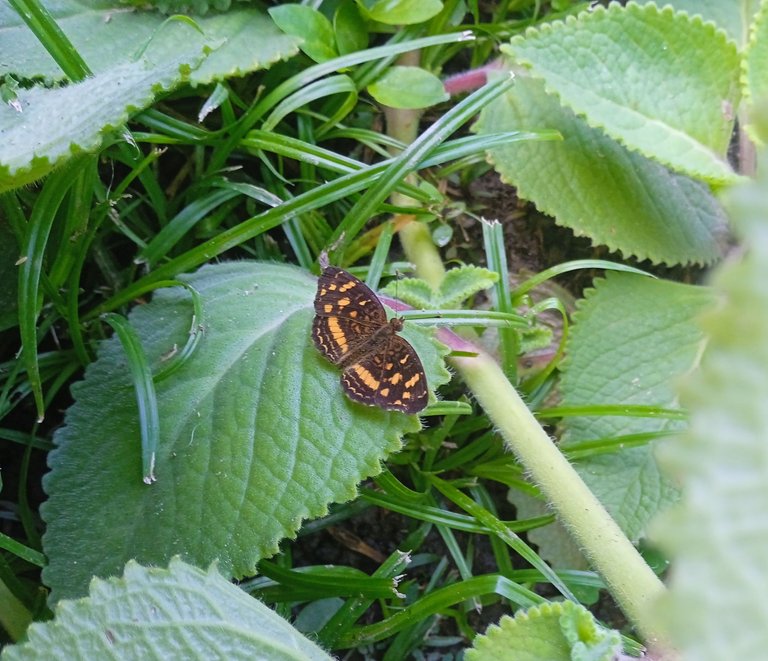 Date and place of discovery: June 11, 2022, in Libertador municipality, Carabobo state, Venezuela.
Fecha y lugar del descubrmento: 11 de junio de 2022, en municipio Libertador, estado Carabobo, Venezuela.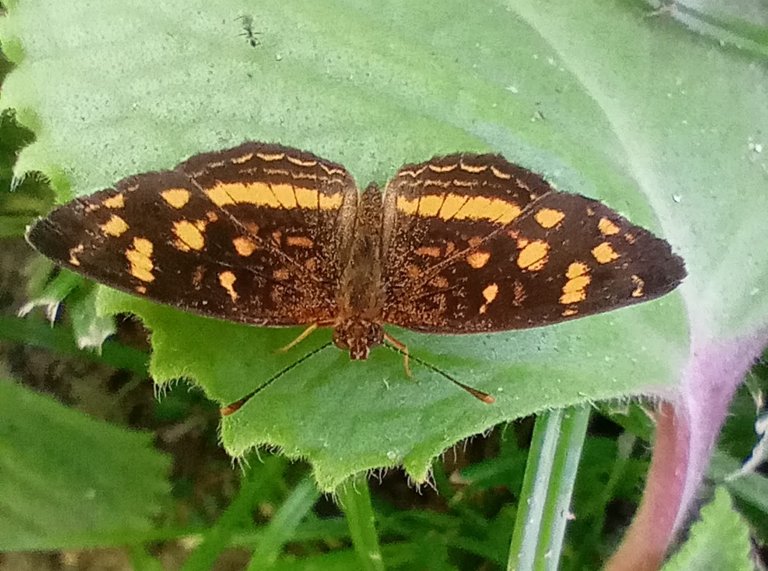 All photos were taken by myself, @elentogether, with my Xiaomi Redmi 9C.
Todas las fotos las tomé yo misma, @elentogether, con mi Redmi 9C de Xiaomi.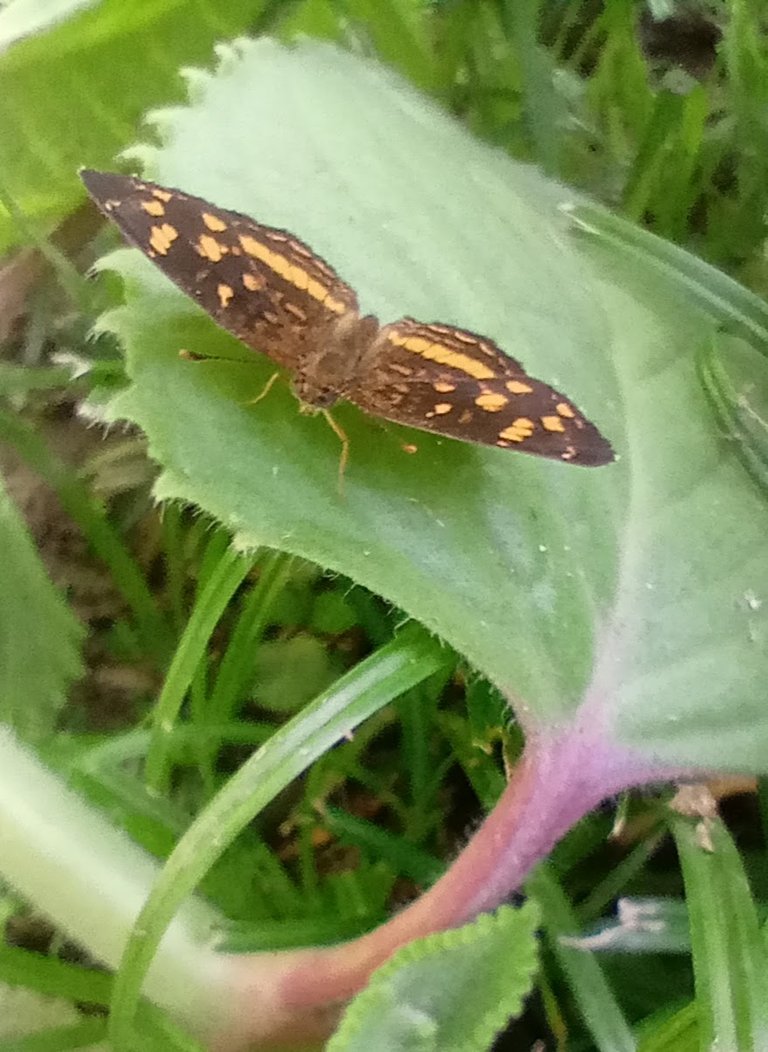 For information gathering I used articles in genus anthanassa on Wikipedia, Butterflies of America, Enciclovida and BugGuide.
Para recopilar información, utilicé artículos del género anthanassa en Wikipedia, Butterflies of America, Encclovida y BugGuide.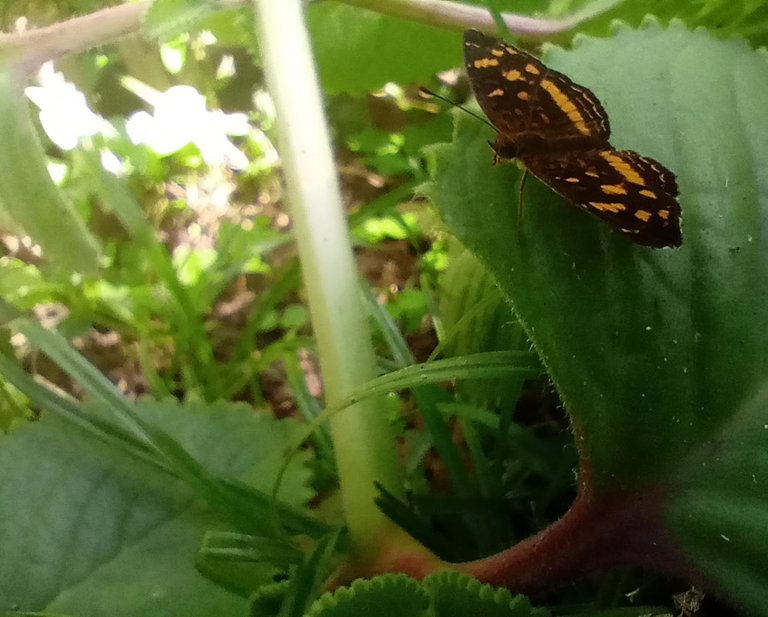 Thank you so much for stopping by to read about my discovery.
Muchas gracias por detenerse a leer sobre mi descubrimiento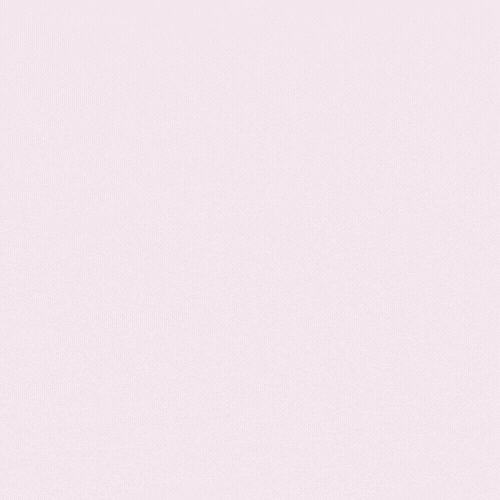 Gif hecho con Canva
Translated with Google
To identify the butterfly and the plants I used the applications Google lens and Picture this.
References/Referencias:
https://butterfliesofamerica.com/anthanassa_tulcis.htm
https://enciclovida.mx/especies/123241
https://es.wikipedia.org/wiki/Anthanassa
https://bugguide.net/node/view/128190
---
---