[En-Es] Mocis latipes

Hello dear friends of Hive and Insects of the world community.
In general, when we see moths perched on the walls, they seem discolored to us and we do not notice the variety of shapes, colors and shades that each different species can have.
This specimen appeared days ago, at dawn, and remained in the same place for more than 24 hours. Unusually, he was not near a light source.
Hola apreciados amigos de Hive y comunidad de Insects of the world.
Por lo general cuando vemos polillas posadas en las paredes nos parecen descoloridas y no reparamos en la variedad de formas, colores y tonalidades que puede tener cada diferente especie.
Este espécimen apareció hace días, en la madrugada, y permaneció en el mismo lugar más de 24 horas. De manera excepcional, no estaba cerca de una fuente de luz.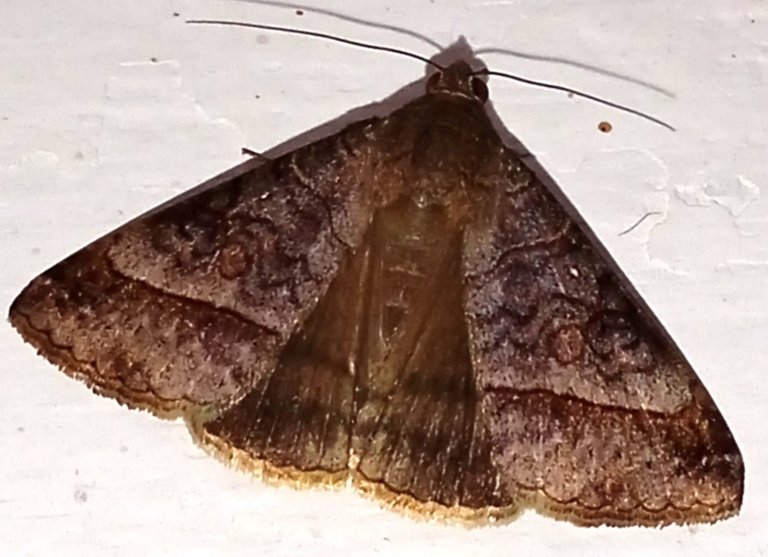 Just as its appearance up close surprised me, so did its name: Mocis latipes.
It is an insect of the order Lepidoptera (butterflies and moths), superfamily Noctuoidea ("owl moths" and relatives), family Erebidae.
Así como me sorprendió su aspecto de cerca, lo hizo también su nombre: Lapas de mocis.
Es un insecto del orden Lepidoptera (mariposas y polillas), superfamilia Noctuoidea ("polillas mochuelo" y parientes), familia Erebidae.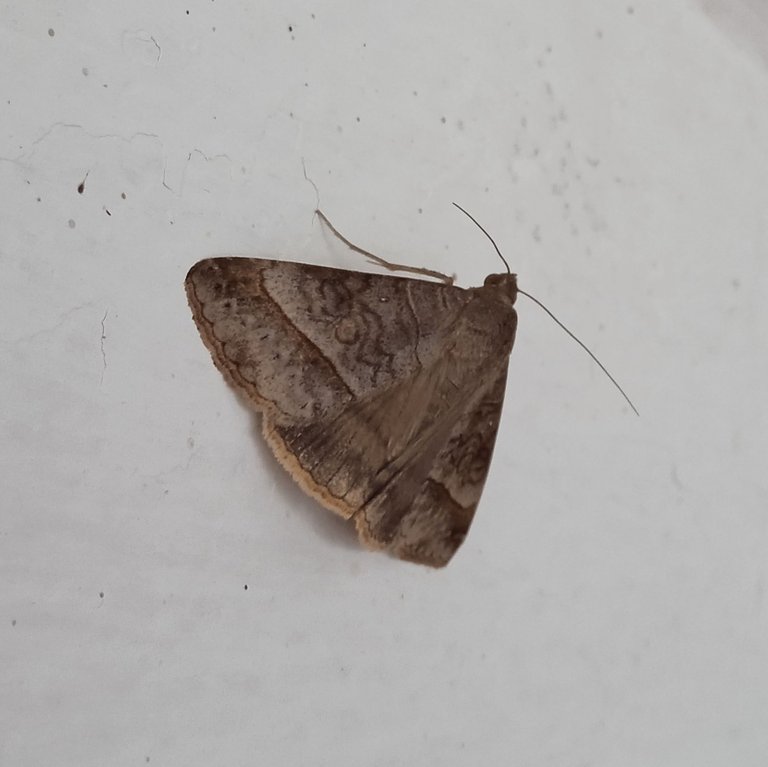 It presents complete metamorphosis from egg, larva, pupa and adult. It completes the cycle in approximately 4 weeks, which may vary, depending on environmental conditions. There are several generations per year. The female lays her pale green eggs on the underside of leaves.
In the larval stage it is also called "striped cutter" or "false meter", and feeds on herbaceous plants, such as corn and rice, as well as beans and turnips.
Presenta metamorfosis completa de huevo, larva, pupa y adulto. Completa el ciclo en 4 semanas aproximadamente, pudiendo variar, dependiendo de condiciones ambientales. Se dan varias generaciones por año. La hembra pone sus huevos de color verde pálido en el envés o haz de las hojas.
En estado larvario es llamado también "cortador rayado" o "falso medidor, y se alimenta de plantas herbáceas, como maíz y arroz, así como de frijoles y nabos.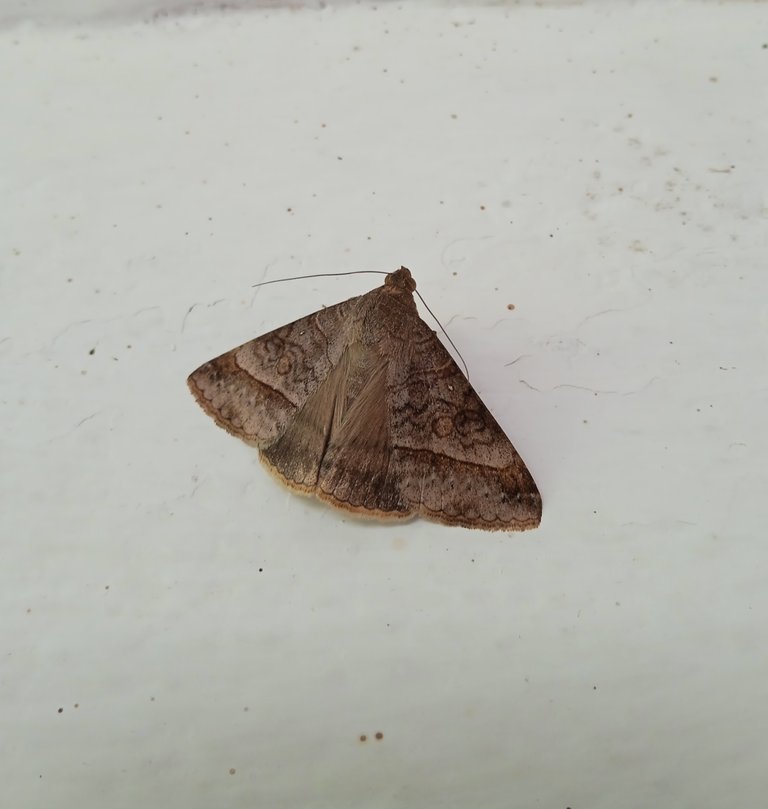 It lives in North, Central and South America. It is yellowish brown with reddish or coppery hues and faint dark brown wavy lines. It has kidney-shaped spots bordered by dark brown to black lines. Some adults may have a dark spot near the inner edge of the forewings. The eyes are globose and the antennae are filiform. Its wingspan is 30 to 40 millimeters.
Habita en Norte, Centro y Sudamérica. Es marrón amarillento con tonalidades rojizas o cobrizas y líneas onduladas tenues marrón oscuro. Tiene manchas en forma de riñón bordeadas de líneas marrón oscuro a negro. Algunos adultos pueden tener una mancha oscura cerca del borde interno de las alas delanteras. Los ojos son globosos y las antenas filiformes. Su envergadura es de 30 a 40 milímetros.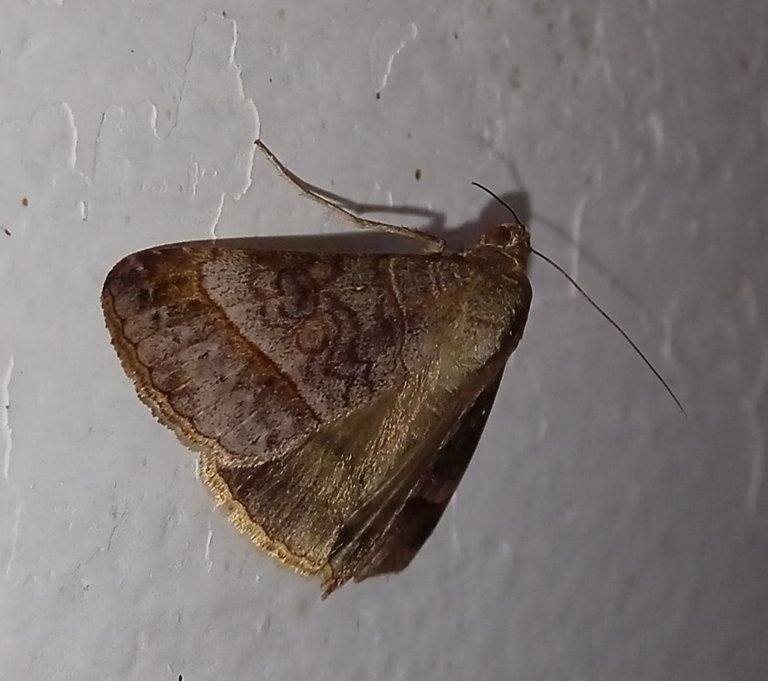 The larva of Mocis latipes in large quantities can cause severe damage to crops of rice, corn, cane, alfalfa, sorghum, wheat, forage and ornamental plants.
La larva de Mocis latipes en grandes cantidades puede causar severos daños en cultivos de arroz, maíz, caña, alfalfa, sorgo, trigo, plantas forrajeras y ornamentales.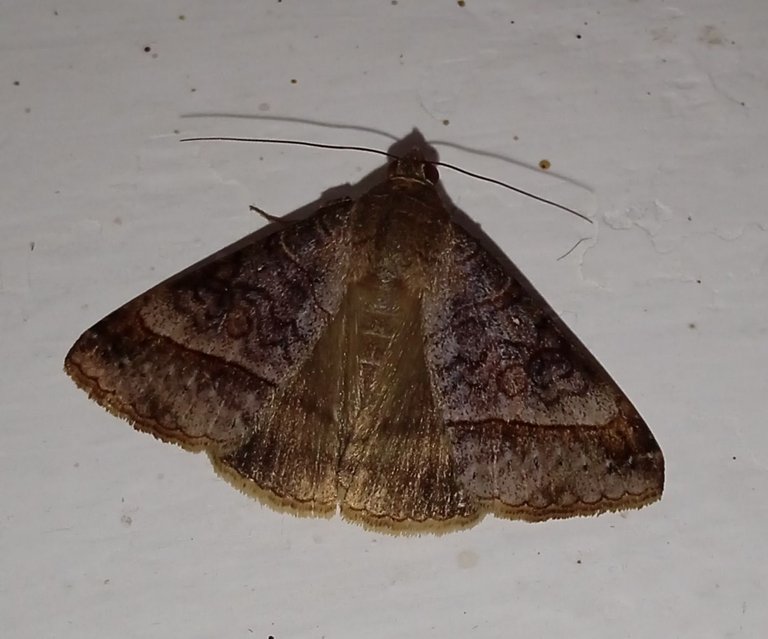 Studies have been carried out on the life cycle, and biological control methods have been developed for mocis latipes, using fungi (Metarhizium anisopliae, B. bassiana and N. rileyi), nematodes and bacteria (Bacillus thuringiensis), in order to reduce their impact on the production of rice and other crops.
Se han efectuado estudios sobre el ciclo vital, y desarrollado métodos de control biológico de mocis latipes, mediante hongos (Metarhizium anisopliae, B. bassiana y N. rileyi), nematodos y bacterias ( Bacillus thuringiensis), con el fin de disminuir su impacto sobre la producción de arroz y otros cultivos.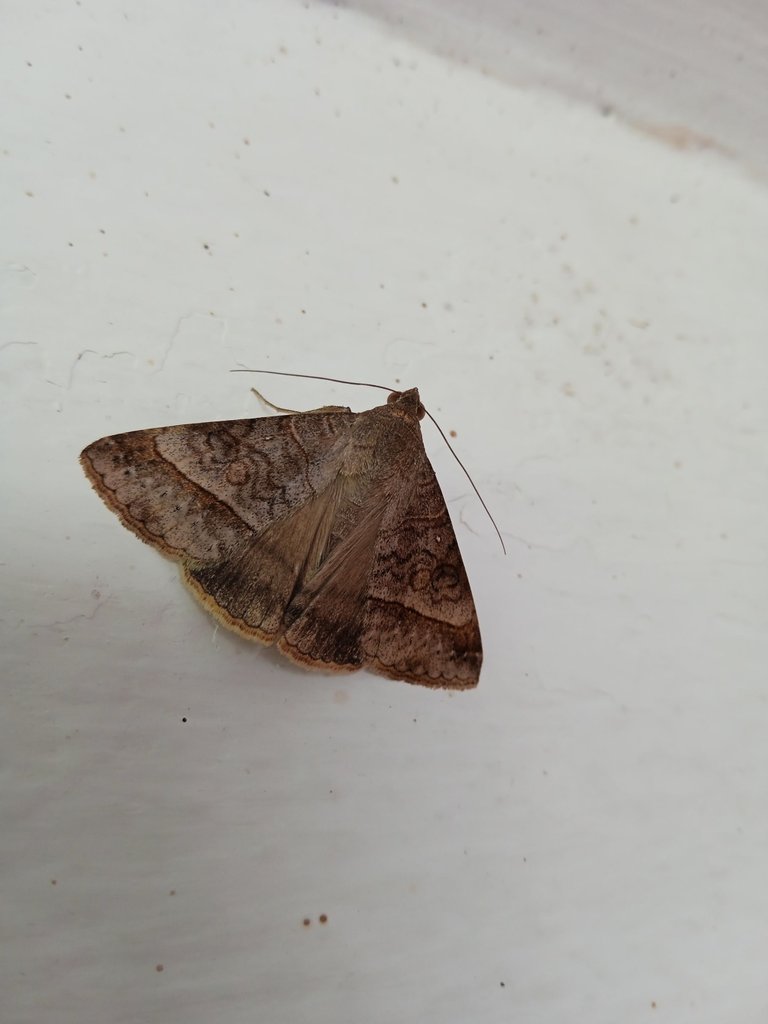 Date and place of discovery: June 9, 2022, in Libertador municipality, Carabobo state, Venezuela.
All the photos were taken by myself, @elentogether, with my Xiaomi Redmi 9C.
Fecha y lugar del descubrimiento: 9 de junio de 2022, en municipio libertador, estado Carabobo, Venezuela.
Todas las fotos fueron tomadas por mi misma, @elentogether, con mi Xiaomi Redmi 9C.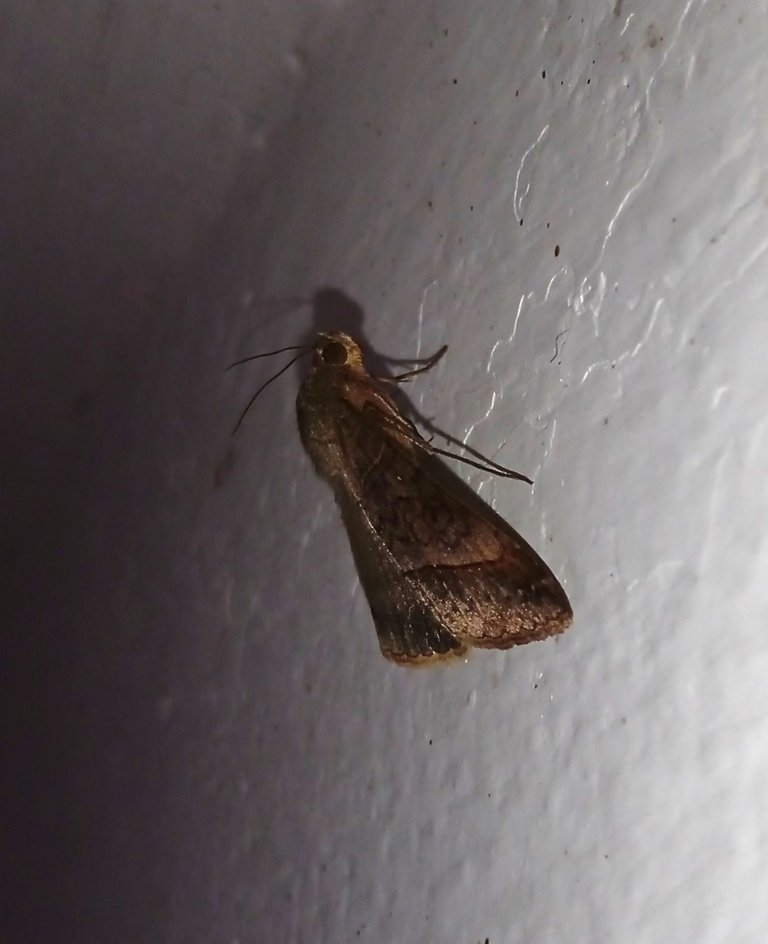 To gather information, I consulted articles on Mocis latipes in Wikipedia, Ergomix, Revista Bioagro and BugGuide.
Para recopilar información consulté artículos sobre Mocis latipes en Wikipedia, Ergomix, Revista Bioagro y BugGuide.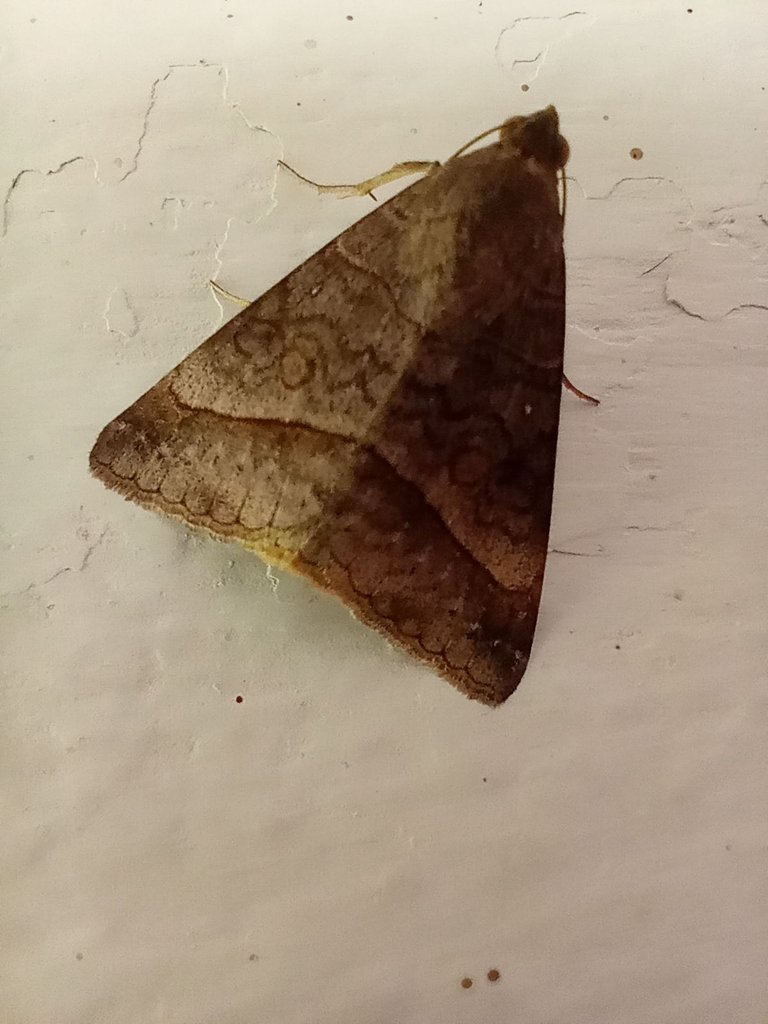 Thank you!
Thank you so much for stopping by and reading about my discovery.
Muchas gracias por visitarme y leer sobre mi descubrimiento.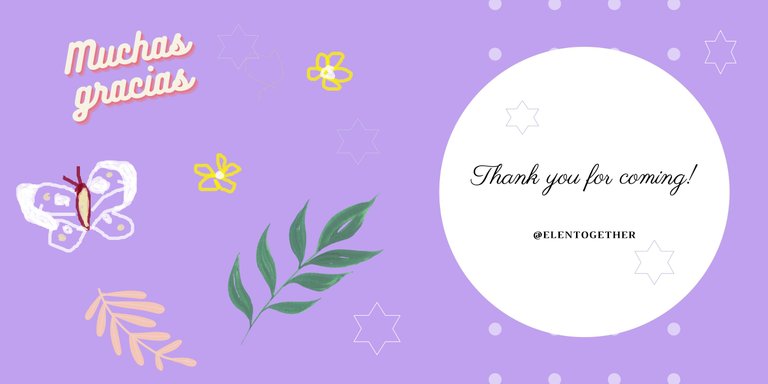 Imagen hecha con Canva y Paint.
Translated with / Traducido con: Google translator
References/ Referencias:
https://en.wikipedia.org/wiki/Mocis_latipes
https://www.engormix.com/agricultura/articulos/anotaciones-bioecologicas-mocis-latipes-t43228.htm
https://revistabioagro.mx/index.php/revista/article/view/177/201
https://bugguide.net/index.php?q=search&keys=Mocis+latipes&search=Search
---
---