[En-Es] Water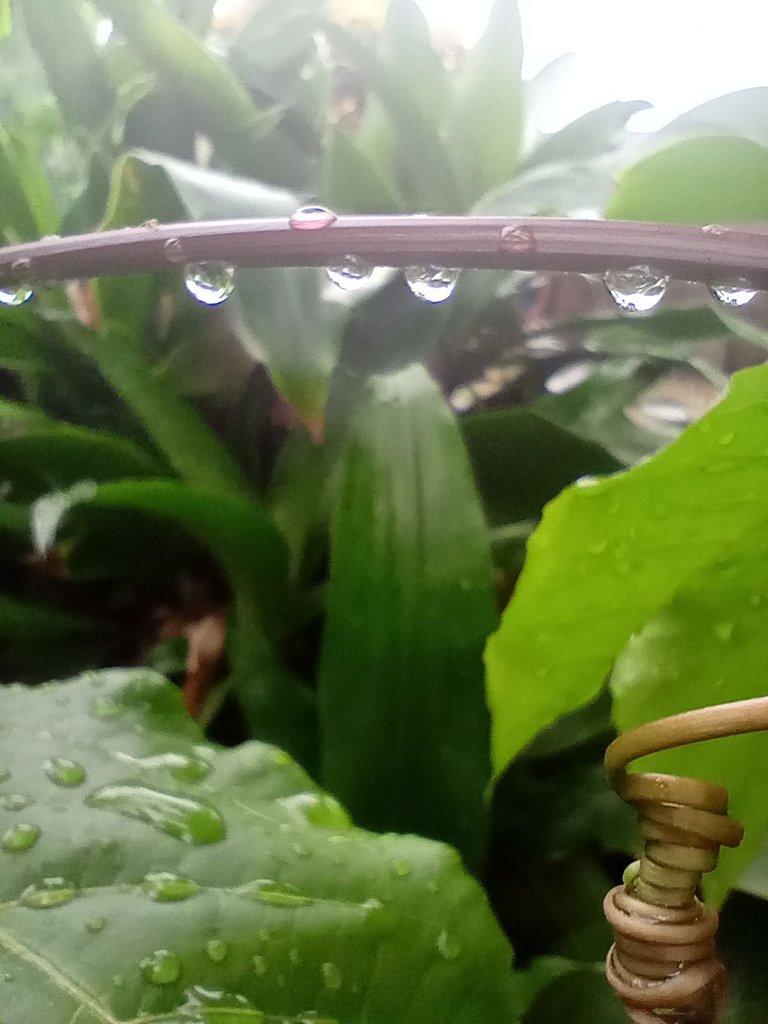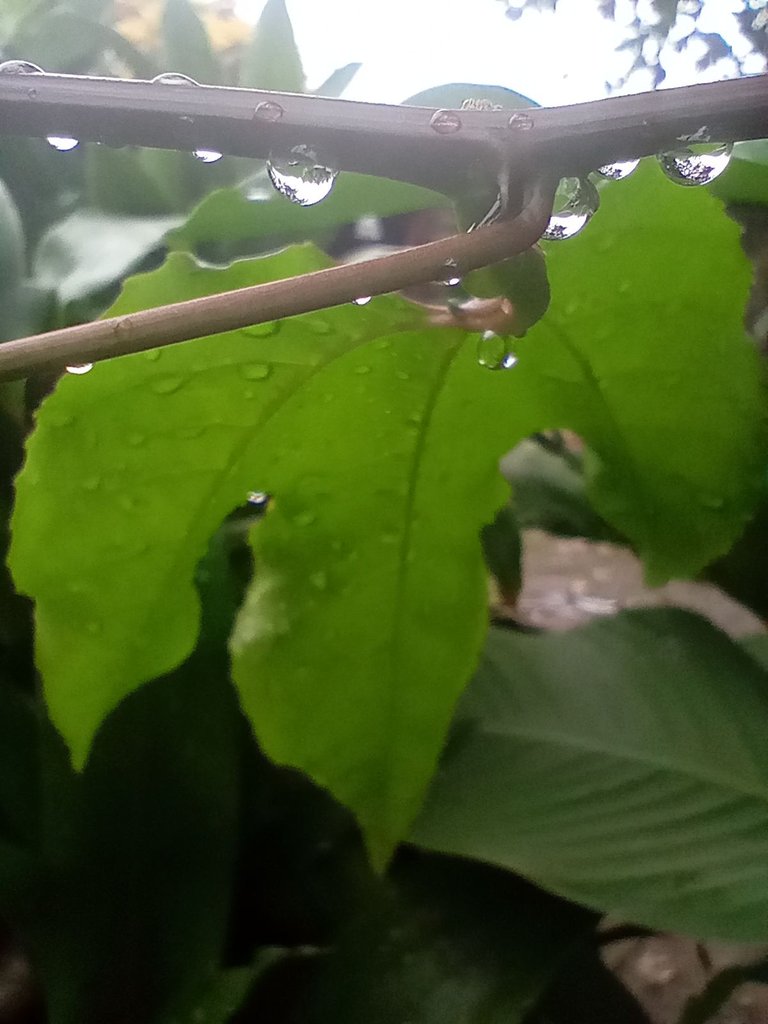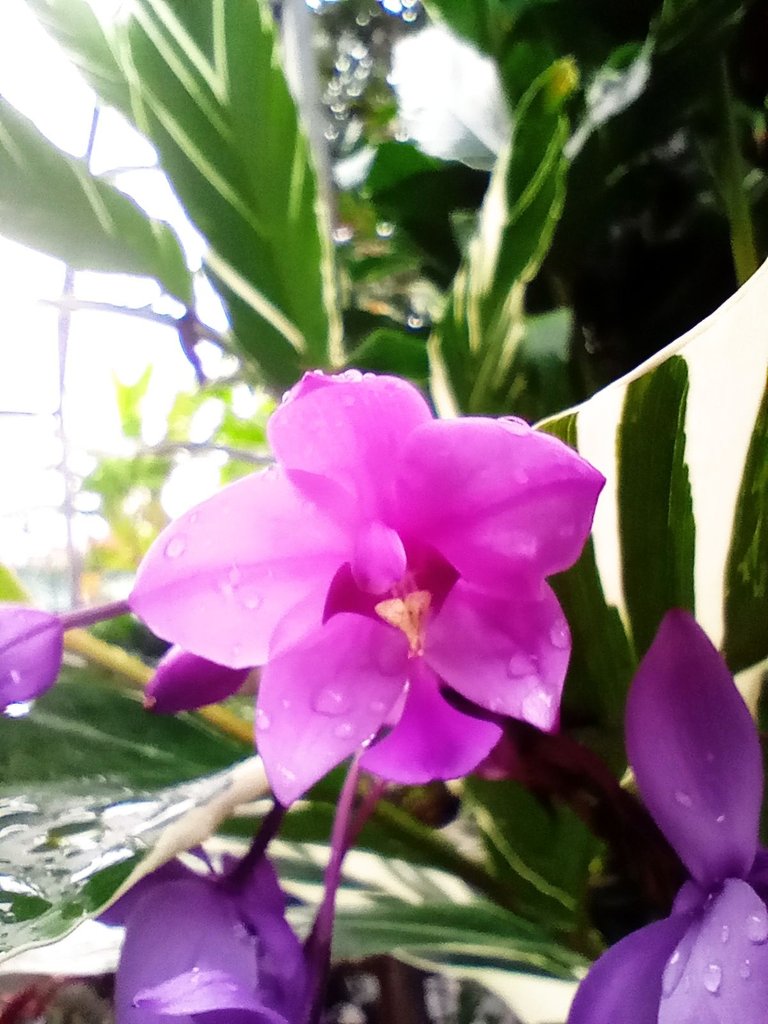 Hello friends of Hive!, I hope you are all very well.
There is one thing that not even the most influential leaders have been able to fully control: the weather.
Where I live, the rainy season is beginning to make itself felt strongly and, although we have drinking water, we are always happy with the change of season. I imagine the joy in places where there is only rainfall to supply the vital liquid, so necessary, for example, for crop irrigation.
Sometimes it rains so much here that it becomes difficult to clean and wash clothes.
Lately I have become a fan of the effect of water on plants in the garden, here are some examples.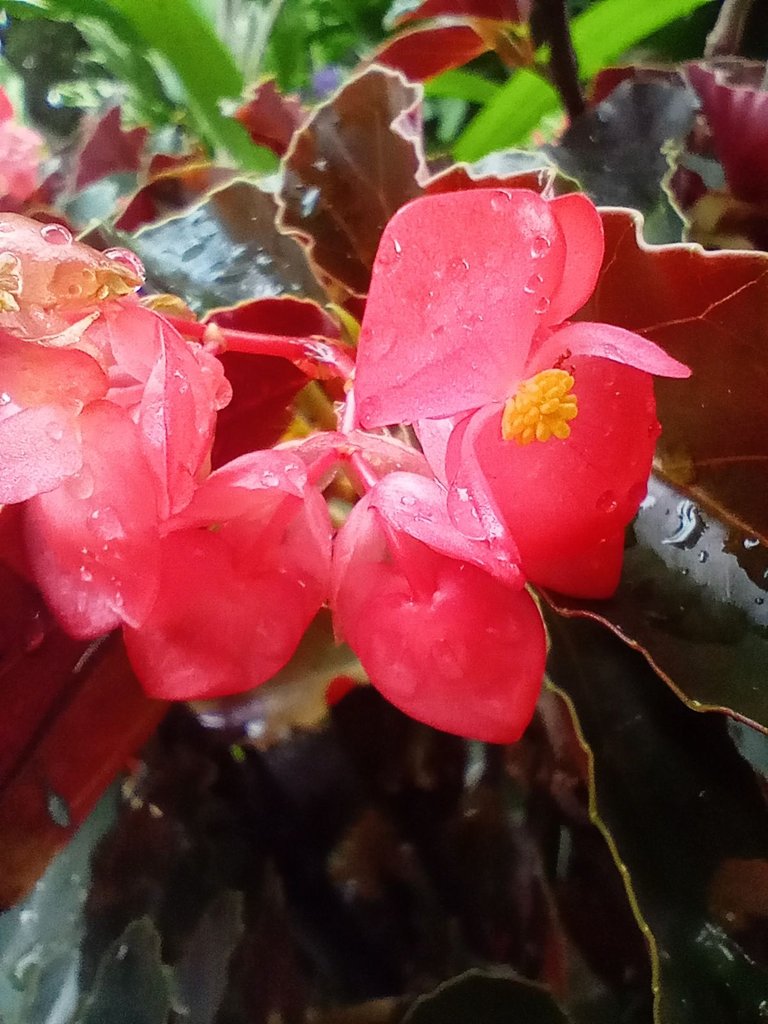 Hola amigos de Hive!, espero que esten todos muy bien.
Hay algo que ni siquiera los líderes más influyentes han podido controlar del todo: el clima.
Dónde vivo está comenzando a hacerse sentir con fuerza la temporada de lluvias y, aunque contamos con agua potable, siempre nos alegramos con el cambio de estación. Imagino el júbilo en los lugares donde solo se cuenta con las precipitaciones para abastecerse del vital líquido, tan necesario, por ejemplo, para el riego de cultivos.
A veces llueve tanto aquí que se hace difícil limpiar y lavar ropa.
Últimamente me he vuelto fanática del efecto del agua en las plantas del jardín, aquí hay algunos ejemplos.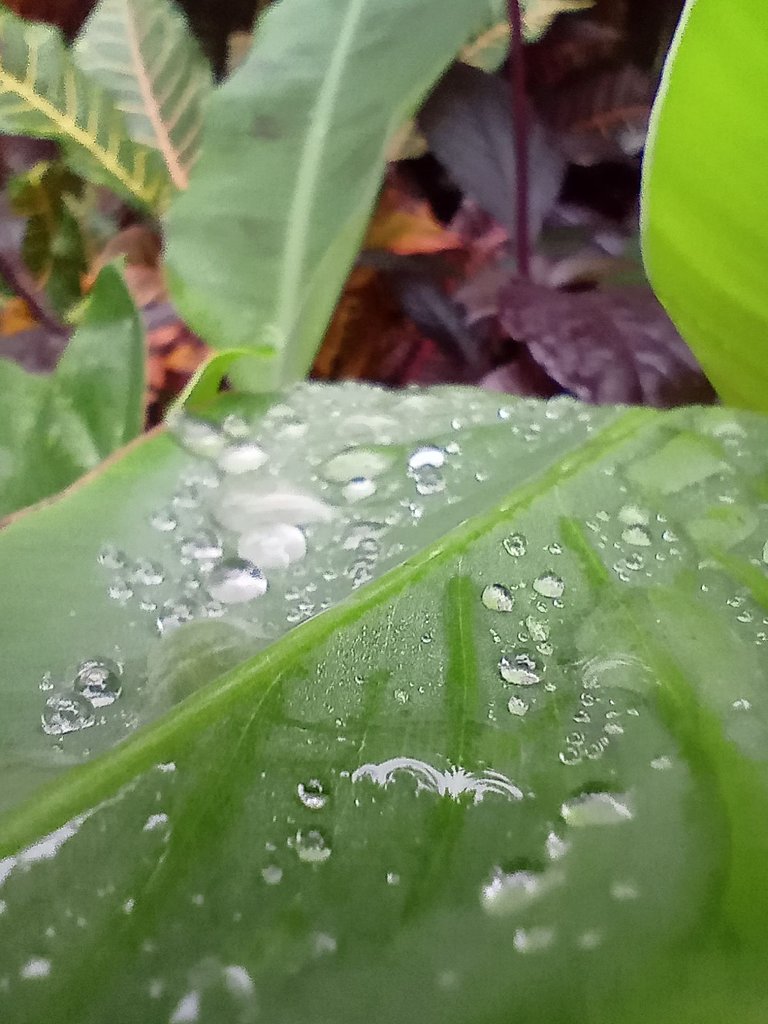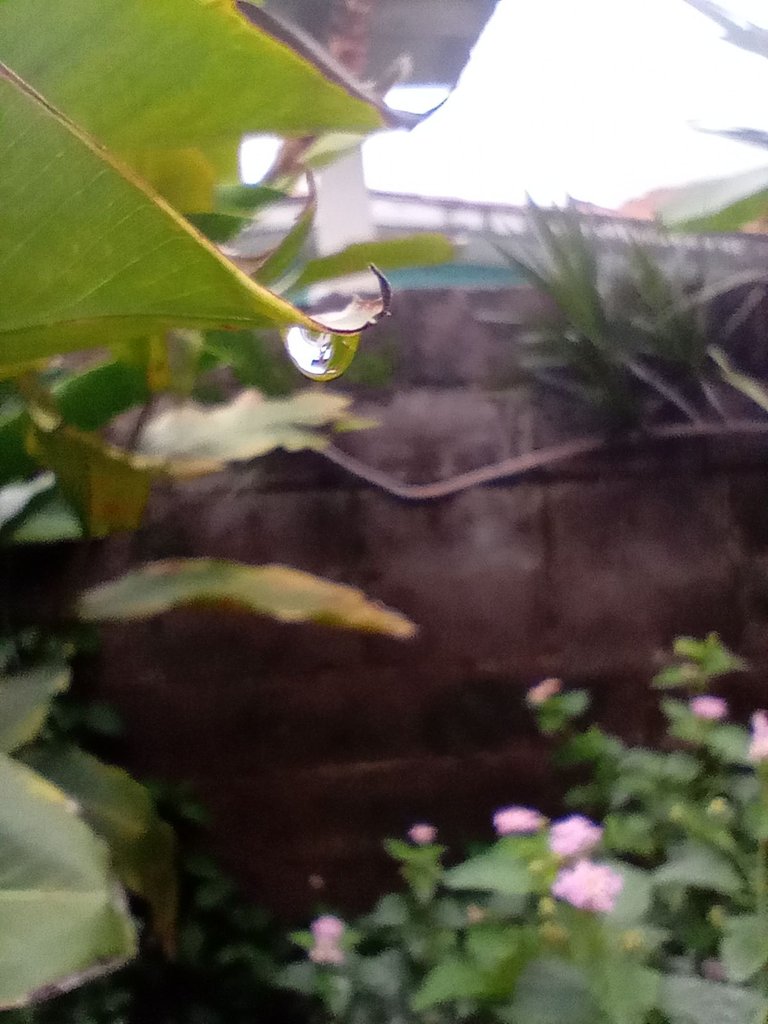 I love these hemispheres of water, there are times when they look almost like suspended transparent balls and last beyond noon, even if the sun is radiant.
Estas semiesferas de agua, me encantan, hay ocasiones en las que se ven casi como pelotitas transparentes suspendidas y duran más allá del mediodía, aunque el sol sea radiante.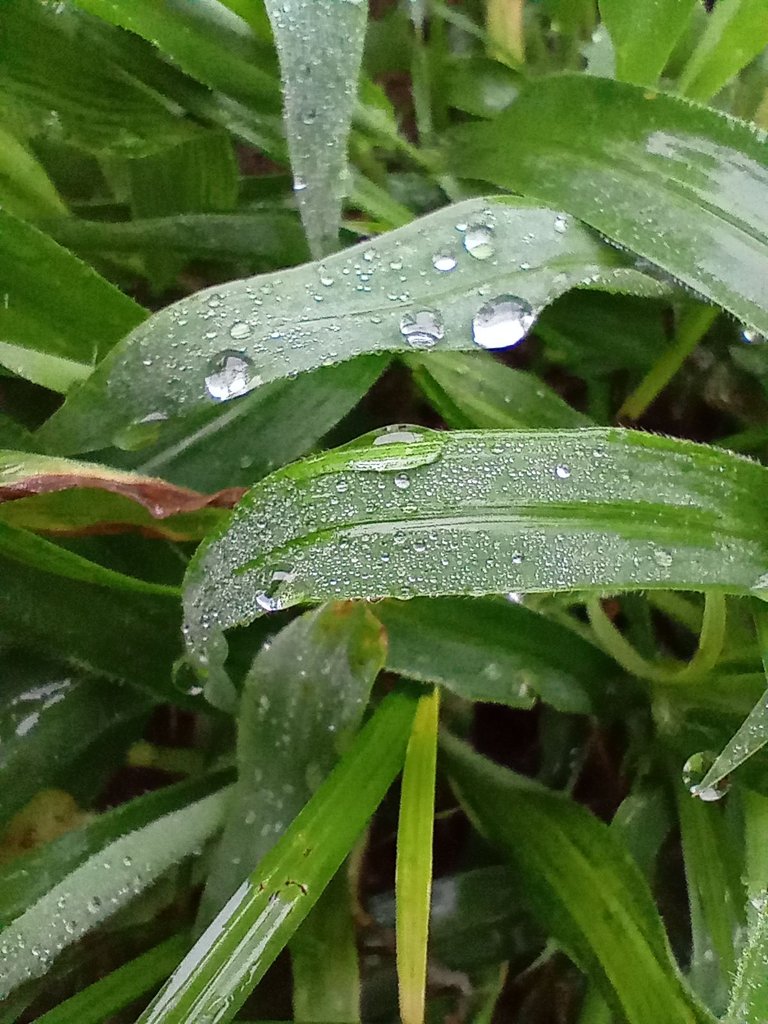 I wonder if, as a result of pollution, rainwater has a different composition, and that is what makes the drops take longer to evaporate.
Me pregunto si, producto de la contaminación, el agua de lluvia tendrá una composición distinta, y eso sea lo que hace que las gotas tarden más en evaporarse.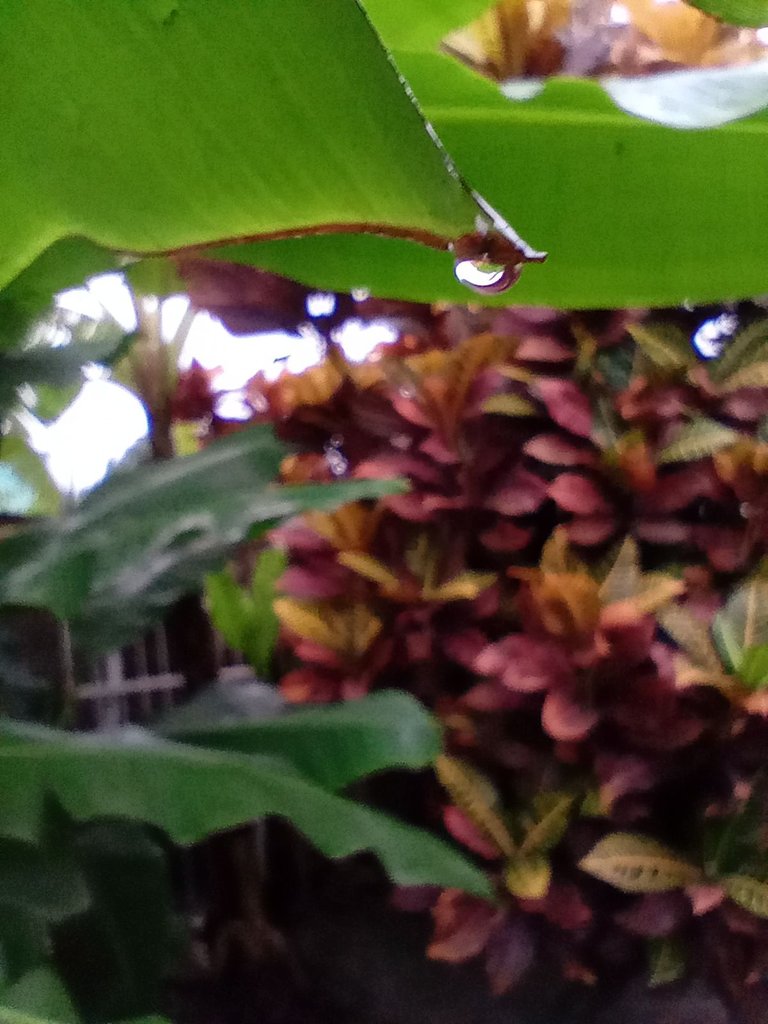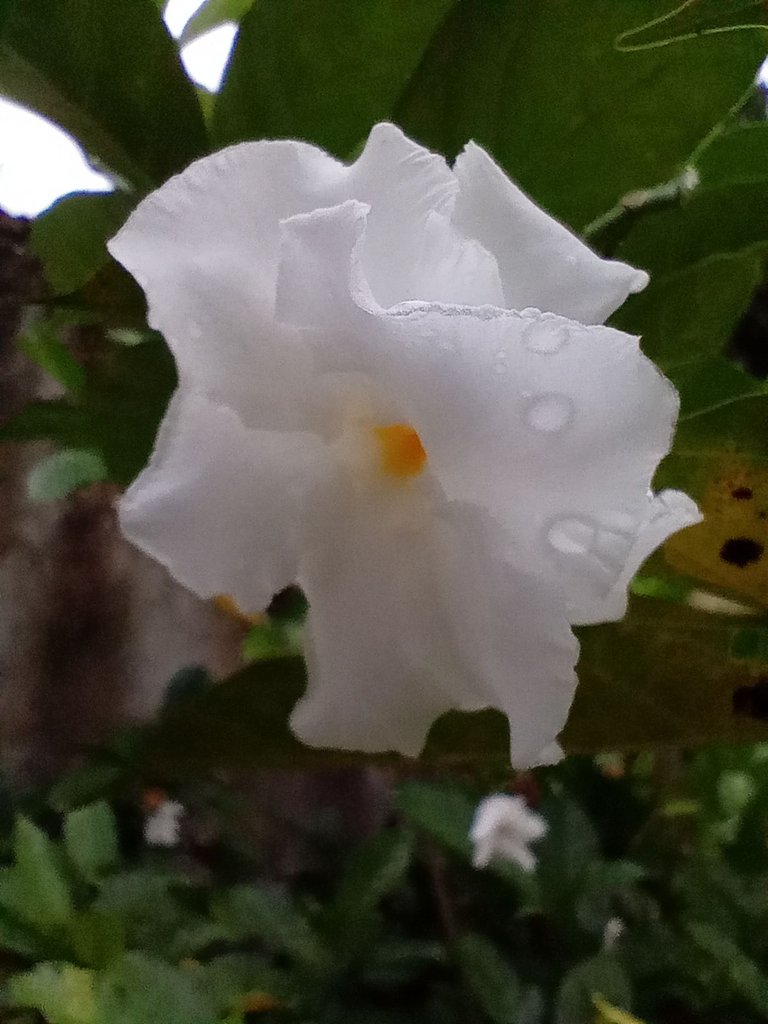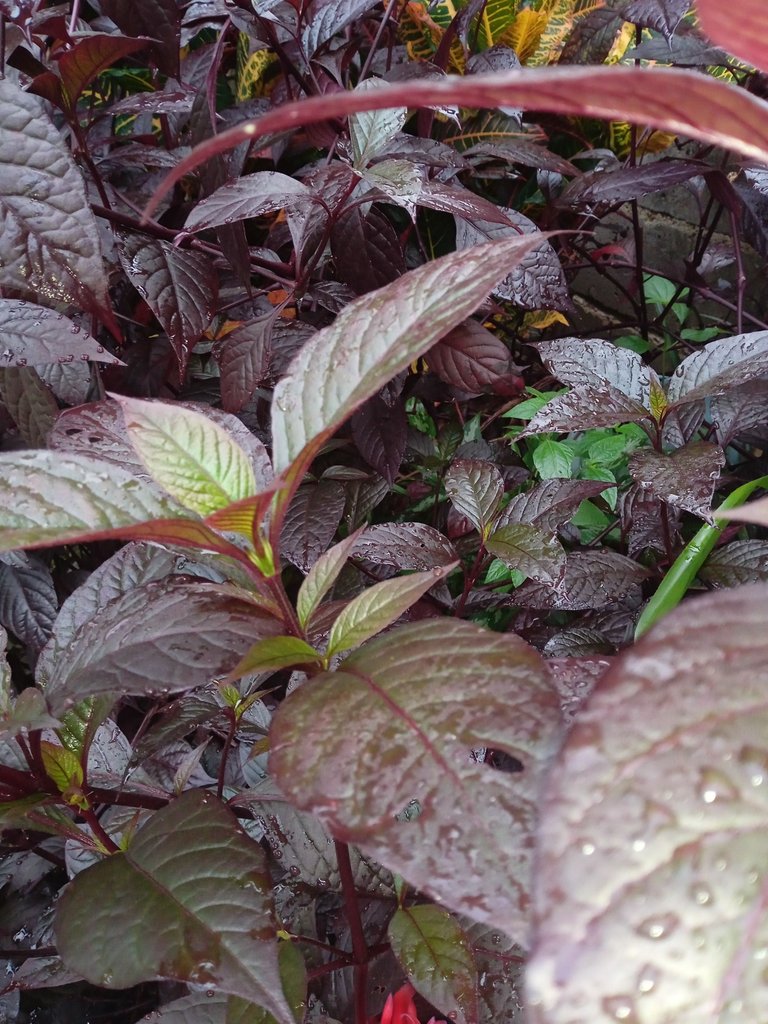 Whether in the form of dew or through a torrential downpour, water, with a few exceptions, has a very positive influence.
That's why they say "water is life".
Bien sea en forma de rocío o por medio de un torrencial aguacero, el agua, salvo algunas excepciones, tiene una influencia muy positiva.
Por eso dicen "el agua es vida".
All photos were taken by me, @elentogether, with the camera of my Xiaomi Redmi 9C phone.
Thank you!
Thank you so much for stopping by to read my blog.
Todas las fotos fueron tomadas por mi, @elentogether, con la cámara de mi teléfono Redmi 9C de Xiaomi.
Muchas gracias por detenerse a leer mi blog.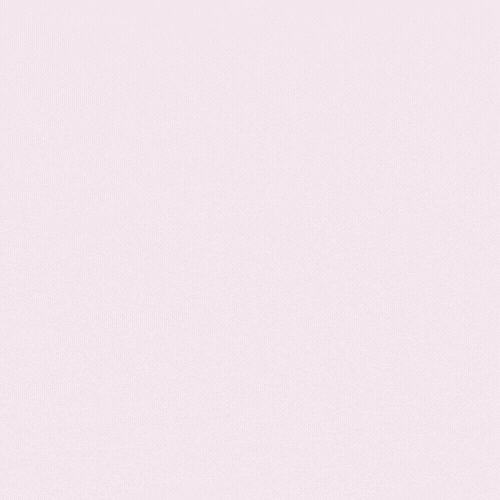 Gif hecho con Canva
Traducido con traductor de Google
---
---