Jacaranda mimosifolia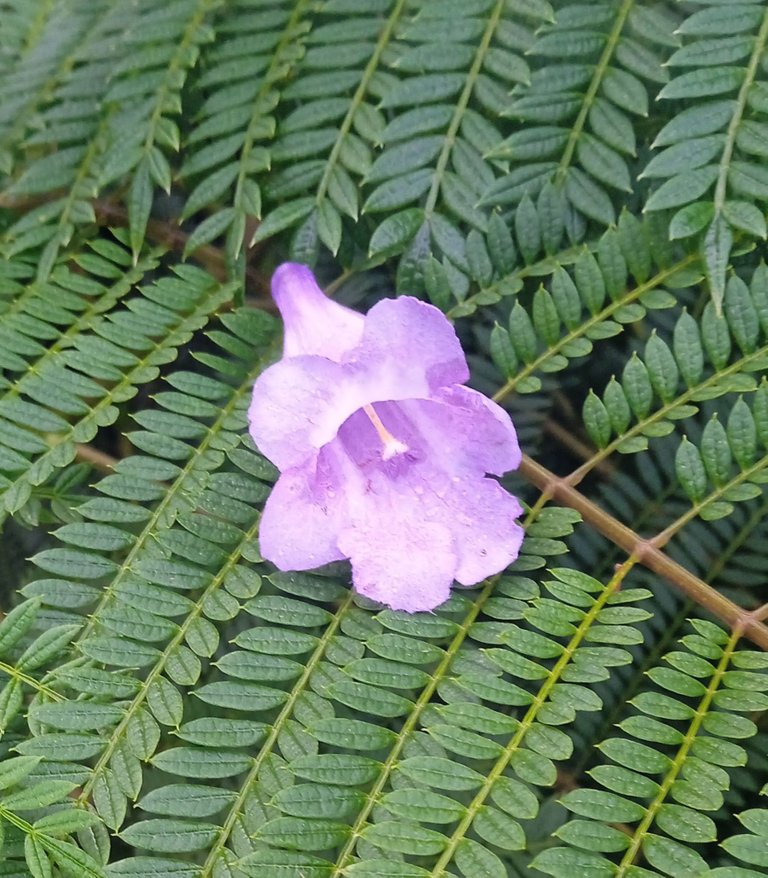 Hello dear Petals community.
One of my sisters grew this tree from seed. She gave it to our mother, and our mother planted it near the wall that divides her house from her neighbor's. My sister also gave me one, but I planted it in a plot that we have not far from here.
Hola querida comunidad de Petals.
Una de mis hermanas produjo este árbol a partir de semillas. Se lo regaló a mamá, y mamá lo sembró cerca de la pared que divide su casa de la de la vecina. A mí también me regaló uno, pero lo sembré en una parcela que tenemos no muy lejos de aquí.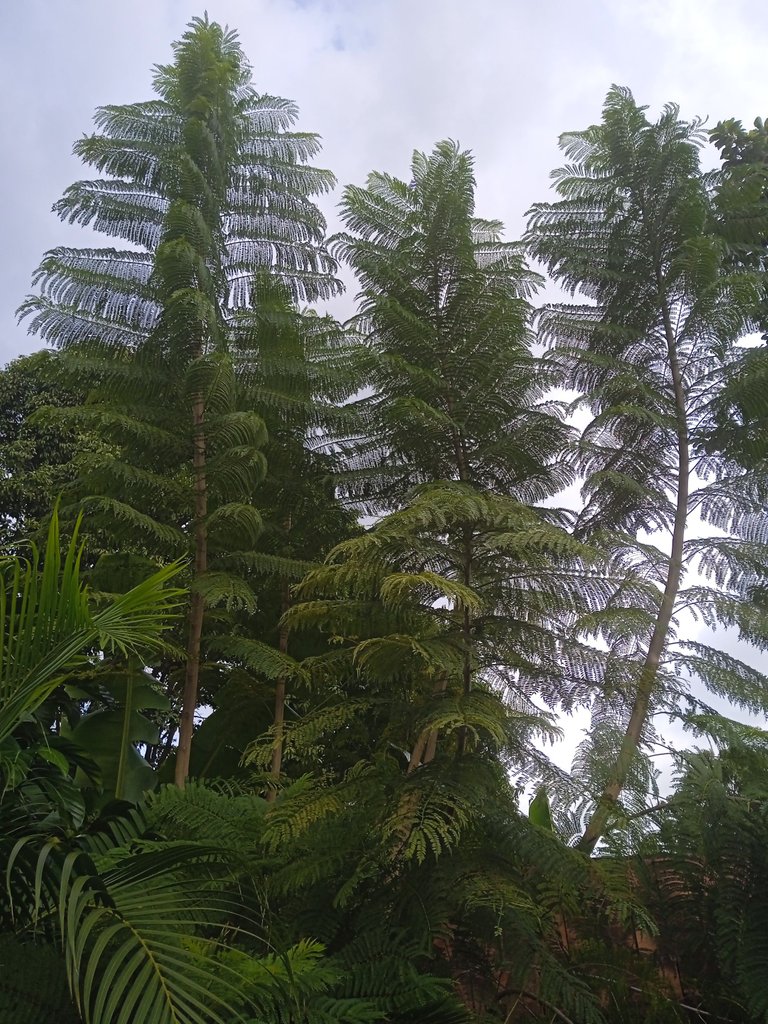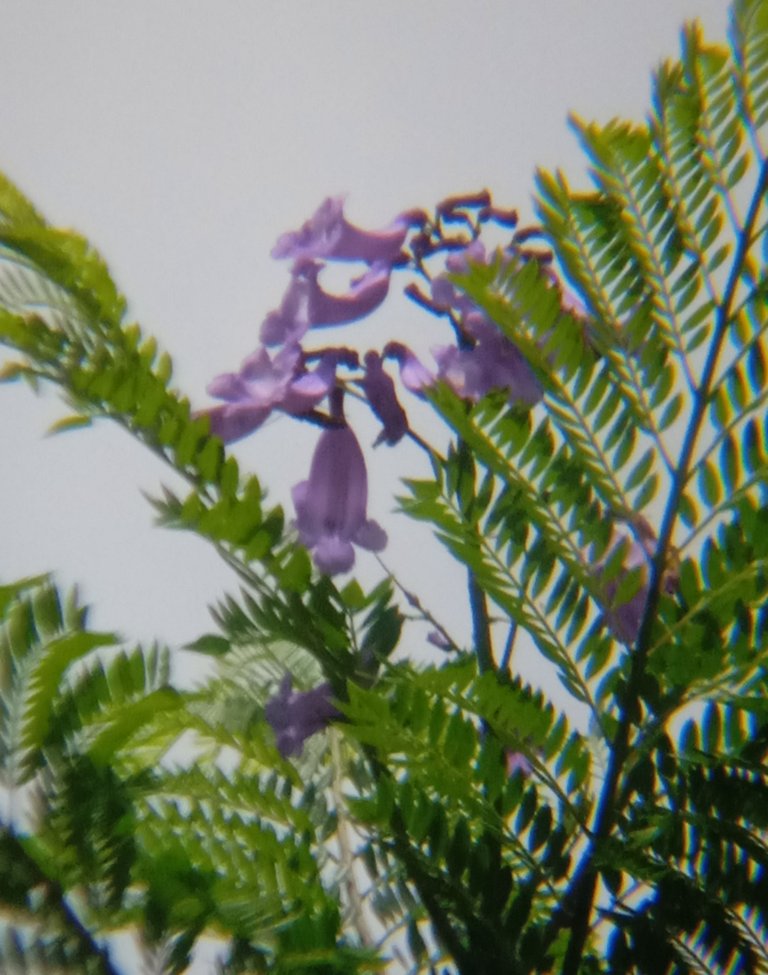 In a short time it grew a lot and, despite the fact that we did regular pruning, we had to pay 3 years ago to cut it down quite a bit and reduce the danger of having such a large tree near the houses.
En poco tiempo creció muchísimo y, a pesar de que le hicimos podas periódicas, tuvimos que pagar hace unos 3 años para cortarlo bastante y reducir el peligro de tener un árbol tan grande cerca de las casas.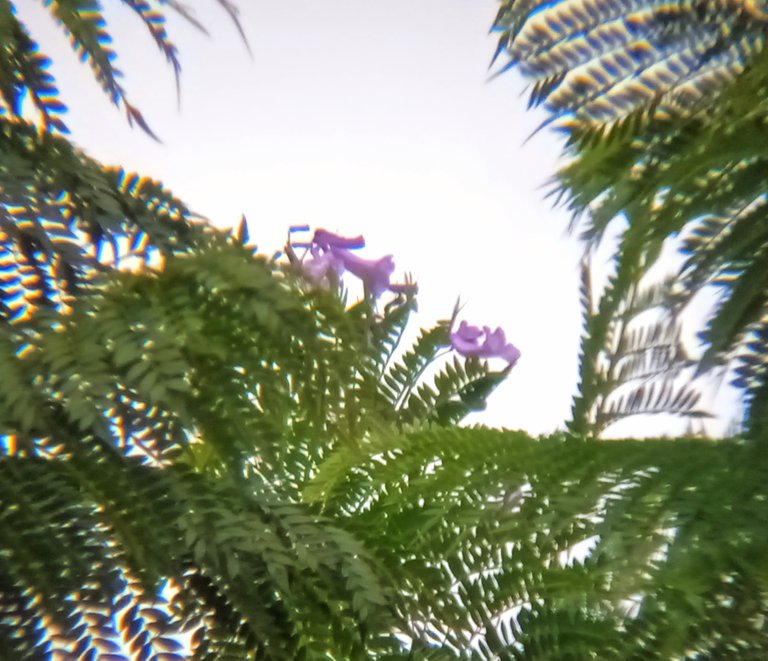 I only knew the generic name because my sister told us, but I didn't know anything else about it.
I noticed that it had irregular but very pretty foliage and that the dry leaves burned easily and gave off a very pleasant smell.
Yo solo conocía el nombre genérico porque mi hermana nos lo dijo, pero no sabía más nada de él.
Noté que tenía un follaje irregular pero muy bonito y que las hojas secas ardían con facilidad y despedían un olor muy agradable.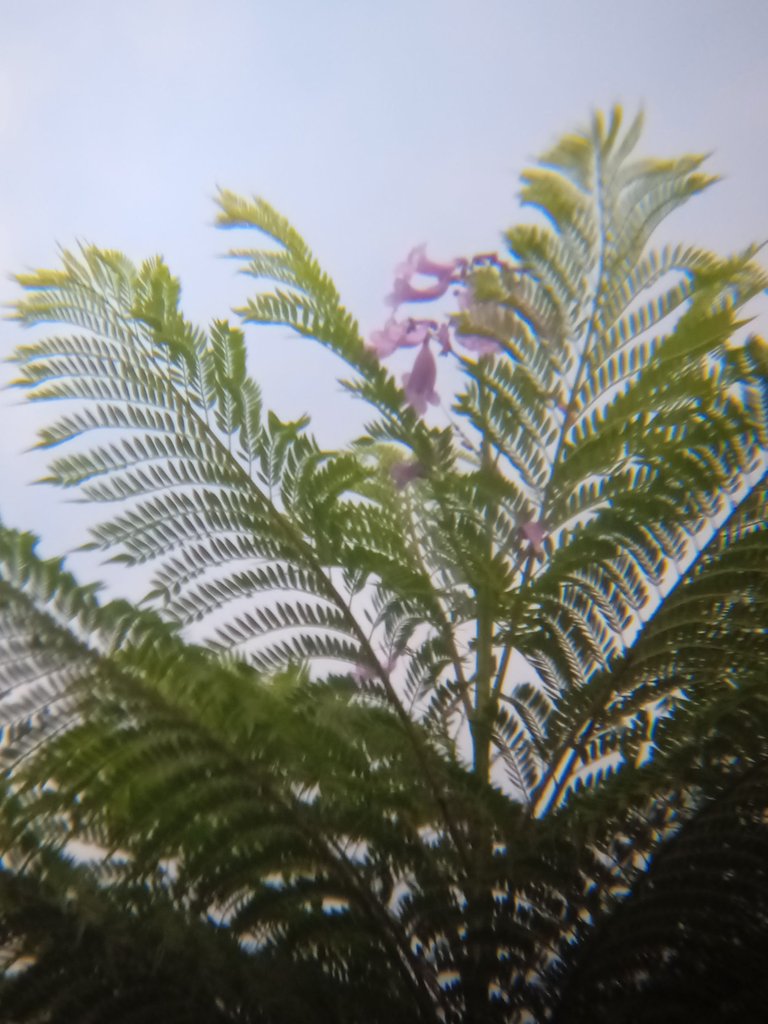 By chance I also discovered that it had flowers, because at its foot a series of little purple things appeared that were eaten by morrocoyes and I didn't know where they came from. Also appearing nearby were flat capsule-like structures that I now know are its fruits.
Por casualidad también descubrí que tenía flores, pues a su pie amanecía una serie de cositas moradas que eran comidas por los morrocoyes y que no sabía de dónde salían. También aparecían cerca unas estructuras parecidas a cápsulas planas que ahora sé que constituyen sus frutos.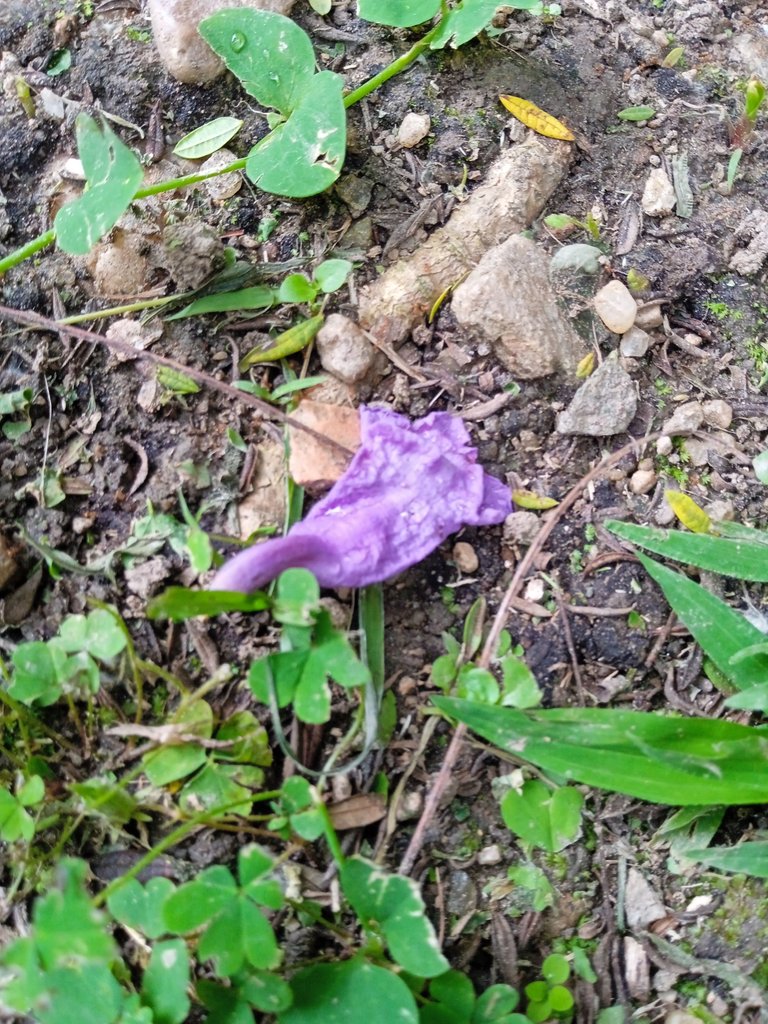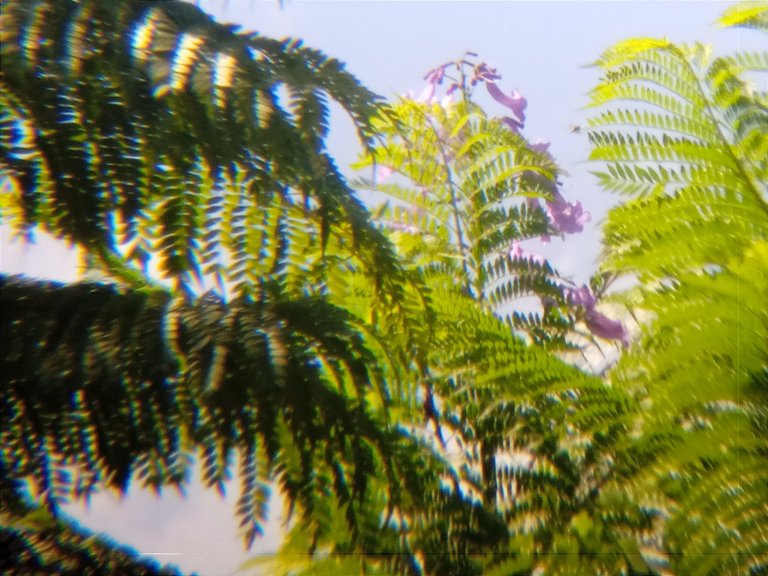 As much as I tried to look at the flowers on the tree, before falling, I couldn't, it seems that it was determined to hide them with zeal. I had to search the internet to find out exactly how they are.
Now I think that the difficulty in looking at its flowers is due to the fact that it is a very tall tree and we are in a very small area and haven't a good perspective to look at the flowers as if we were in a park, square, or large street, it is say, a much more open area.
Por más que me esforzaba en mirar las flores en el árbol, antes de caer, no podía, parece que este se empeñaba en ocultarlas con celo. Tuve que investigar en internet para saber cómo son exactamente.
Ahora creo que la dificultad para mirar sus flores se debe a que es un árbol muy alto y estamos en en área muy pequeña y no tenemos una buena perspectiva para mirar las flores como si estuvieramos en un parque, plaza, o calle grande, es fecir, una área mucho más abierta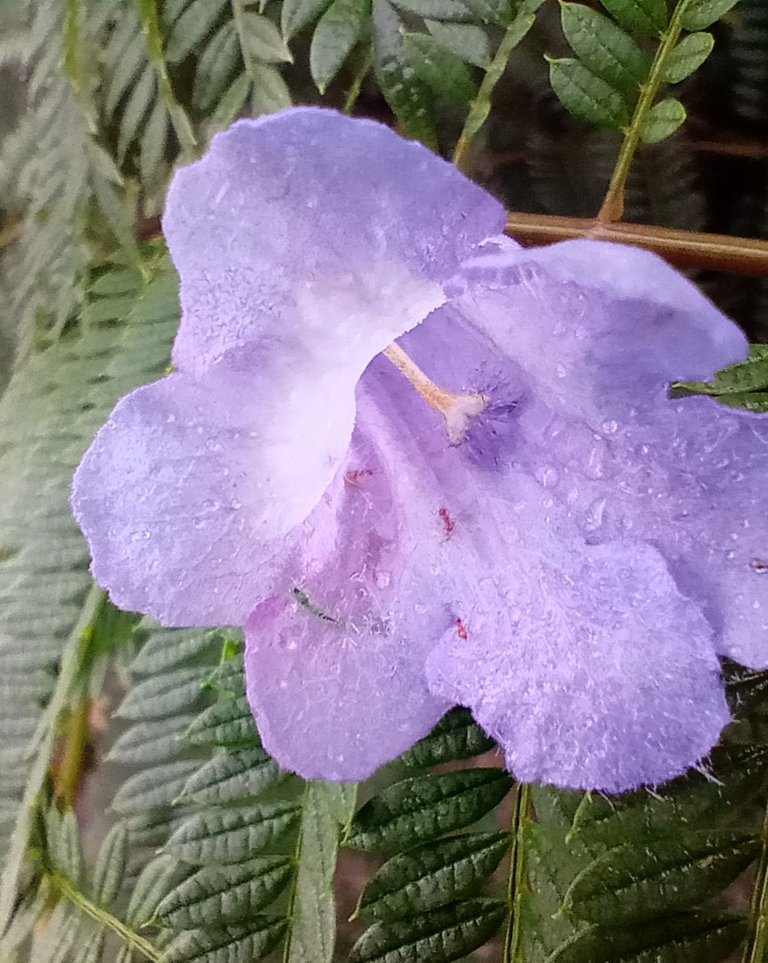 I put more effort into photographing them with a new lens and was able to see them almost as they are and photograph them before they fell.
I have read that they have a fragrance similar to honey, now I understand why there were so many insects swarming around them when I tried to photograph them with the lens.
Puse más empeño en fotografiarlas con un lente nuevo y logré verlas casi tal como son y fotografiarlas antes de caer.
He leído que tienen fragancia parecida a la de la miel, ahora entiendo por qué habian tantos insectos revoloteando alrededor de ellas cuando intentaba fotografiarlas con el lente.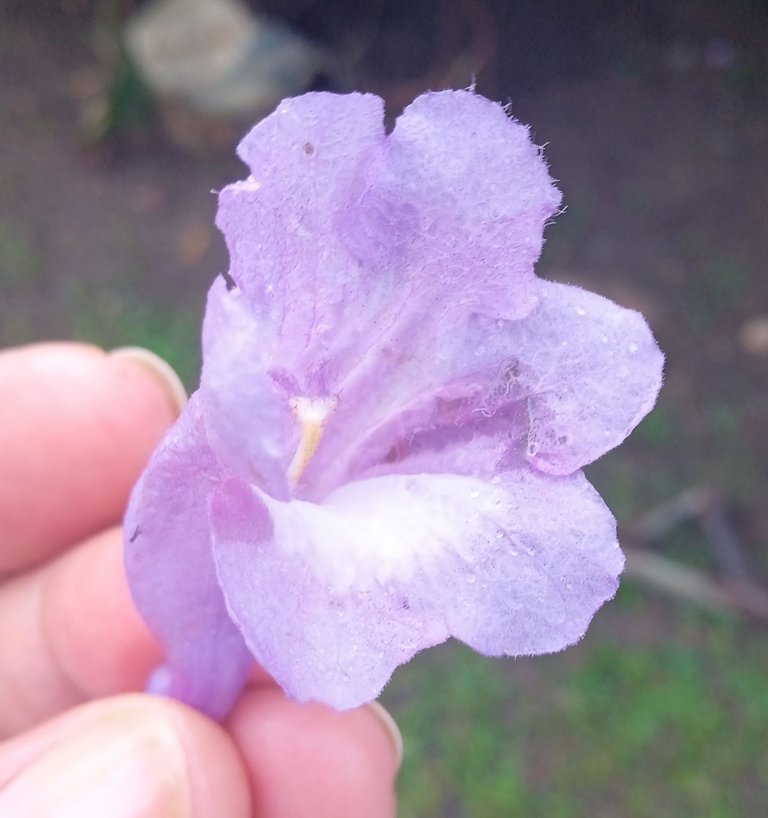 Now that I know this tree a little more it seems more interesting to me. I have learned that its bark, flowers and leaves have antiseptic and antibacterial properties, also that its wood is highly valued by cabinetmakers and carpenters.
The flower, together with the tree, constitutes the most representative symbol of the Mexican state of Aguascalientes (Source). Some species of the genus have been taken out of their natural range and planted in streets and squares where they create beautiful landscapes with the color of their flowers, for example they are famous in some urban areas of Argentina.
Ahora que conozco este árbol un poco más me parece más interesante. Me he enterado de que su corteza sus flores y sus hojas tienen propiedades antisépticas y antibacterianas, también de que su madera es muy apreciada por ebanistas y carpinteros.
La flor, junto con el árbol constituye el símbolo más representativo del estado mexicano de Aguascalientes (Fuente).
Algunas especies del género han sido llevadas fuera de su rango natural y sembradas en calles y plazas donde crean hermosos paisajes con el colorido de sus flores, por ejemplo son famosas en algunas zonas urbanas de Argentina.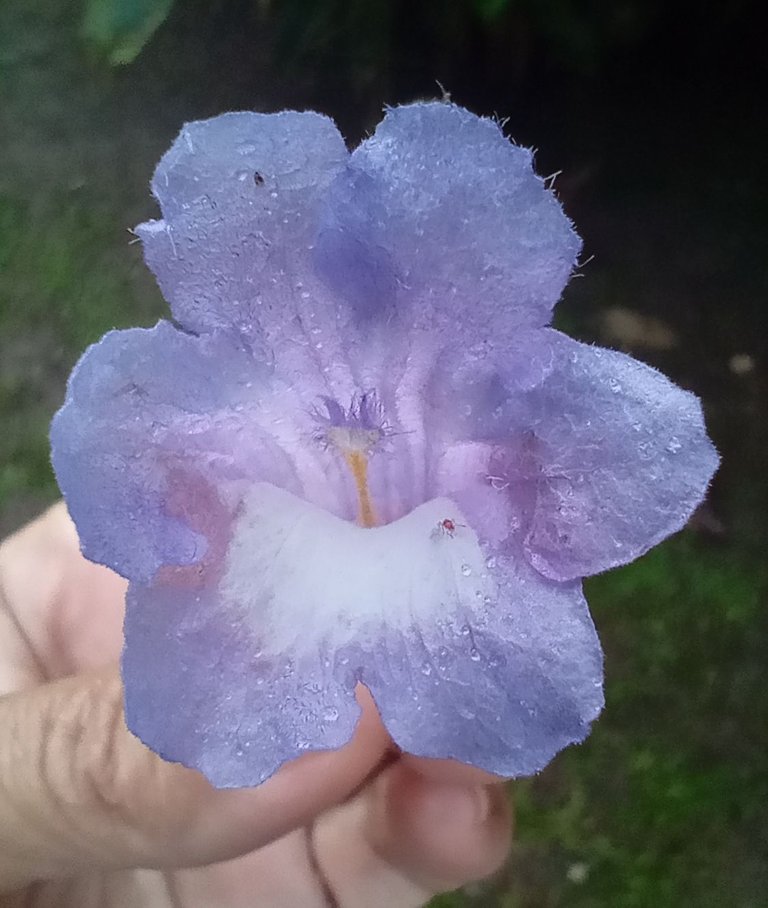 Jacaranda is actually a genus made up of more than 50 species of trees and shrubs from the bignoniaceae family, typical of intertropical and subtropical América (Source).
Jacaranda mimosifolia can reach 15 meters in height and more than 3 meters in diameter in its crown, it is easy to maintain because it resists pests and periods of drought, and also tolerates pruning nobly.
It is significant that the wild population of jacaranda has been on the red list of the IUCN (The International Union for Conservation of Nature) since 1998, since it is threatened by environmental changes that affect its survival and reproduction.
Jacaranda es en realidad un género compuesto por más 50 especies de árboles y arbustos de la familia de las bignoniàceas, típicos de la América Intertropical y subtropical (Fuente).
Jacaranda mimosifolia puede alcanzar los 15 metros de altura y más de 3 metros de diámetro en su copa, es fácil de mantener porque resiste plagas y periodos de sequía, y también tolera con nobleza las podas.
Es significativo que la población silvestre de jacaranda se encuentra en la lista roja de la UICN (The International Union for Conservation of Nature) desde 1998, ya que está amenazada por cambios ambientales que afectan su supervivencia y reproducción.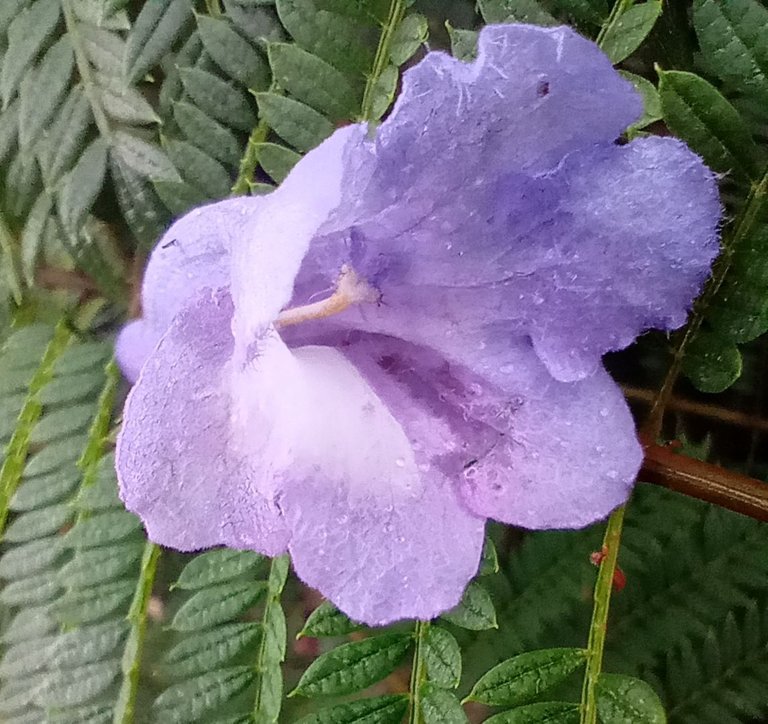 All photos were taken by me @elentogether, with my Xiaomi Redmi 9C smartphone.
Todas las fotos fueron tomadas por mi @elentogether, con mi teléfono inteligente Redmi 9C de Xiaomi.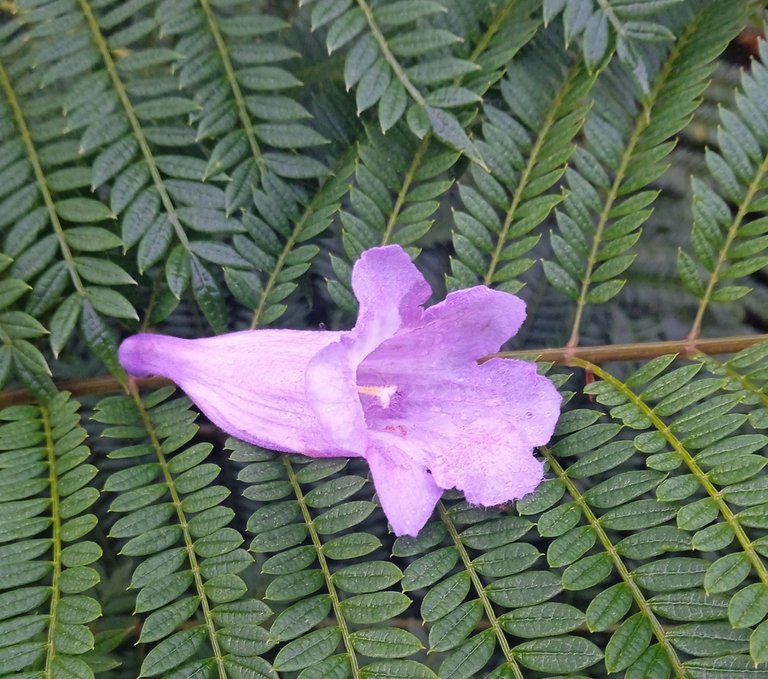 To gather more information I have used articles on the jacaranda genus from Wikipedia and the "Picture this" app.
Para reunir más información he usado artículos sobre el género jacaranda de Wikipedia y la aplicación "Picture this".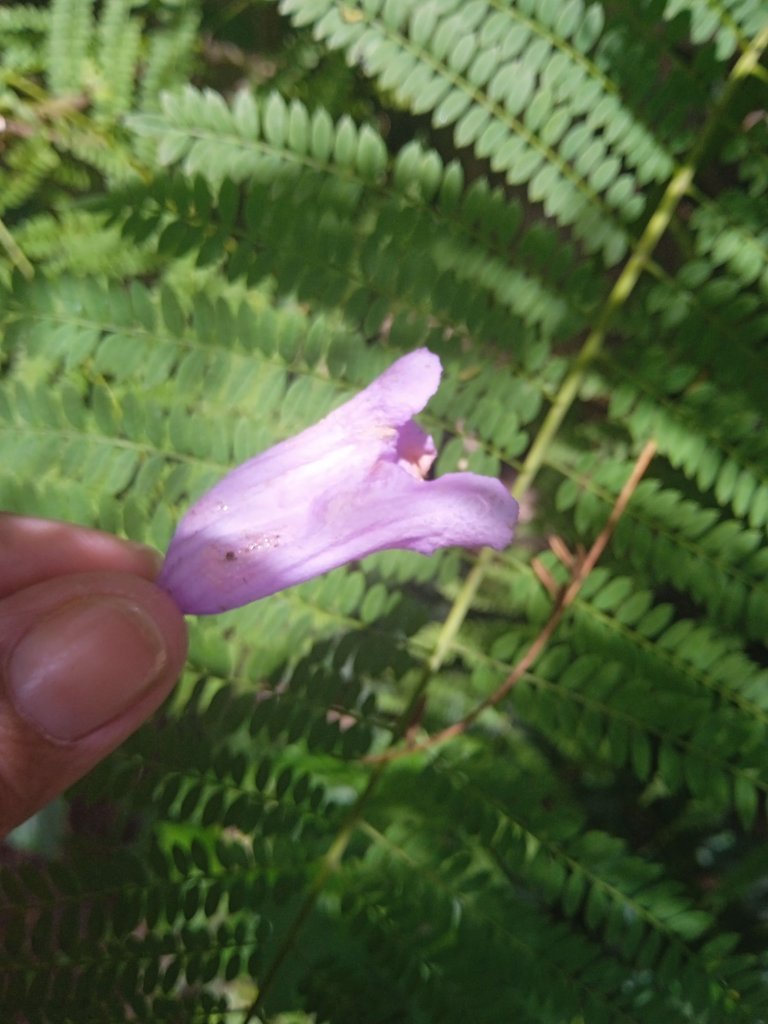 Thank you so much for stopping by and reading about our jacaranda tree.
Muchas gracias por detenerse y leer sobre nuestro árbol de jacaranda.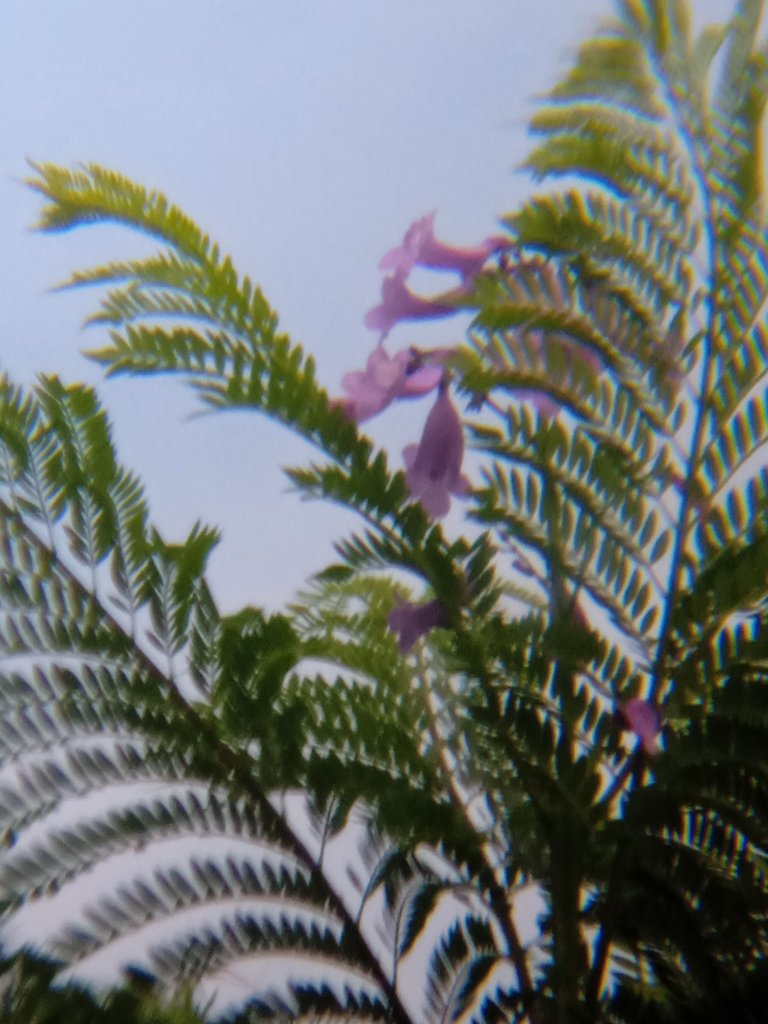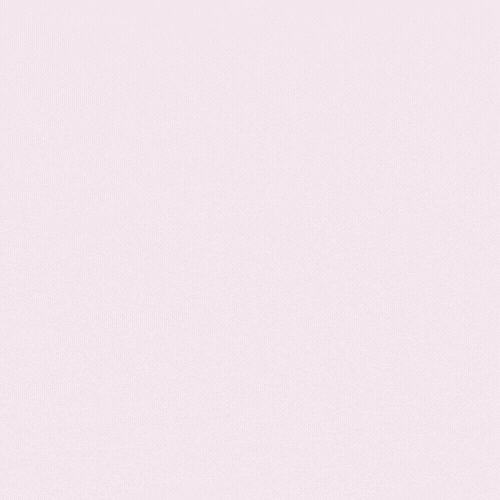 Gif made with / Gif hecho con Canva
Reference / Referencia:
https://es.wikipedia.org/wiki/Jacaranda_mimosifolia
Translated with / Traducido con: Google translator.
---
---