Step by step in the birth of a butterfly
Hello beautiful community of Insectsoftheworld.
I managed to make a healthy butterfly hatch inside a glass jar. Before I had tried it with another species and I succeeded, but the butterfly could not fly. I made the mistake of not encouraging the cocoon to take the proper position.
I will tell you about the process in chronological order:
On 08/05/2022 I found the caterpillar and placed it in the jar along with some young passifloraceae leaves.
Hola bella comunidad de Insectsoftheworld.
Logré que una mariposa saludable naciera dentro de un frasco de vidrio. Antes lo había intentado con otra especie y lo logré, pero la mariposa no pudo volar. Cometí el error de no favorecer que el capullo adoptara la adecuada posición.
Les relataré el proceso en orden cronológico:
El 05/08/2022 Encontré la oruga y la coloqué en el frasco junto a algunas hojas tiernas de passifloraceae.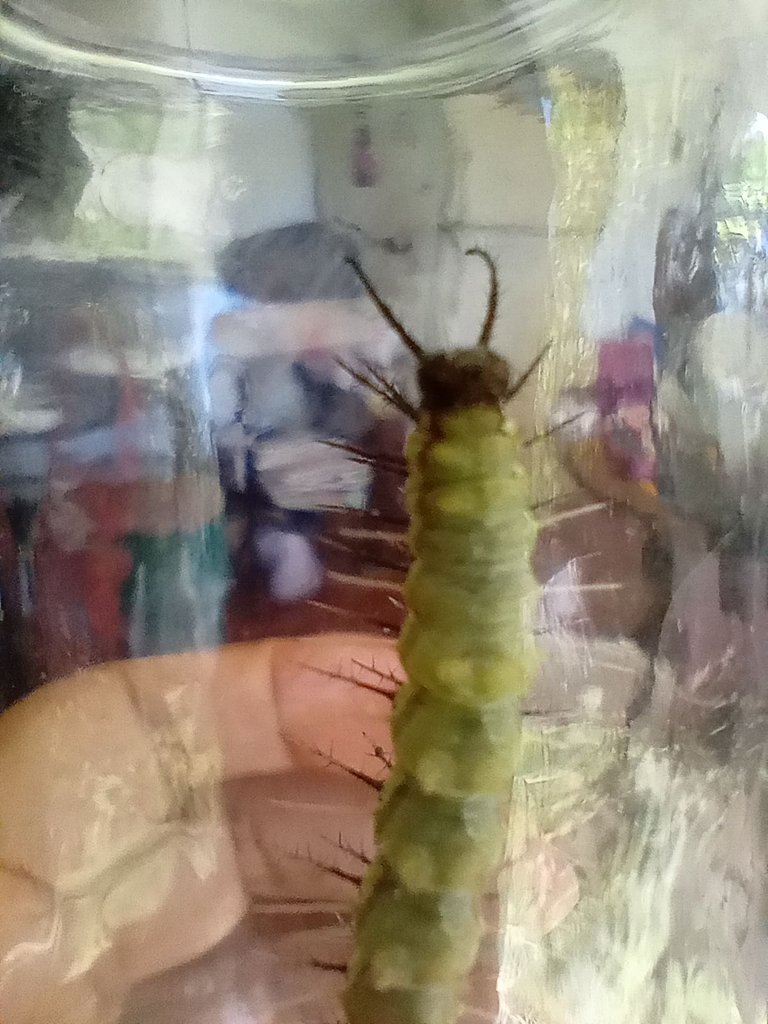 On 08/09/2022 the caterpillar rapidly pupated.
El 09/08/2022 La oruga se convirtió en pupa rápidamente.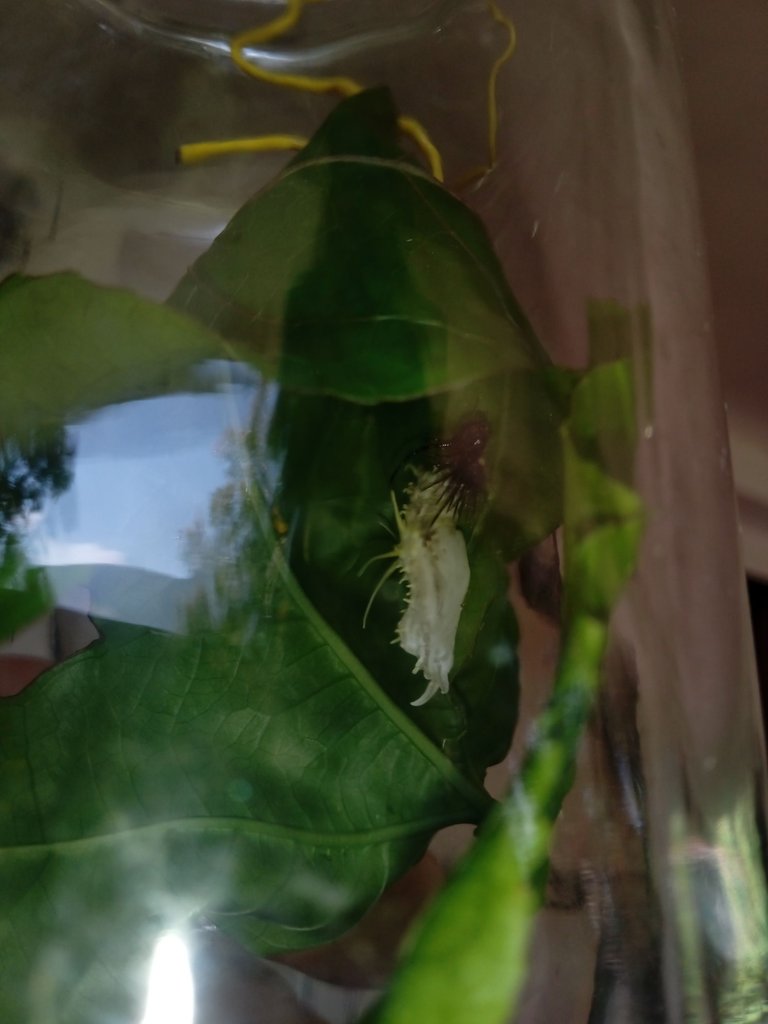 08/13/2022 The pupa continues to develop.
13/08/2022 La pupa continúa desarrollándose.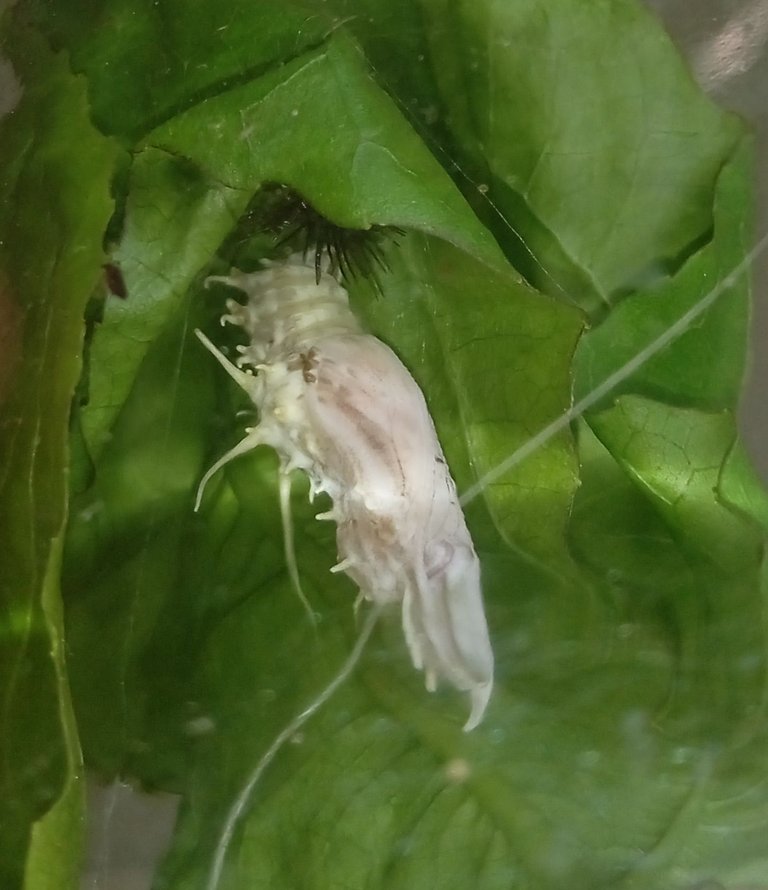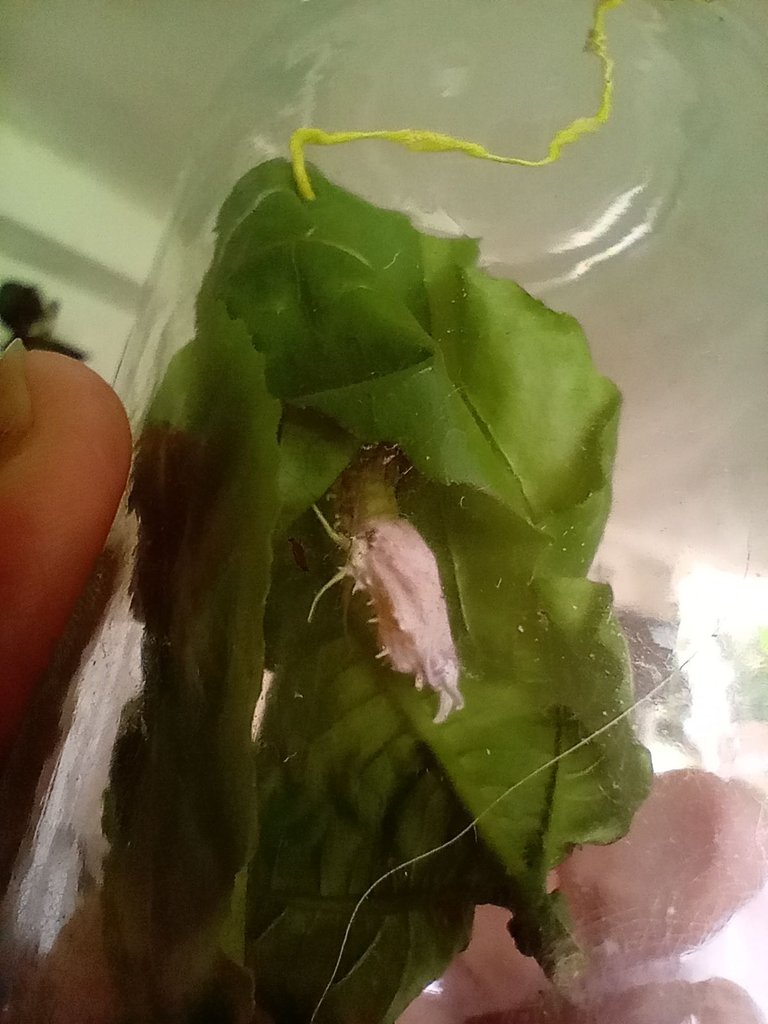 08/14/2022 The butterfly was born, it's a Eueides Isabella!
14/08/2022 Nació la mariposa, es una Eueides Isabella!.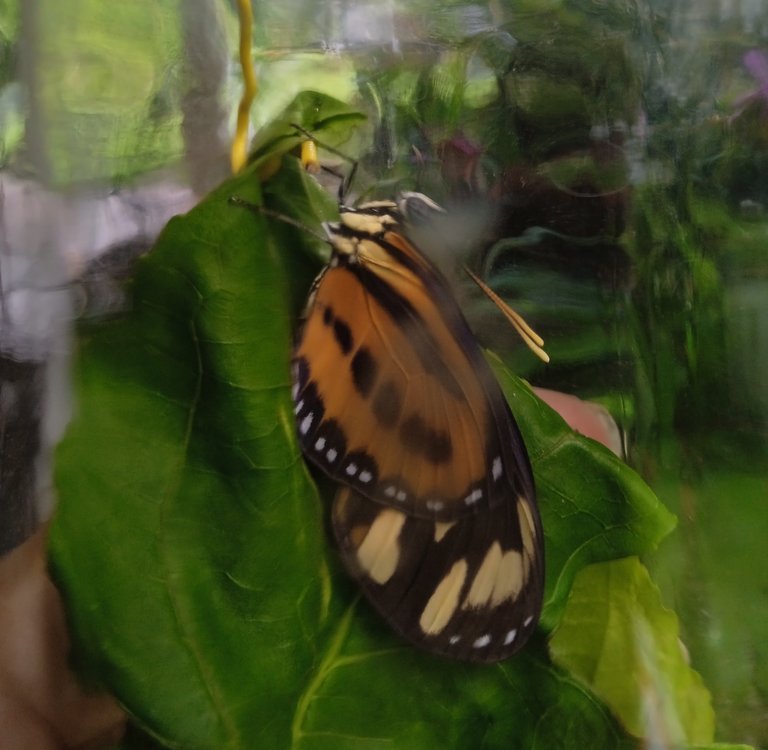 I put it in the patio perched on the same leaf it was on as a chrysalis.
La puse en el patio posada en la misma hoja en que estuvo como crisálida.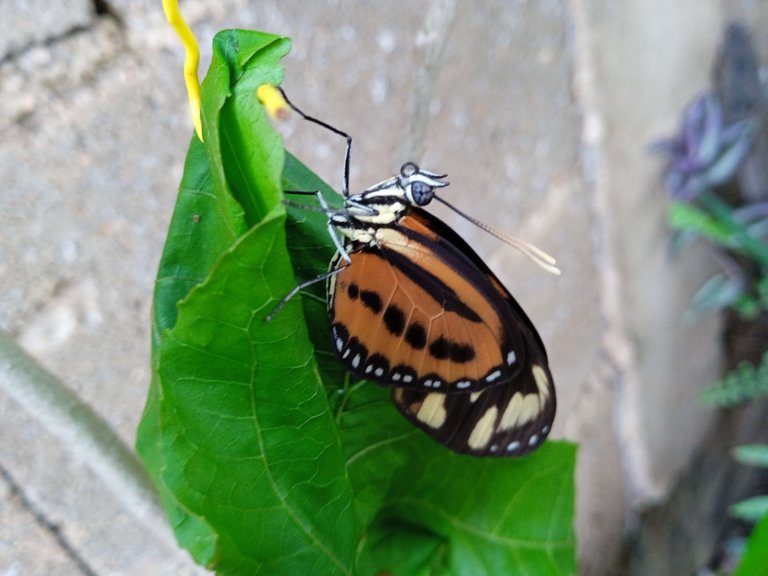 He spread his wings and flew.
Desplegó sus alas y voló.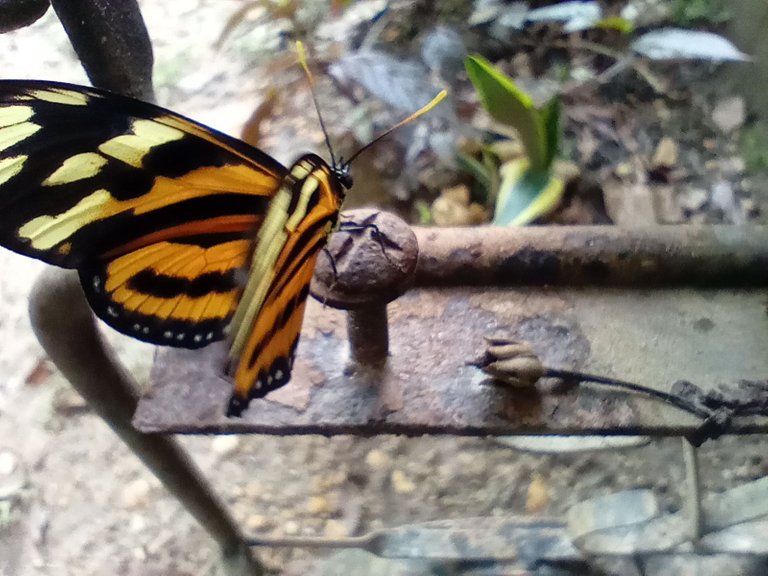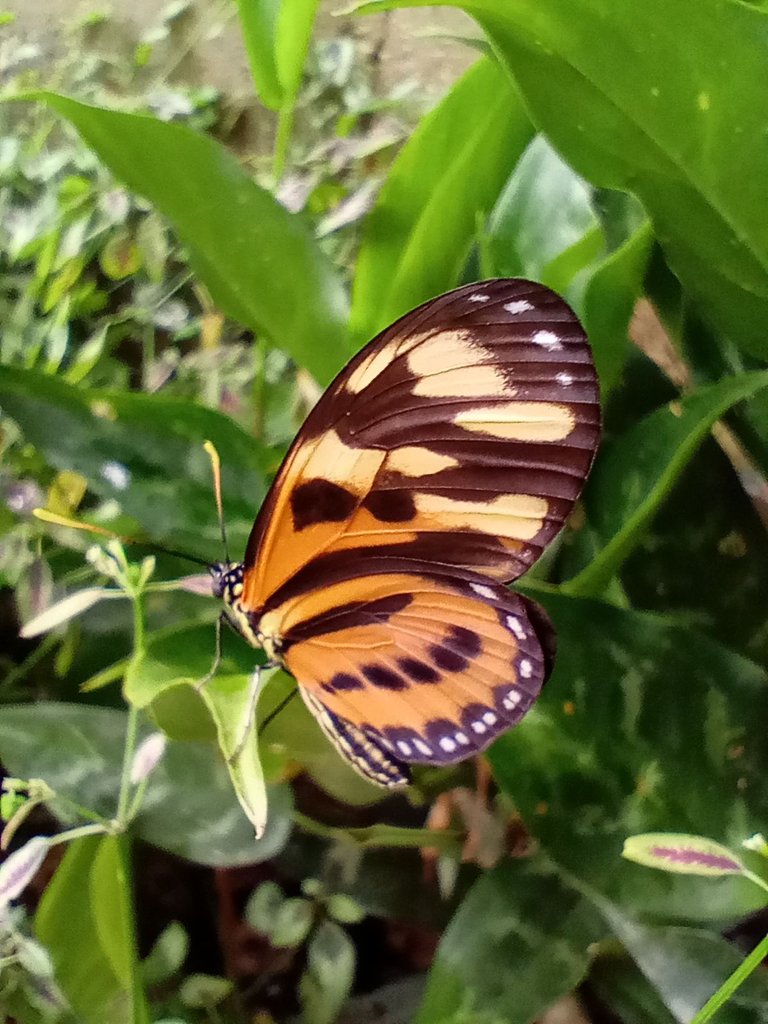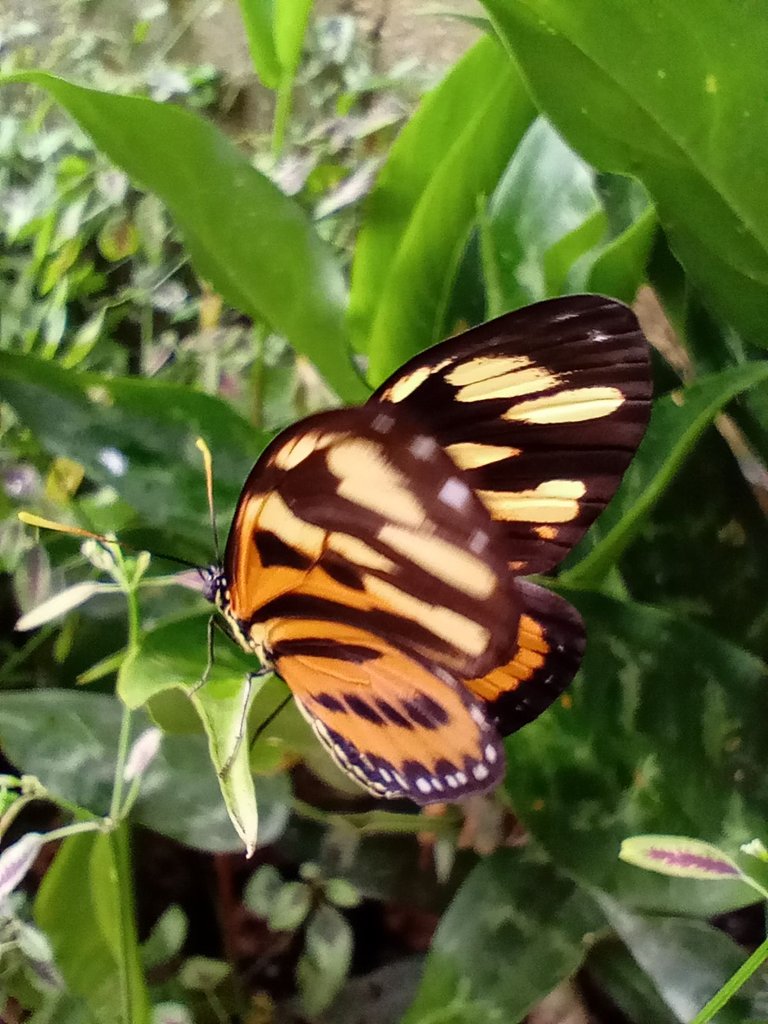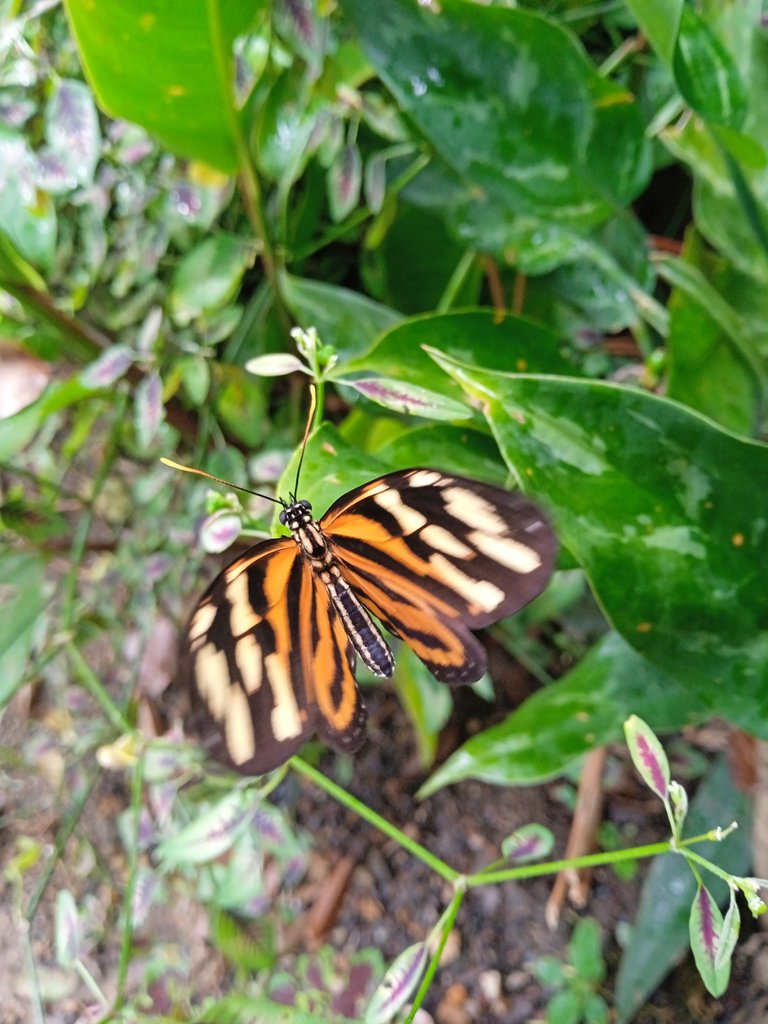 All photos were taken by myself with my Xiaomi Redmi 9C smartphone.
Todas las fotos las tomé yo misma con mi teléfono inteligente Redmi 9C de Xiaomi
Thank you so much for stopping by and reading my post.
Muchas gracias por detenerse y leer mi publicación.
Reference / Referencia:
https://es.wikipedia.org/wiki/Eueides_isabella.
---
---