Zera hyacinthinus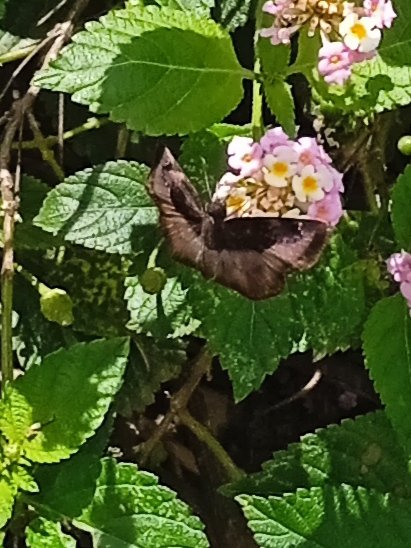 Hello dear friends of Insects of the world.
Something great is happening in these rainy season months. Insect species seem to be becoming more abundant but time is insufficient to study each of them.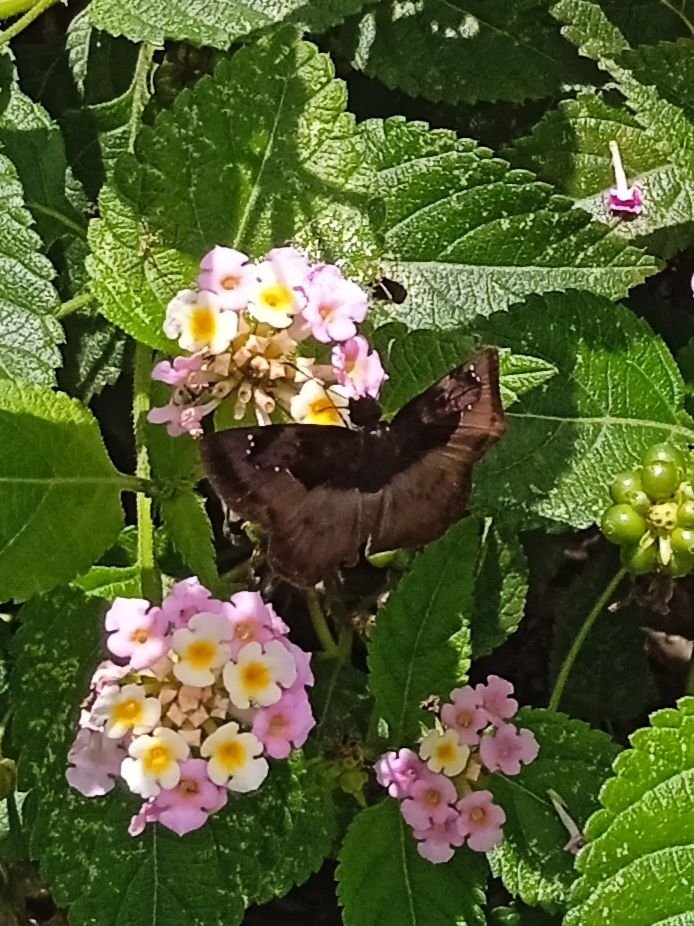 Hola queridos amigos de Insects of the world.
Algo estupendo está pasando en estos meses de temporada lluviosa. Las especies de insectos parece que están haciéndose más abundantes pero el tiempo es insuficiente para estudiar a cada una de ellas.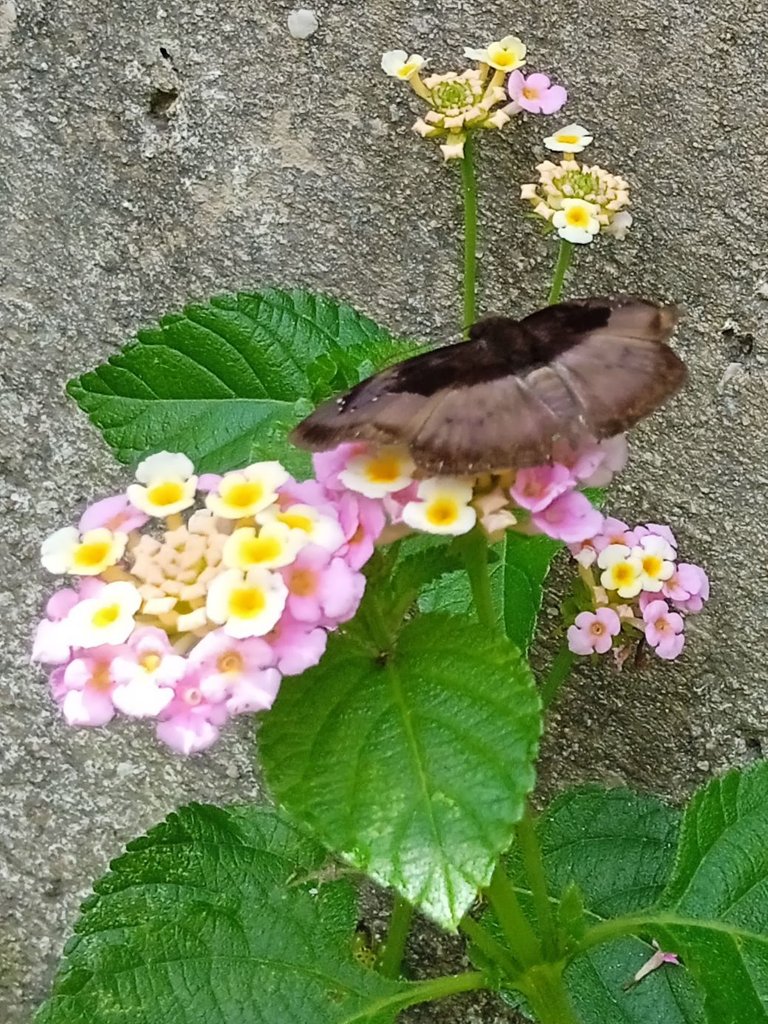 Days ago I saw several small butterflies fluttering in one of the lantana bushes. I went closer to see them up close, and one arrived with a wingspan of about 3 centimeters, brown in color that at first I mistook for Staphylus hayhurstii.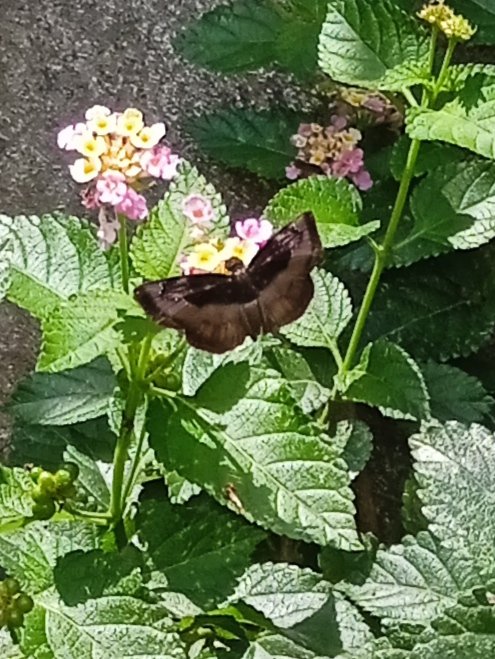 Hace días vi revolotear a varias mariposas pequeñas en una de las matas de lantana. Me acerqué para verlas de cerca, y llegó una de unos 3 centímetros de envergadura, de color marrón que al principio confundí con Staphylus hayhurstii.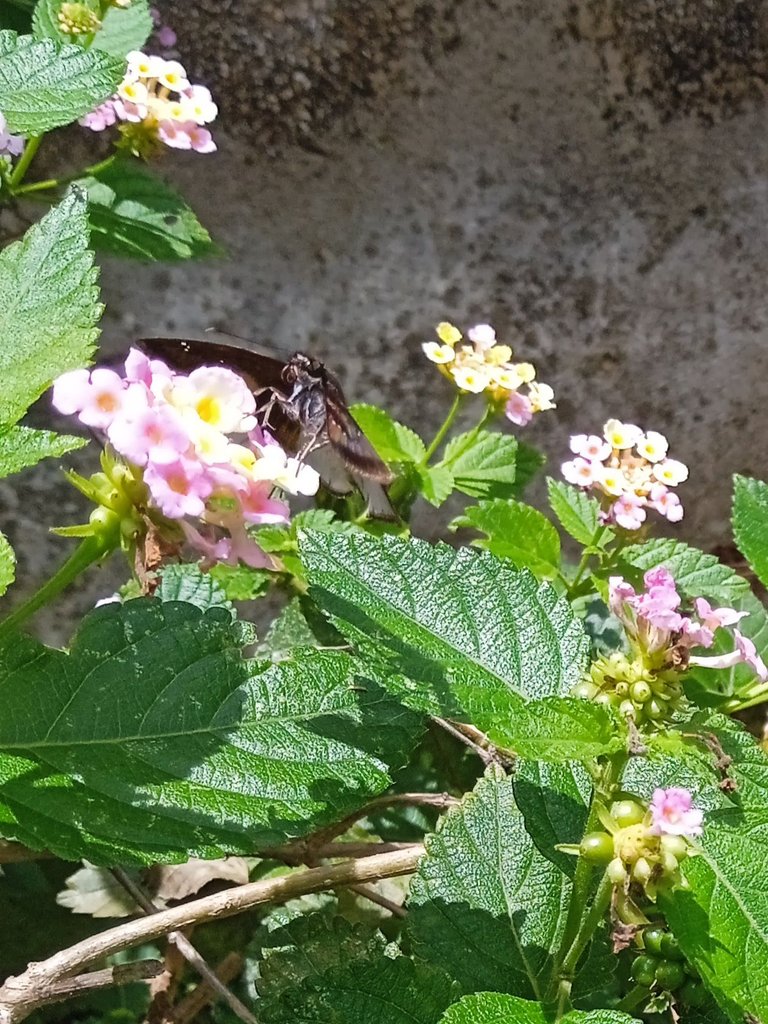 When I got a closer look I noticed that, unlike this one, it has a very dark and shiny two-tone brown color, plus a slight hint of violet and white spots near the upper outer edge of the forewing. It moved very fast but I could see that the body and the legs were lighter and with a slight violet tone as well.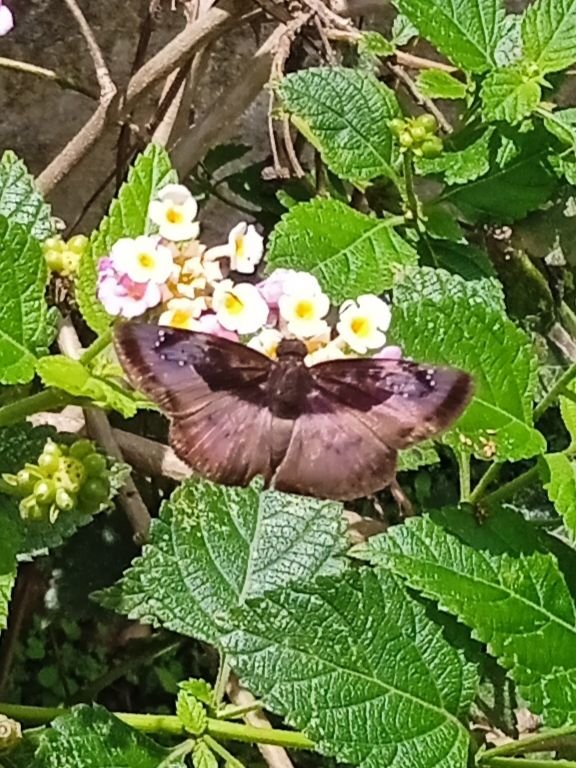 Cuando la observé mejor me di cuenta de que, a diferencia de esta, tiene un color marrón en dos tonos muy oscuro y brillante, además de un ligero toque violeta y puntos blancos cerca del borde externo superior del ala anterior. Se movía muy rápido pero pude ver que el cuerpo y las patas eran más claros y con un ligero tono violeta también.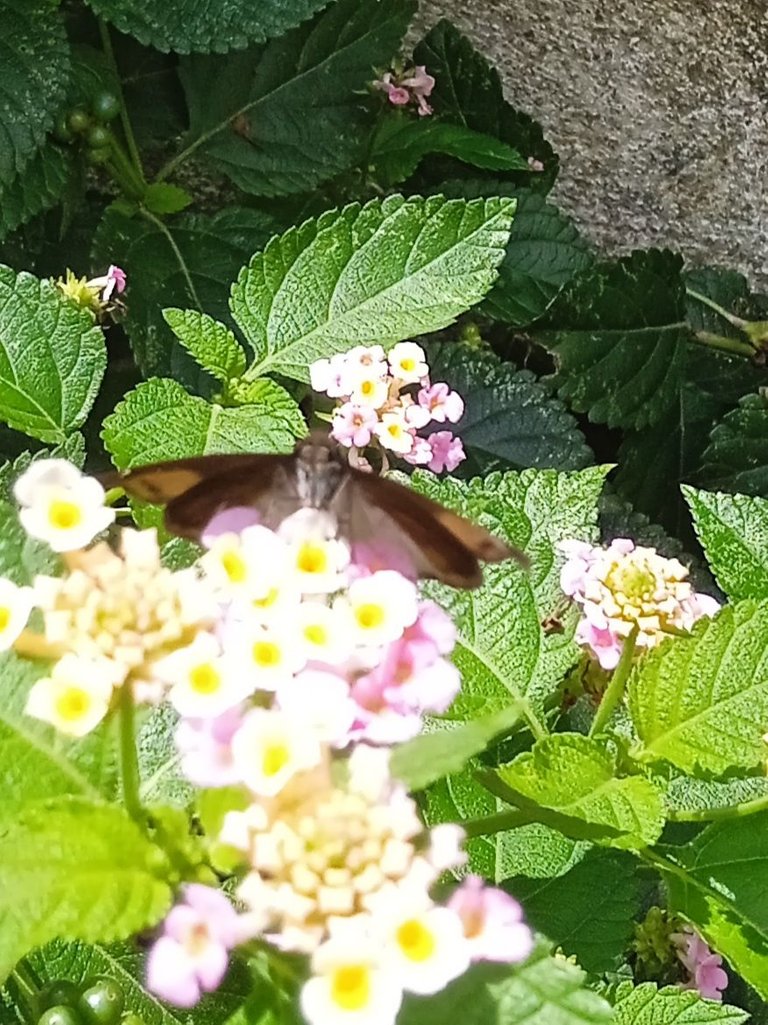 Another peculiarity that I observed was the apex of both forewings slightly bent downwards.
It is Zera hyacinthinus.
Taxonomy:
Class Insecta → subclass Pterygota → infraclass Neoptera → superorder Holometabola → order Lepidoptera (Butterflies and moths)→ superfamily Papilionoidea (Butterflies)→ family Hesperiidae (Skippers) → subfamily Pyrginae (Spread-wing Skippers)→ tribe Pyrgini → genus Zera → species Zera hyacinthinus. (Source)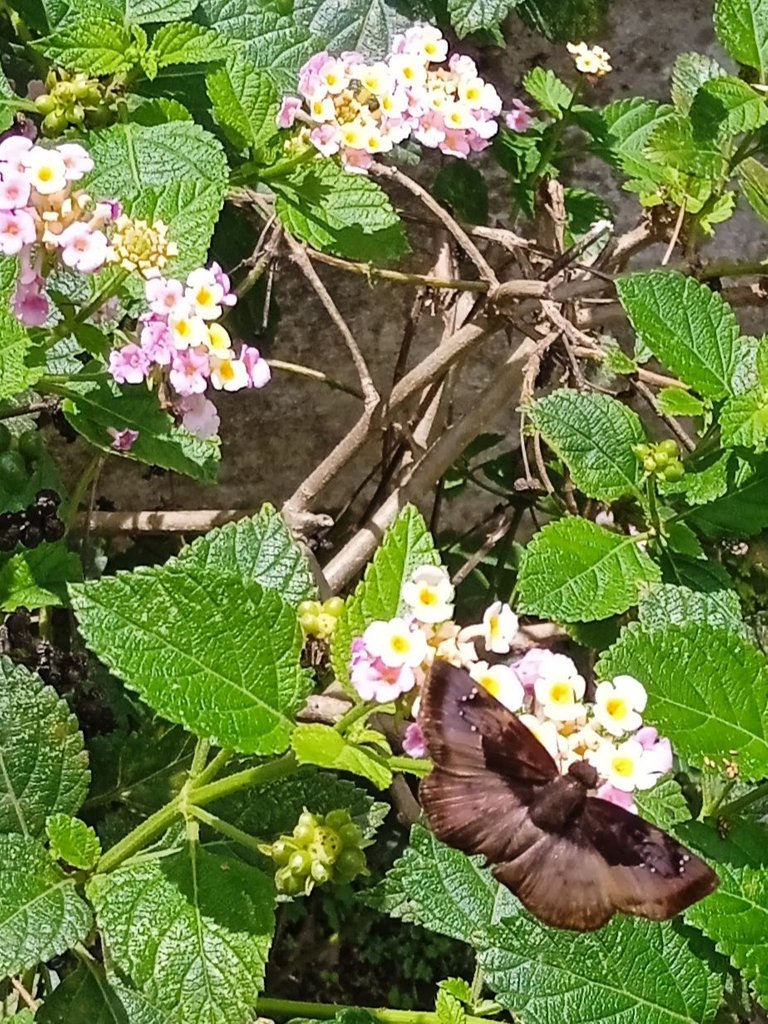 Otra peculiaridad que observé fue el ápex de ambas alas delanteras ligeramente doblado hacia abajo.
Se trata de Zera hyacinthinus.
Taxonomia:
Clase Insecta → subclase Pterygota → infraclase Neoptera → superorden Holometabola → orden Lepidoptera (Mariposas y polillas)→ superfamilia Papilionoidea (Mariposas)→ familia Hesperiidae (Saltarinas)→ subfamilia Pyrginae (Saltarinas de ala abierta)→ tribu Pyrgini → género Zera → especie Zera hyacinthinus. (Fuente)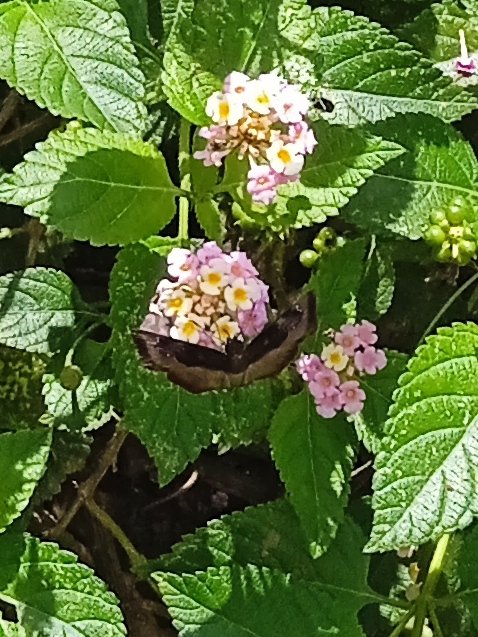 It is also called Bruised skipper or Borboleta zera and it is one of those rare species for me to see, in fact, many other kinds of manakin abound here, but I had never seen this species before, so I could not miss the opportunity to photograph it.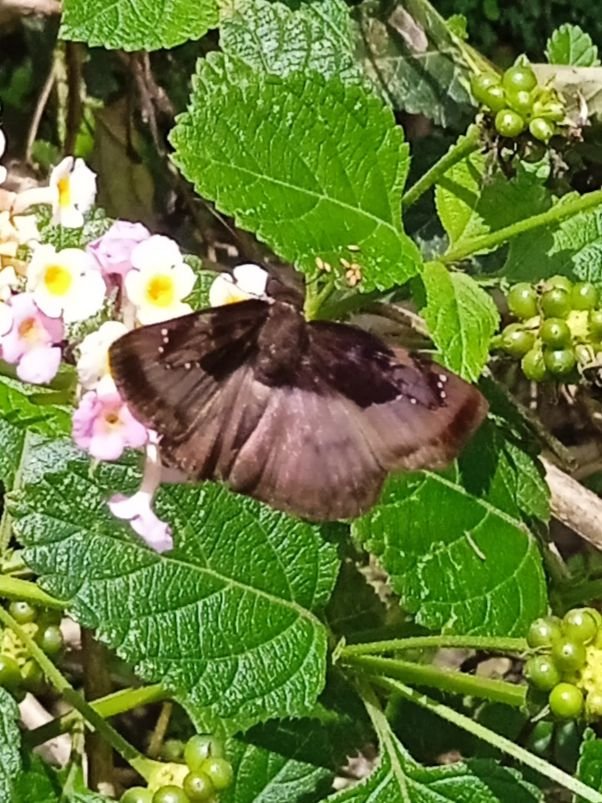 Es llamada también saltarina magullada o Borboleta zera y es una de esas especies raras de ver para mí, de hecho, aquí abundan muchas otras clases de saltarinas, pero de esta especie nunca había visto antes, por eso no pude desaprovechar la oportunidad de fotografiarla.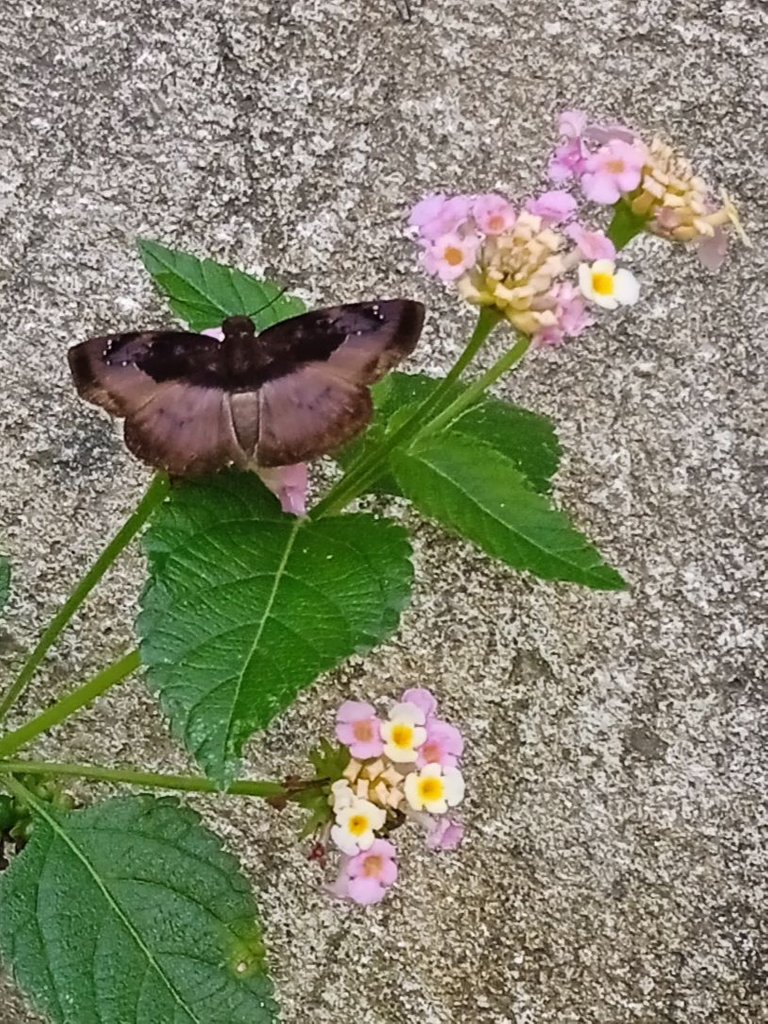 I have not seen another specimen since the day I discovered it.
Date and place of discovery: July 9, 2022, in Libertador municipality, Carabobo state, Venezuela.
No he vuelto a ver otro ejemplar desde el día en que la descubrí.
Fecha y lugar del descubrimiento: 9 de julio de 2022, en municipio Libertador, estado Carabobo , Venezuela.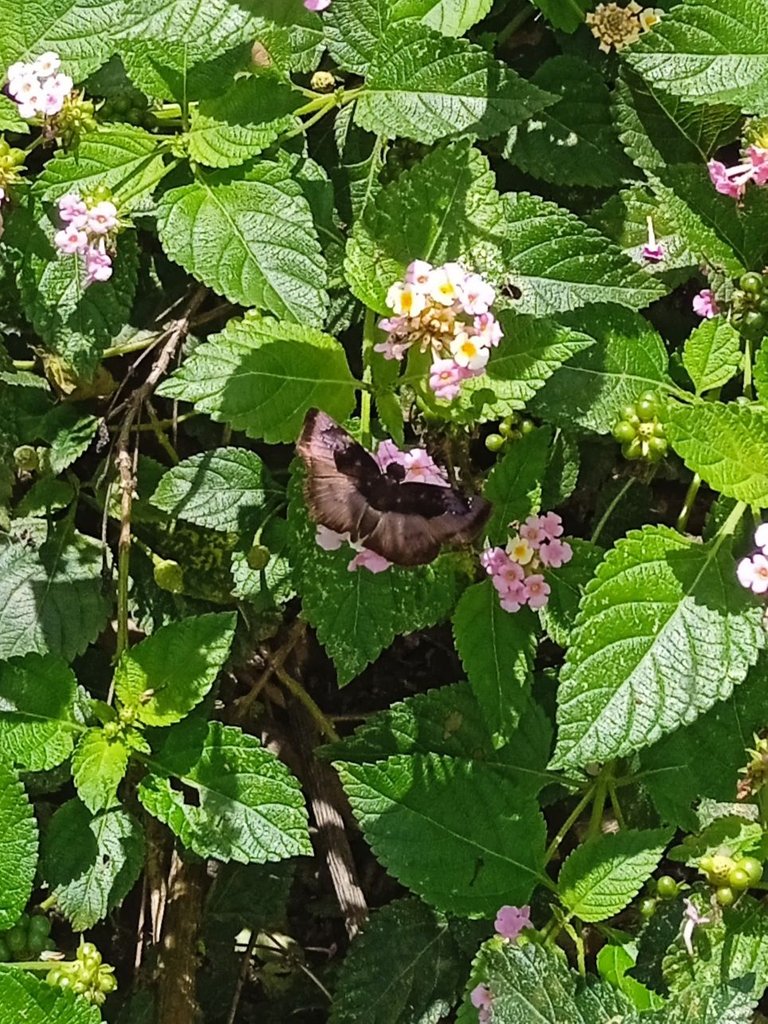 All photos were taken by myself, @elentogether, with my Xiaomi Redmi 9C smartphone.
Todas las fotos fueron tomadas por mi misma, @elentogether, con mi teléfono inteligente Redmi 9C de Xiaomi.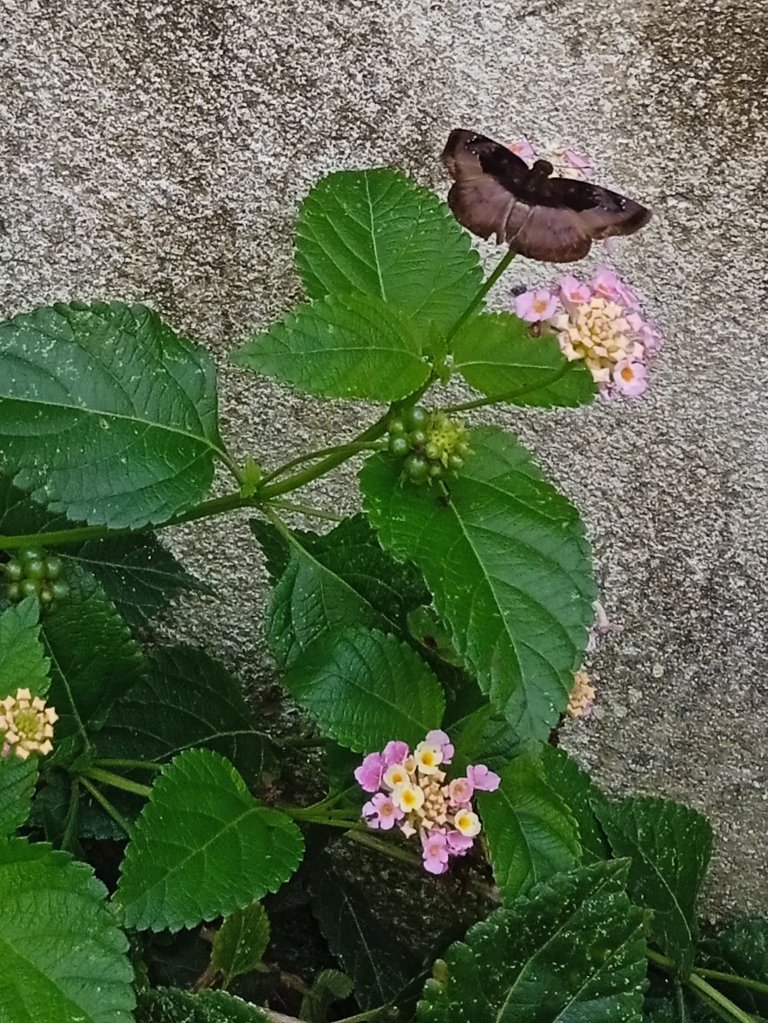 Thank you so much for stopping by and reading about my discovery.
Muchas gracias por detenerse y leer sobre mi descubrimiento.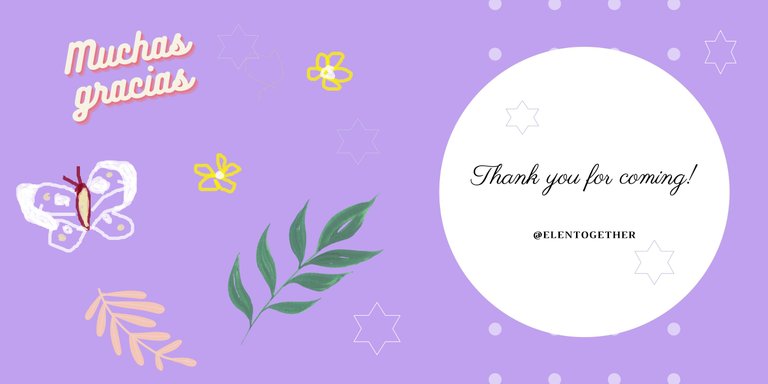 Image made with / Imagen hecha con Canva and / y Paint.
References / Referencias:
https://www.biofaces.com/specie/3785/zera-hyacinthinus/
http://insecta.pro/taxonomy/43585
https://colombia.inaturalist.org/taxa/257810-Zera-hyacinthinus
Translated with / Traducido con: Google translator.
---
---