Una Vida Sin ti... [ES-EN]

Amor, anoche volví al lugar que tanto te gustaba ir, fue maravilloso recordar todo lo que vivimos en ese lugar... de solo recordarlo mis ojos se llenan de lágrimas de tristeza y felicidad. Me duele pensar que jamás vamos a estar juntos y no es porque no podamos estarlo, es que ya no podemos. El amor que siento por ti es tan grande que... no tengo palabras para describirlo y ver como tú me traicionabas, hizo que, poco a poco, se perdiera esa magia en mi corazón. Te dediqué gran parte de mi vida, te creí cada una de tus palabras; ahora, entiendo el motivo cuando dicen que el amor es ciego, fui una completa estúpida.
Fui a ese lugar, ya que en unos días cumpliríamos 6 años de novios, justo ahí fue donde me llevaste para iniciar la relación. A mí me daba miedo pasar de amigos a algo más, solo que mis sentimientos hacia ti, ya no eran los de unos amigos. No me di cuenta cuando todo dentro de mi cambio, ser tu mujer era un deseo inimaginable, como negarme a tu proposición si era lo que más deseaba. Mi miedo era este, querer abrazarte y solo poder estar acostada en tu fría tumba.

Cuando describí tu infidelidad, yo no quería saber más de ti, el lugar donde gobernabas en mi corazón, se derrumbó en un abrir y cerrar de ojos, lo que jamás se te paso por la mente al engañarme, es que justo quería darte una sorpresa en tu trabajo y la sorprendida fui yo. Verte en el carro de tu jefa mientras... recordar ese momento me llena de tanto odio, que desearía que ella tampoco estuviera con vida.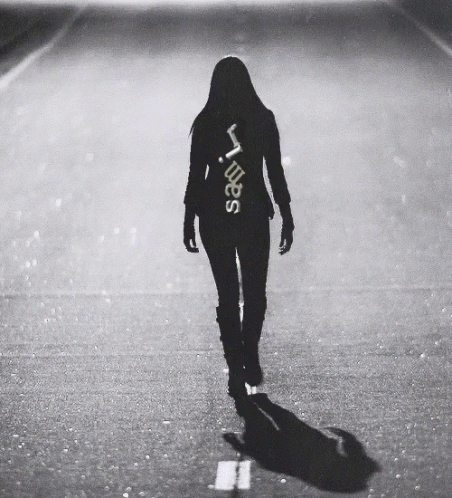 Fuiste muy idiota al hacer la propuesta de suicidarnos para olvidar lo ocurrido, y permanecer juntos en otro lugar. De ese día recuerdo que estaba muy ebria, quería olvidar lo que vi, antes de verte en persona. Quisiera evitar llorar, pero el dolor de recordar ese día, arrancar mis entrañas, antes de tomar el veneno de ratas, me pediste un último deseo, aunque lo disfruté, sentí asco, con esas manos tocaste a otra mujer con lujuria y deseo.
Esa noche, luego de tomarnos el veneno, te dije que aunque te amaba, no quería morir en tus brazos, me fui a mi casa y termine la botella de ron, no sé en qué momento me dormí, solo sé que desperté bañada en vómito, fue asqueroso. Fui a ducharme y a los pocos pasos mis piernas dejaron de responder y me desmayé. Sentí una toalla fría en mi rostro, al abrir mis ojos era mi madre llorando, pensando que me había muerto...

Quizás entre que me dormí y me desmaye pasaron más de 12 horas, ya todos sabían que nos habíamos envenenado y que tú estabas muerto por eso. Yo corrí con mejor suerte, quizás todo el alcohol en mi cuerpo ayudo a que mi cuerpo rechazara el veneno... Las lágrimas que tengo ahora en mi rostro, son las que no derrame cuando me dijeron que tu cuerpo no tenía vida.
Sabes, hace poco me enteré de que estaba creciendo algo dentro de mí, tiene 2 meses, justo el tiempo desde nuestra última vez. Será complicado contarle a nuestro hijo o hija, porque no estás en este mundo, espero y seas tú quien cuide de nosotros en todo momento...

---

I N G L E S -- I N G L E S

---

Love, last night I went back to the place you liked to go so much, it was wonderful to remember everything we lived in that place... just remembering it fills my eyes with tears of sadness and happiness. It hurts me to think that we will never be together and it's not because we can't be, it's just that we can't anymore. The love I feel for you is so great that... I have no words to describe it and seeing how you betrayed me, little by little, made me lose that magic in my heart. I dedicated a great part of my life to you, I believed your every word; now, I understand why they say that love is blind, I was a complete fool.
I went to that place, because in a few days we would have been dating for 6 years, that's where you took me to start the relationship. I was afraid to go from friends to something more, only that my feelings for you were no longer those of friends. I didn't realize when everything inside me changed, being your wife was an unimaginable desire, how could I refuse your proposal if it was what I wanted the most. My fear was this, wanting to embrace you and only being able to lie in your cold grave.

When I described your infidelity, I did not want to know more about you, the place where you ruled in my heart, collapsed in the blink of an eye, what never crossed your mind when you cheated on me, is that I just wanted to surprise you at work and I was the one who was surprised. Seeing you in your boss's car while... remembering that moment fills me with so much hate, I wish she wasn't alive either.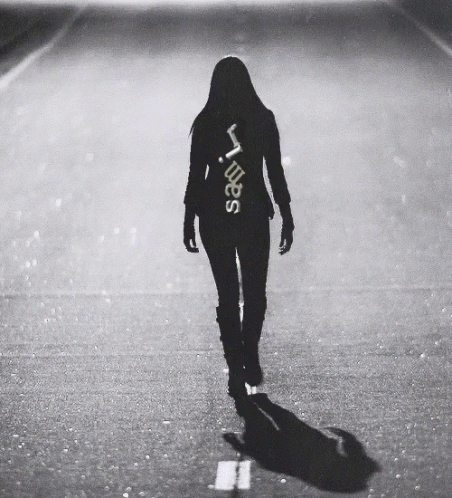 You were such an idiot to make the proposal to commit suicide to forget what happened, and stay together in another place. From that day I remember that I was very drunk, I wanted to forget what I saw, before seeing you in person. I would like to avoid crying, but the pain of remembering that day, tear my entrails, before taking the rat poison, you asked me for a last wish, although I enjoyed it, I felt disgust, with those hands you touched another woman with lust and desire.
That night, after drinking the poison, I told you that although I loved you, I didn't want to die in your arms, I went home and finished the bottle of rum, I don't know at what moment I fell asleep, I only know that I woke up bathed in vomit, it was disgusting. I went to take a shower and after a few steps my legs stopped responding and I passed out. I felt a cold towel on my face, when I opened my eyes it was my mother crying, thinking I had died?

Maybe more than 12 hours passed between the time I fell asleep and passed out, everyone already knew that we had been poisoned and that you were dead because of it. I had better luck, maybe all the alcohol in my body helped my body to reject the poison.... The tears I have on my face now, are the ones I didn't shed when I was told that your body was lifeless.
You know, recently I found out that something was growing inside me, it is 2 months old, just the time since our last time, it will be complicated to tell our son or daughter, because you are not in this world, I hope and you will be the one who takes care of us at all times...


---
---

Translated
Separadores
Fuente Portada
GIF Portada
Banner - CCExpres

---
---
---