1991 GOLDEN ANNIVERSARY - MOUNT RUSHMORE SILVER ROUND
Hey everybody! I hope your day has gone well for you!
I was digging through the stack and came upon a hefty little (not little, really) beauty. This is a one troy pound, .999 fine silver round depicting the Golden Anniversary Mount Rushmore National Memorial, 1991.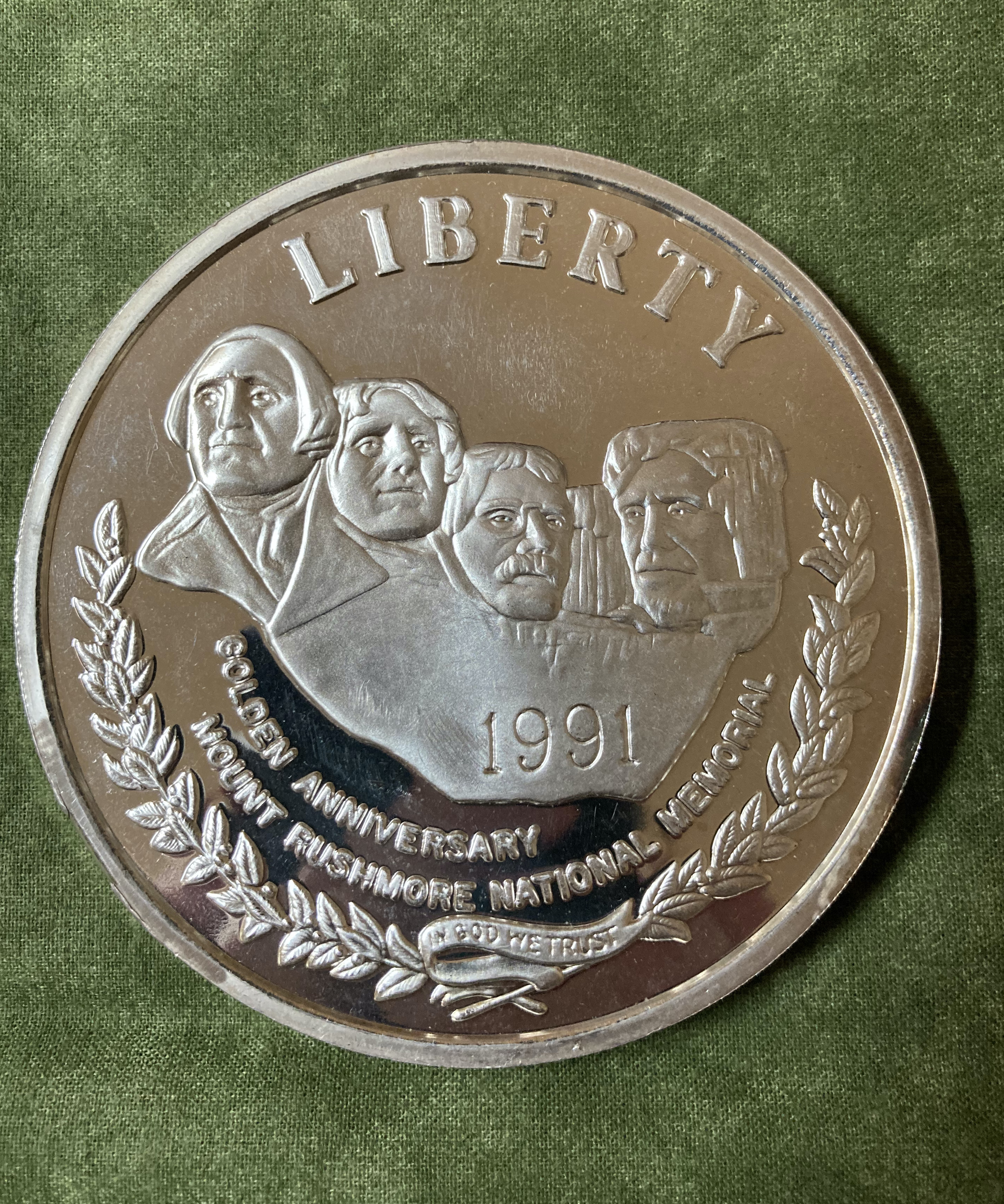 For those history buffs, Mount Rushmore National Memorial, is a massive sculpture located in the Black Hills region of South Dakota. It was completed in 1941. At approximately 60 feet in height, it is a sculpture depicting the faces of US presidents George Washington, Thomas Jefferson, Theodore Roosevelt and Abraham Lincoln The project was begun on October 4, 1927 and finished on October 31, 1941 - just a little over 14 years to complete! I can't even imagine the process!
As you can see from the picture above, the obverse shows the word "Liberty" which is above the depiction of the Mount Rushmore, with the year 1991 stamped below the faces. To the left and just below are the words, "Golden Anniversary" and just below that, "Mount Rushmore National Memorial" . A leafy vine borders the bottom coming together with a banner in the center with the words "In God We Trust".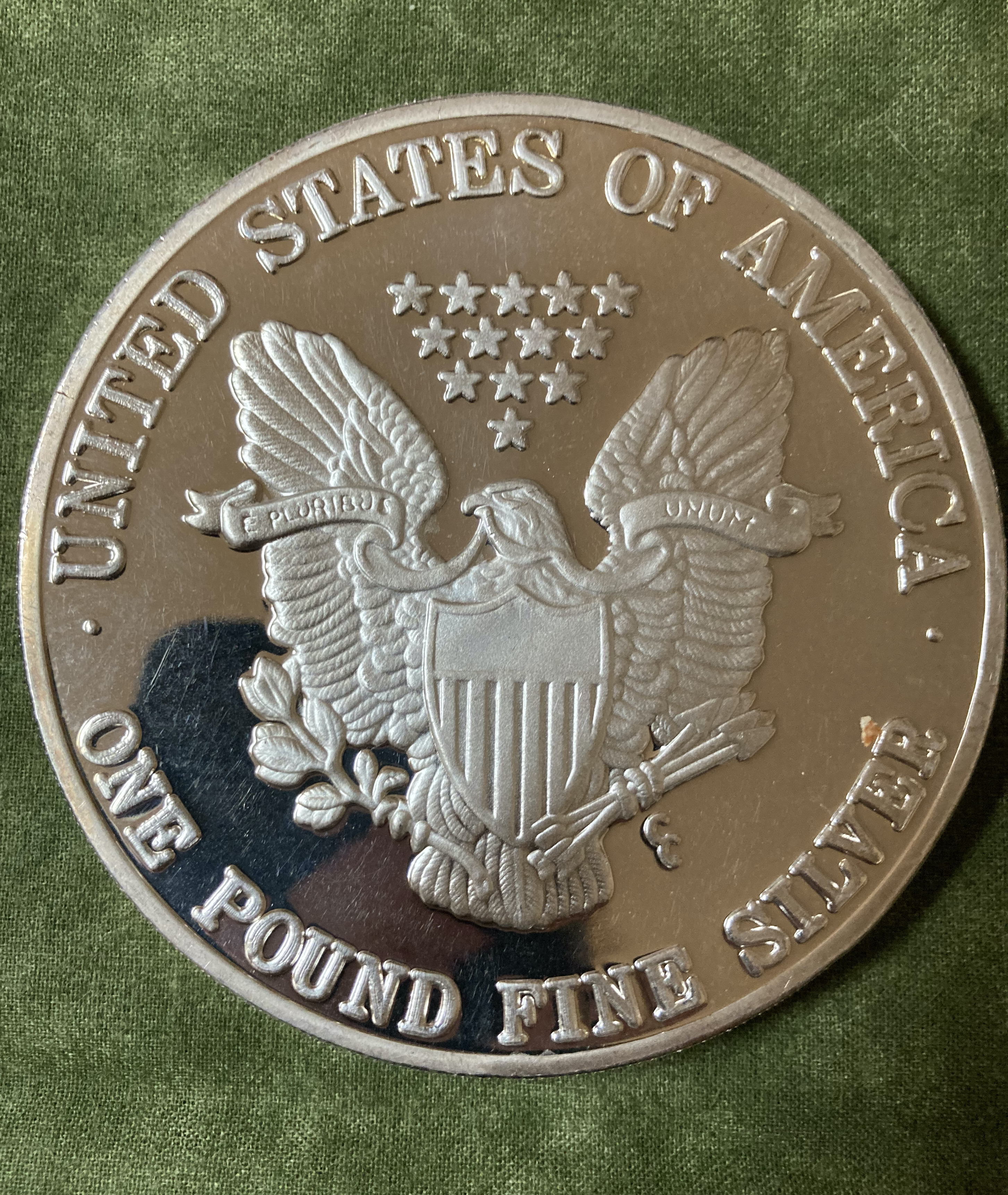 On the reverse of the round, the top is bordered with "United States of America" followed by "One Pound Fine Silver". The Great Seal of the United States with 13 stars for the original colonies. On each wing of the eagle are the words " E PLURIBUS UNUM" - meaning "Out of many, one".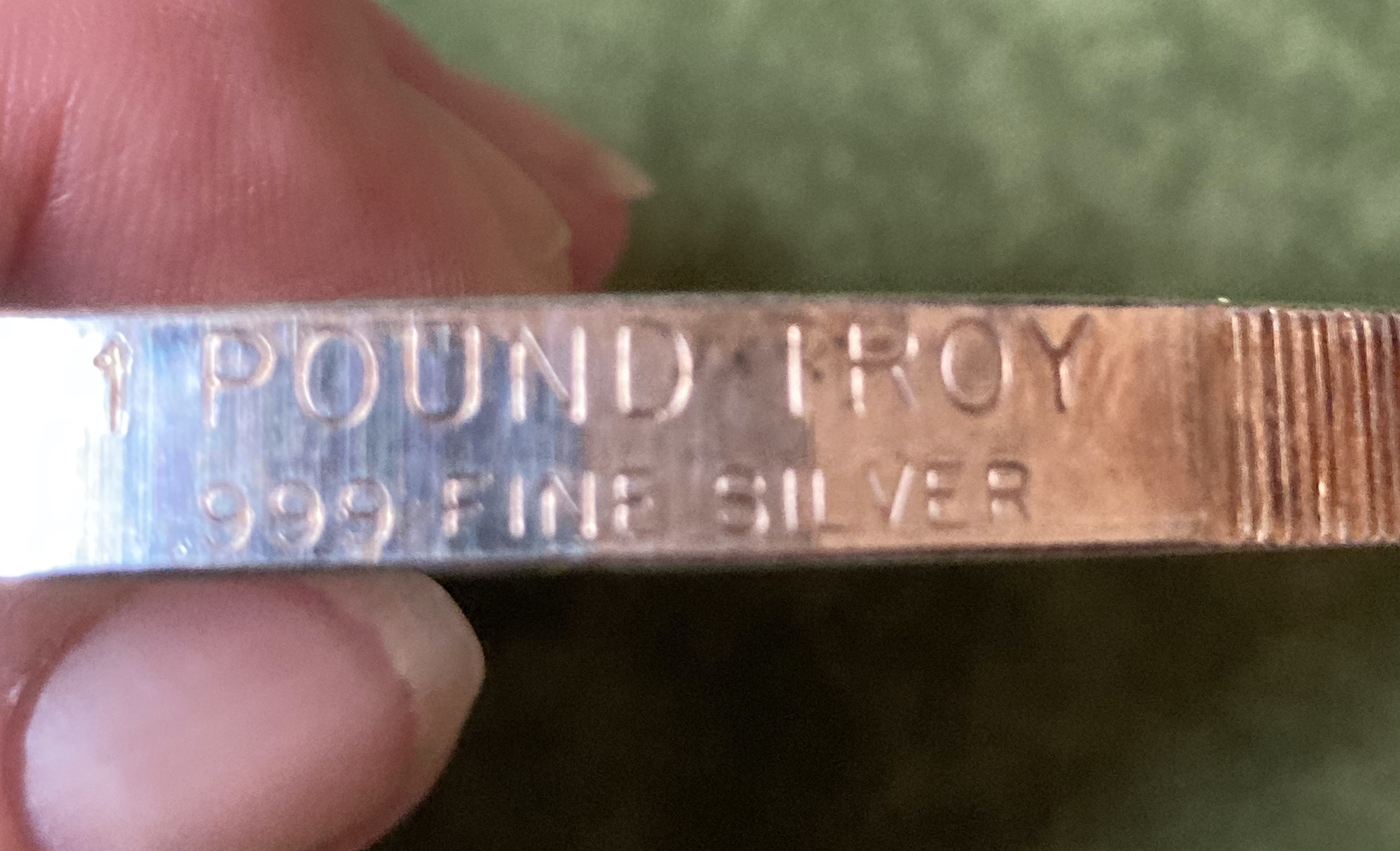 The side of the round is serrated with two exceptions; one being the "1 Pound Troy , .999 Fine Silver".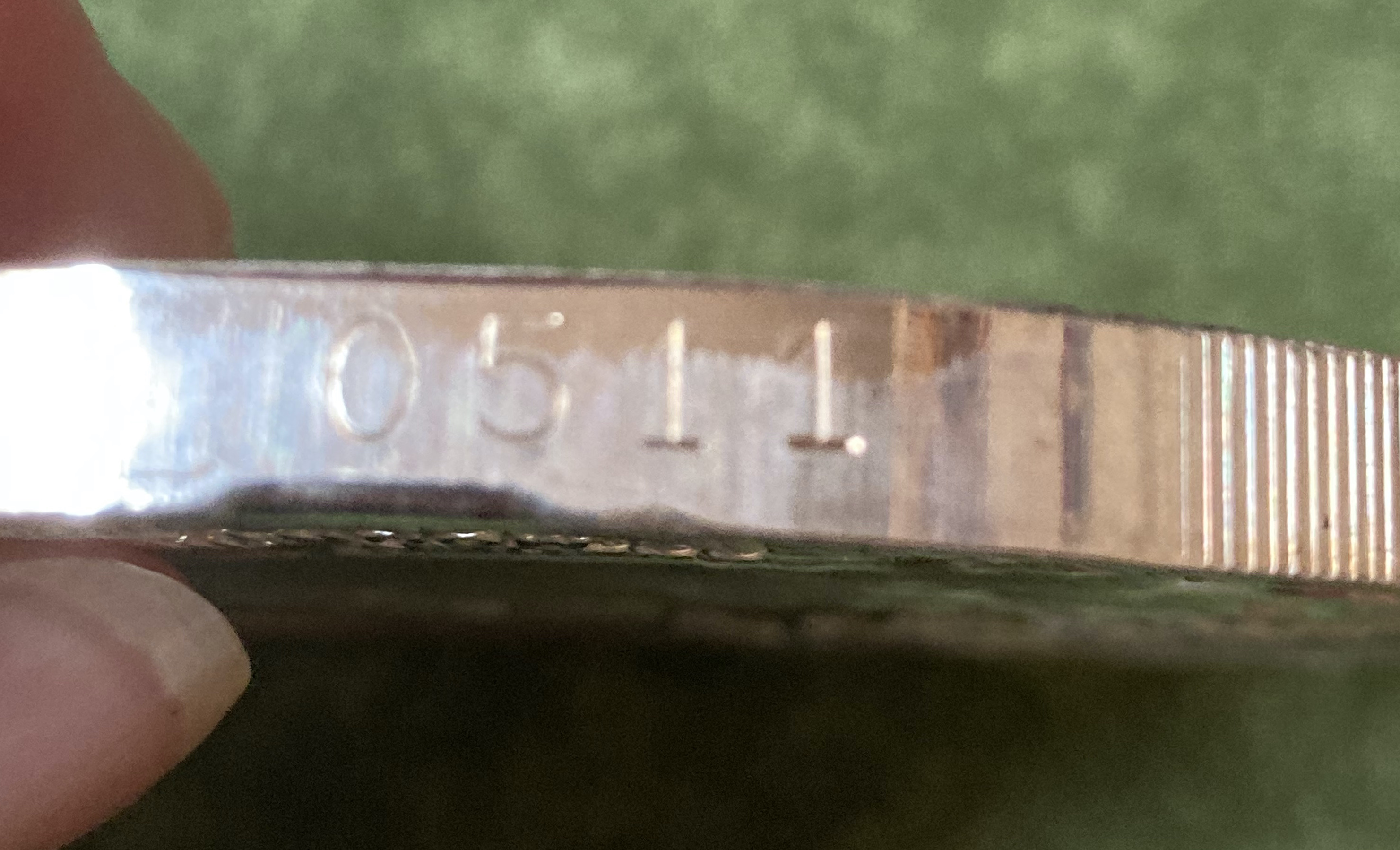 The other exception is the number 511. I have not been able to locate information on how many of these were minted. If anyone knows, please leave a comment.
The final weigh in is………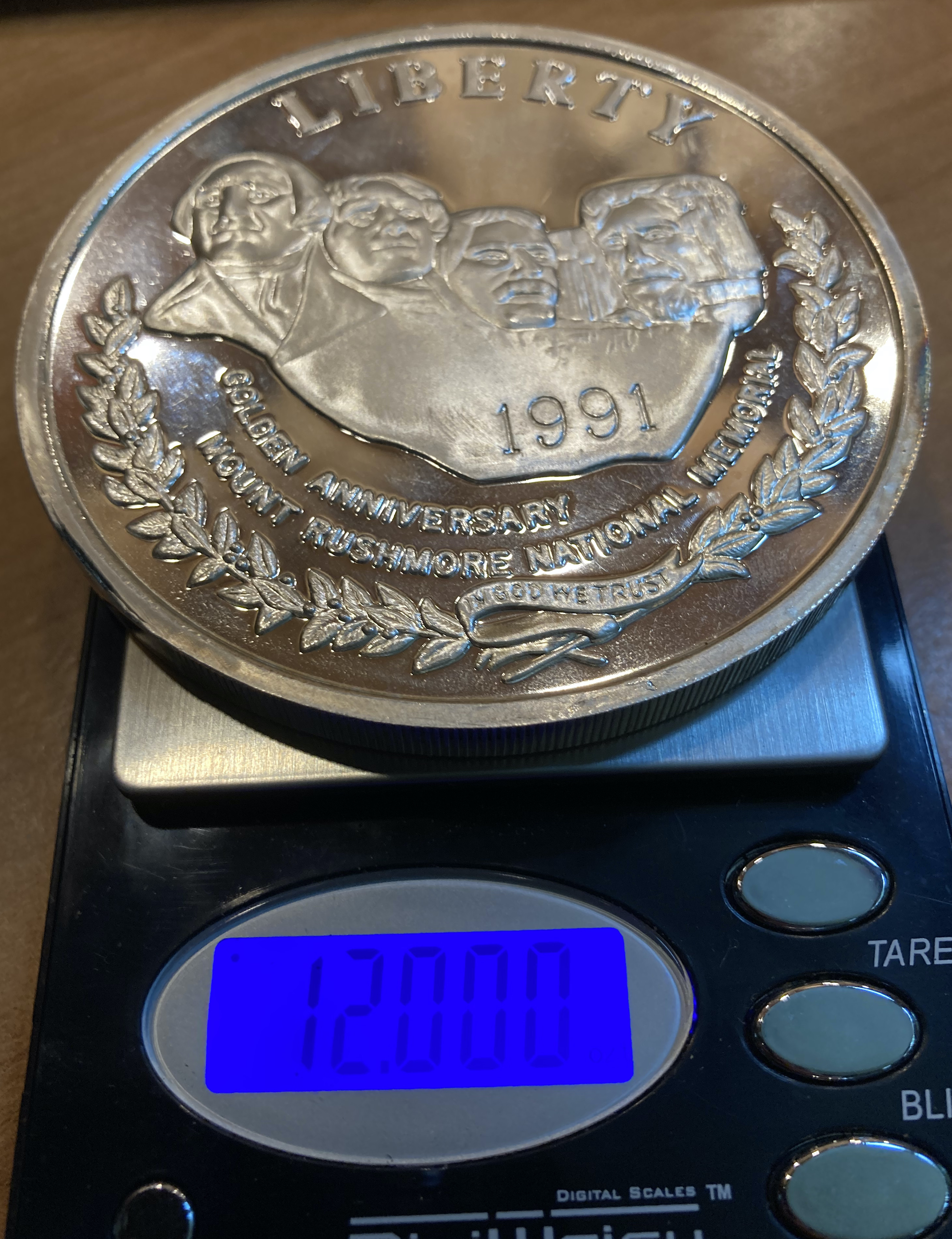 Rest assured, I weighed both sides and they are the same., lol! (Some of you may know why I say this-inside joke!)
I hope you've enjoyed this hefty chunk of shiny! Take care and have a wonderful day, oh, and don't forget to leave any comments below! 😎😁👍

is a member of #ladiesofsgs4eva
a sweet group of lady stackers of SGH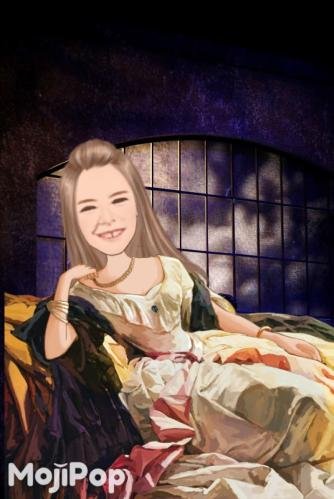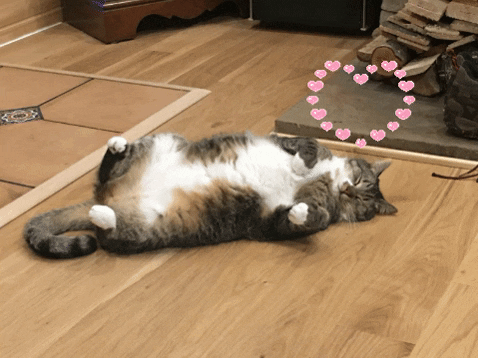 Posted Using LeoFinance Beta
---
---