My Secret Santa Is Silver!
Every year, the #silvergoldstacker community does a Secret Santa Exchange. The idea is that one person, @welshstacker, takes all the names of the members that want to participate, and puts them in a hat and matches us each with someone else in the community for this gift exchange. The one main rule is that you send at least one ounce of silver.
So here goes my unveiling of my Secret Santa's gift to me!
First, the arrival of the gift addressed to me, @elizabethbit!
It arrived somewhere around the 17th or so and it went straight under the tree until Christmas Day!
Then, the opening of the gift to see just what my Secret Santa sent.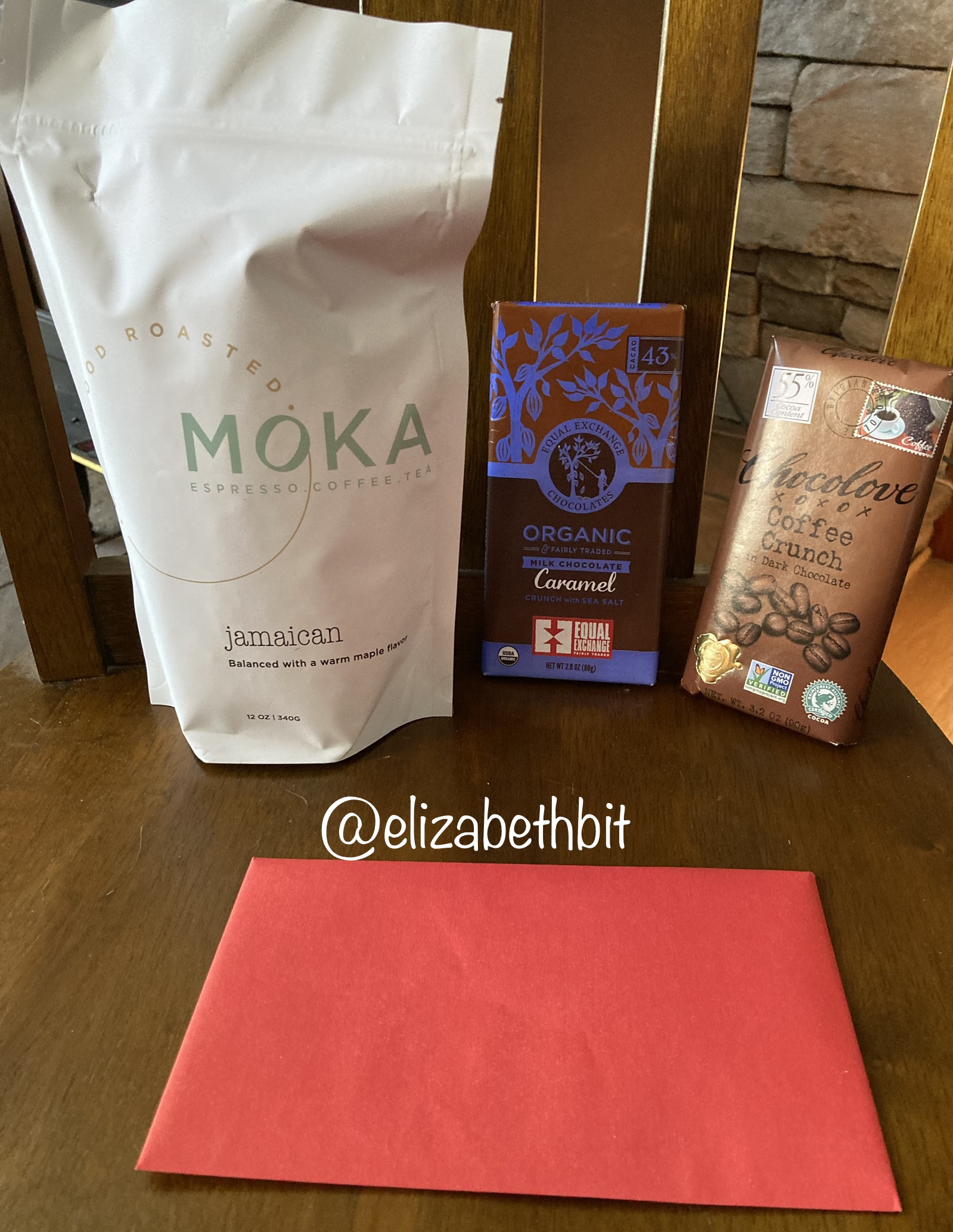 For those who know me, I am a total coffee snob and it looks like Santa knows! I also love chocolate (although I shouldn't, but who can resist?), so decadent chocolate bars were included. You know me so well, Santa!
And then........the card!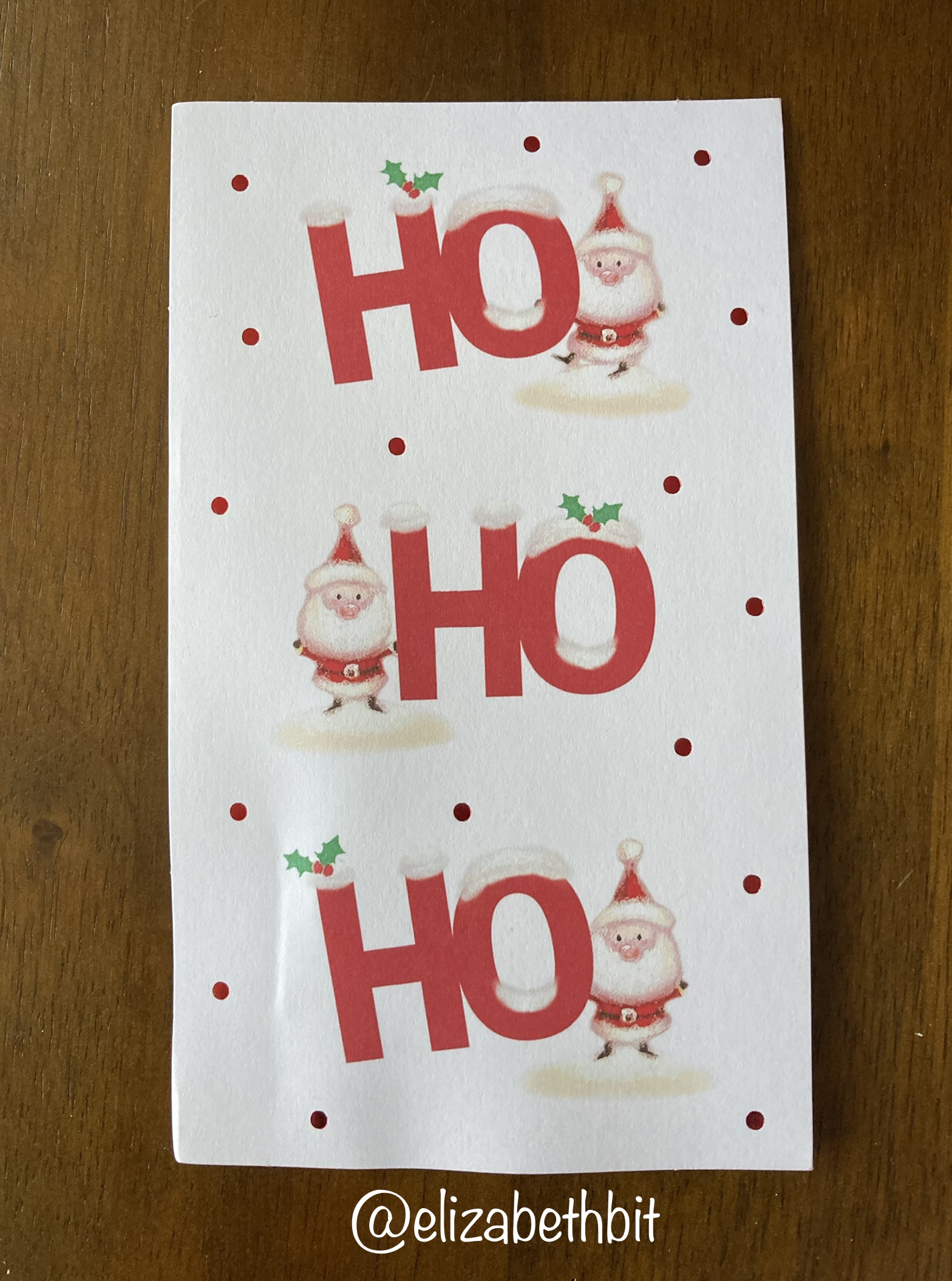 Ho.....Ho.....Ho!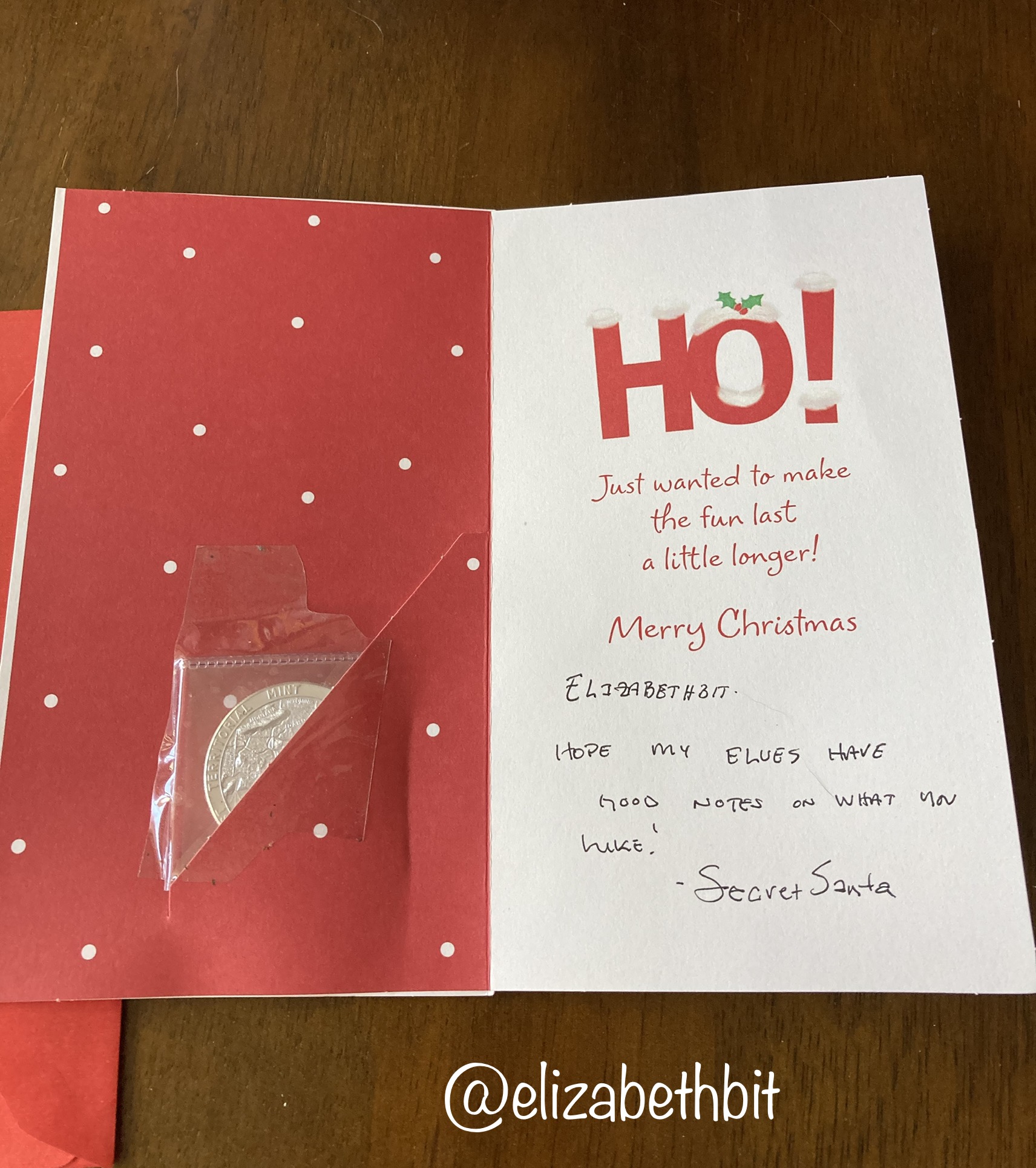 Santa, your elves were very informed! How do they do that?! And looky there! Tucked in a nice little slot is a silver round!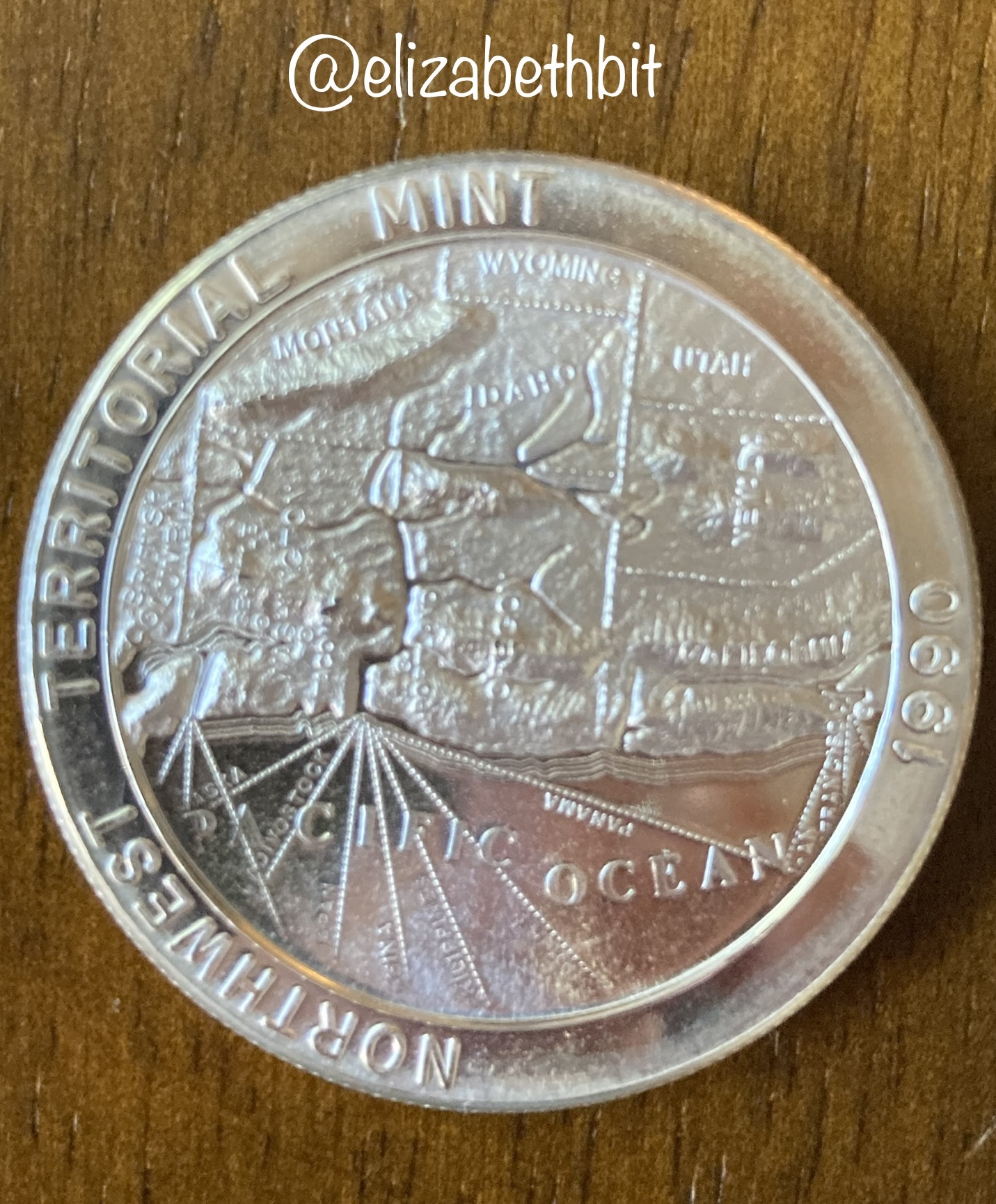 This is the Northwest Territorial Mint's 1990 Pacific Ocean silver round. It is .999 fine silver and is one troy ounce in weight. The obverse depicts the territories of the Northwest US with the Pacific Ocean out to the west. I just realized, lol, that my picture is a bit skewed, but you can still see the great detail of the round.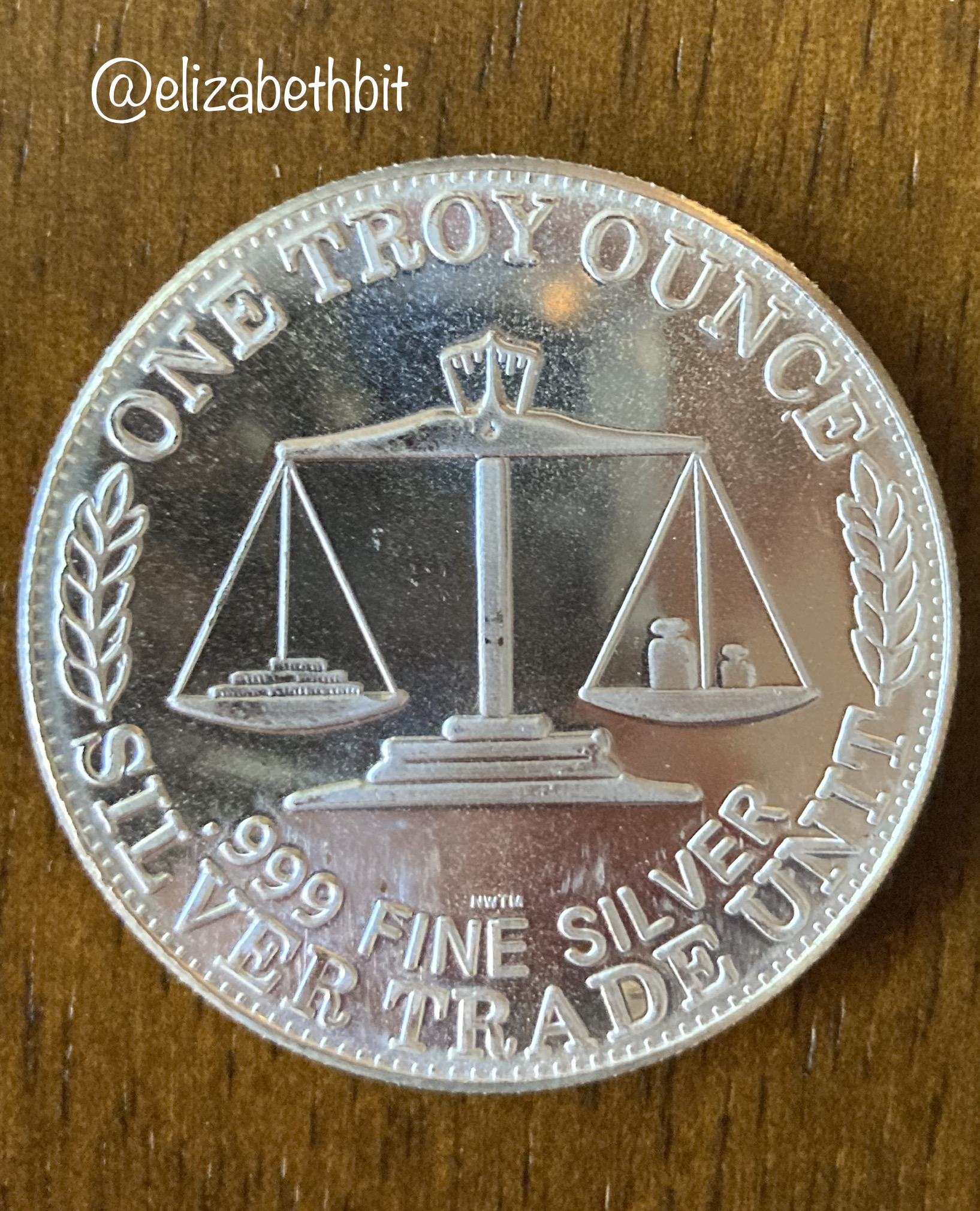 The reverse states that it is one Troy ounce, .999 fine silver and that is is a silver trade unit. The edges are reeded.
Secret Santa, you are the BEST! You gave me all of my favorites! Thank you Secret Santa, and Happy New Year 2022 to you and to all folks out there!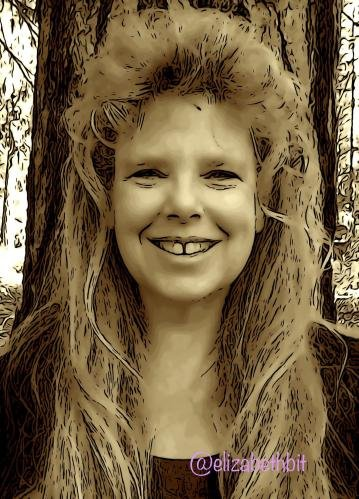 is a member of ladiesofsgs4eva
a sweet group of lady stackers of SGH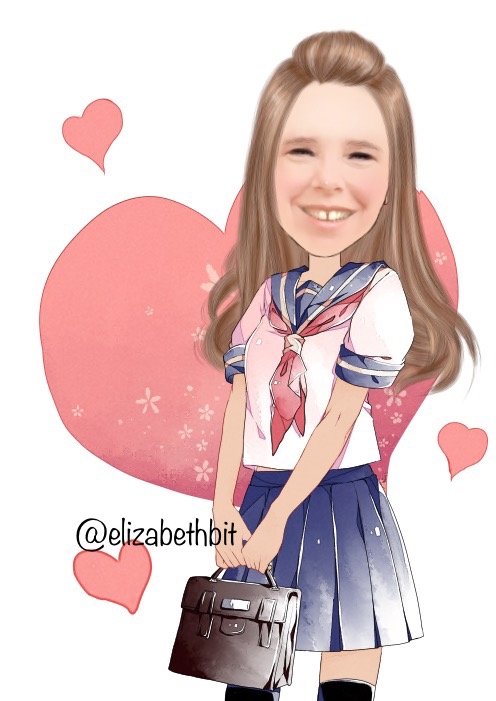 Posted Using LeoFinance Beta
---
---