The British Gold Sovereign and War
The British Gold Sovereign and War
A brief history of the British Gold Sovereign
The British Gold Sovereign was originally a circulating coin struck fin the 1800's with a value of 1 pound sterling. In and out of mintage between 1817 and 1957, this coin has been and is still considered legal tender in Britain, and has been used around the world as money for trading of goods and services. It is gold, after all!
The Sovereign and the military
Throughout the times, the British Gold Sovereign has been used by military units all over the world as a 'just in case' kit. A monetary survival kit, if you will. It was included in US military survival kits from WWII even up to the Gulf War. British Gold Sovereigns were issued and kept by military personnel while out in the battle fields in case they needed to buy goods to survive should they be separated from their units. Or, perhaps to buy their freedom should they be captured, or even to entice citizens to help them secure provisions, safety or information. Being recognized around the world, it was an easy way to carry a lot of money with little volume.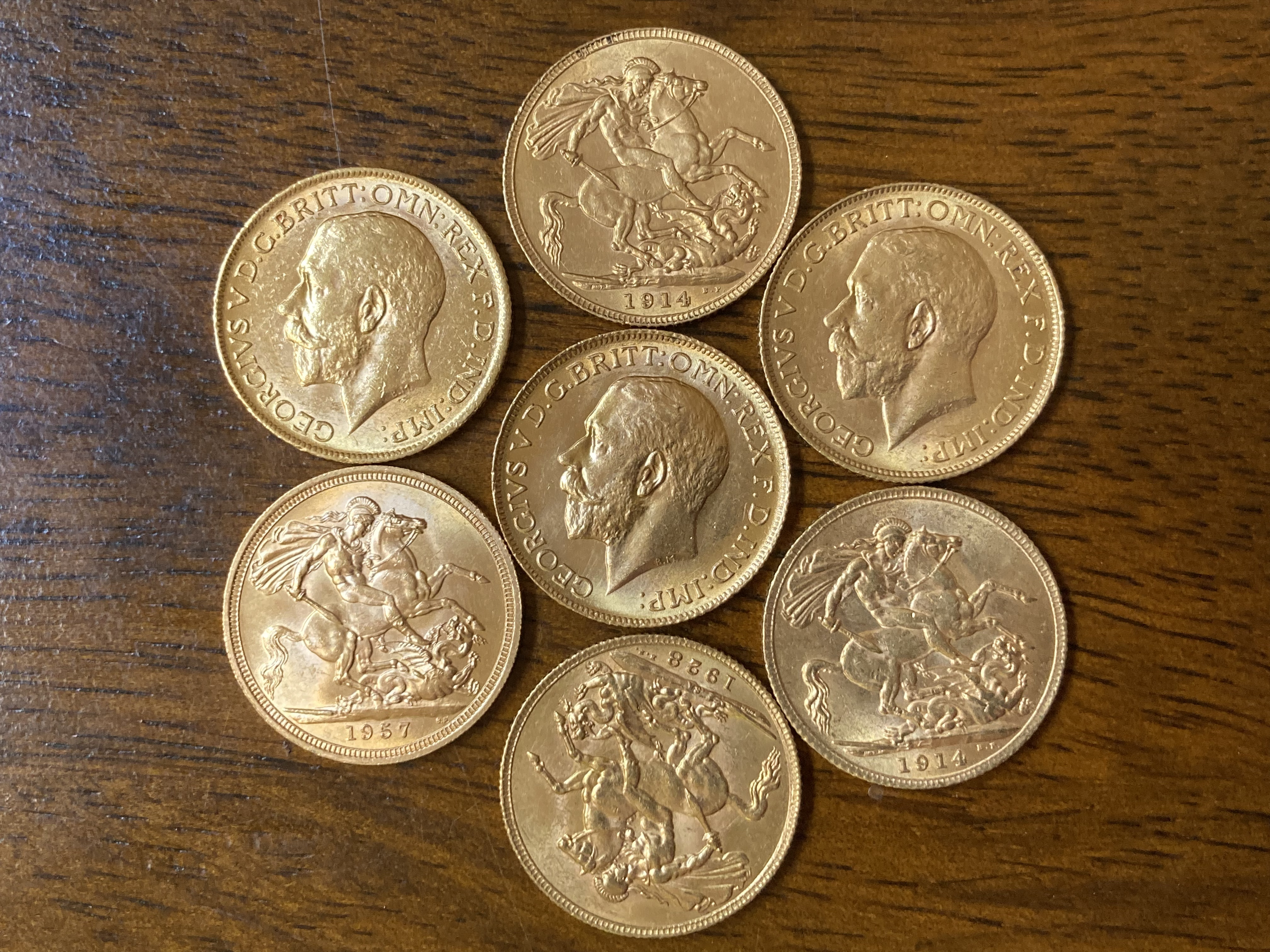 I suspect they are still being used today wherever military personnel have been deployed due to their recognizability. If you know someone in active duty, maybe ask them and see what they have to say.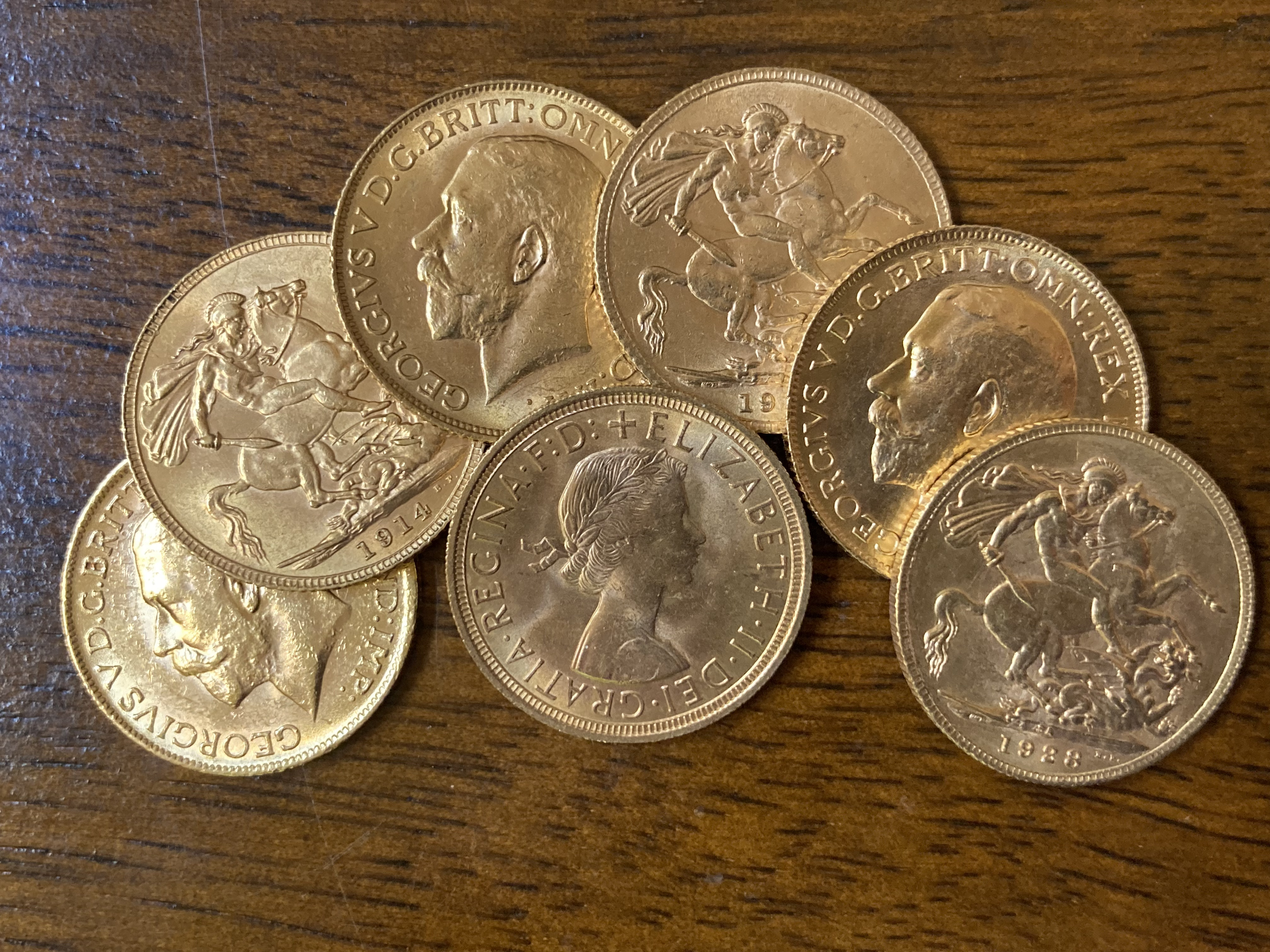 Of course, the British Gold Sovereign has numismatic and melt value as they are gold after all!
Statistics:
Diameter: 22.05mm
Thickness: 1.52mm
Weight: 7.98805g
Gold Content: 0.2354 ounces of 22 carat pure gold - 7.3g of it's mass is pure gold; the balance is made up of silver and copper.
Obverse: depending on the year, King Edward VII, King George V, Queen Victoria and Queen Elizabeth
Reverse: Designed by Benedetto Pistrucci and has been the only design on the coin since it was originally struck in 1817. It is of cleric St. George killing a dragon.
I fully believe that these coins should be included in everyone's stack due to their recognizability worldwide as a means of monetary trade. You never know when the time will arrive and you will need to be able to procure things to survive when the fiat monies of the world crumble.
Are you ready?
Thanks for stopping by and reading. Please feel free to comment below. Take care, and as always, have a wonderful day!

is a member of #ladiesofsgs4eva
a sweet group of lady stackers of SGH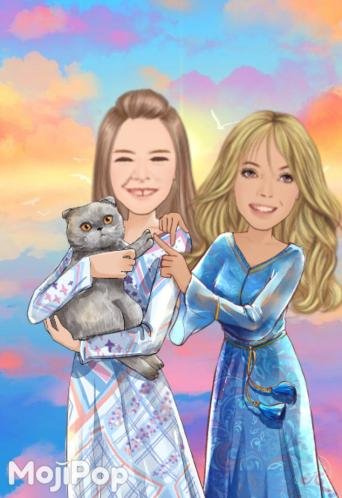 Posted Using LeoFinance Beta
---
---