Combining business with technology can yield amazing results.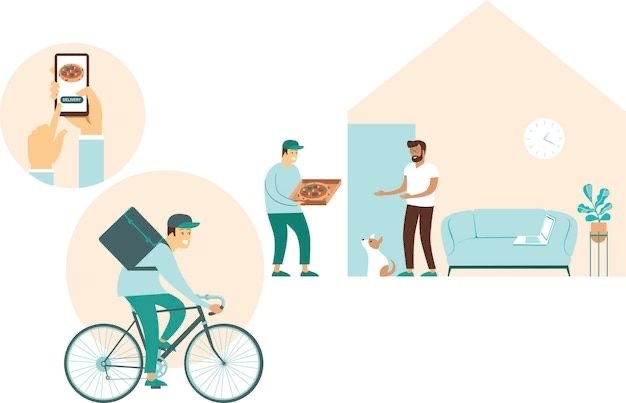 The importance of internet cannot be overemphasized. We always want to be connected, get entertained, watch instructional videos, comedy skits, chat with loved ones regardless of where they are. And I think that's fine, yeah? It makes life easy. Advancement in science has made everything easy and fast.
We live in the "fast era", people wants to get things done very very fast. Customers want quick delivery, prompt response to complaints and thank goodness, advance tech as made it possible. There is AI, responding to text for companies.
Technology has done much more. And sadly some business owners, still want to do business in the traditional way. I understand that tech has it own downplay especially in developing country like Nigeria. However the new selling market is the internet (social media, online market place etc.) Can you light a candle and put it under the bowl?
Below are some of the reasons why you should sell online:
Target Audience: unlike the indigenous market, you don't really need to advertise to everyone in the online market. Through computer programming, sellers can categorize their goods and services and buyers would only navigate to get the kind of goods they are looking for. This helps the customer to shop better and makes selling easy for the seller. Sometimes you even get to navigate base on the location, for example I'm in Kwara state, I love buying from online vendors within my location.
Less Stressful: sales (online or physical) could be tedious and draining. Online sales could also be stressful especially at the early stage of the business, getting customers and sustaining their interests maybe difficult, mentally draining and stressful but really, you can save yourself the stress of the traditional market place. For example in Nigeria, the market is a place I hate to go because it's always crowded, noisy and dirty, going to the market seems like a huge work. Sincerely I've not been to the market for like a year and I'm sure a lot of people are like me. I prefer sitting at home and do my shopping and have it delivered to my door step.
You close better deals: negotiating online is quite better, there is less pressure and familiarity. Somehow people hardly do the ridiculous pricing online. Negotiating online puts you in control of the conversation and this is a great advantage for you. Do well yo exploit it reasonably.
Record Keeping: sometimes you forget the details of business deals. Better than the oral sales process, your conversations are documented automatically. And if you use e-commerce platforms, financial reports becomes easy and traceable.
THANK YOU FOR READING MY BLOG TODAY, HAVE AN AMAZING DAY.
Posted Using LeoFinance Beta
Posted Using LeoFinance Beta
---
---