EvM: Introducing myself

---
I. About me
---
Hello everybody, my name is Elias, best known as EvM, Hive user @elyelma - I am quite new in Hive space, so while still learning the basics (what is CTP? how I gain HP? ...and so on, and on) I would like to introduce myself (as I was invited to do so by @indayclara, thanks!) and my personal objectives here in #Hive community: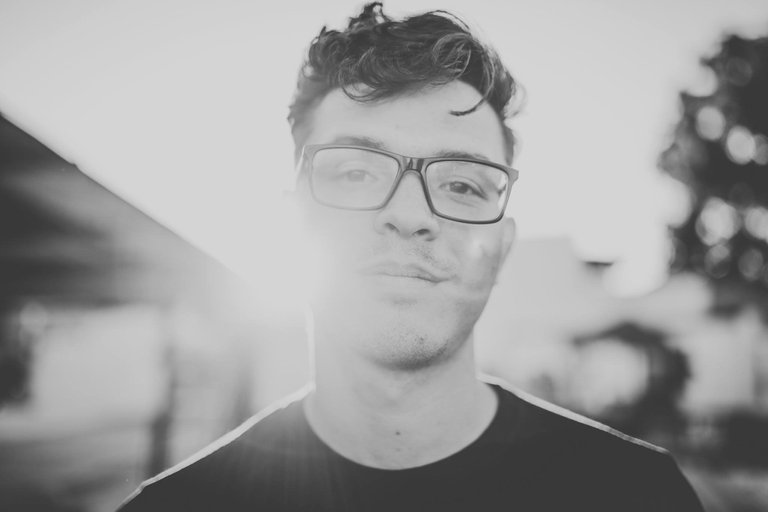 Umm... that's me.
So, my name is Elias, as I've said before. I am a full-time musician, born in Caracas, Venezuela. I have lived in many different places across my native country until the crisis forced me (and my family) out in 2018.
---
II. But... who I Am?
---
I am a Venezuelan specialist in French Horn (I actually teach brass instruments: trumpet, trombone, french horn & tuba), and composition. I LOVE harmony(ies) and combining different sounding phenoms and achieving different results. I also like producing, making beats, LoFi, teaching, and listening to new things.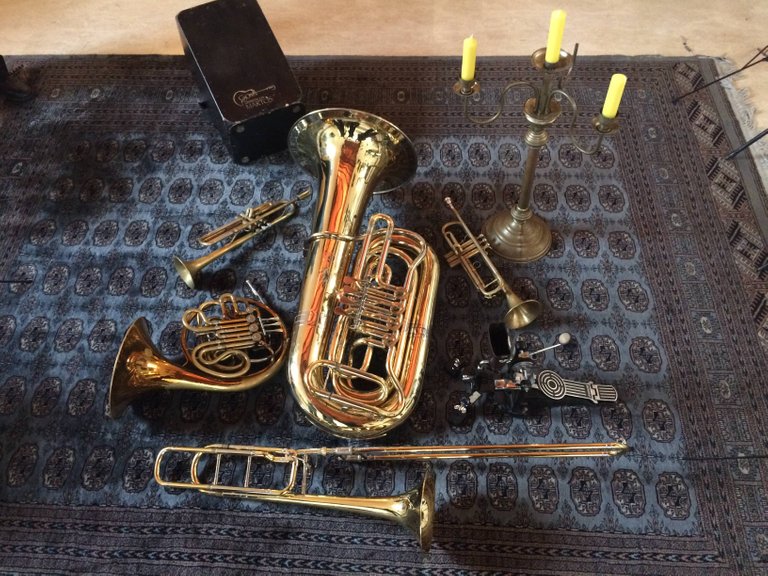 Brass family... yup, that's my French Horn...
So you already know fairly about me. That's great. Now, as I've said before (maybe I didn't) I come form El Sistema: that HUGE musical education endeavour now emulated by many 1st order countries that has more than 1 million young kids (...and also not that young) playing a symphonic instrument.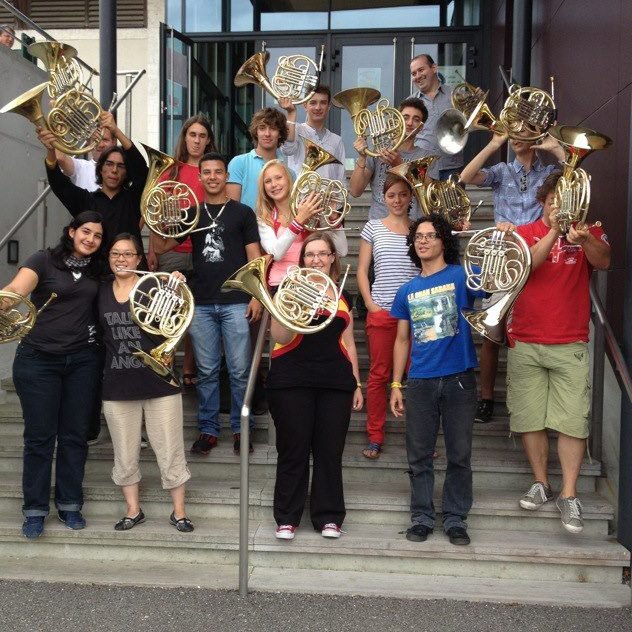 Here, as a member of El Sistema attending "Cuivres En Fête" Brass Festival in Saint-Junien, France in 2012.
My career started at 9 years old playing the violin (*blush*), and in the mean time I've learned (and played) Venezuelan Cuatro, French Horn, Trumpet, Piano, Viola, DoubleBass, Cajon Flamenco, and some MIDI controlers too. I have arranged music for all sort of enssembles, and I have composed music for short films, ringtones, and my personal soundtrack (I mean, music for my very own life).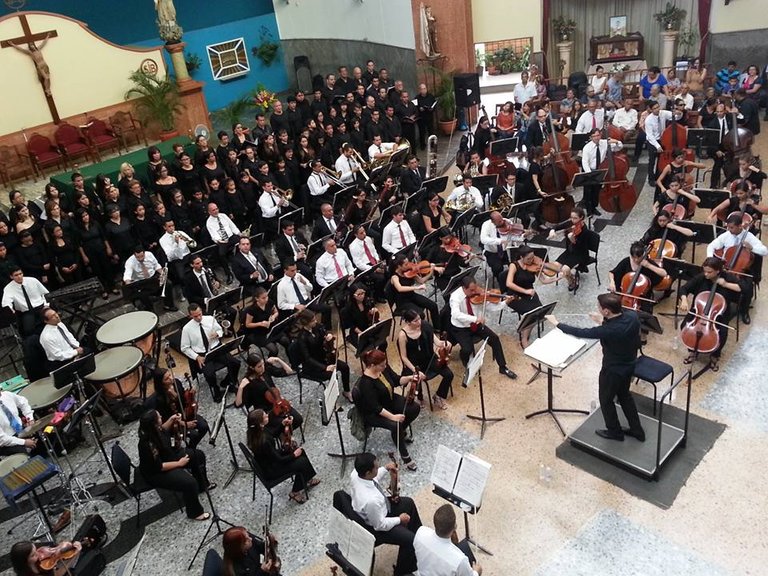 One of many orchestras in which I've played across the years. Yes, I am playing there! Try to find me! (:
One important fact about myself is that actually ADORE Jazz music... it was a dream from my youngest stages to play this explosive, rebel music that explores the selfness of the musician, creating in-situ, and transcending space and form, making every performance something very unique and different each time.
But... why saying it "was a dream from my youngest stages" to play Jazz?
---
III. Is it over?
---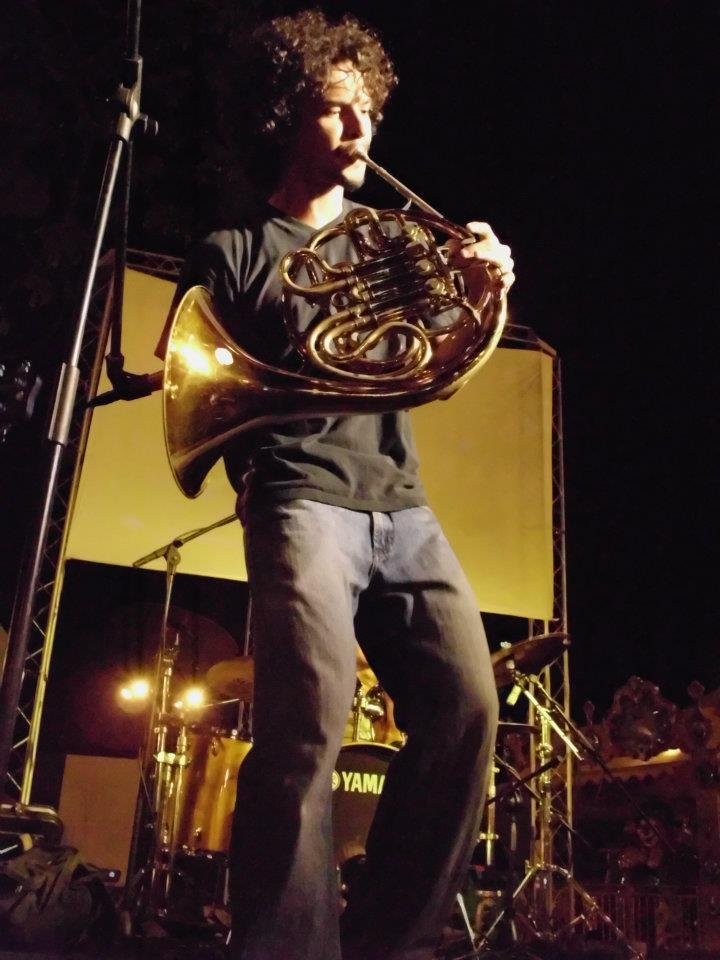 Always rebel
As a Classical musician, I've received formal education including Music Language, History of Music, Aesthetics, Piano, Harmony, Counterpoint, Composition, Electroacoustics, and a long etcetera; but there was a main flaw in my music education that could not be filled anywhere at sight, and it is the fact that Classical musicians need to read music, more than that: the cannot play without sheet music.
That's sad.
I knew that if I wanted to be a true Jazz Musician I had to quit from this rigid mindset and find my way around it. So I've taken my French Horn to different circumstances and places. Yes, I've played...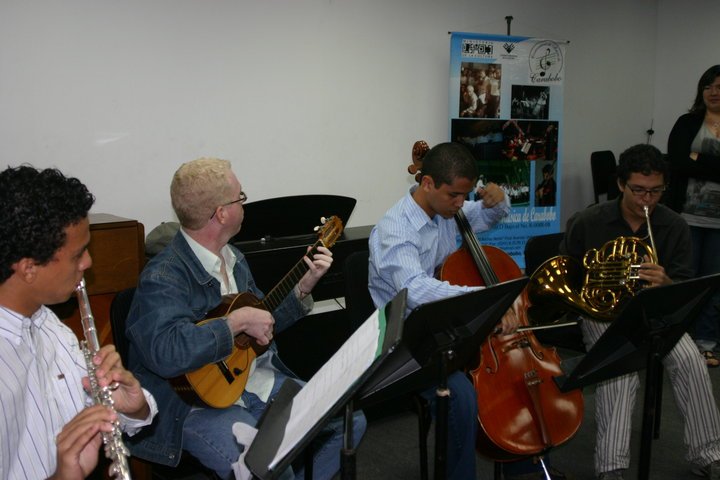 ...and played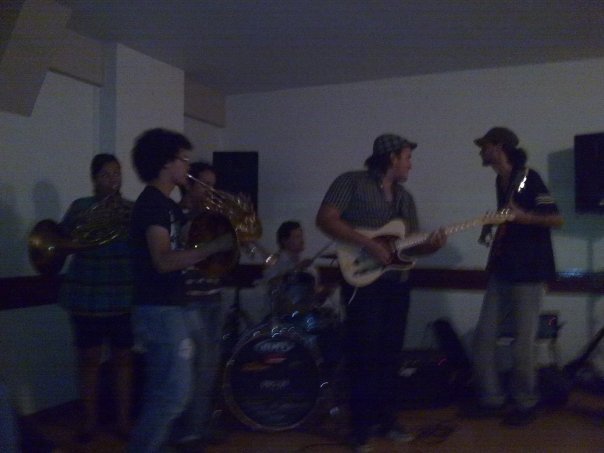 ...and played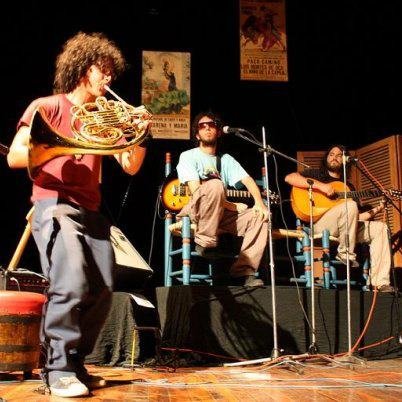 ...over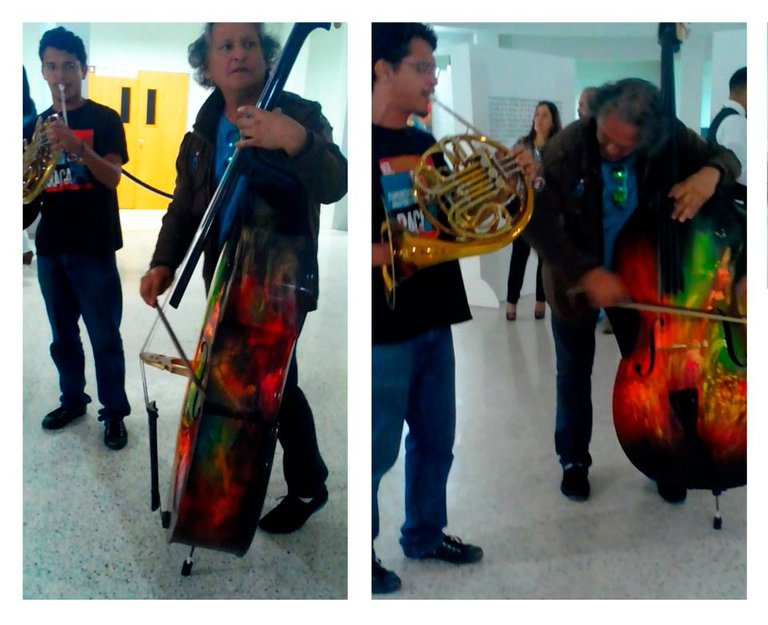 ...and over again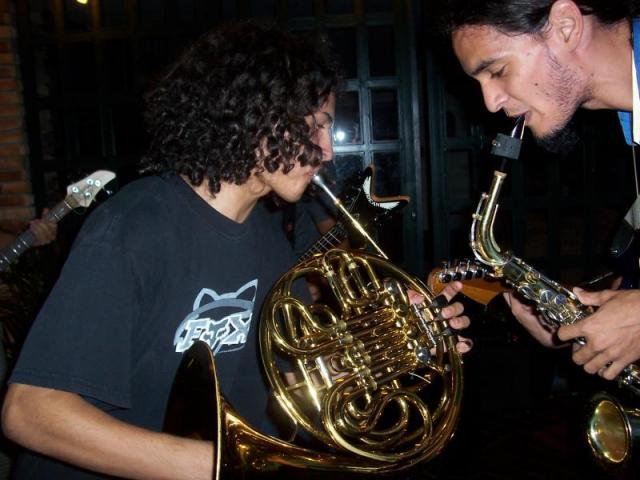 ...and even though I've made life-long friends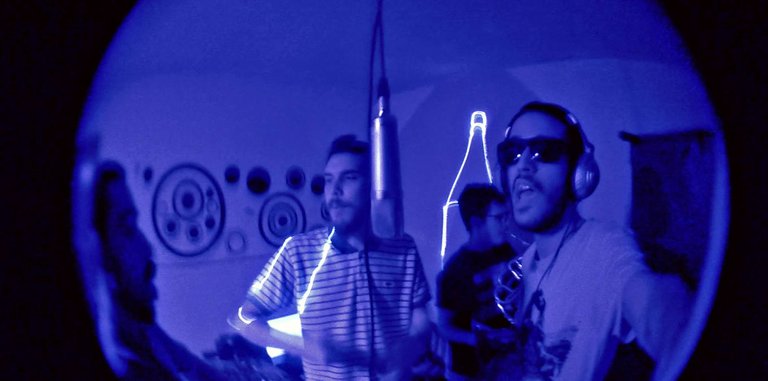 and participated in all-kind of events...
I wasn't fully satisfied with the outcome. I wasn't a fully Jazz Musician yet. So, after all those years, maybe it was time to settle down. Maybe a French Hornist is not meant to be a jazz musician. Maybe that wonderful realm was only meant for sax players, trumpet players, drums magicians and being so...
---
IV. I settled down.
---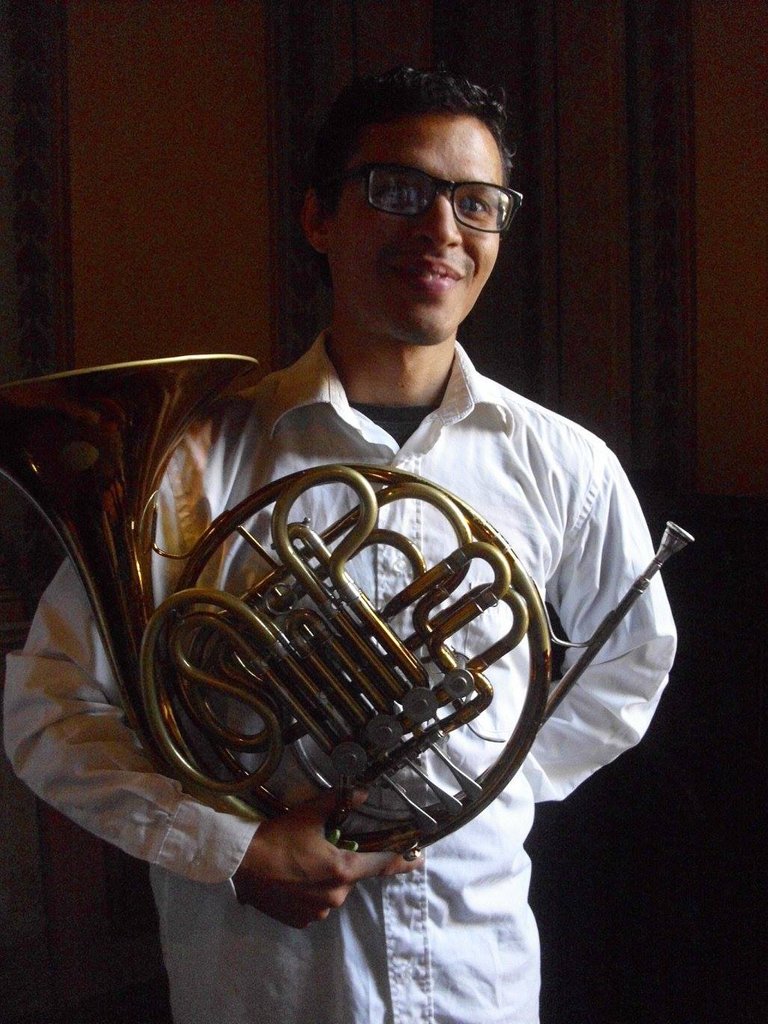 My ugliest picture EVER!
I came back to the Classical music realm, got prepared and won a couple auditions, so I got inside the local symphonic orchestra, and also within the symphonic winds band.Those days I also got a position as a French Horn teacher at the local music conservatory.
So, that was it. My life was all set, with three well positioned jobs that would ensure a retirement and economic stability (more or less).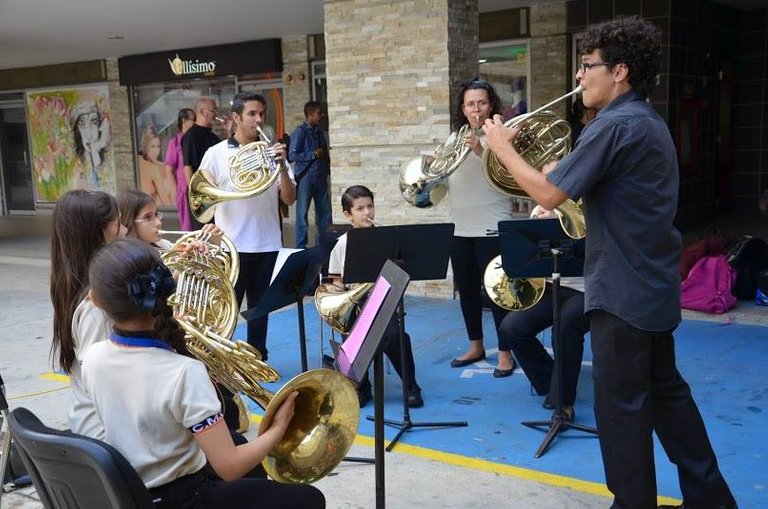 I did my best to become a life example for my students
However, it wasn't long until I've realized two unavoidable facts:
I actually enjoyed teaching very much. My little students were terrific little guys! So full of life and joy! The perspective of transmiting my knowledge into them, and knowing that with proper training they would achieve their dreams, was actually a very rewarding feeling. Also, I had to be on top of everything, I mean being musically-fit to be a good life example for them, as young hornists, musicians, citizens, and human beings, so this work proved to be a good thing for me, helping me to keep up my motivation and my musical level at all times.

However (haha!) I was never going to be entirely happy by playing Classical Music only, and accepting that these institutions were not going to give me what I musically and emotionally needed was an important milestone in my personal development. So I came across my lifelong friend Elik and together we've founded a Brass Quintet named "Vibrass", and started to play arrangements of different music, from Classical to R&B, through rock and pop. It was soooooo cool to be back!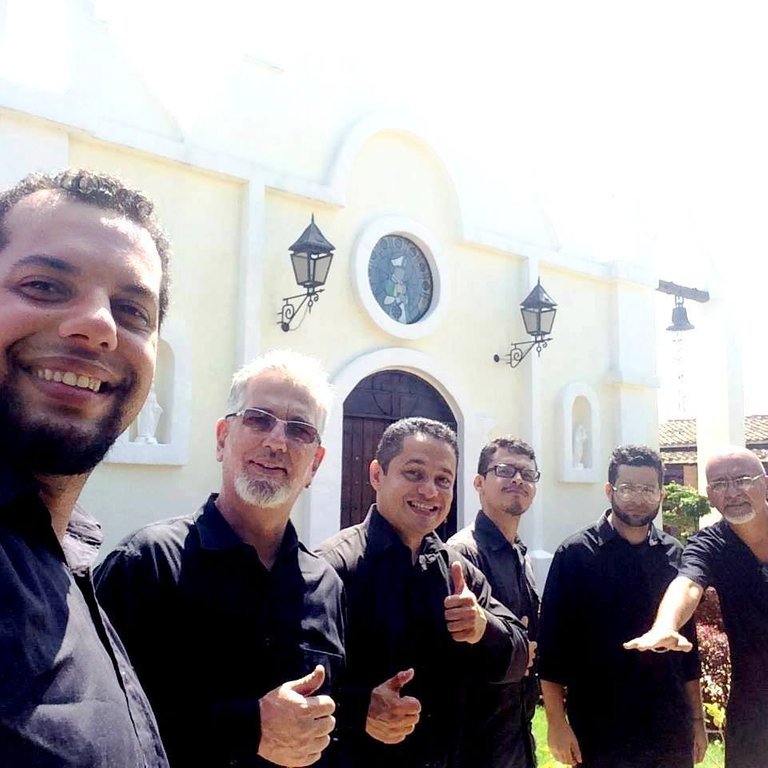 Founder roster of "Vibrass" Brass Quintet
---
The next chapter is named: "Vibrass!" and I will share it on a second (and hopefully last) chapter, where I'll tell you in detail how through the most difficult times of my life, my true dreams began to become a reality.
Thank you very much again for reading this story: MY story.
---
I am deeply grateful because of this opportunity to immortalize these few lines on the blockchain.
Hopefully, some of you might feel inspired by reading it. If it happens this way, then I'll consider this a success.
---
Want to hear some music? Click here to know about Auyantepuy.
---
---
---