Empty pocket with many dreams
Everyone have a dream to achieve in the future likewise becoming that star he or she wants to be in a achieving success. But many of this dreams requires financial solution which is a set back from some to people to progress in achieving that goal especially in Asia and Africa where you have to fight or overcome such scenario in a hard way without support.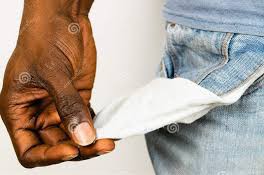 source
There many professions and talent that need to showcase in ones aspect but due to financial setbacks doesn't make one to move forward. For example, it is someone's desire to become a footballer and he or she comes from a poor background where there's nobody to help due to lack of financial crisis and he or she has that talent in becoming a great footballer it would really affect in withdrawing the mindset of being one unlike in Europe where the advantage of becoming your desired profession is there waiting for you with the help and support over there.
Unlike where I come from in Africa, Nigeria to be precise for you to become a footballer if you don't have money or connection your not going anywhere or the chances of becoming one is very low and nothing to right about except luck. Financial issues is really the problem and we are blessed with so many talents but can't proceed because of financial well being and it has really affected a lot among poor masses.
It is only few that overcome such obstacles with "manner from above" and it baffles me to see most Nigerians who have this talents but can proceed. There's no jobs for the youth to even use that as an advantage to save up or have earnings to pursue or follow their desired dreams.
However, with the existence of cryptocurrency I believe there's changes in one way or the other at least keeping most people busy in earning one way or the other to eradicate that financial issue a little. So such focus and determination hinders if one doesn't have money or someone to promote or lift him up to his desired goal.
The aspect to dream with an empty pocket in other words means that you can be able to achieve or accomplish that mission because I believe every hustler has a pay day or a success to secure. There would be ups and downs with various people with bad predictions about you in achieving that goal and it will be coming from people around you that would want you to drop that dream of you becoming want you want to be in future with your talent but I can't blame such people due to poverty.
In other words for such person to eradicate that intention or mindset, one need to derive the habit of persistent in your intent to start a job that you find profitable or continue to do what you know is doing best. Evey plan or move you take have realistic expectations that will stop you from getting disappointed or frustrated over a certain issue of you not getting to the top in the future with your desired dreams to accomplish.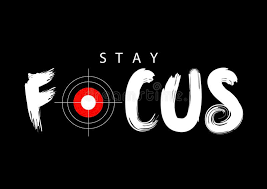 source
Keep your head upright about your fulfilled dreams and stay focus never minding how the present situation may be but believe and focus is ready to pay off someday. Though it won't be easy but always put your best in your daily activities regardless of the field you may be would see you come out of it someday.
To accomplish this dream simply means that you are fully aware of your problem or present situation and that you can't manage money or expenses that is expected of you to pay to get that desired goal. Though, in a long run this could be a bigger problem for you and your desired dreams in the future. But the most important thing is to just do your best in whatever areas of life your aiming to achieve that success though it will be very tough but just do your best.
Everyone's dream is to become successful regardless of the profession your into, the most important thing is to have a tangible income where earnings can be coming from in other to be successful be it your desired profession or businesses you want to partake in.
eradicate the mindset that you can't accomplish your dreams
---
---