Iniciativa: Algunas cosas que creo sobre el sexo.// Some things I believe about sex.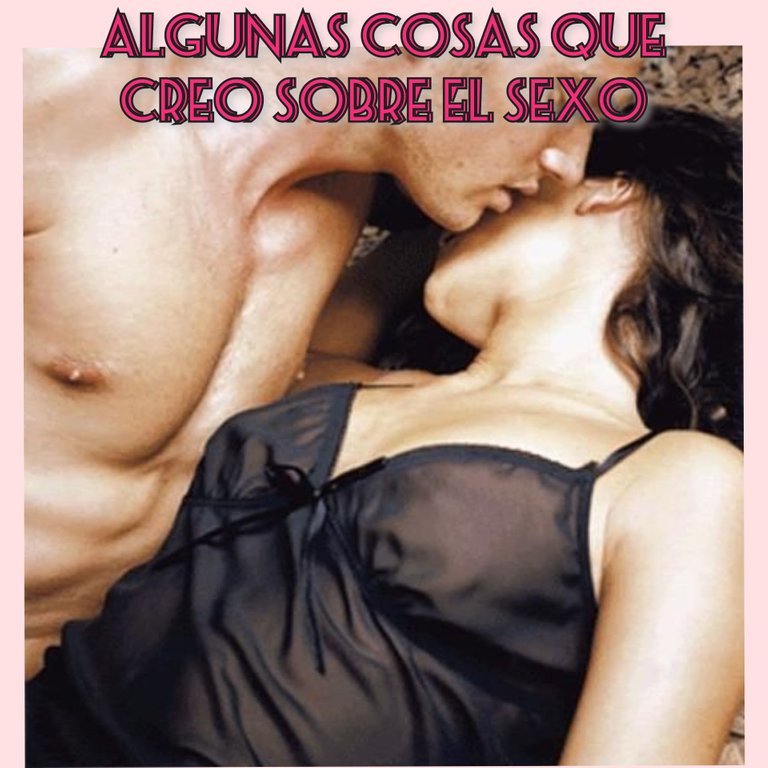 Saludos cordiales a los seguidores de la comunidad de love y sexualy, a la amiga
@zullyscott
y en especial a todos los lectores de esta educativa comunidad.
Les cuento que es mi primera publicación en esta comunidad, pase porque me llamo la atención el nombre de la comunidad y me tope con esta iniciativa, que de inmediato me tengo, soy de los que pienso en que temas como el aquí planteado deben dejar de ser un tabú y ser llevados y tratados con total normalidad y libertad, claro siendo tratados de la forma más educativa posible pero sin la timidez con la que aún en los liceos son tratados.
Sin más preámbulos iré directo a responder las concretas preguntas de la iniciativa.
¿Crees que contar tus fantasías sexuales a tu pareja está bien o no se debe hacer?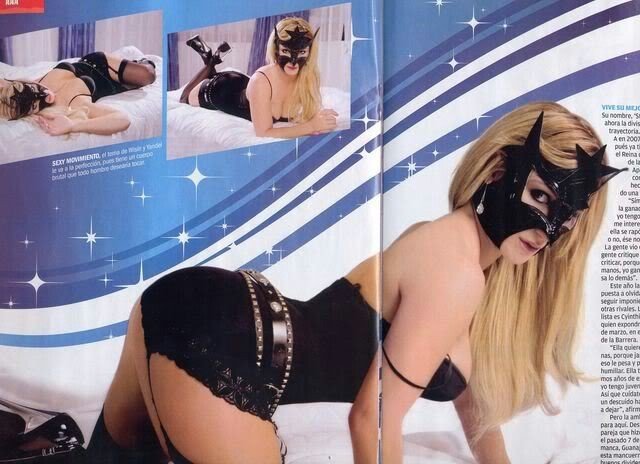 Cuenta y vive tus fantasias
Cuando hablamos de contar algo a alguien la palabra comunicación dice presente y en relación de pareja la comunicación es pilar fundamental.
De acuerdo a la pregunta, claro que se debe hacer, eso es una demostración de que la relación está bien comunicacionalmente y cuando se trata de la sexualidad y fantasías sexuales yo no me puedo callar jajaja.
En la intimidad hay que dejar de lado la timidez y conversar acerca de todo eso que nos gustaría experimentar y dejar los tabúes en el pasado.
¿Crees que el tamaño importa?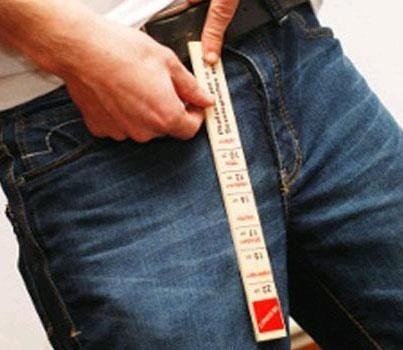 Fuente
En gusto, color y tamaño nadie sabe la solución, aquí todo depende de cada quien y la comunicación vuelve hacer acto de presencia, pero he escuchado de las féminas que lo que importa, no es el tamaño, sino cómo se use, y estoy de acuerdo.
Aprendí que el tamaño no hace la diferencia en la mayoría de los casos, sino que el sexo es mucho más que mete y saca y que tamaño.
El preámbulo, los besos y caricias, palabras y bailes previos llegan a ser mucho más importantes que la misma penetración.
Pero como hombre y por lógica hago una deducción y es que prefiero estar bien dotado por qué si consigo una pareja que le apetezca un tamaño menor, solo tengo que proveer una porción, en caso contrario quedaría en deuda, es decir tendría que usar aparaticos extras.
¿Qué crees sobre la lencería erótica?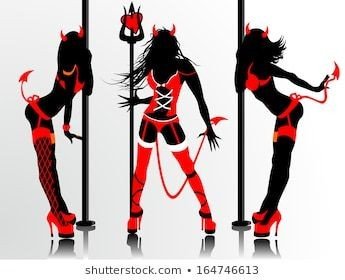 Fuente
Este punto lo pienso y se me ilumina la mente, eso es algo que me gusta, porque la lencería nos permite comer primero con la vista y en mi caso soy muy visual, en el sexo me gusta ver y observar más de lo normal.
A los hombres por machismo nos gusta variar y está idea de la lencería es muy buena porque nos permite estar, en un mismo día, con nuestra pareja y más tarde con una enfermera, una bombero, una policía y otra vez con nuestra pareja, todo tiene solución si nos comunicamos.
¿Qué opinas de la frecuencia sexual, es determinante para la felicidad de una pareja?
Esta pregunta esta algo compleja porque la felicidad depende de muchos factores, pero si me enfoco solo en frecuencia sexual mi respuesta es que sí, claro que sí es determinante, ya que en este caso el sexo lo veo como el fin último de la relación.
Cuando llegan los pingüinos a la cama todo se acabó y como dice Ricardo Arjona, hay que "aclarar el panorama".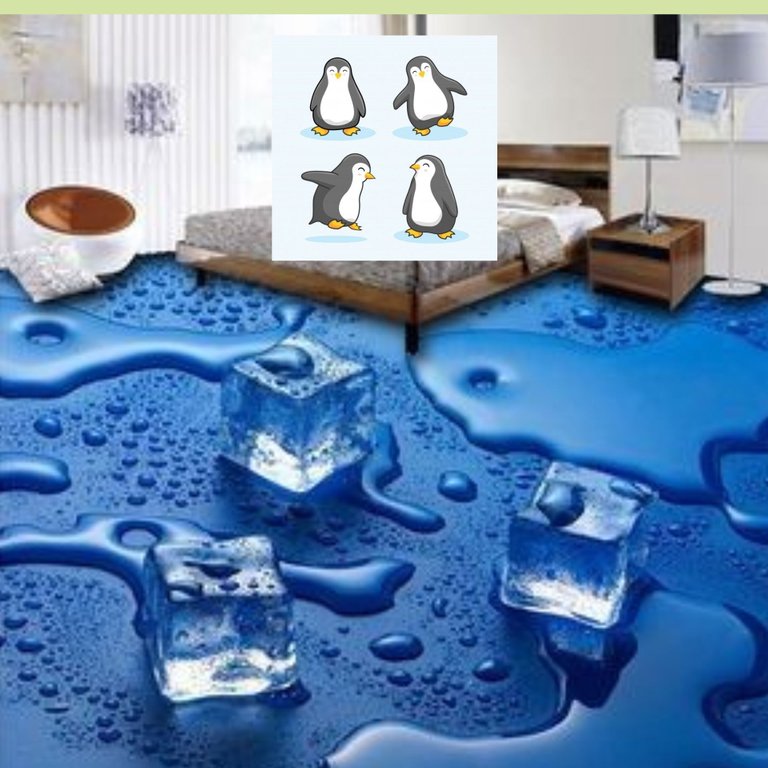 Cama fría
De verdad es triste cuando esto pasa, y a pesar de que no todo es sexo, si lo hago todos los días me consideraría el hombre más feliz, jajaja
¿Cuál crees que es el factor más importante para alcanzar el clímax o el orgásmo?
Está respuesta no es lineal, recordemos que cada persona es distinta, así que si queremos y deseamos ser eficientes en llegar y hacer llegar al climax a nuestra pareja, nos vemos obligados a comunicarnos eficientemente.
Comunicar y escuchar son las palabras claves, sin olvidar la confianza y el respeto.
La entrega total y sin prejuicios es vital para un buen y placentero orgasmo, en este momento debemos olvidarnos de todo y cuando digo todo no exagero, debemos intercambiar cuerpos, toma mi cuerpo y hazlo tuyo disfrútalo y hazlo disfrutar, dame tu cuerpo para poseerlo y disfrutarlo y complacerlo.
¿Qué consejos darías para tener una vida sexual más placentera y felíz?
Comunícate de forma sincera y respetuosa y debemos saber escuchar y complacer.
Céntrate y concéntrate, entregalo todo y recibe.
Repite lo que te gusta, pero no dejes de experimentar cosas nuevas.
En nuestra intimidad hay que desnudarnos internamente para que tirar los harapos en el piso sea más excitante.
No permitas que lleguen los pingüinos a la cama.
Gracias por ser y estar, por pasar y leer.
Fuente de Imagenes y portada.
https://pin.it/1DJCRsL
https://pin.it/3JG2D1S
https://pin.it/3JG2D1S
https://pin.it/5IAWw1A
https://pin.it/1fI8fjO
https://pin.it
https://pin.it/64dr90D
Todas provienen de Pinterest y editadas en GridArt
English
Some things I believe about sex.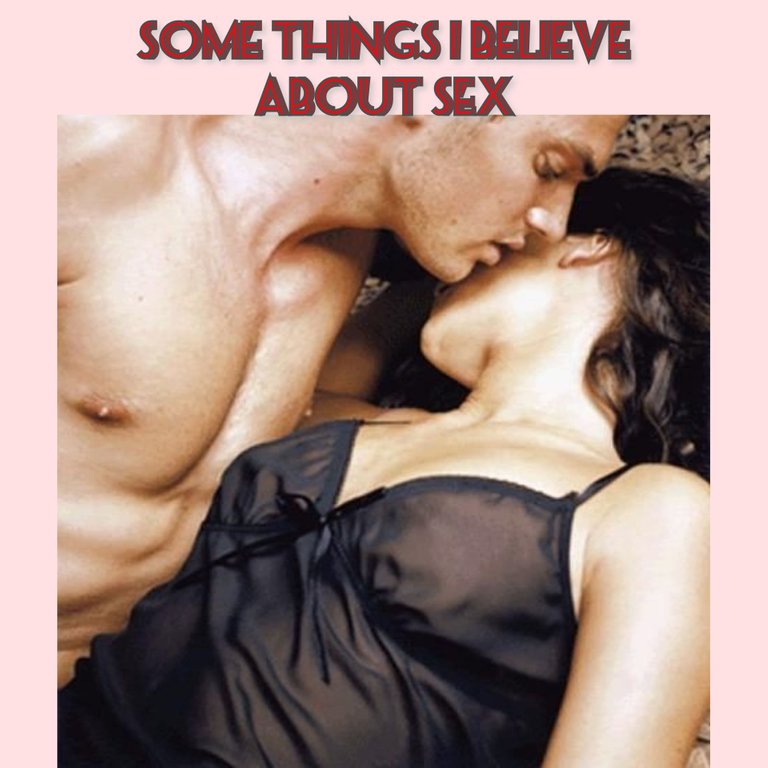 Greetings to the followers of the love and sexualy community, to my friend
@zullyscott
cot and especially to all the readers of this educational community.
I tell you that it is my first publication in this community, I went because the name of the community caught my attention and I came across this initiative, which immediately tempted me, I am one of those who think that issues such as the one raised here should stop being a taboo, to be taken and treated with total normality and freedom, of course being treated in the most educational way possible, but without the timidity with which even in high schools they are raised
Without further ado, I will go directly to answer the specific questions of the initiative.
Do you think telling your sexual fantasies to your partner is okay or shouldn't be done?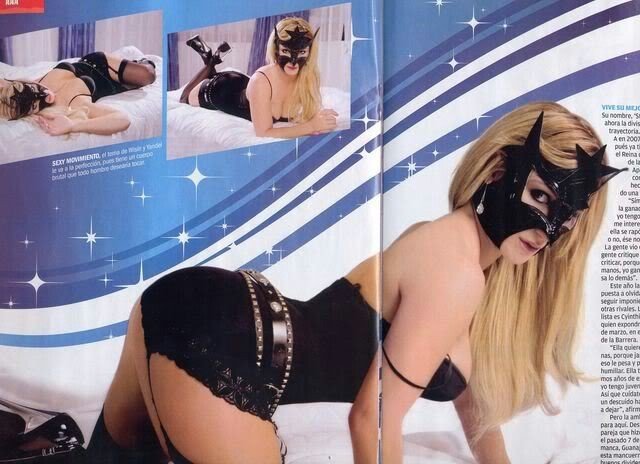 tell and live your fantasies
When we talk about telling something to someone, the word communication says present and in a relationship, communication is a fundamental pillar.
According to the question, of course it should be done, that is a demonstration that the relationship is communicatively good and when it comes to sexuality and sexual fantasies I cannot keep quiet hahaha.
In private, we must put shyness aside and talk about all that we would like to experience and leave taboos in the past.
Do you think size matters?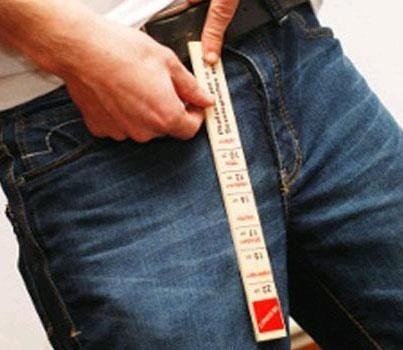 Source
In taste, color and size nobody knows the solution, here everything depends on each person and communication makes an appearance again, but I have heard from the women that what matters is not the size, but how it is used, and I agree agreement.
I learned that size doesn't make a difference in most cases, but that sex is much more than taking in and out and what size.
The introduction, kisses and caresses, words and previous dances become much more important than penetration itself.
But as a man and logically I make a deduction and that is that I prefer to be well endowed because if I get a partner who wants a smaller size, I only have to provide a portion, otherwise I would be in debt, that is, I would have to use extra gadgets.
What do you think about erotic lingerie?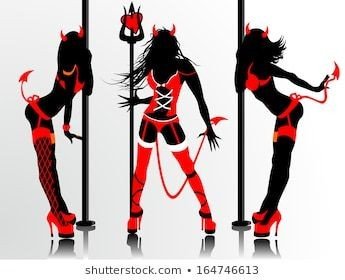 Source
I think about this point and my mind lights up, that is something I like, because lingerie allows us to eat first with our eyes and in my case I am very visual, in sex I like to see and observe more than normal. Because of machismo, men like to vary and this idea of ​​lingerie is very good because it allows us to be, in the same day, with our partner and later with a nurse, a firefighter, a police officer and again with our partner, everything has a solution if we communicate
What do you think of sexual frequency, is it decisive for the happiness of a couple?
This question is somewhat complex because happiness depends on many factors, but if I focus only on sexual frequency my answer is yes, of course it is decisive, since in this case I see sex as the ultimate goal of the relationship.
When the penguins come to bed, everything is over and as Ricardo Arjona says, we must "clarify the panorama"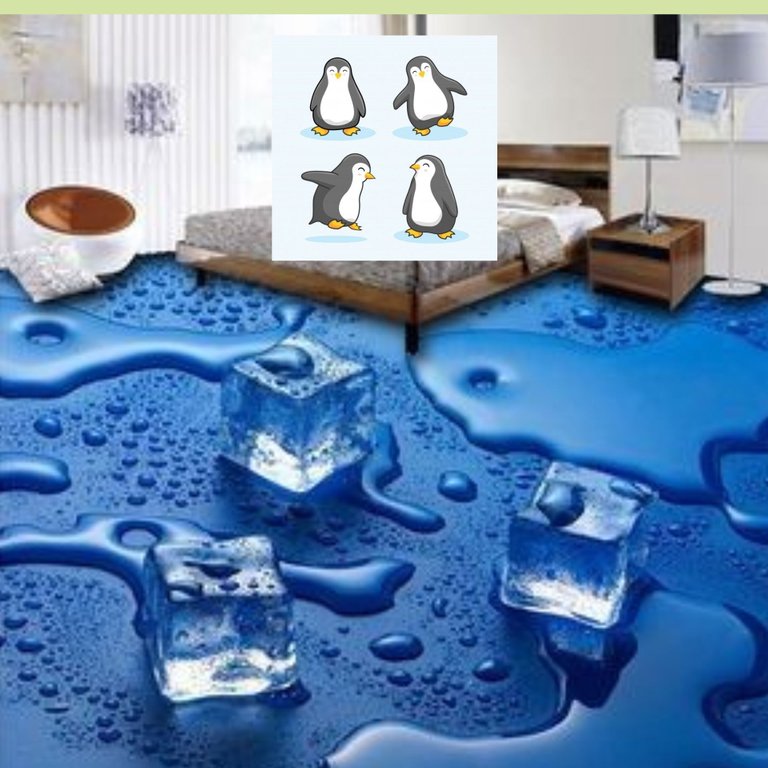 cold bed
It's really sad when this happens, and even though it's not all about sex, if I do it every day I would consider myself the happiest man, hahaha
What do you think is the most important factor in reaching climax or orgasm?
This response is not linear, let's remember that each person is different, so if we want and want to be efficient in reaching and getting our partner to climax, we are forced to communicate efficiently.
Communicating and listening are the key words, without forgetting trust and respect.
Total surrender and without prejudice is vital for a good and pleasant orgasm, at this moment we must forget everything and when I say everything I am not exaggerating, we must exchange bodies, take my body and make it yours enjoy it and make it enjoy, give me your body to possess it and enjoy it and please it.
What advice would you give to have a more pleasant and happy sex life?
Communicate sincerely and respectfully and we must know how to listen and please.
Focus and focus, give everything and receive.
Repeat what you like, but don't stop trying new things.
In our intimacy we have to undress internally so that throwing the rags on the floor is more exciting.
Don't let the penguins get to bed.
Thank you for being and being, for stopping by and reading.
Source of Images and cover.
https://pin.it/1DJCRsL
https://pin.it/3JG2D1S
https://pin.it/3JG2D1S
https://pin.it/5IAWw1A
https://pin.it/1fI8fjO
https://pin.it
https://pin.it/64dr90D
All come from Pinterest and edited in GridArt
---
---