ADMIRING THE TRANSFORMATION OF STAGES. ENG/ ESP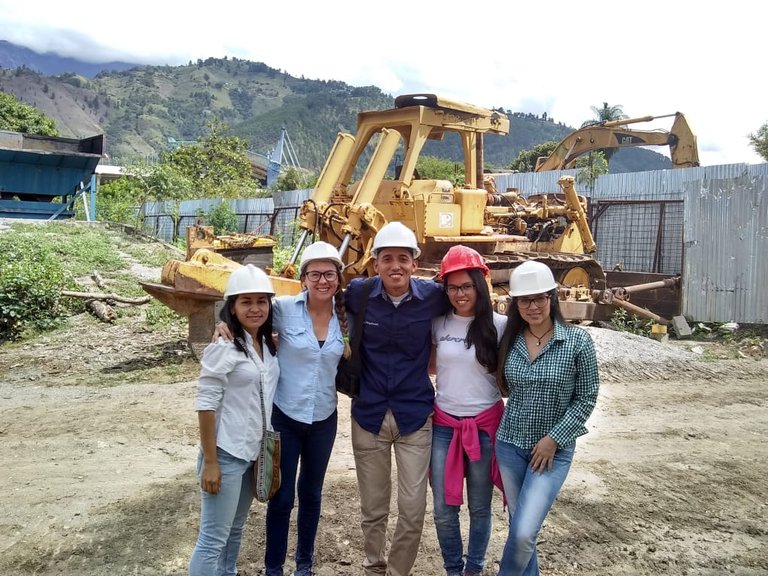 Blessed Sunday, dear community, it is a pleasure to capture the experiences of a field trip, when the academic cycle is coming to an end.
In the satisfaction of human needs, man has implemented complex systems for the use of available resources. Engineering tries to make the best use of these resources. In the civil area, engineering is concerned with the study of structures and civil works in their different aspects: buildings, bridges, towers for radio transmissions, among others.
Once you finish your theoretical preparation comes the seriousness of your training being the practice, being in daily contact with what you have acquired in years, is of great importance because it is the crucial stage to realize the longed for degree.
Bendecido domingo, estimada comunidad, un gusto plasmar vivencias de una salida de campo, cuando se está finalizando el ciclo académico.
En la satisfacción de las necesidades humanas el hombre ha implementado sistemas complejos para el uso de los recursos disponibles. La ingeniería intenta el mejor uso de esos recursos, la misma en el área civil se ocupa de estudiar las estructuras y las obras civiles en sus diferentes aspectos: edificios, puentes, torres para transmisiones radioeléctricas, entre otros.
Una vez que culminas tu preparación teórica viene la seriedad de tu formación siendo la práctica, el estar en contacto diario con lo adquirido en años, es de gran importancia porque es la etapa crucial para concretar lo anhelado el título.
Next I want to show one of the most important subjects in the area of Civil Engineering known as construction II, of the tenth semester in the curriculum of the Illustrious University of the Andes, Merida Venezuela, known worldwide as the ULA, there you apply all your intellectual preparation.
The engineer's fitbank is captivating because there is always something new to do or create, the owner chooses a company capable of executing the work (Contractor) and the relations between both are established by means of a contract in which it is indicated: Description and Location of the work, the amount and the period of execution.
When a work is executed, it is very interesting because it is like a puzzle to be assembled with reference to the items to work and with the mutual support of the crews in various fields, of course it will depend on the taste of the owner and the imagination of the engineer and the creativity of the architect of course, we engineers are more gray.
In my case, the above my training place was La Pedregosa Alta, Merida state Merida, Venezuela, in the year 2019, with our mentor the well known engineer Nairouz M, Jean Pierre, he enriched us with knowledge in various procedures that only in theory had been acquired, during the 5 years of training, It is a unique experience since you see your university life pass like a trailer and comes the part of commitment to society, the profession, once you acquire so much practical information, you must translate it into a final report, where it will be evaluated your knowledge in that time being concrete and precise. The basic fundamentals, the elements of the calculation and the handling of terms of the Unit Price Analysis.
A continuación quiero plasmar una de las materias más importantes en el área de Ingeniería Civil conocida como construcción II, del décimo semestre en el pensum de la Ilustre Universidad de los Andes, Mérida Venezuela, conocida mundialmente como la ULA, allí aplicas toda tu preparación intelectual.
El fitbank del ingeniero, es cautivador debido a que siempre hay algo nuevo por hacer o crear, el propietario escoge a una compañía capaz de ejecutar la obra (Contratista) y se establecen las relaciones entre ambos mediante un contrato en el que se indica: Descripción y Ubicación de la obra, el monto y el lapso de ejecución.
Cuando se ejecuta una obra, es muy interesante ya que es como un rompecabezas por armar con referente a las partidas a trabajar y con el apoyo mutuo de las cuadrillas en diversos ámbitos, claro dependerá del gusto del propietario y la imaginación del ingeniero y la creatividad del arquitecto claro está, los ingenieros somos más grises.
En mi caso, lo antes expuesto mi plaza de formación fue La Pedregosa Alta, Mérida estado Mérida, Venezuela, en el año 2019, con nuestro mentor el conocido ingeniero Nairouz M, Jean Pierre, él nos enriqueció de conocimientos en diversos procedimientos que solo en teoría se había adquirido, durante los 5 años de formación, es una experiencia única ya que vez pasar tu vida universitaria como un tráiler y viene la parte de compromiso con la sociedad, la profesión, una vez que adquieres tanta información práctica, la debes plasmar en un informe final, donde será evaluado tus conocimientos en ese lapso siendo concreto y preciso. Los fundamentos básicos, los elementos del cálculo y el manejo de términos de los Análisis de Precios Unitarios.
This post is dedicated to all career aspirants, how important it is to train and innovate on a daily basis.
The final report must include a memory that contemplates the description of the budget and the analysis of unit prices, which is the document that the contractor has to demonstrate the unit price of each item in a given time and space, and is formed by: Direct Costs, Quantity and cost of materials, Equipment, Labor, Administration expenses, technical direction and Utility.
This budget corresponds to the work inspected before mentioned, called residential complex Los Palmares, which the subject of study will be walls and towmhouse, in the distribution of the terraces, they were divided by area of house, that is to say, each denomination, assigned by Eng. Daniel Peña was 5 houses for each type, until fulfilling the 35 houses, around it is projected 27 commercial premises, a hotel with its respective parking lot, surrounded by retaining walls, three (3) in its totality.
The following is a visualization of the work on site at the time:
Este post es dedicado a todos los aspirantes a la carrera, lo importante de formarse e innovar el día a día.
El informe final debe llevar una memoria que contempla la descripción del presupuesto y el análisis de precios de unitarios, que es el documento que tiene el contratista para demostrar el precio unitario de cada partida en un lapso de tiempo y espacio dado, y está formado por: Costos Directos, Cantidad y costo de los materiales, Equipos, Mano de Obra, Gastos de administración, dirección técnica y Utilidad.
Dicho presupuesto corresponde a la obra inspeccionada antes nombrada, llamada conjunto residencial Los Palmares, la cual el tema de estudio será muros y towmhouse, en la distribución de las terrazas, se dividieron por área de casa, es decir, cada denominación, asignada por el Ing Daniel Peña fue 5 casas por cada tipo, hasta cumplir las 35 casas, a su alrededor se proyecta 27 locales comerciales, un hotel con su respectivo estacionamiento, rodeadas de muros de contención, tres (3) en su totalidad.
A continuación se visualizara el trabajo en obra en su momento:

**Hand excavation for the terrace of 16 houses.
Excavación a mano para la terraza de 16 casas.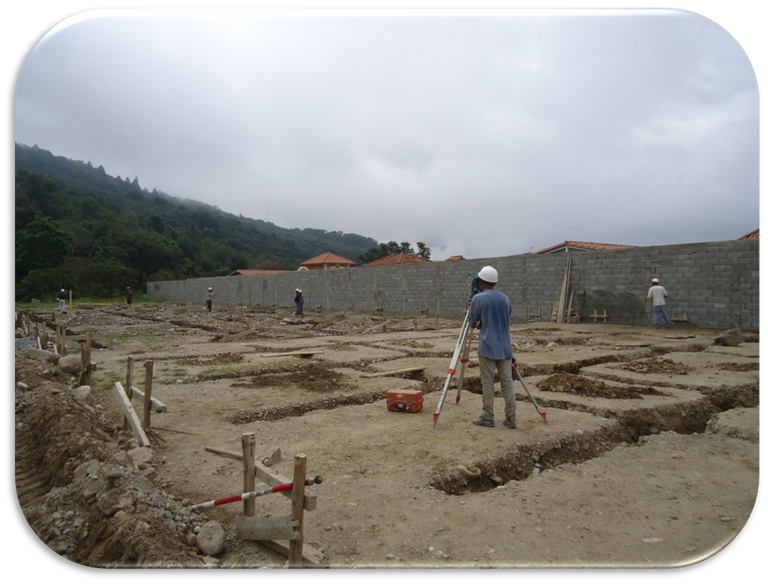 TOWNHOUSE REPLANTING.
REPLANTEO DE LOS TOWNHOUSE*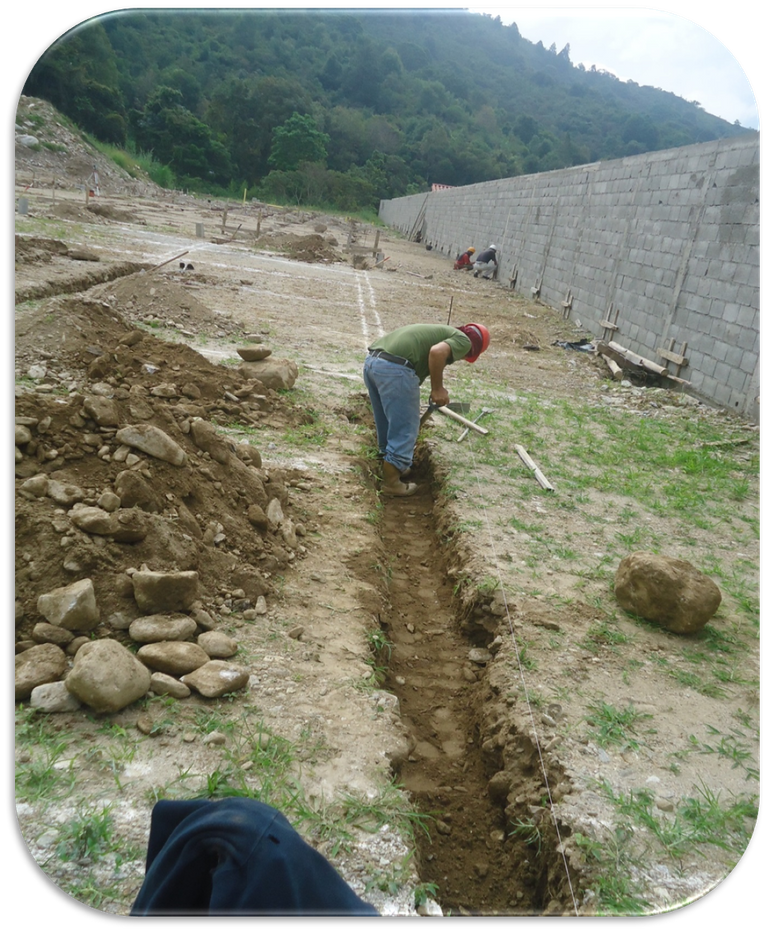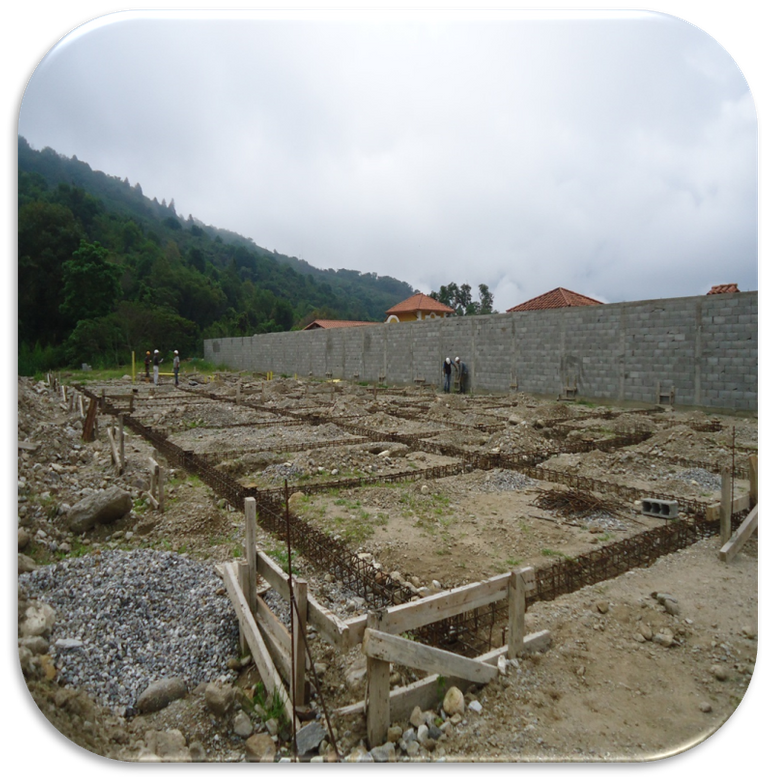 **SKELETON OF THE BRACING BEAMS OF THE 16 HOUSES
ESQUELETO DE LAS VIGAS DE RIOSTRA DE LAS 16 CASAS.

**MATERIALS PROCUREMENT
PROCURA DE MATERIALES

*BLOCK STORAGE
DEPOSITO DE BLOQUES

HEAVY MACHINERY
MAQUINARIA PESADA

CABILLERA CREW (STEEL PREPARATION)
CUADRILLA CABILLERA (PREPARACIÓN DE ACERO)

WALL 3 WATERPROOFED AND COVERED WITH BACKFILL.
MURO 3 IMPERMEABILIZADO Y CUBIERTO DE RELLENO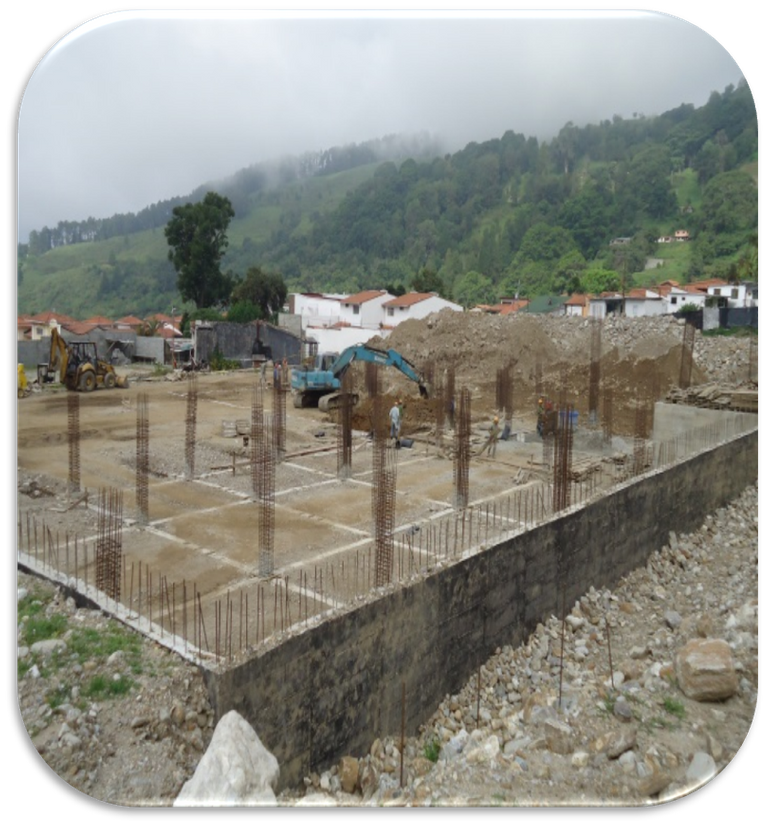 *DETAIL OF WALL NUMBER 3, EXTERNAL PART OF THE HOTEL **.
DETALLE DE MURO NUMERO 3, PARTE EXTERNA DEL HOTEL.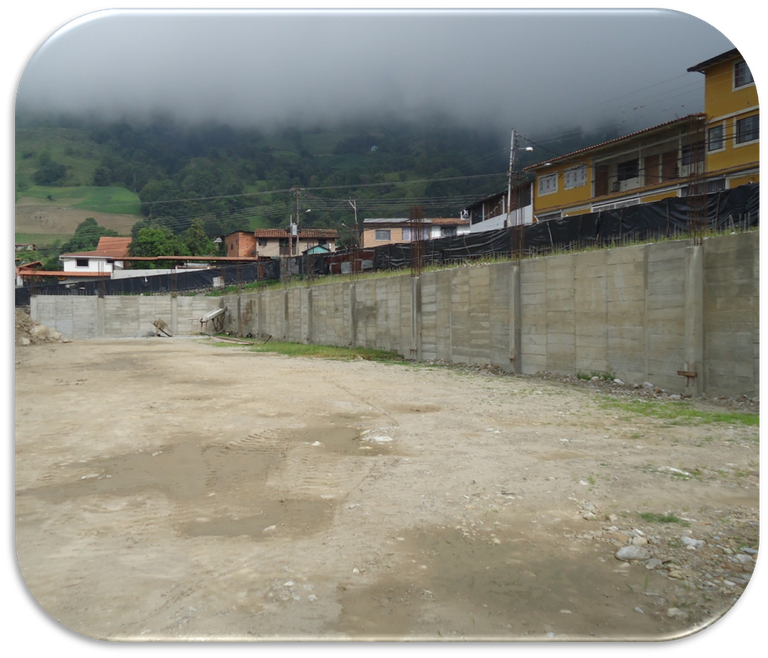 **PEDESTAL DETAILS
*DETALLES DE PEDESTALES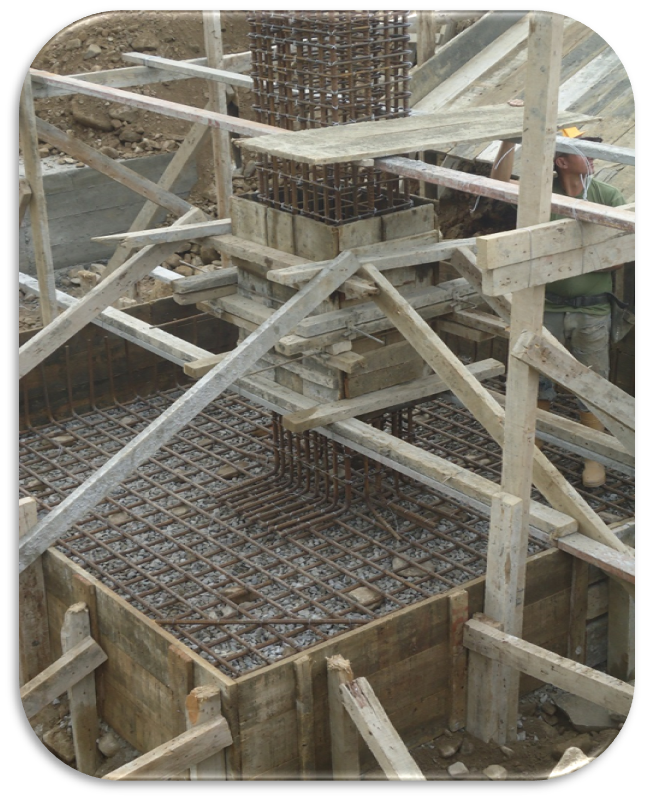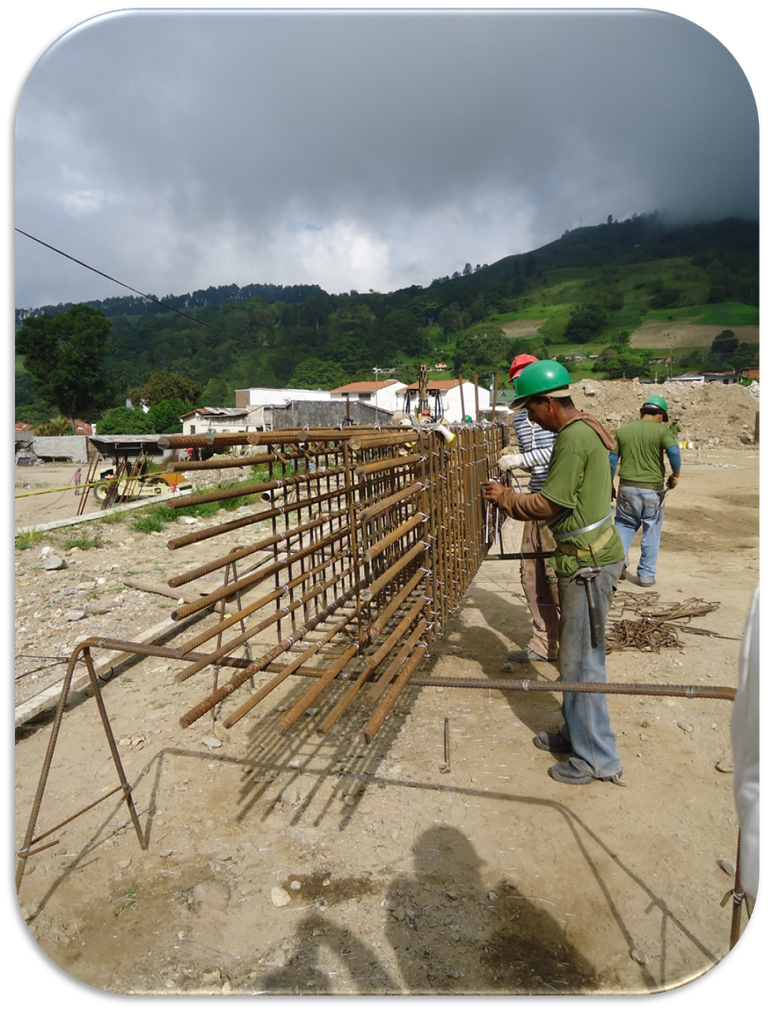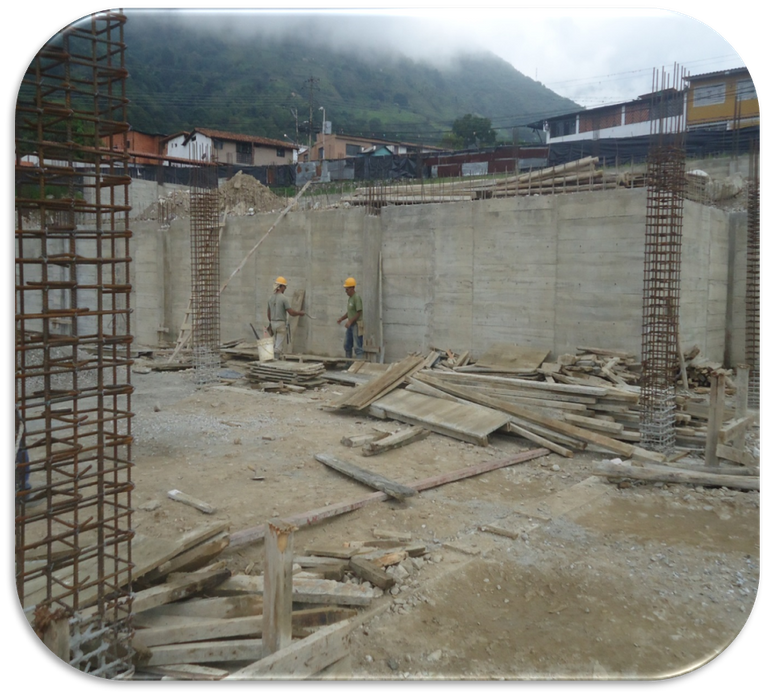 During the inspection, it was observed that only (1) wall was completely finished, while 2 walls were in process, (1) was in the placement of steel while the other was being stripped and the towm-house was in its respective staking.
Based on what was observed, work is being done with the respective items during the development of the work, which will only consider the towm-house and walls, with their unit price analysis and metric computations.
For this we used the program Lulowin NG 2019, once obtained these analyses, we proceed to visit the work, to inspect, the progress and its duration, with the help of the Resident Engineer at that time was Eng. Peña and thus we see our capacity of ingenuity and the improvement of the same analysis being the case, a detailed tour of the same is made, obtaining respective photos, which will be reflected in the development of the post, once having the activities by item, its resources and its durations, we proceed with the help of project 2010, to run the Gantt chart, to know the critical path, and the duration of the same giving an approximate duration of one year and eight months and a total work since we began to study the work of 18% of work completed, in addition to the help of Excel, we provide the data of the relative weights by chapters, to obtain the S curve, which allows us to visualize in a graphical way, if there are errors or failures in the development of programming and what would be the possible solutions before being executed.
The help of the above mentioned programs makes the work more accurate, since technology has advanced so impressively, that there will come a time when only machines will work for us.
Durante la inspección, se observó que solo (1) muro se encontraba hecho en su totalidad, mientras que 2 muros estaban en proceso, (1) estaba en la colocación de aceros mientras que el otro, lo estaban desencofrando y los towm-house estaban con su respectivo replanteo.
A partir de lo observado, se trabaja con las respectivas partidas durante el desarrollo de la obra, las cuales se consideraran solo los towm-house y muros, con sus Análisis de precios unitarios y cómputos métricos.
Para ello se usó el programa Lulowin NG 2019, una vez obtenido dichos análisis, se procede a visitar la obra, para inspeccionar, el avance y su duración, con la ayuda del Ing. Residente en ese entonces fue el Ing. Peña y así vemos nuestra capacidad de ingenio y las mejora de los mismos análisis siendo el caso, se realiza un recorrido detallado del mismo, obteniéndose respectivas fotos, que será plasmadas en el desarrollo del post, una vez teniendo las actividades por partida , sus recursos y sus duraciones, se procede con la ayuda del project 2010, a ejecutar el diagrama de Gantt, para conocer el camino crítico, y la duración de la misma dando como duración aproximada de un año y ocho meses y un trabajo total desde que empezamos a estudiar la obra del 18%, de trabajo completado, además de contar con la ayuda del excell, se suministra los datos de los pesos relativos por capítulos, para obtener la curva S, que nos permite visualizar de una manera gráfica, si existe errores o fallas en el desarrollo de la programación y cuáles serían las posibles soluciones antes de ser ejecutadas.
La ayuda de los programas antes nombrados hace que el trabajo sea más preciso, ya que la tecnología ha avanzado de manera impresionante, que llegara un momento que solo las maquinas trabajan por nosotros.
The attached photos are my property, I used the deepl translator since my language is Spanish.
Las fotos adjuntas son de mi propiedad, se uso el traductor deepl ya que mi idioma es español.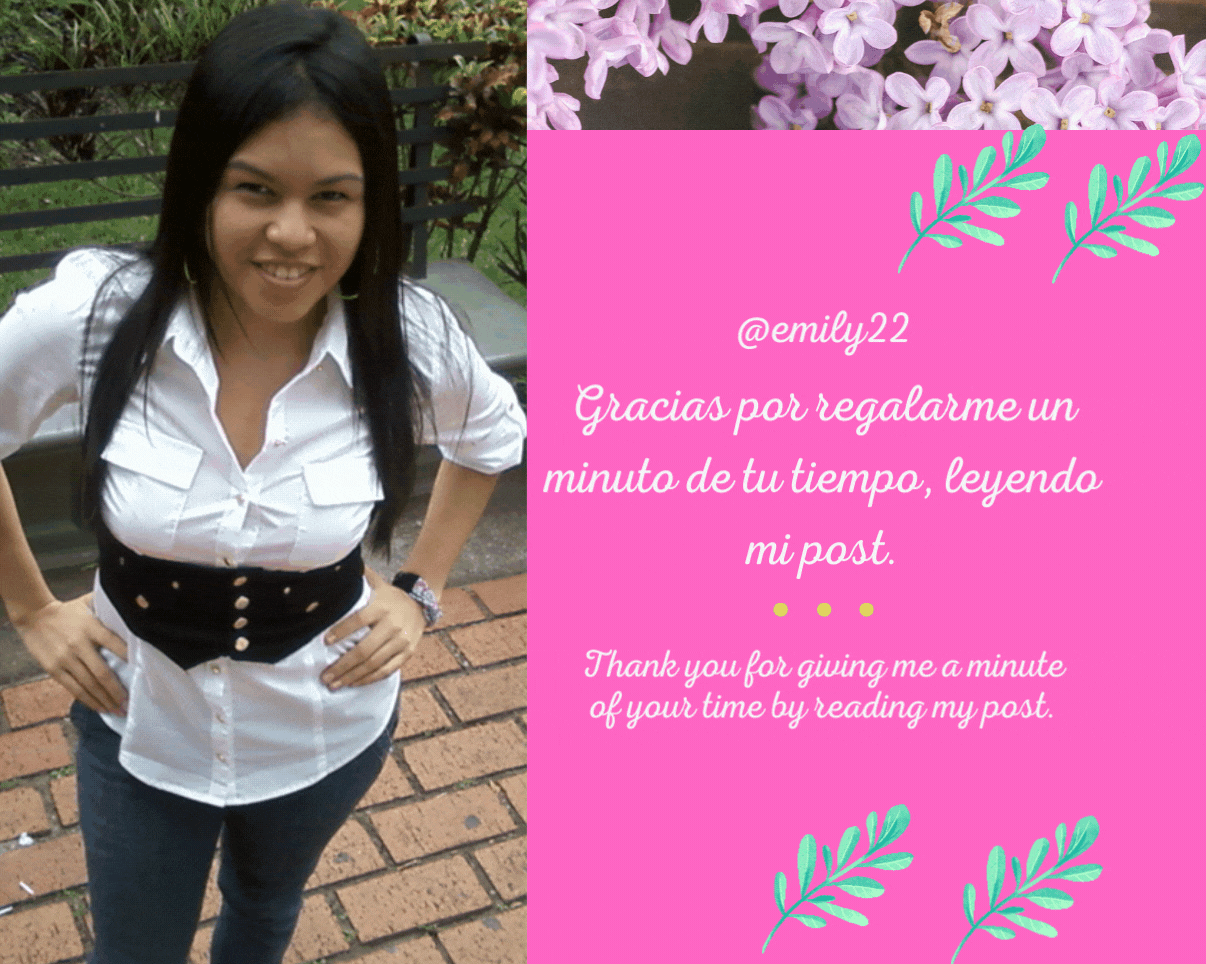 ---
---