CREATIVITY AT ITS BEST. A DISPLAY OF EARTHLY FAITH. WE 115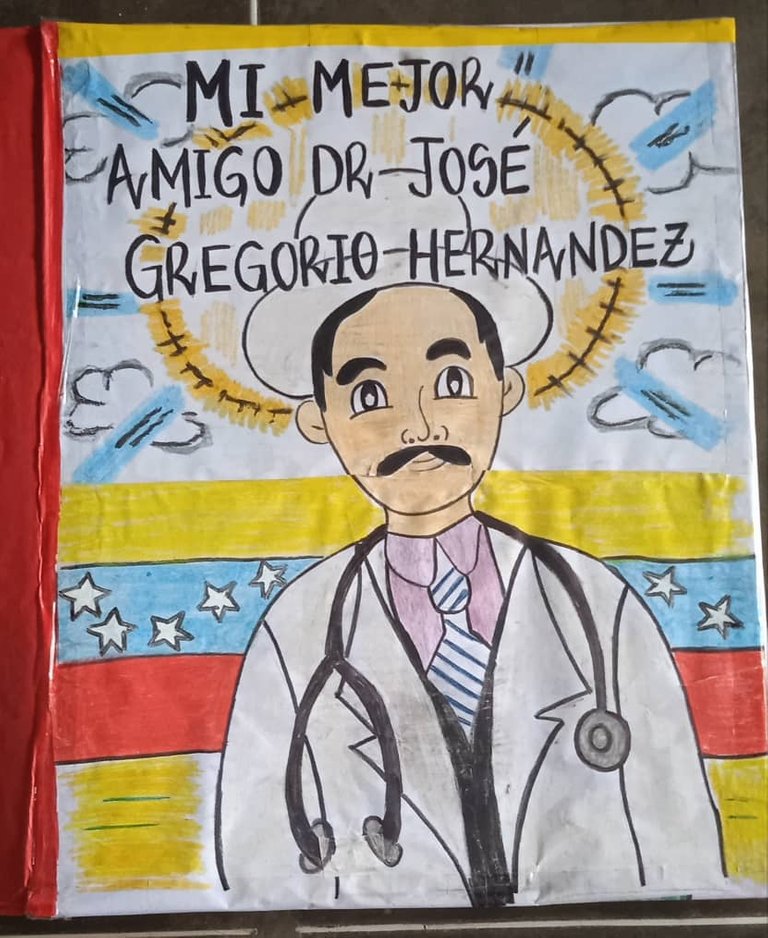 Hello family!
It's a pleasure to greet you and participate again in this dynamic, which captivates me every weekend, this time I'm going for option 1:
Your artistic weekend.
Create a work of art of yourself using any medium you choose, participate in one of your favorite weekend activities, photograph it, publish it and explain your artwork (The artwork must be of your own creation).
Since childhood I have liked drawing and creating any fantasy that passes through my mind has been my hobby, this time I made a detail that my nephew asked me for an exhibition of a devout saint and at home besides God, we have immense faith to our revered Dr. José Gregorio Hernández, listed as the doctor of the poor worldwide, as it has granted us many miracles, in difficult situations.
Citizen of the state of Trujillo/ Venezuela, home state of our miraculous doctor, due to his virtues and his religious vocation in society, he places our beautiful country in a high position.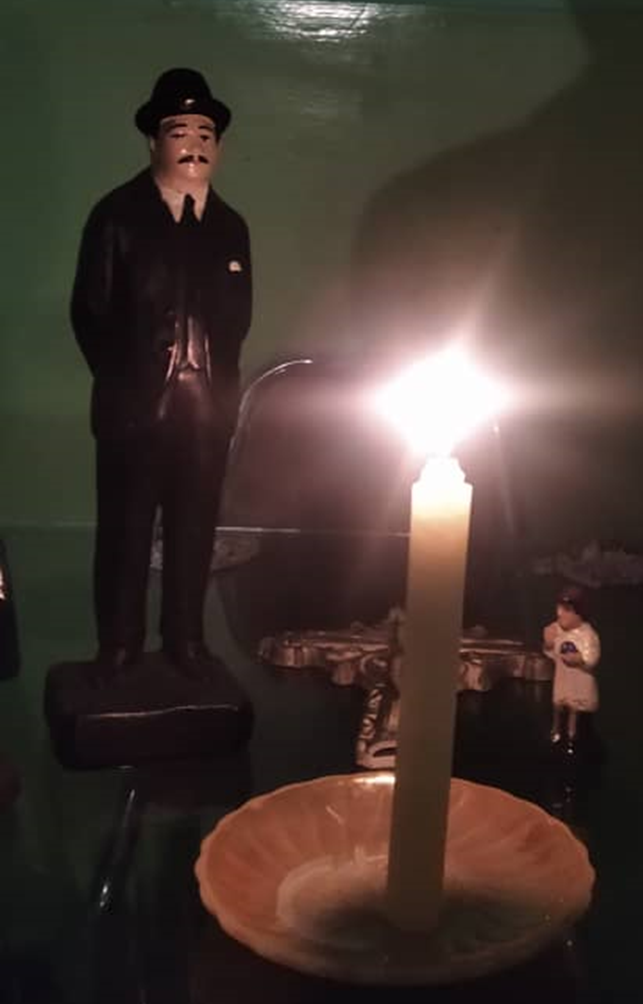 To give a brief explanation of his life and his journey in medicine, I made a living book, whose measures are 0.50 m x 0.50 m, which can go on social networks some images of it, but with my personal touch, makes it unique.
Then with the help of white sheets, pencils, wax crayons, rubber, tempera, cardboard and placing the workmanship, gave us as a result the life of this exemplary character, for people who do not know his story, was a graduate of the famous Central University of Venezuela, Caracas, He was the initiator of experimental studies in the country, thanks to his mastery in the area and his recognitions he got a scholarship in Paris, years of preparation and devotion, to achieve his specialization, he won the appreciation of everyone who shared with him, for his essence, humility, honesty, simplicity.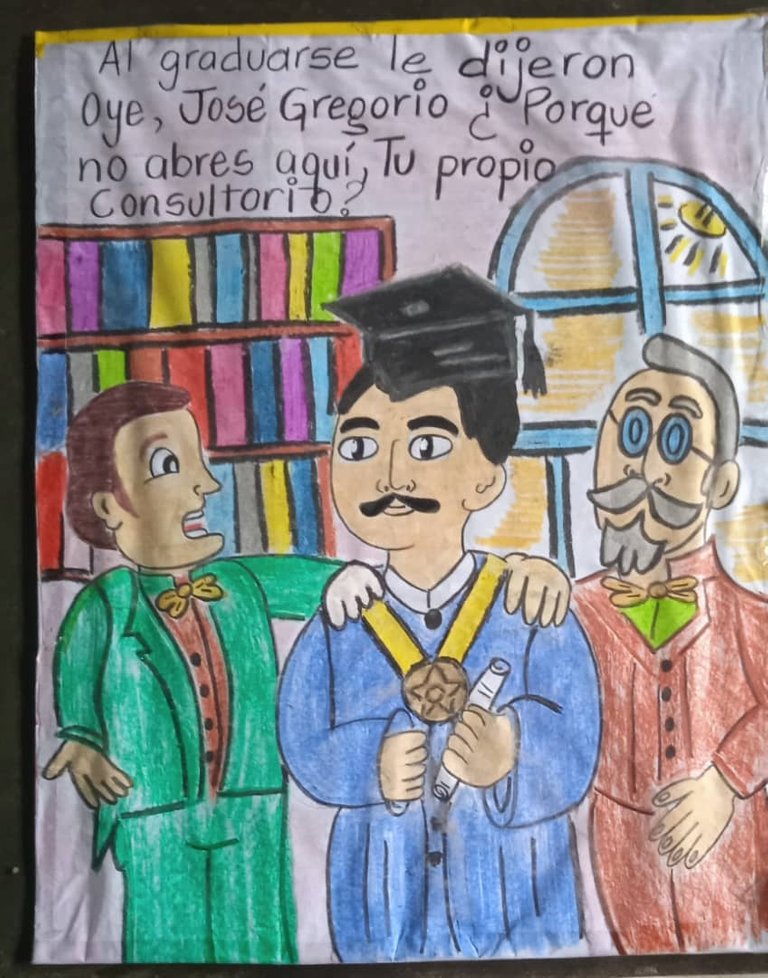 He always carried his country in his heart and thought about how to return to help his people, he studied the infinite cases of medicine and its cures.
But due to his profession he had to be trained daily, he had to travel to different parts of the world where there were strong cases.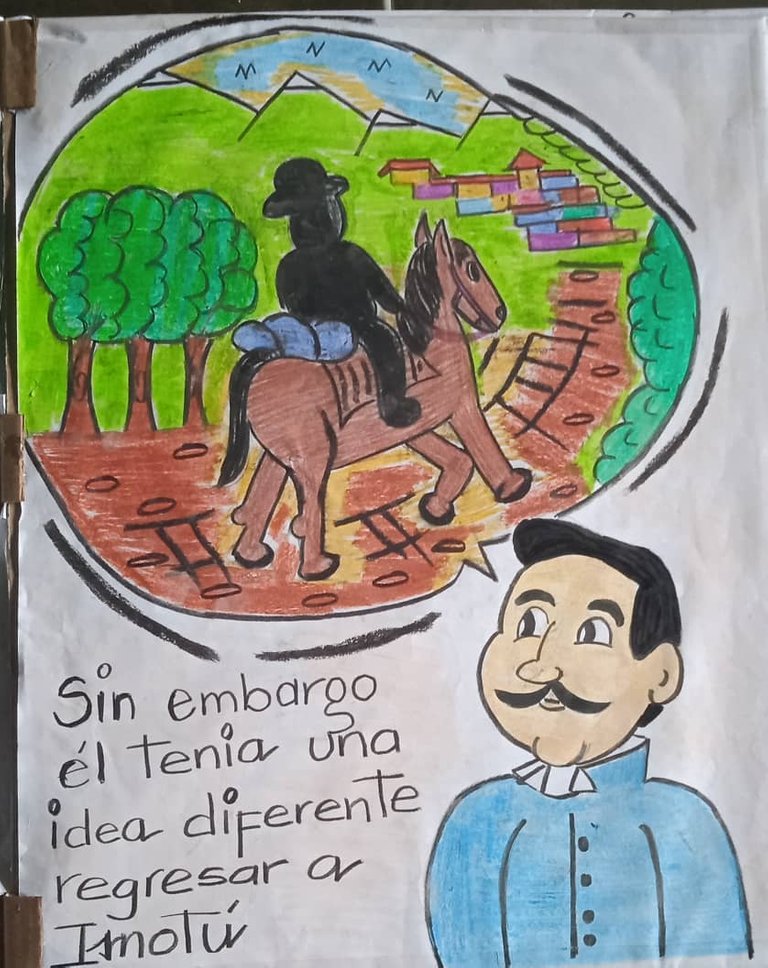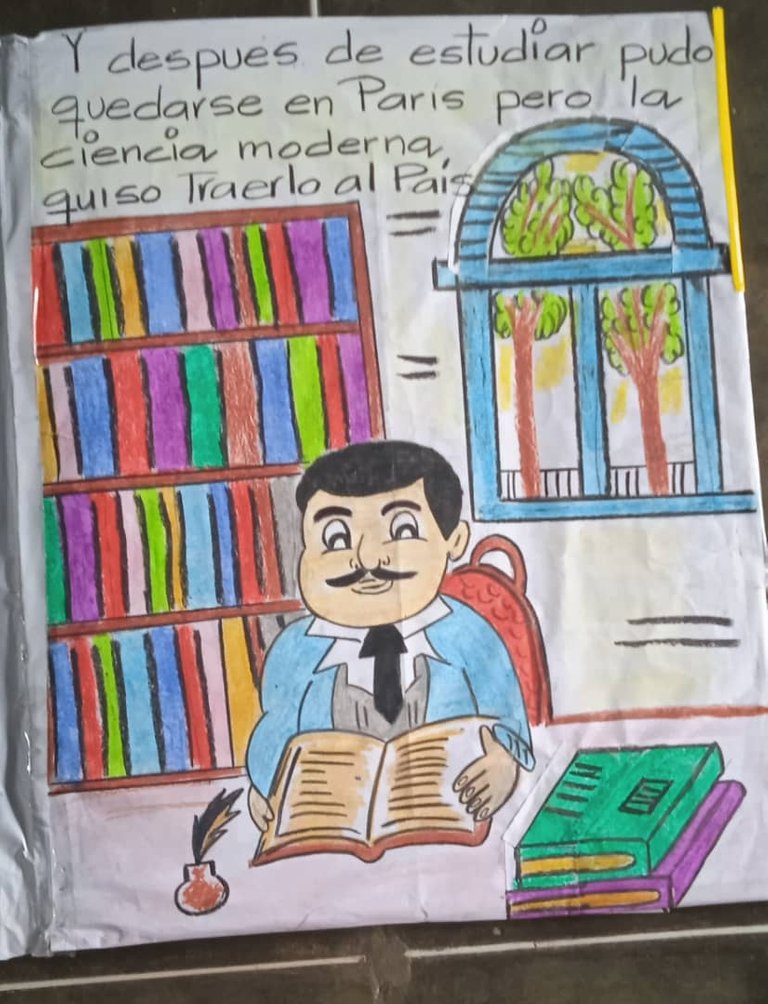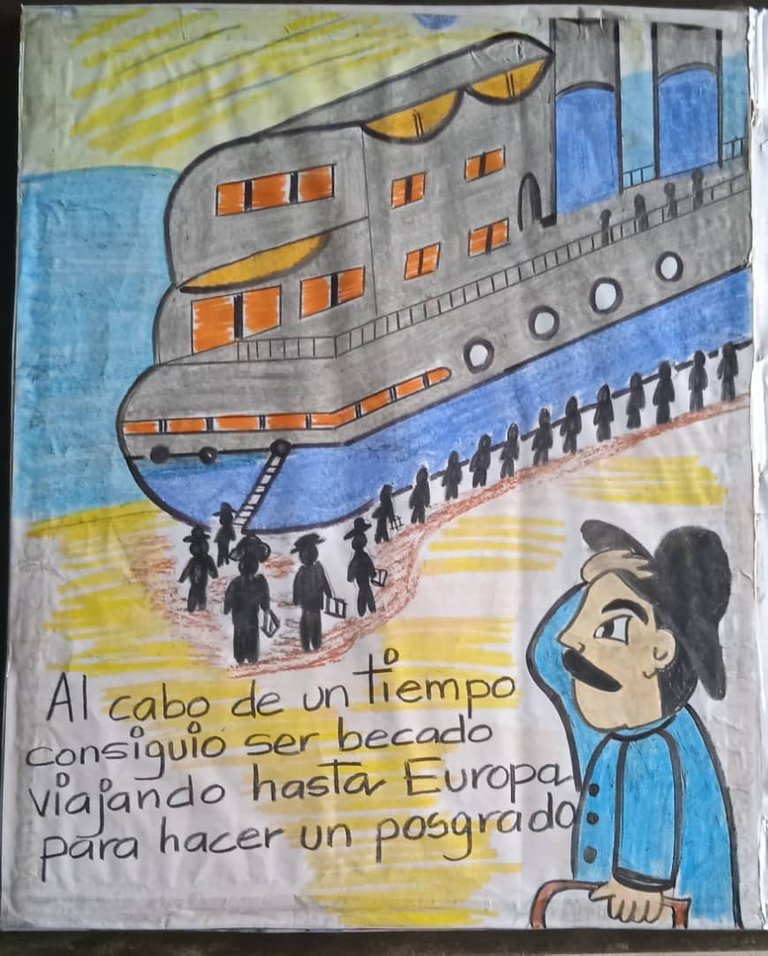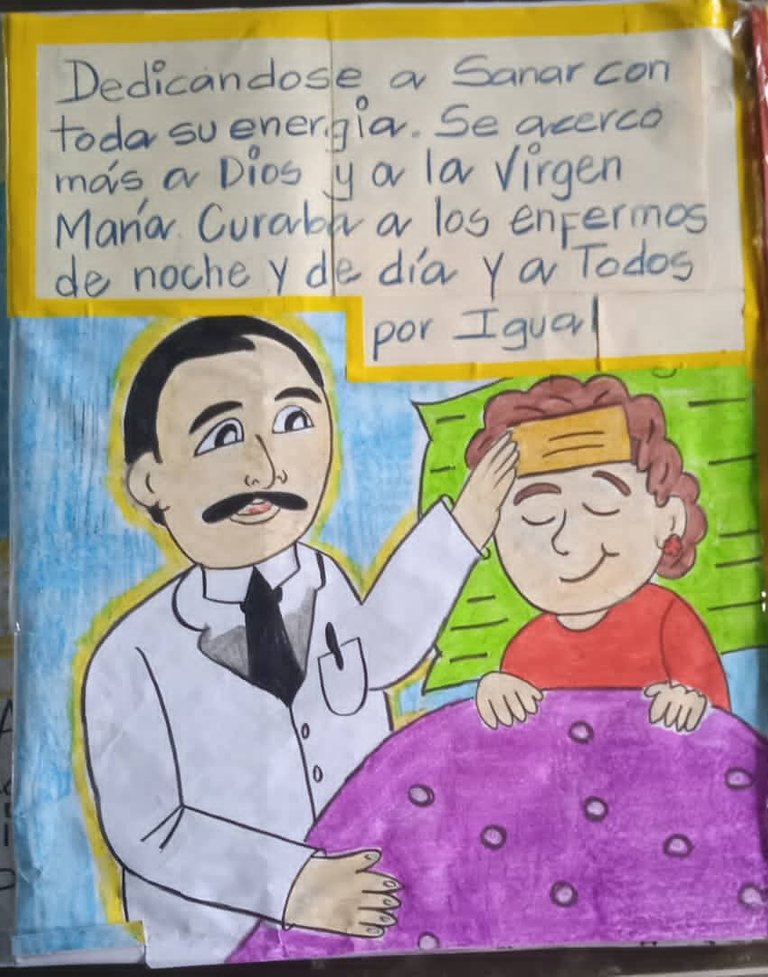 Every time he walked through the corridors of hospitals he attended his patients in a loving and unique way, without any distinction, he did not care if they were poor or rich, it was the same treatment for both, an extraordinary being who placed ethics above all, because it was his passion, when you love what you do, the results are magnificent.
In Venezuela he is one of the pioneers of modern medicine, he dedicated himself to teaching, professional practice and religious practices, that is why we show in a joyful way this beautiful character.
The photos are my property and the translator deelp was used since my language is Spanish.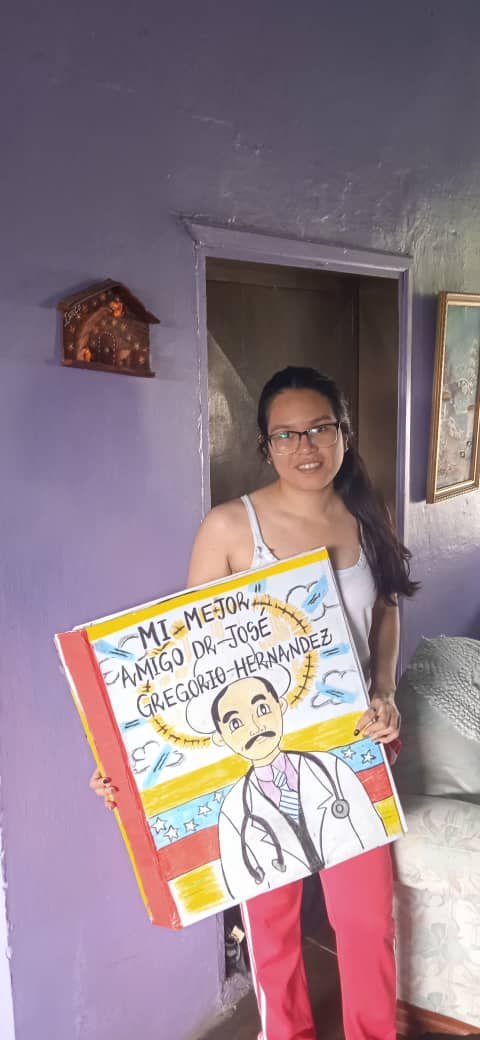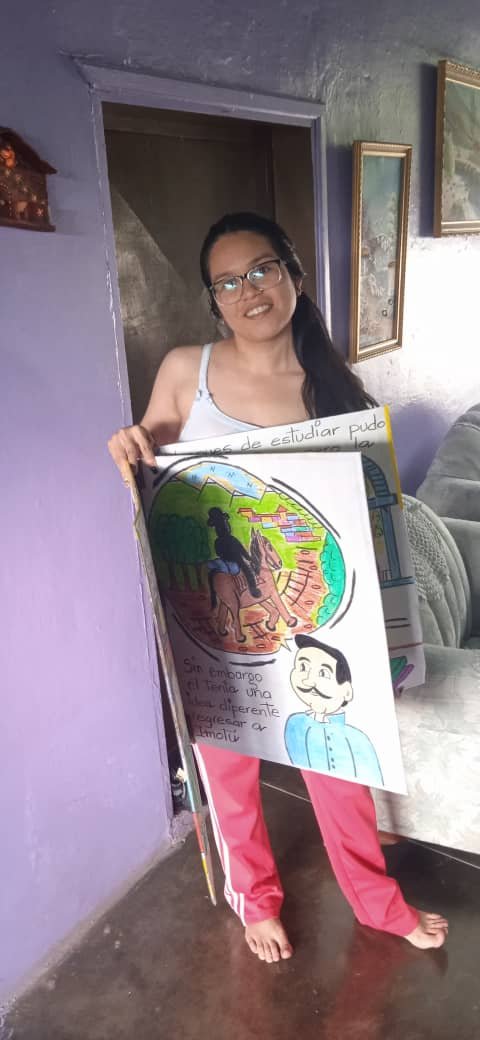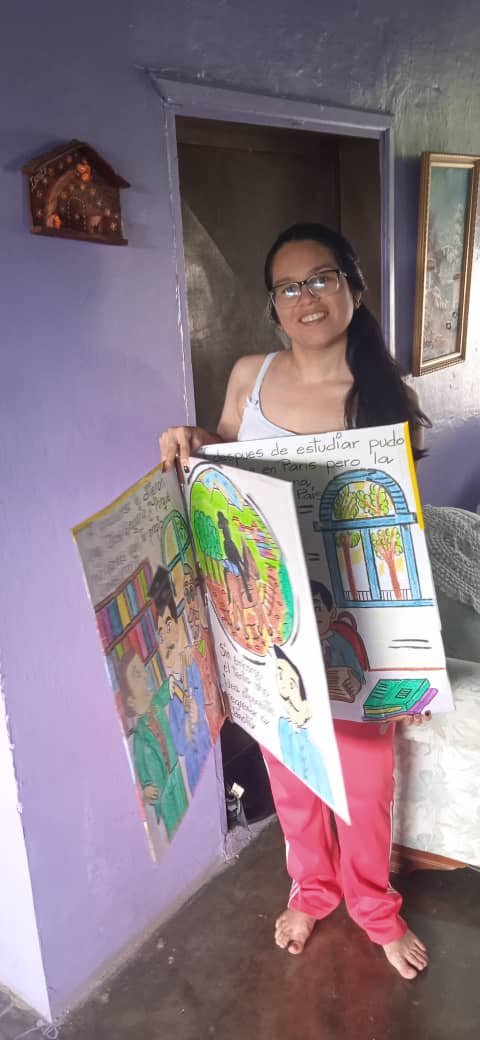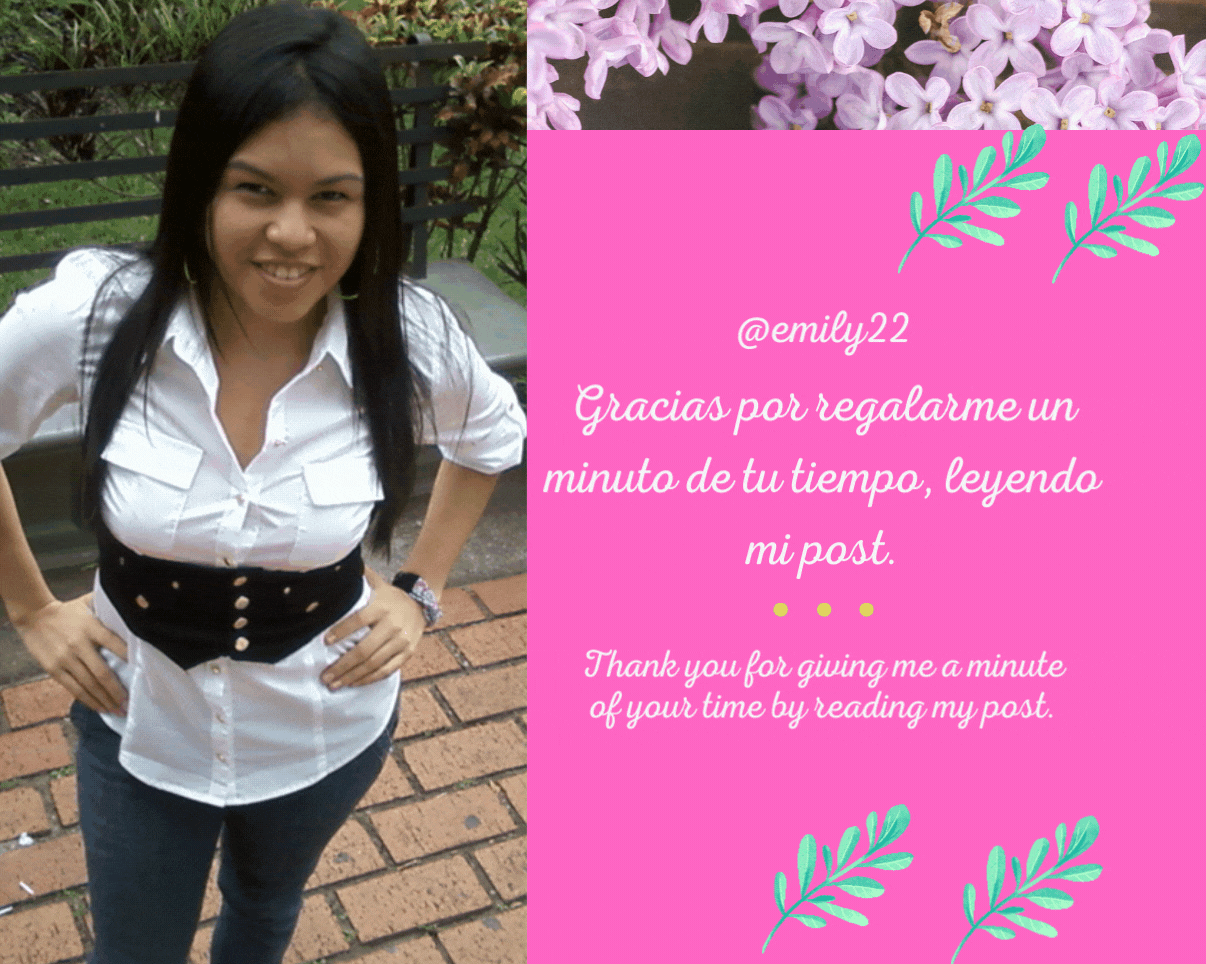 ---
---